Post by Roehm3108 on Aug 1, 2018 20:41:34 GMT 10
Hi Folks
As the regulars know, I recently sold my Caravan Park Ltd Hunter Minor, thinking that I would retire from caravanning. Not much time has passed since then and already I've got the itches!! What to do in all that spare time, now that there is no fixing or mending of the little Hunter Minor? Solution?! Build a caravan!!! But not just any sort of caravan but a contemporary version of the Gypsy style caravan.
After some research I have found that in the wake of the Tiny House movement, there is an increasing interest is what can be termed "Mini" Tiny Houses! So I am about to embark on a new project of just such a Mini Tiny House, which I will call Cino Vardo (Small Gypsy). I wonder how many of you got a hint of this from my current Avatar?
As with all such projects, they have to start off with a solid chassis. After a couple of cost-saving efforts to alter two existing trailer to suit, which failed dismally, I decided, after finding a great engineer, to have the chassis built from new, to my own design. The following pics is the result what I picked up this afternoon. I am thrilled to bits with the work and thought I might share this build on the forum if you are interested. My ulterior motive is that when you live on your own and do a project such as this, it is always important to get encouragement or advice along the way, so I hope that you out there will support me in this.
I know you purists out there will say that this is not really vintage caravan related and technically you are correct. Which is why I have placed this in the "Whatever" Section of the forum.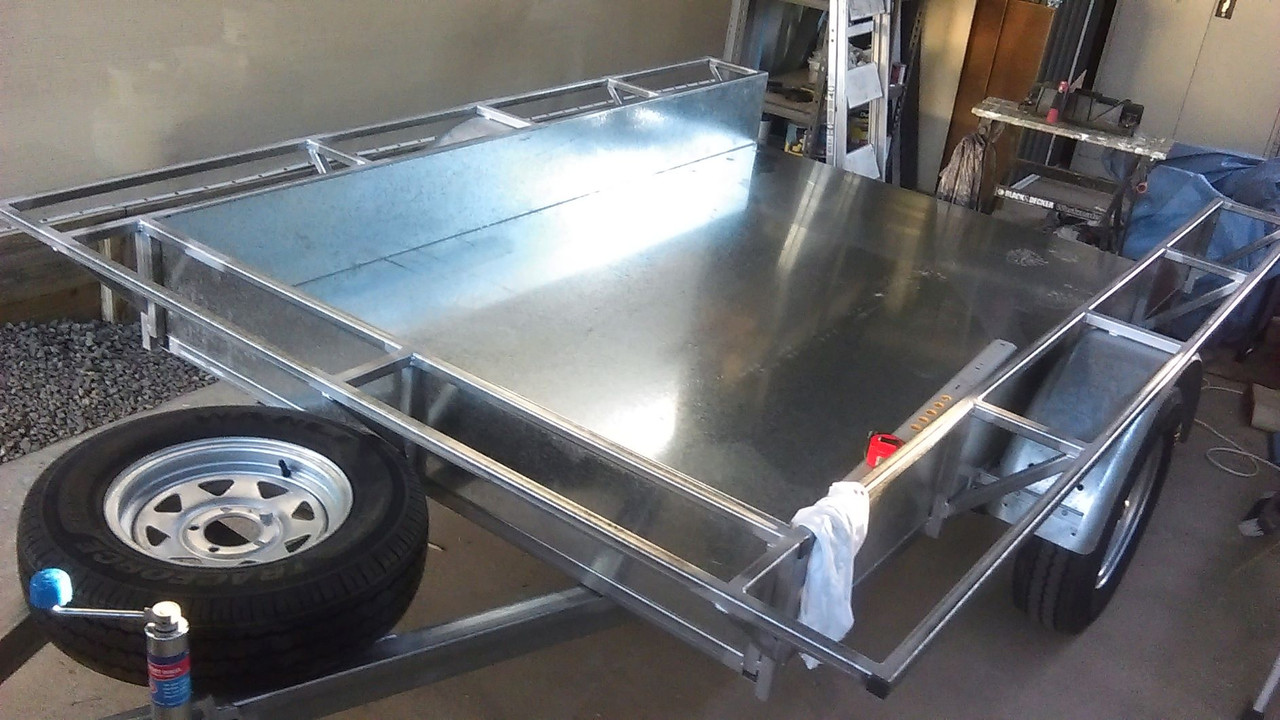 upload img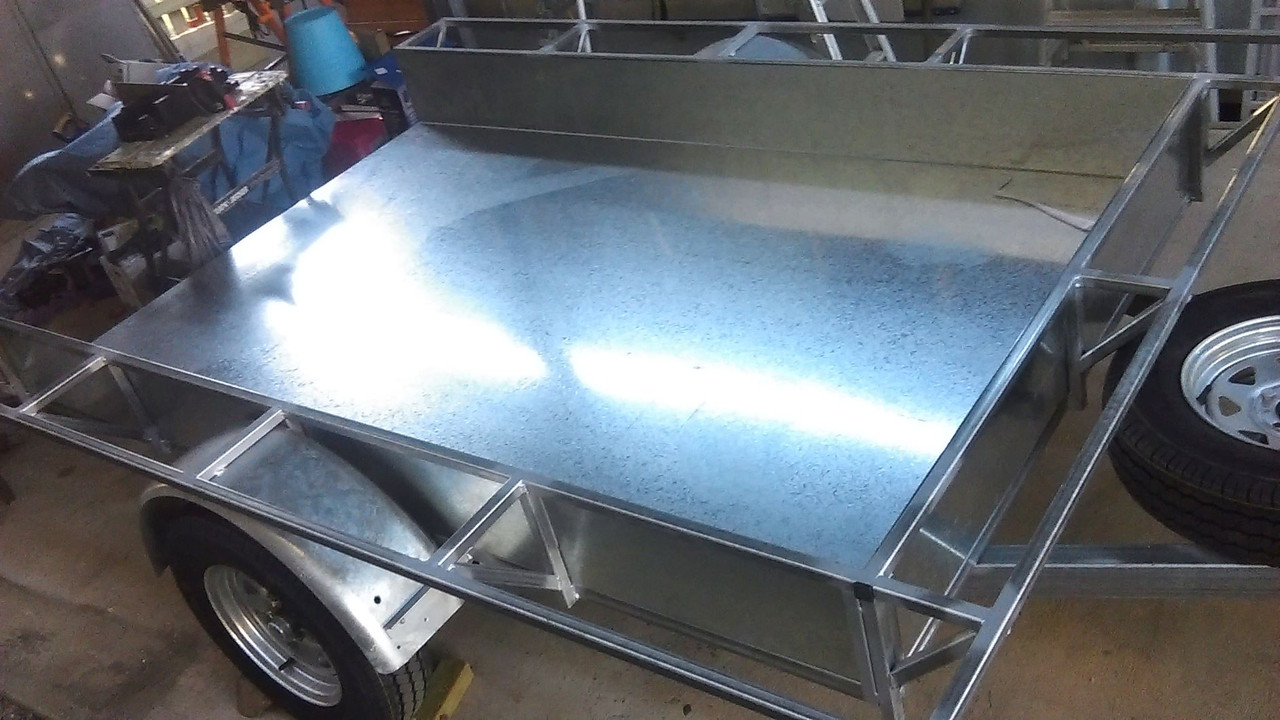 free image hosting
There may be some of you out there who don't know what I'm talking about (wouldn't be the first time as I can at times speak double Dutch!). But to give you some ideas, here is a link to the nearest thing to what I want to build :
www.instructables.com/id/Gypsy-Wagon-Building/
The pictures describe what this build will become. If you want to know more, I suggest you Google words like Ledge Vardo, Gypsy Caravan
Not expecting this to be done in a couple of months, but now that I have the chassis to work with, I am excited to put together some drawings etc.
Some basic info of what I am doing!:
The Trailer base is galvanised with a size of 2400mm by 1500mm. It has a single sheet of 1.6mm steel sheeting glued to the chassis cross-members as well as front and side panels, also glued with Sikaflex adhesive. The floor will next have 6mm ply laid on top of it. The edges of the side and front "outriggers" will be the footings for the outer walls. This effective expends the trailer to a length of 2600mm by 2000mm
When I have some drawing/plans I will put them up on this site for you to see.
I have already begun some preparatory work such as building windows and ordering the constructions of mattresses.
I should stop here for the time being and hope you will join me in this journey. Feel free to ask questions and give feedback both positive and negative, as long as it's constructive too!!
Ray