Post by cruisindoug on Nov 15, 2010 9:23:55 GMT 10
Well after looking around for quite a while we finally bit the bullet and won a van on eBay – a Skyline bond wood with aluminium roof – I guess this puts me in two camps!!


From what I understand it might make dating a little easier but I will leave that to someone else (hopefully) to date. So the first step was to get the van home from Port Macquarie, I am just north of Brisbane.
After contacting the seller he advised the best bet was to trailer the van home because the wheel bearings were unknown and lights out, etc etc … – I thought no problem as I do normally have access to a car trailer. This didn't work out so my options were to hire a trailer or because it sounded like fairly basic issues that could be fixed relatively easily maybe it could be towed home.

Another phone call to the seller to check out this possibility and I decided this could be a simpler option and less expensive in the long run – the work needed doing anyway so why not? So I set off with my "rescue kit" with the plan B being to hire a trailer locally and take it to my brothers place in Grafton.
The "rescue kit":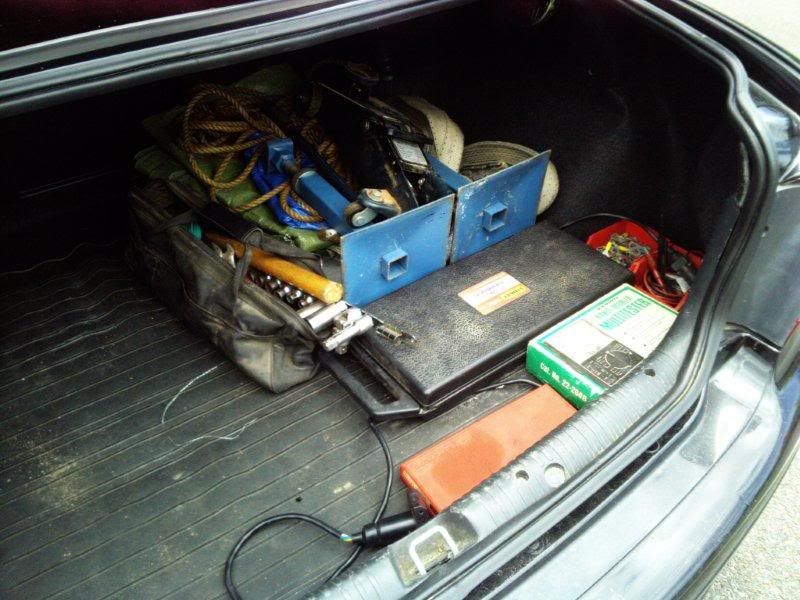 A bit of guess work about what might be needed but didn't do too bad – I needed to borrow a file from the seller and buy D shackles (of course I have several at home

) but otherwise had everything I needed. I went on the principle of take everything you can think of and you won't need it – didn't quite work out that way but still …
Talking to the seller he said it has a smaller tow ball, so I thought better off trying to source a smaller tow ball in Brisbane rather than Port Macquarie so a small detour found a brand new 48mm tow ball

, more on this later:
So set off on the Wednesday for a stop over to see my brother in Grafton, spotted this on the way at the Gold Coast, anyone we know?
Arrived bright eyed and bushy tailed at the sellers place on the Thursday, and checked out the work needed. Tow ball first, hitch up and the ball is way too small, doesn't even go close to securing

. Hmmm, try the 50 mm ball; well it locks, sort of, but rattles like a steam train

. Then look at the hitch and written on it is
: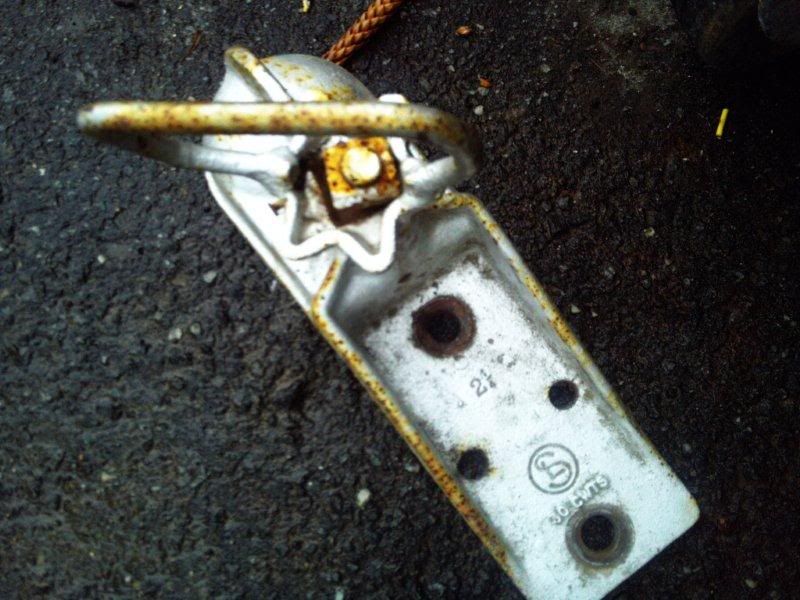 Hmmm 2 ¼" Ok, so I will try and get a 2 ¼" tow ball … yeah right no way known, nothing for it but to get a new hitch, I lucked in here as the new hitch was only a few millimetres out from the original as far as bolt spacing goes; a few minutes with a round file and done


.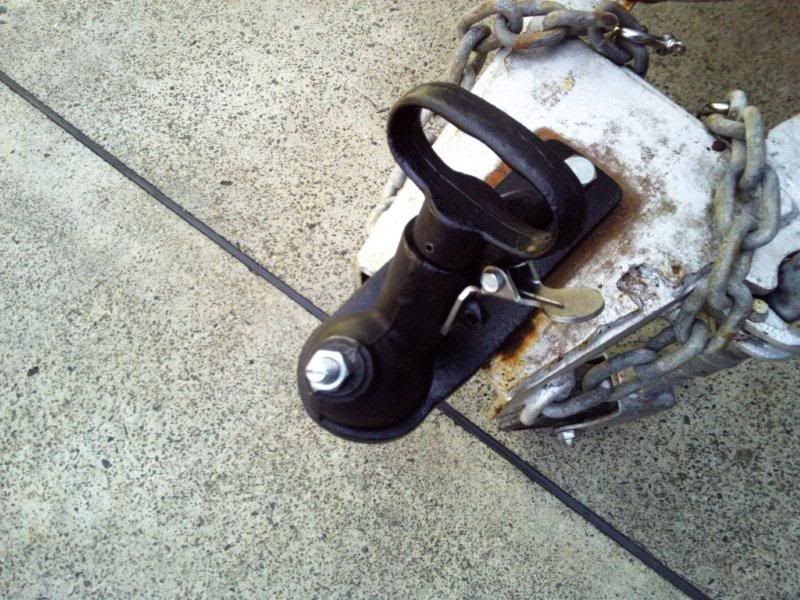 So if anyone is after a BRAND NEW 48mm tow ball let me know – it owes me $20!!
Next thing to sort out was lights; no problem I have an electrical background so took about an hour to chase everything through, just had to replace rear lights as they were faded and there was no way it would pass a pink slip

.
Then on to wheels, bearings and tyres – jack up the first side and wheel spins free as a bird, no noises, nothing! You beauty! Jack up other side same thing, just the slightest of rumbles but no worries. But to be safe I pulled them off, cleaned them out and repacked with new grease

.
Wheels and tyres were a different story:
This became my Achilles heel; no one in Port Macquarie stocks 13" tyres!!!
Nothing for it but to wait overnight for them to arrive; still, there ARE worse places to be stuck overnight …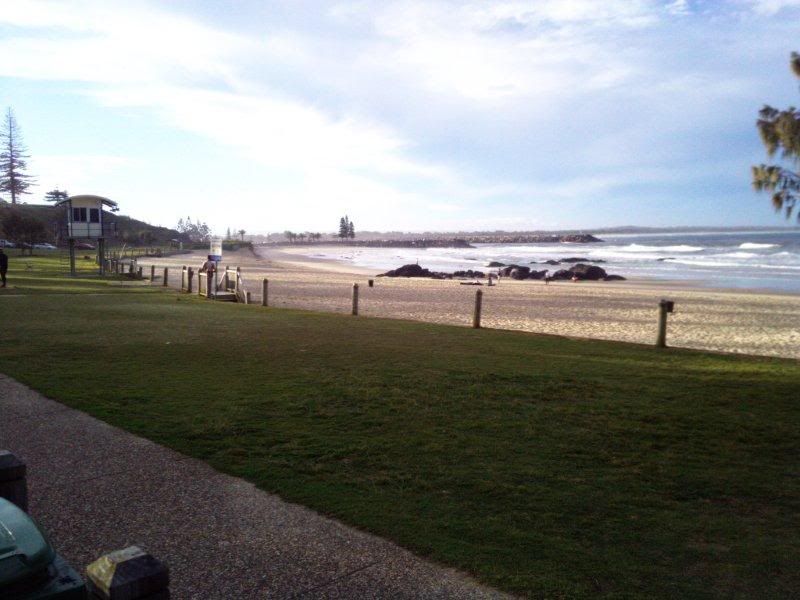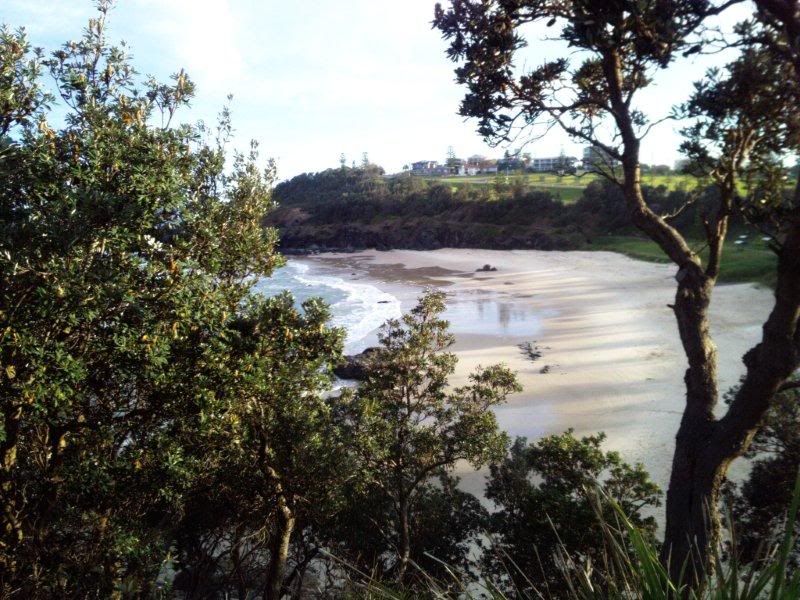 Needed one new wheel as well, turns out they are early Holden (bonus) so no problem, the tyre place had one out the back!

While messing around with the tow ball stuck my head under the back of the tow car and saw this
:
WHAT THE ….. Turns out that the mob that did the last wheel alignment stripped the lock nut on the rear camber adjuster, it drifted out of alignment and destroyed two rear tyres in very short order
. Will be paying them a visit upon my return…
So the trip for new tyres turned into a bit more than I bargained for!
Getting new boots: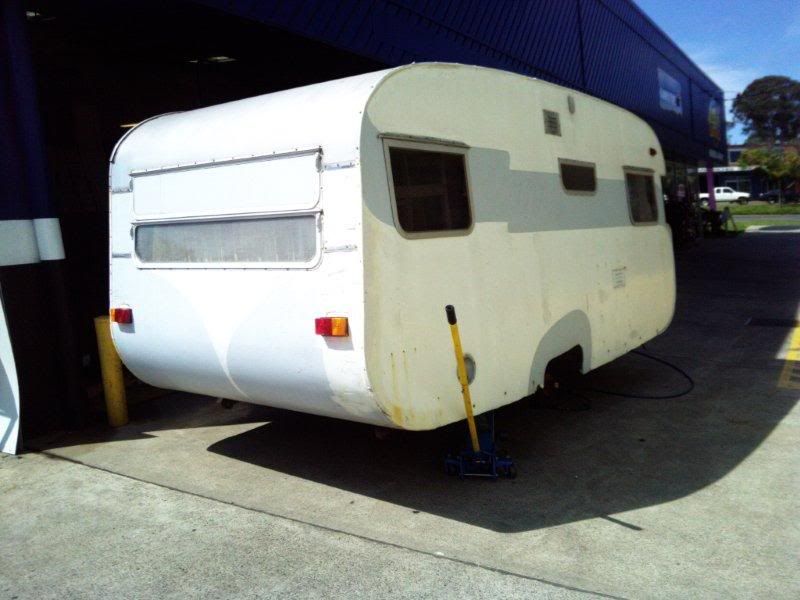 On to the pink slip, keep your fingers crossed: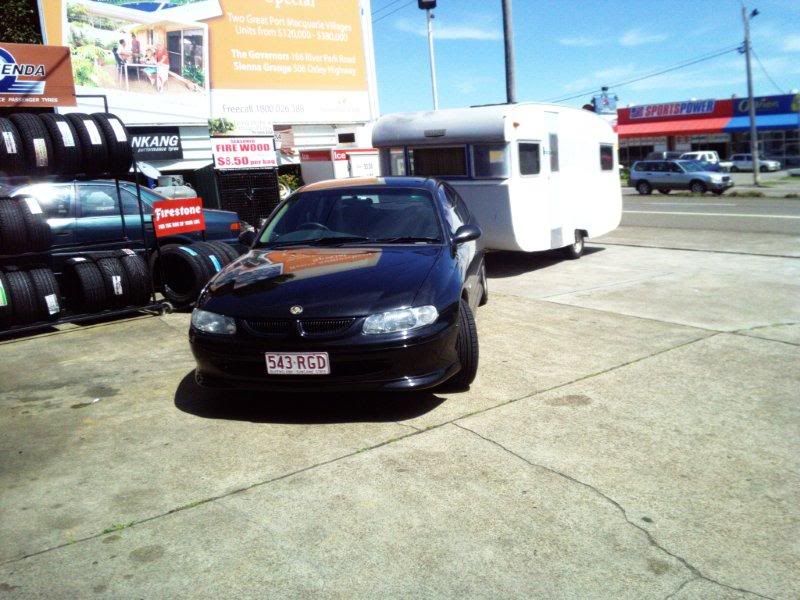 No worries

: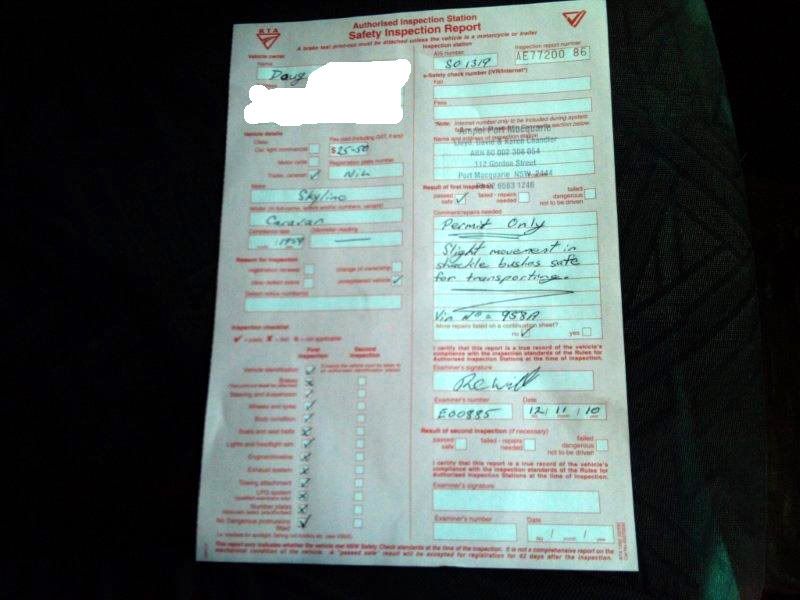 Had to put something in for year and VIN, so guessed the year and went with the number on the drawbar 958A. Then off to the RTA: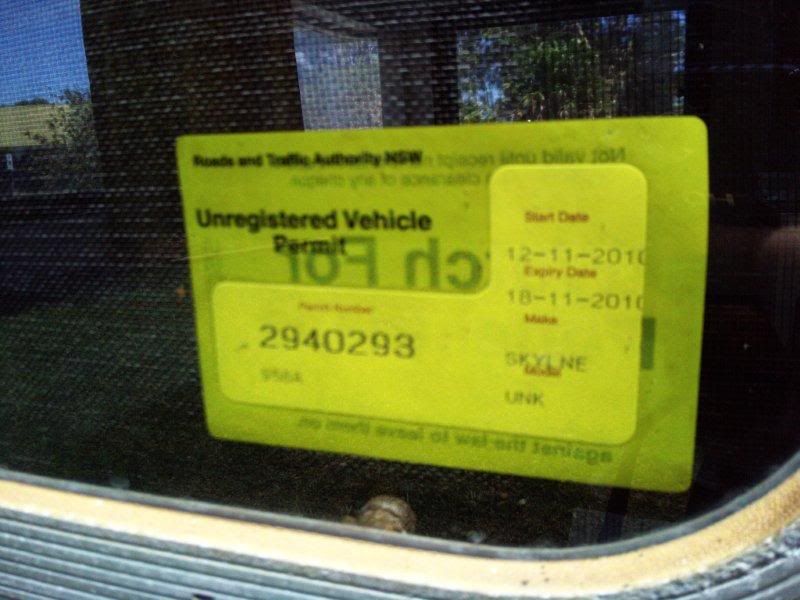 Only at the RTA for half an hour !!!!
Final "pre flight" checks done, time to hit the road.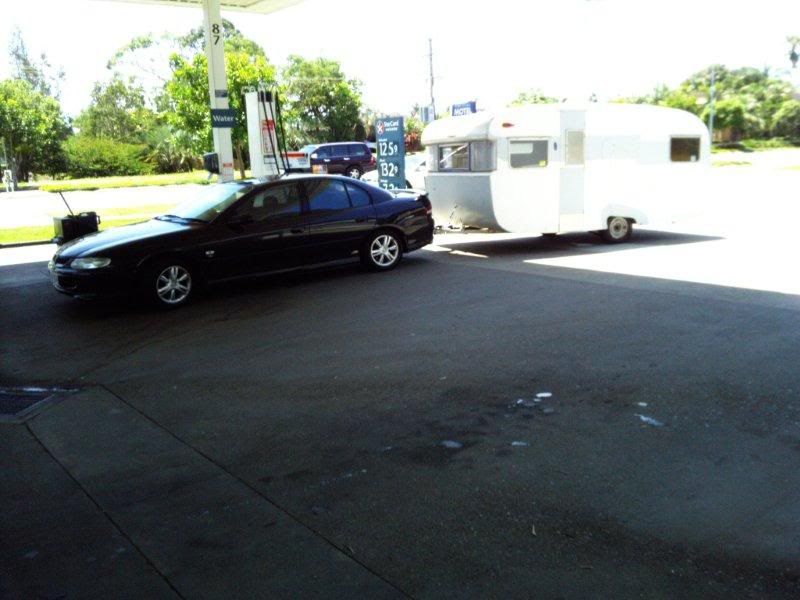 Very uneventful trip home (phew) and I think looks great behind the tow car to be


: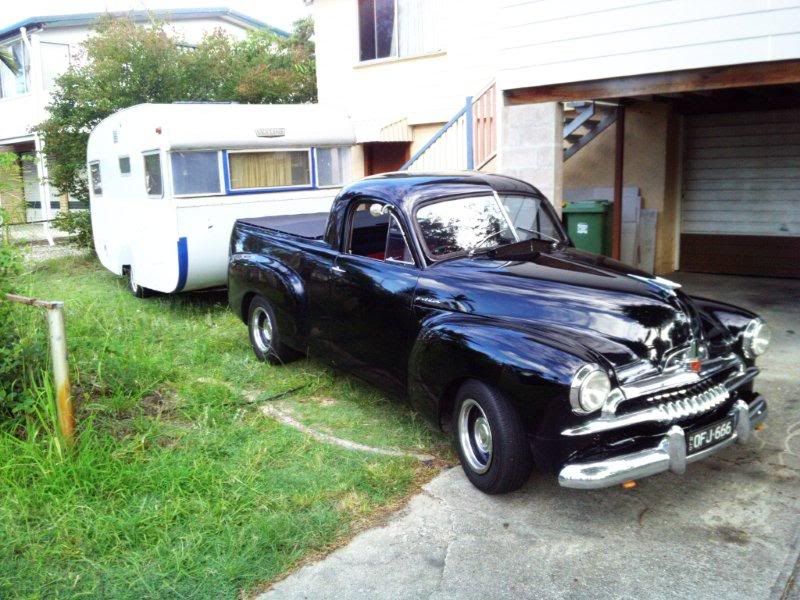 Plans from here are to wire brush and repaint the chassis, refurbish the axle and spring assembly, replace front and rear ply, repaint exterior, and register. There are heaps of little things that need doing like window attachments and latches, fridge, and stove but basically the van is usable and will be registered asap to do just that!
Aiming for the SEQ trip to Lennox Head, see you soon!
Cheers,
Doug and Tracy.