Post by Franklin1 on Mar 13, 2008 20:39:41 GMT 10
CORONET HISTORY: From the Sydney Powerhouse Museum website:
"The caravan industry really took off after the Don firm in Victoria began making caravans as a backyard business in 1934. By the early 1950s many other caravan companies emerged including Viscount and Millard in New South Wales,
Coronet
and Franklin in Victoria, Chesney in Queensland, and Tru-Line in Western Australia."
1956:
(please take note of information listed in 1959 below about the starting date for Coronet Caravans).
A classified advertisement appeared in the Sydney Morning Herald, Sat 3 March 1956...
"DE LUXE Caravans, 2, 3, 4 bth, from 5cwt, Var. [something]. Coronet Caravans, 12 Staple St. Kingsgrove" [Kingsgrove is a southern suburb of Sydney, and this is likely to be an advertisement for a Coronet caravan retailer. Further confirmation required.]
1959:
According to an article in the Ballarat Courier newspaper in 1970 (July 4, pp8-9), Coronet Caravans began in August 1959 in premises leased in Mair St., Ballarat
An advertisement appeared in the Ballarat Courier newspaper in November 1959, advertising Coronet's appearance at the Ballarat Show being held that weekend...
[Ref: Ballarat Courier 1959 11 13 18]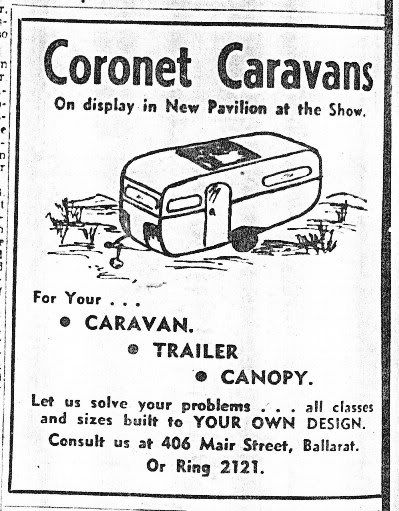 The address at that time was shown as 406 Mair St., Ballarat. In 2010, that address is shown as being on the corner of Mair St., and Yuille St. An aerial satellite photo of that location is shown here...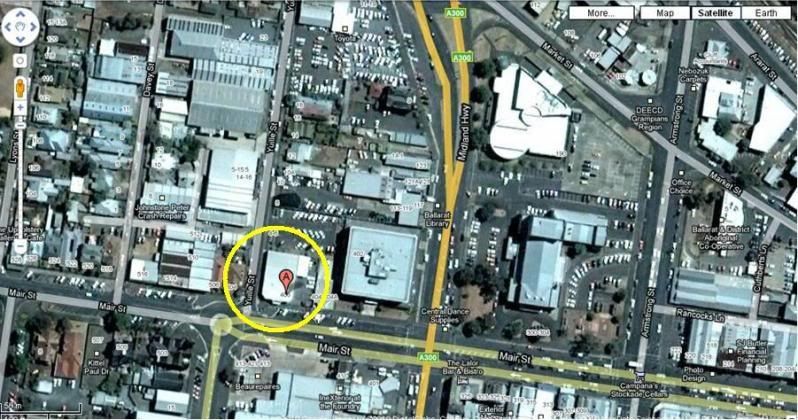 ...and a Street View of the business now operating at that location is shown here...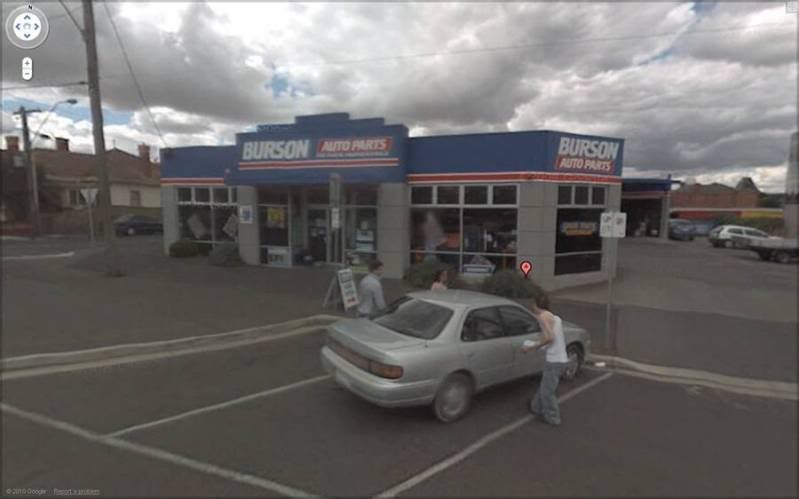 I think it's safe to assume that all evidence of Coronet's previous existence has been removed during a redevelopment since that time.
1960s:
Progress was so great in the first year of Coronet's operation, that in November 1960, the company moved to its present two-acre site in Creswick Road, Ballarat
Further development was experienced, and in 1967, 28 acres was purchased in Dowling Street, Wendouree, where the construction of the caravans is now completed.
The firm employs 140 men.
According to the managing director, Mr Ian Farren, sales have increased 110 percent in the past 12 months.
Today the firm employs 32 more men than it did at this time last year.
Fifteen hundred Coronet caravans are built annually.
[Ref: Ballarat Courier 1970 July 4, pp8-9]
-------------------
I haven't found any records yet that show the actual street number in Creswick Road, so a map showing where I assume the location of the Coronet factory was, is here...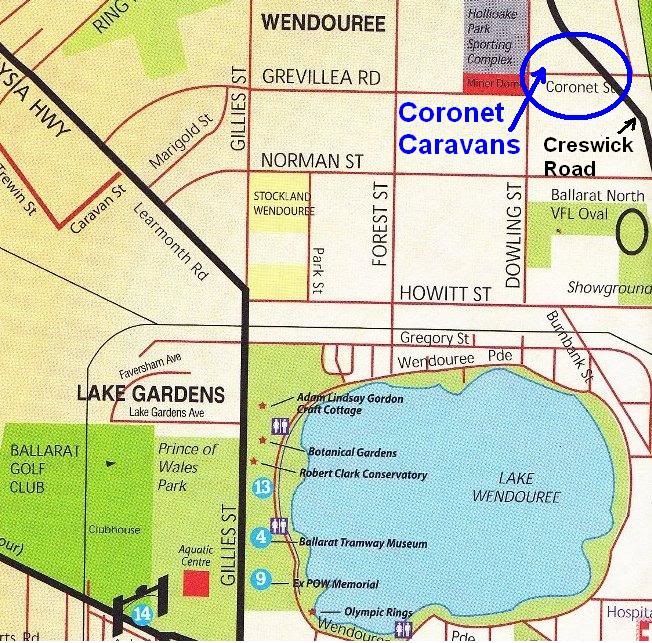 A photograph taken in 2010 shows the street signs at the intersection of Coronet St and Dowling St...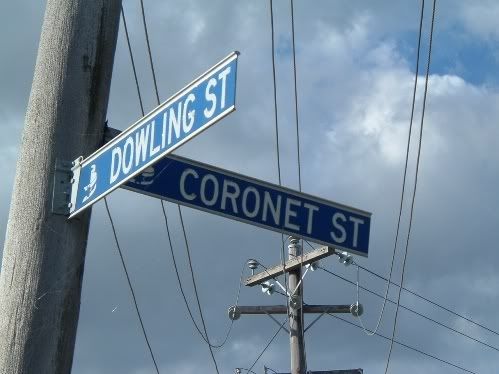 ...and a further photo showing a number of factory buildings down one side of Coronet street (there was mostly vacant land on the other side - nothing on that side looked like it was once a caravan factory

)...