Post by Don Ricardo on Jul 12, 2010 23:05:20 GMT 10
CRUSADER
Manufactured by Munro Brothers and CI Munro
Otorohanga, New Zealand and Wangaratta, Victoria
Distributed in Australia by Anthony Motors Pty Ltd
1118 Nepean Highway, Highett Vic
---
This thread attempts to pull together some of the information about Crusader caravans which has been posted on numerous threads across the forum.
According to Chris Hunter in his book on the history of caravans in New Zealand,
Vantastic
, several NZ caravan manufacturers attempted to export their caravans to Australia. Most of them failed, according to Hunter because the profit margin on NZ caravans was so slim, that it wasn't possible to make a profit by selling caravans in Australia once the cost of freight was included. But one would think the NZ manufacturers would also have faced some pretty stiff competition from the dozens of Australian caravan manufacturers operating in the 60's!
One NZ manufacturer that appears to have made a better fist of exporting vans to Australia than most others was the Munro Brothers with their Crusader brand vans. The Crusader was only one of the Munro Brother's brands, but it seems to have been the only one sold in Australia in numbers.
Munro was founded by the Munro brothers in 1948 and was absorbed into the UK caravan group Caravans International as Caravans International Munro or CI Munro in 1972 (
Vantastic
, pp 117 & 125).
From the evidence we have accumulated so far on the forum, Munro Brothers exported the Crusader to Australia from the early 1960's through to some time in the 1970's, and manufactured it here for some of that period.
---
On 25 May 2010, Hughdeani posted the following information in response to a post by Scopo about his Crusader van:
Hi scopo,your Crusader would have been made in New Zealand and shipped over here on a reciprocal arrangement with a car company in Melbourne.The one you have was the original shape,the one in jbj post with the fibreglass front,back and roof were the last ones made in NZ.They were then made in Wangaratta with wind out windows and fibreglass front and back and went out of business in the mid to late seventies.Anthony motors in Highett(Melb) were the distributors on Nepean Hwy.Location is now a KFC outlet!
Cheers
hughdeani
---
Below are some pics taken of a small Crusader seen by Don Ricardo in Bairnsdale in January 2010: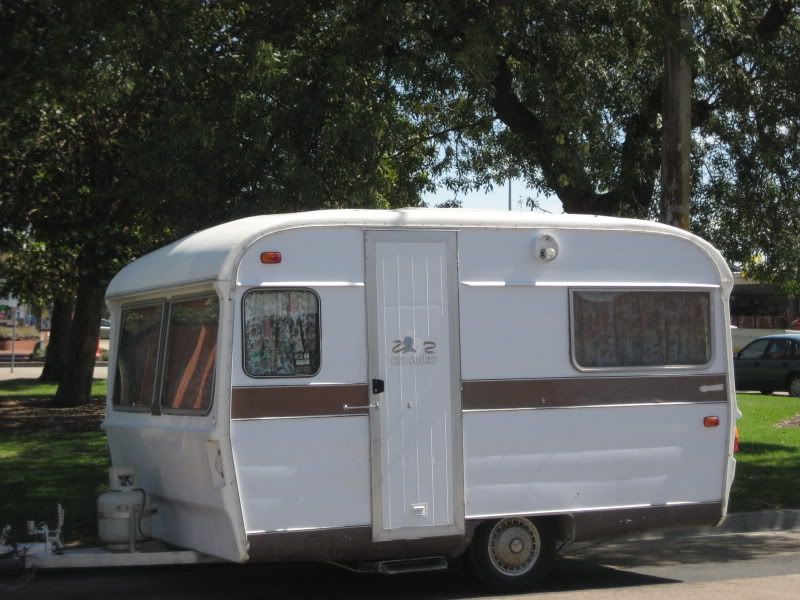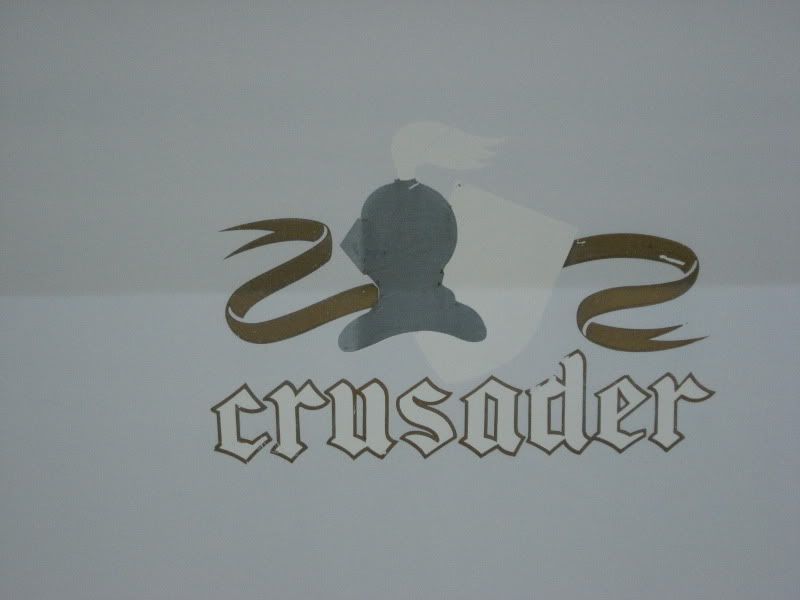 And here is the dealer label for Anthony Motors, which was referred to above by Hughdeani:
---
Judging from the posts and queries on this forum, and on our sister Classic Caravans forum about Crusader vans, as well as the number of sightings of Crusaders across Australia, it appears that Munro's involvement in the Australian caravan scene had some success.
One of the features of most, if not all Crusaders was a fibreglass roof and front and rear. The side walls were aluminium.
At this point no information has been posted on the forum about how to date Crusader vans, so the age of most of them is uncertain (apart from somewhere between the early 1960's and sometime in the 1970's). However, most of the Crusaders sold in Australia appear to have been quite small models (8 to 12 feet?), although larger ones were built by Munro.
Below are some pics and links.
---
A Crusader owned by JBJ in the 1990's: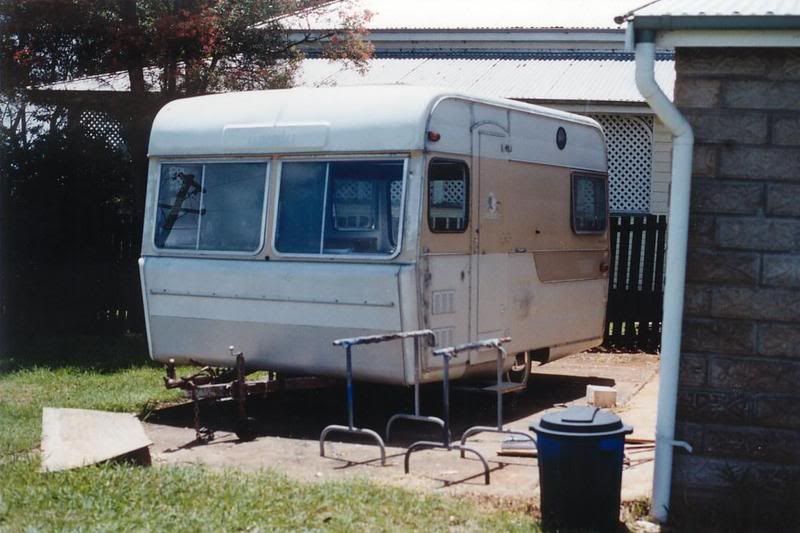 ---
Pics of a 1965 Crusader seen in Ballarat by Jim and posted by Mark T on 13 August 2007: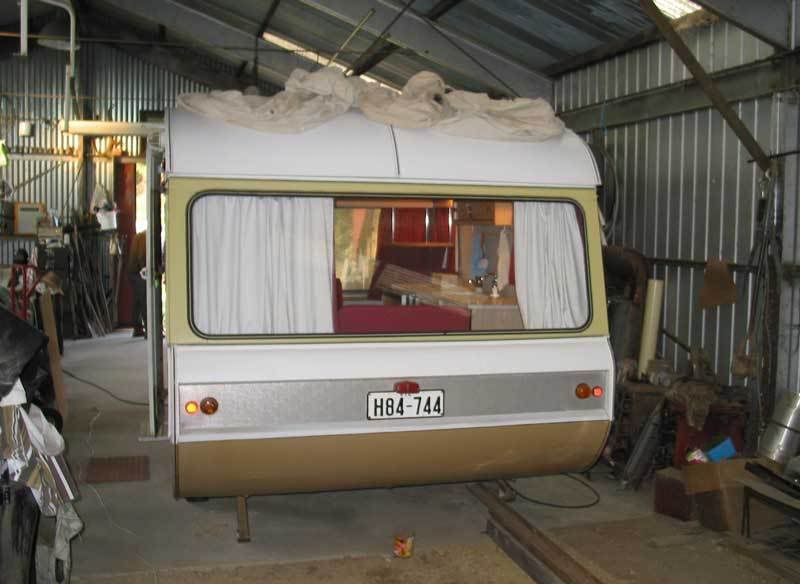 Further photos of this van including internal shots can be found
here
.
---
Bugsy's Crusader posted on 27 February 2010:
---
Crusader's 1964 Crusader posted on 11 February 2009:
Further photos of Crusader's van can be found
here
and some internal shots
here
.
---
Crusader van available for sale in Portland in April 2010, posted by Reddo: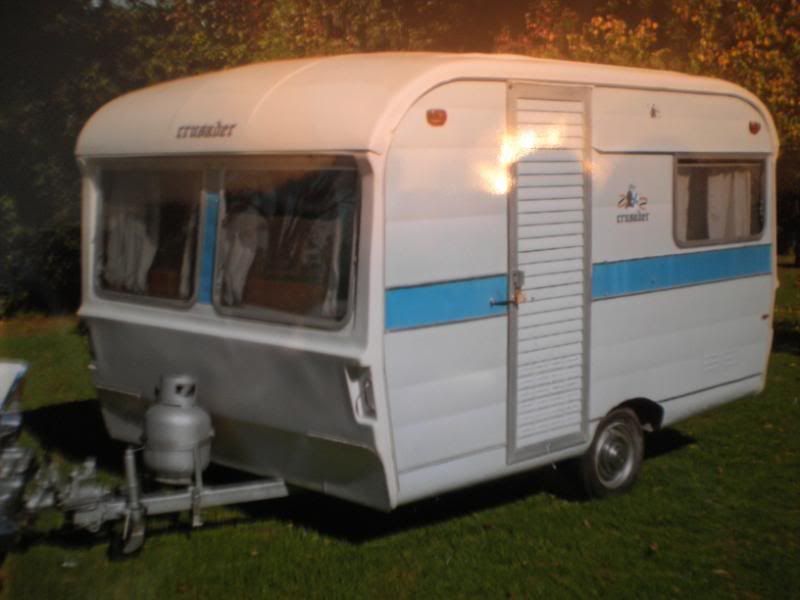 ---
Kustombruce's father's Crusader purchased in the early 70's:
For more info regarding the history of this van, go
here
.
---
A larger Crusader seen in Ballarat by Franklin1 in May 2010: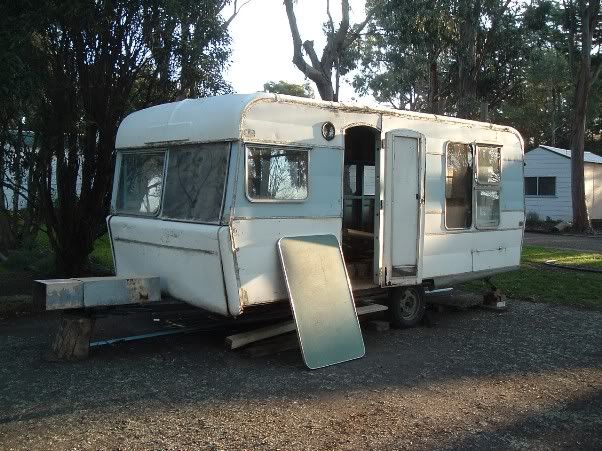 ---
The following newspaper article from 1971 about the importing of Crusader caravans into Australia was posted here by Franklin 1 on 17 October 2009, in response to an enquiry about 'Teffney Crusader' caravans from Harko:
---
On 27 February 2010, Franklin1 also posted the following links to Crusader caravans on the Classic Caravan forum:
Crusader info - anyone?
kiwijim's Crusader
Vans spotted on our NZ trip
Thanks to Franklin1 for this info.
---
If anyone has information which helps us date any of the Crusader caravans shown above, or can tell us more about their manufacture in Wangaratta, we will be interested to hear more.