Post by Don Ricardo on Apr 17, 2009 23:17:55 GMT 10
PEDIGREE CARAVANS
Owned by Caravan Court
---
Statement from
Pedigree
website (17 April 2009):
"Pedigree Caravans has been proudly owned by Caravan Court since the early 60s. We have one simple philosophy, and that is to ensure that our customers are completely satisfied with the product, price and service that we provide.

"We have an extensive range of caravans on display for you to inspect and compare. All Pedigree caravans are craftsman built to the highest standards of construction and finish, and they all include special features making them ideal for long distance touring.

"The construction is carefully planned with long term durability in mind making them well suited for both 4-wheel drives and family sedans. Pedigree's Elite GLX and Frontier models can be custom built to meet your own personal requirements.

"Only the finest timber, fittings and components are used in construction making a Pedigree caravan a sound investment.

"Est. 1957"
Source:
www.nautilus.customer.netspace.net.au
---
Comment by
Hughdeani
on 30 March 2009 in relation to a Glenlee caravan:
Hi Steve,
Your van is a Roma.They made vans for Blue Horizon,Glenlee,Pedigree,and probably a few others that I have forgotten about!...
---
Photos of their
Pedigree
caravan posted by
Philou
on 8 April 2009: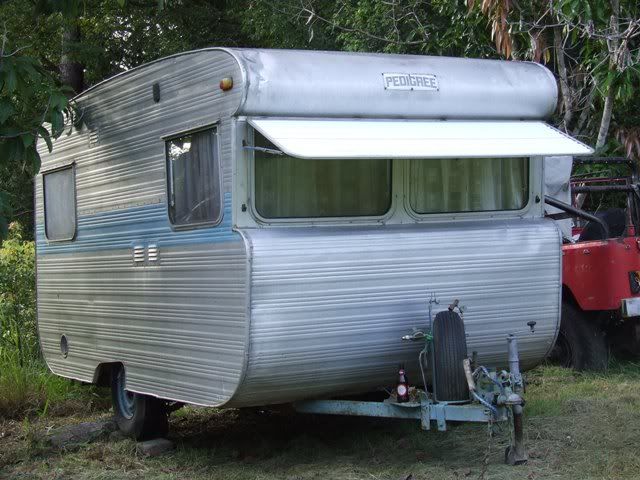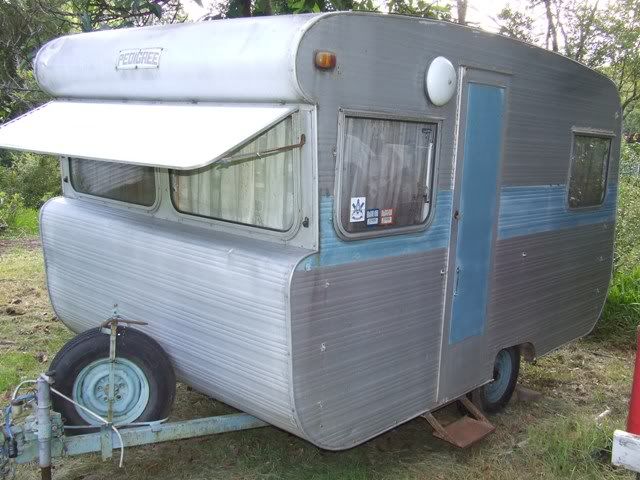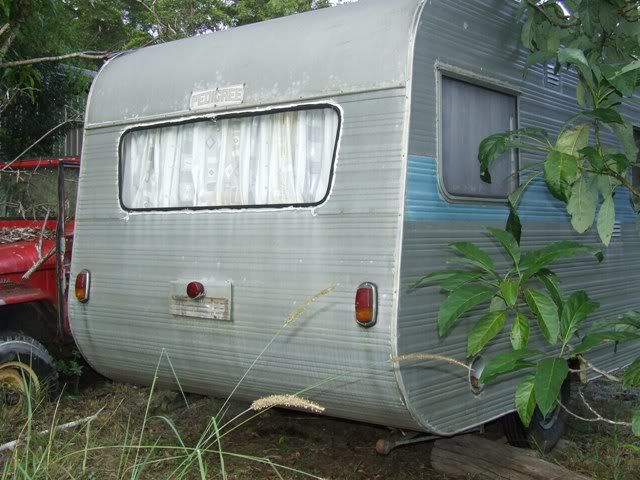 For more info and discussion about the origins of this van
click here
---
Note the similarities between Philou's Pedigree and the Roma caravan shown below, including the general profile of the van, the aluminium cladding and the style and placement of the Roma nameplates both front and back: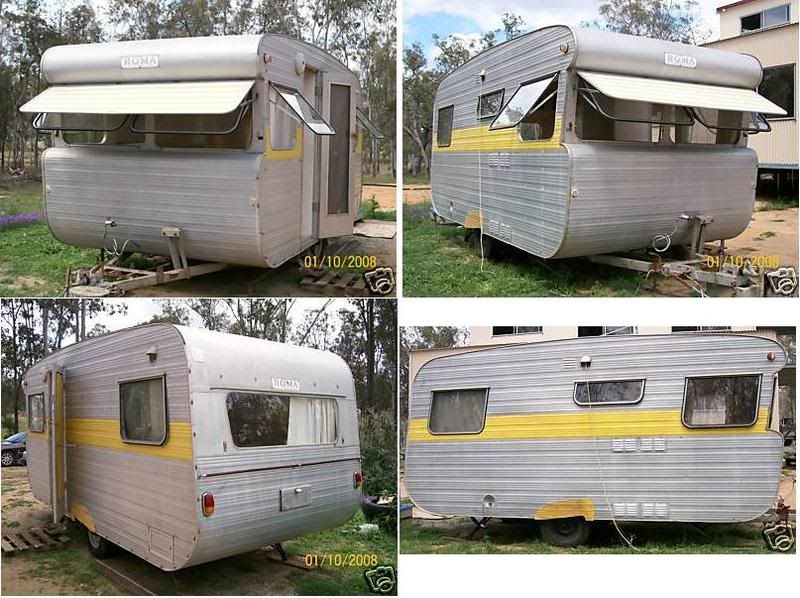 Roma photos posted by
Franklin1
on 2 October 2008.
---
Photo of
Pedigree
van offered on Ebay posted by
DC3Td
on 10 April 2009:
---
Photos of
Pedigree
van posted on 7 August 2007 by
Santa28a
on behalf of
34chev
: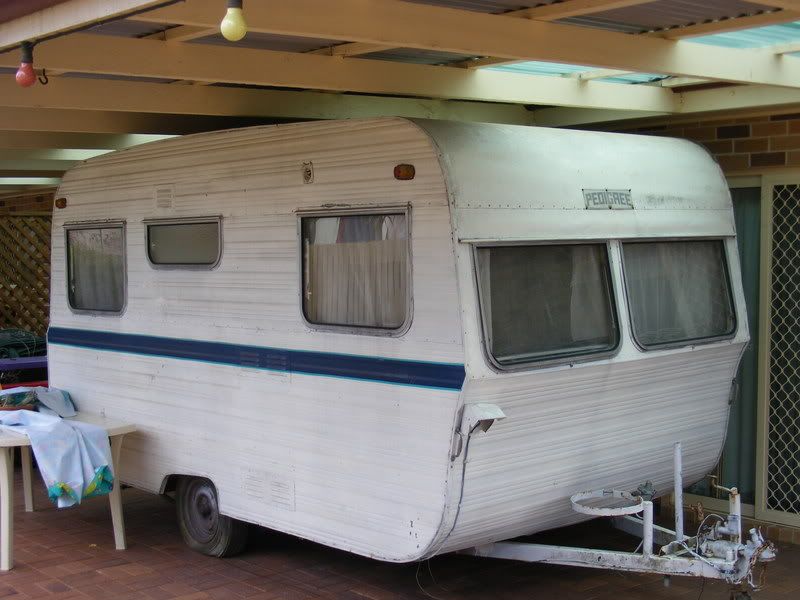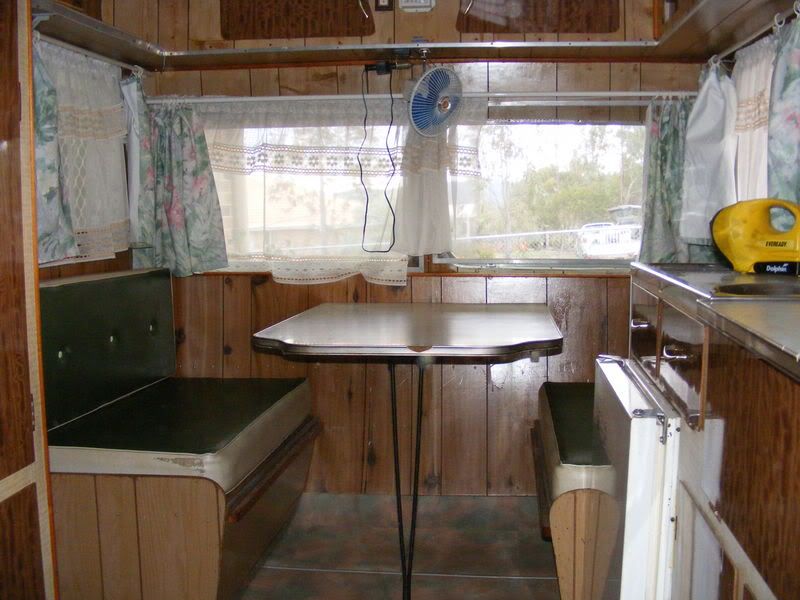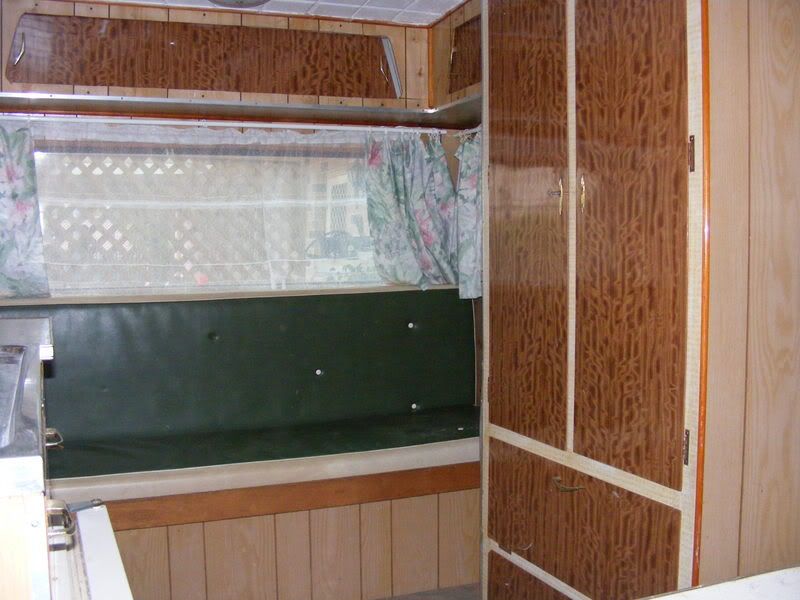 At the time of the pics being posted it was suggested that this van was a '62 model, but it is likely to have been built later in the 60's given the shape and style. Compare this van with the 1967 caravan commencing the
Glenlee
thread which was built by Roma.