Post by Don Ricardo on Apr 12, 2014 22:32:21 GMT 10
FAIRLAND CARAVANS
Produced/sold(?) by Fairland Caravans & Trailers
175 Hume Highway, Cabramatta, NSW
and later at Cnr Box Road and Princes Highway, Sylvania, NSW
---
Photos of Chippydave01's Fairland Parisienne Deluxe 18 foot tandem caravan posted on 17 June 2006, 1 October 2007, 29 September 2008: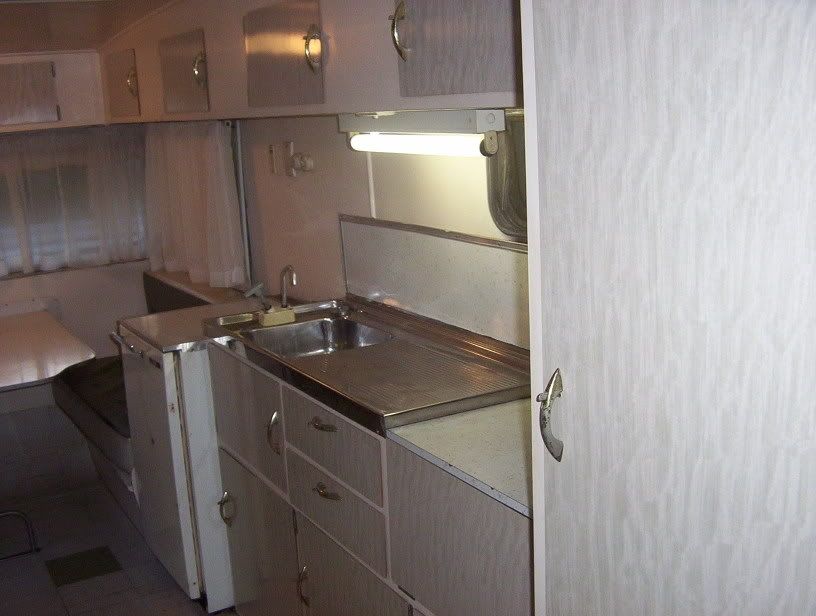 Note that the Fairland sticker on the back of the van says 'distributed by', not 'produced by'.
---
On 29 September 2008, Chippydave01 commented regarding his Fairland caravan:
Hi Guys,Originally my Fairland from the mid 60s had Franklin stamped on the hitch.After owning 2 other Franklins I noticed the chassis was exactly the same.My Fairland appears to be a rebadged Sydney Franklin.Check out the same front end as the one Franklin1 posted yesterday ,Franklin 1960s ,same cupboard colours gold handles smilar overhead cupboards cushions table,as I always suspected my Fairlands a Franklin.
For link to the Franklin Chippydave01 referred to in his comment click here
---
Later that same day, Franklin1 provided the following information about Fairland caravans:
Fairland caravan info from the Sydney Morning Herald archives...
First mention appears Saturday, 2 July 1966, with an advertisement showing "Fairland Caravans and Trailers, 175 Hume Highway, Cabramatta." [NSW]
Saturday, 16 July 1966: an advertisement "FAIRLAND CARAVANS. It pays to call at the right place for the most modern Vans AT THE MOST SENSIBLE PRICE. 175 Hume Hwy, Cabramatta. 72-7047"
Saturday, 15 April 1967: an advertisement "YOUR TIME IS MONEY SAVED. MAKE IT A MUST. CALL AT FAIRLAND CARAVANS. FAIRLAND sets the trend for 1967 with a new release of 4, 5, and 6-berth Picadilly and California de-luxe models. The latest interior panel finish, also terylene curtains and holland blinds..."
Saturday, 26 July 1969: an advertisement "FAIRLAND CARAVANS. OPENING SALE. [lots of other text that is too small to read] FAIRLAND CARAVANS, Cnr Box Road and Princes Highway, SYLVANIA."
So, chippydave, if the last advert above is for the opening of the yard at Sylvania, then your van would have been sold after July 1969. Does that match with the age you thought your van was??
cheers,
Al.