Post by Don Ricardo on Mar 31, 2010 19:34:58 GMT 10
SUNLINER BY WALDENInformation posted by Humpty2 on 9 June 2008:
Has anyone heard of Sunliners by Waldens?
I came across this Sunliner yesterday, and was unlike any I have seen before. It was 14' long and had a fully moulded fibreglass interior, with a full size bath under the bed, and also a sink handbasin set up too. Originally the handbasin was between the 2 single beds, but has been converted to a doublebed.
Of course, the van is NOT FOR SALE, and the owners are aware of this site...I have googled without success.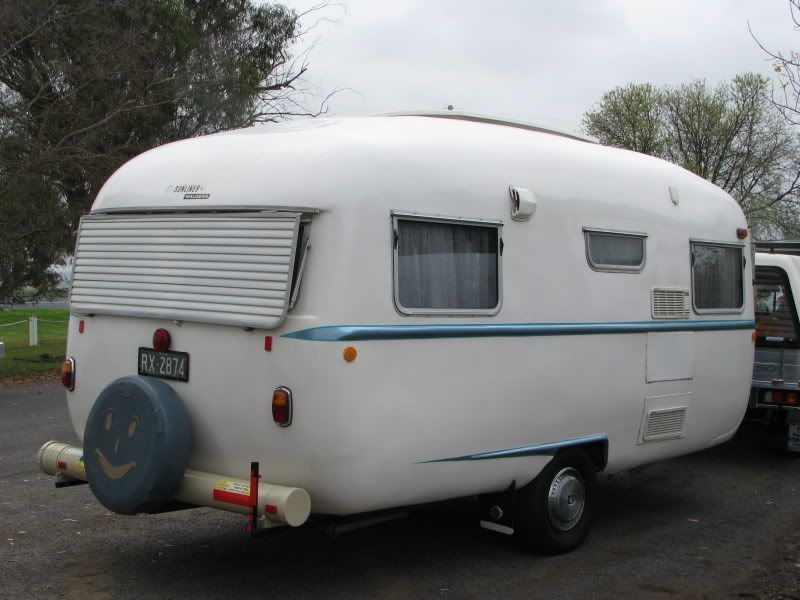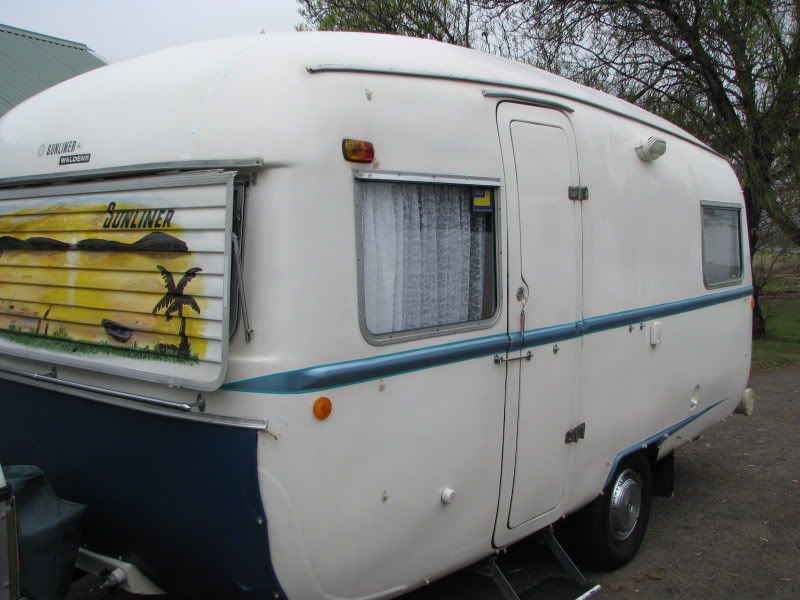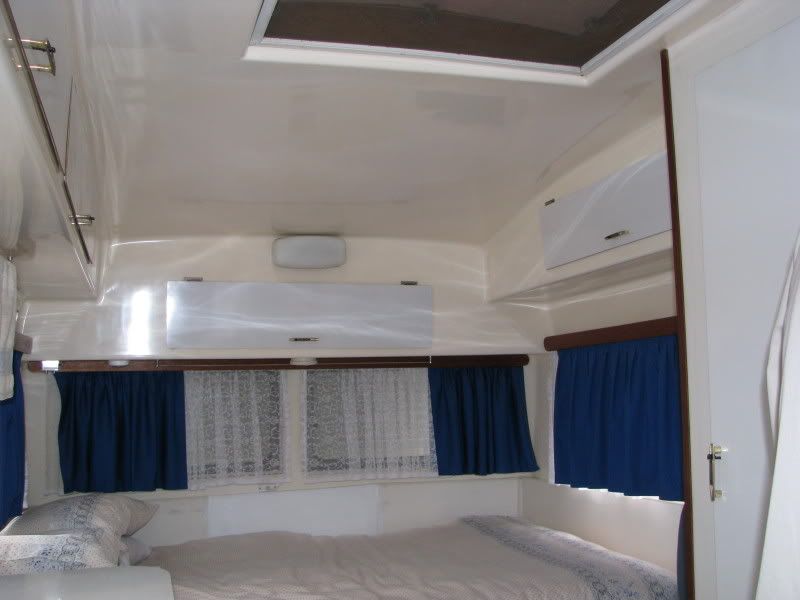 ---
Further comment by
Humpty2
:
Note the moulded on pelmets, Sunliner owners.
---
After a suggestion this van was similar to his Sunliner,
Tucky
posted on 10 June 2008:
hi v.vers the body on this van is different to my 15ft 6in sunliner. my van does not have the big swage along each side and my vans back wall is on approx. 10 deg slope forward and no fibreglass interior . this van is a new one to me
---
On the same day,
Dorian
commented:
Thanksfor sharing those pics Humpty... Always exciting to see any new sunnys. Looks like it's in remarkable condition. Is it original or a reno? Love the Sunliner window screen. Original?
dorian
---
Humpty2
replied on 11 June 2008:
Dorian, The van has been restored and the window screen was an individual art work, non orginal.
---
Boblor
posted on 12 June 2008:
Hi V Vers The windows on the Walden are a mixture , the two large units on the right side were not available until '71-'72 period, so these may have been changed at some stage. It has class because its fabuglass.
Cheers
boblor
---
On 19 October 2009 Duds reported:
Hi, I bought this van off Terry and Maureen from Rylstone. They were residing at the Pilliga bore at the time and I asked them to let me know if they ever wanted to part with her. Amazingly a few weeks later and I towed her home. A few VVers know the van apparently. It's pretty modern and Terry thought 1974, but it seems Sunliners stopped in 1966.
It has some obvious additions such as the awnings front and rear (mural will stay...adds a bit of character) and the annex attatchment has been brought further down the van line. It has a boxed galvanised chasis and unfortunately no numbers welded/stamped on it that I could find. Wheels on it now are 14" Holden HT?? apparently but I doubt they are original.
The cupboards are all molded with the body which is interesting and it has a bathtub, full size on the rear left hand side under the bed! Sticker says Sunliner by Waldens.
Duds also provided some additional photos of the interior...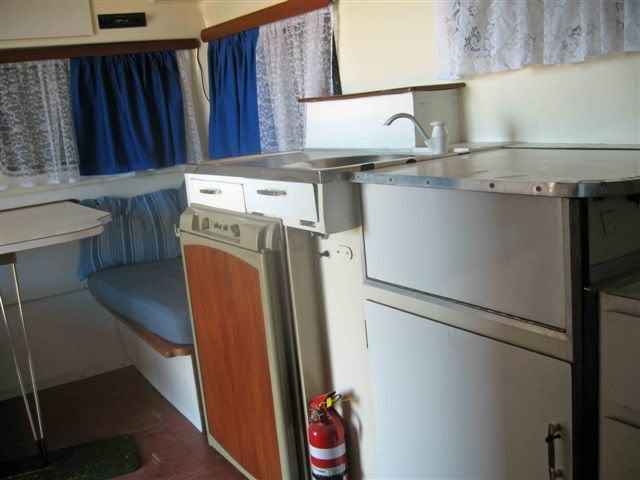 ...including the bath:
For more info and photos of Duds' van click here.
---
Then on 18 April 2011, Duds posted:
Interesting stuff......just had a bloke tell me that this van was built by a David Waldren at Collaroy, Sydney. Tells me he was also a boat builder and built these vans in the early 60s.
That would mean that when the factory closed at Forster he continued on? or built them under license like the Gracemeres? I am now on the hunt to track him down.
---
Note:
Boblor's comment about some of the windows not being available until 1971/2 adds some weight to the claim of the owners before Duds that the Walden Sunliner was built around 1974, and also to Duds suggestion that Walden (Waldren?) had some arrangement to produce the vans after the original Sunliner company closed (perhaps like the arrangement with Concord in New Zealand?).
For further information about Sunliner and Concord caravans click here
Don Ricardo