Post by Surf Tragic on Nov 17, 2009 10:53:11 GMT 10
Last fri night I got a call from old mate John who helped with the recovery of the Don 120 from Eildon in Vic, he said his son Greg had found a Don 140 in a front yard at Springhurst, just 40 k's from where I live. We left for the Bendigo Swap Meet 6am Sat morning, down the hume & ducked into Springhurst, & sure enough, there's the 140 sitting there. Now Greg has a business in town here & I had only once mentioned to him what I wanted, so this alert man had actually listened to my ravings that day & remembered, & was spot on, I had my doubts when he mentioned it.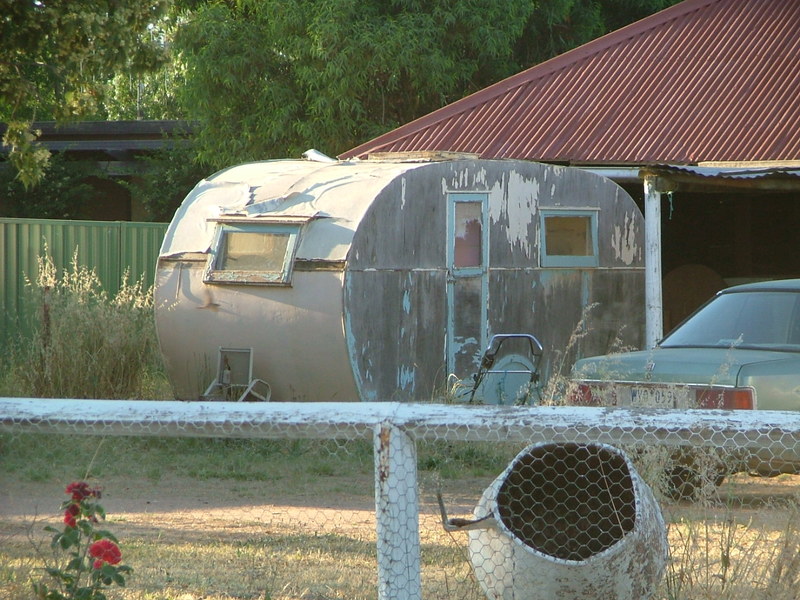 I showed the photos to Mark & Geoff at Bendigo & couldn't wait to get back to Springhurst on Monday & talk to someone about the van. We called in after lunch yesterday & knocked on the door, a young chap came out & I told him who I was & asked about the van, he said he was new in the district & renting, but gave me the owner's name & mobile, who was living in QLD. I rang the number & talked with the property owner Greg, finally got to the question, would you sell it to me? He said he is a builder & had just bought a 64ft wooden boat to restore in Qld, & even though he had once wanted to restore the Don himself, he would sell, so we agreed on a price right there & then, the money has been transferred.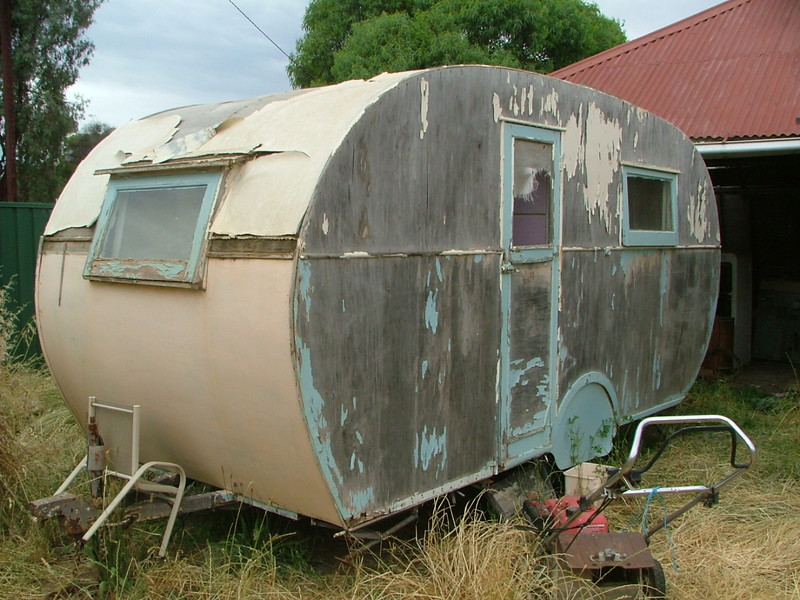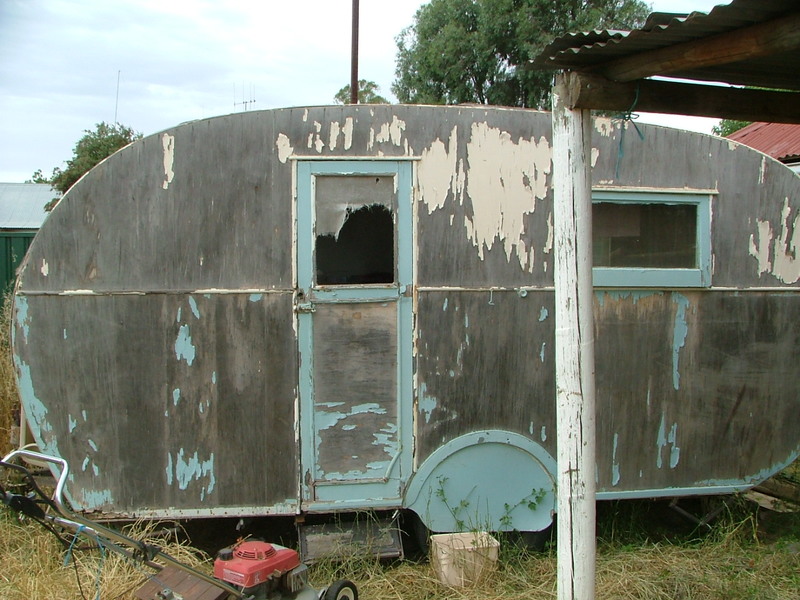 I was told I was welcome to have a good look at & through the van, & there are some things that are giving me goosebumps about this particular Don, some things that couldn't possibly be a coincidence, two things actually, & a third would be a clincher if it's there.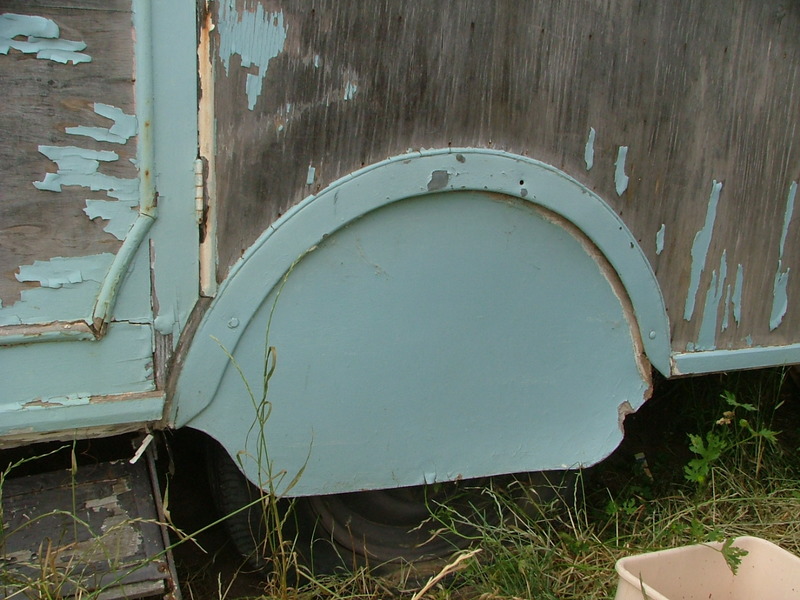 1st thing is the spats, do a comparison with the photos of our own Don 140 in Qld in this link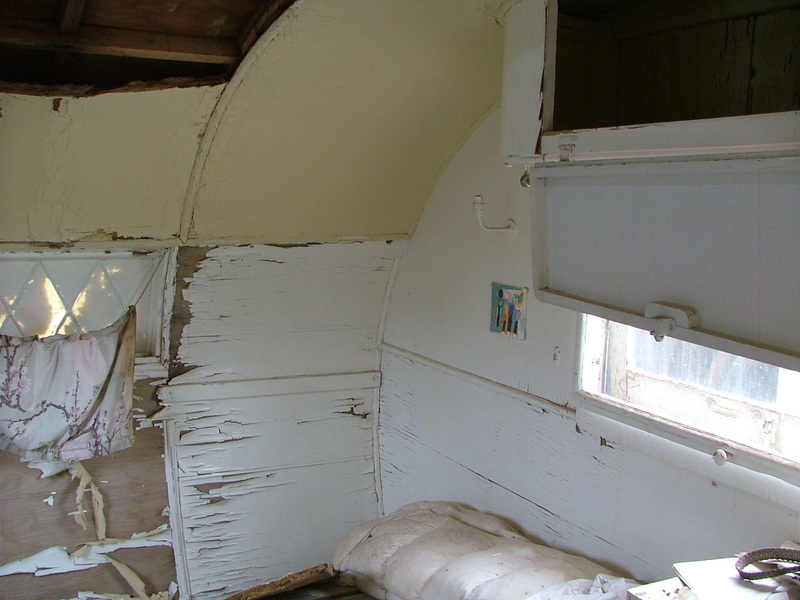 Don Ricardo, remember I said Dad made a bunk for me over the set of drawers & fixed a cleat on the back wall to support the bunk? Have a look at this !! Can this be ??..
Who else would fasten a support there, at the same height as the drawers?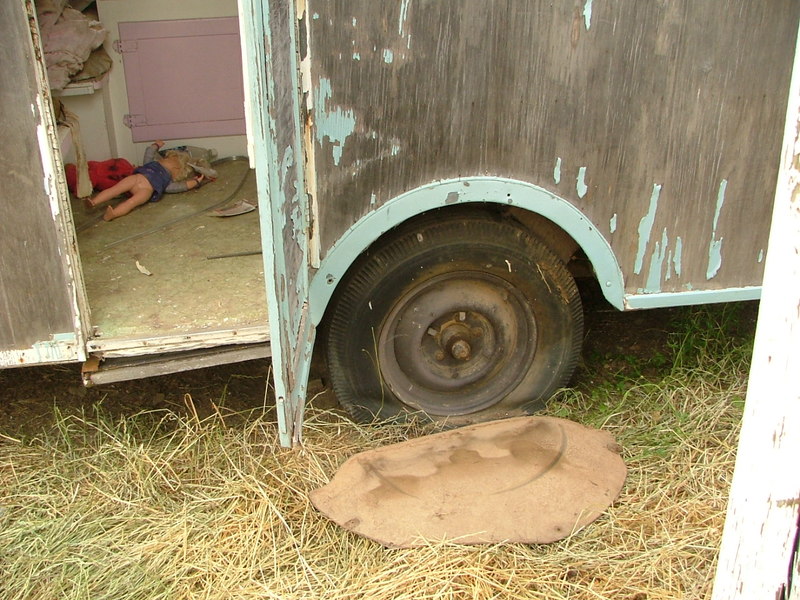 This van has had brakes like ours had, only the vacuum hoses have been taken off, but the brake setup is in the hubs, I've got a bump on the head from investigating that !
Last but not least, the serial No 343. I looked at the listing in Don Caravan Build No Research in the Technical section and see
No 328... 14' model 1947 build
No 343.. .14' model

No 461...14' model delivered new July 1949
What do you reckon Don Ricardo & others??
So the questions are, is this our original van? who was the last owner/owners, Greg said the van was on the property when he
bought it. I have asked him who was the previous property owner, there are many answers I will be searching for. Dad sold his van
in 1973, in Qld.... 36 years have lapsed......could this be
the
one sitting, rotting, 40k's from where I live in Vic? I have 2 older sisters & will try their 5 & 7 YO memories out & see if they can help pinpoint the build date.
Mark had a 140 lined up for me in WA which I greatly appreciate, & was nearly committed to, & ready to drive over & trailer it home, but....
even if this van is a basket case, there's no way I could walk away & leave
THIS
van there.
Surf Tragic