Post by Franklin1 on Aug 12, 2009 10:02:33 GMT 10
EDITORIAL NOTE: Franklin1provided the following useful guide to Franklin chassis numbers on 6 February 2018, which I have copied and inserted into this post for reference. Don Ricardo
...Just for future use, the Franklin chassis numbering system over the years is as follows:
From early 1960s up to 1965: Three numbers followed by the letter A, B, C, D, E, or F. The numbers recorded so far have ranged between 1 and 999.
From 1965 to 1972 inclusive: Format is 'numbers, hyphen, one number'. The one number after the hyphen is the year of build, from 5 being 1965 up to 2 being 1972.
1973: This is the unknown year. Not sure yet whether the previous system from '65 to '72 was used, or whether the new system from 1974 was used.
1974 to 1977 inclusive: One letter immediately followed by numbers. The letter V is 1974, W=1975, X=1976, and Y=1977.
1978 to 1981 (Franklin closed in March 1981): Haven't yet determined what system was used, due to no vans from this period appearing on the Classic forum.
cheers,
Al.
The following is Franklin1's original post:
---
This Register lists all Franklin caravans with a
confirmed
chassis number. The intention of the Register is to help provide a more accurate means of identifying and dating vintage Franklin caravans. As more Franklins are discovered, this Register will be updated.
195? to 196?
There is only one example so far from the early part of Franklin history. It appears that the chassis numbering system was based on an increasing digit numbering system...

-------------------------------------------------
196? to 1964
There are five examples from the early to mid 1960s. One of these has 3-numbers with an 'A' suffix, one has 3-numbers with a 'C' suffix, two have 3-numbers with a 'D' suffix, and one has an 'E' suffix...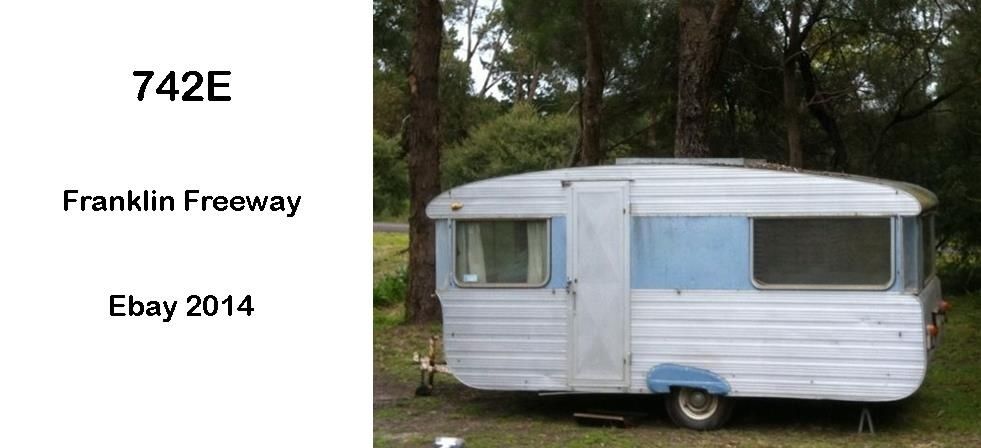 --------------------------------------------------
1965 to the end of 1969
It appears a new chassis numbering system was started in 1965, where the first chassis built in each of the years 1965 to 1969 was given the number '1'. Counting then continued up to the end of the year, with the actual year number being added after the chassis number, eg. '-6' for 1966. Based on a "guesstimate" of approximately 2500 Franklins being built each year in the latter part of the 1960s, the chassis numbers would range in each year from 1 to 2500...
1965

---------------------------------------------------
1966


--------------------------------------------
1967


-------------------------------------------
1968
-------------------------------------------
1969