Post by cobber on Jun 16, 2008 15:41:30 GMT 10
Most of the books below deal with the English Caravan scene
( The Australian ones are half way down the page )
IF anybody would like information from any of my books just send me a PM.
Trying to find a book that Austin 125 hasn't got was not
easy... but here is one I found.
Not only about Gypsies & Gentlemen and social
attitudes in England, but also about the history of
caravanning in England..... Published in 1986 it is a good
read, I would recommend to anybody interested in such things.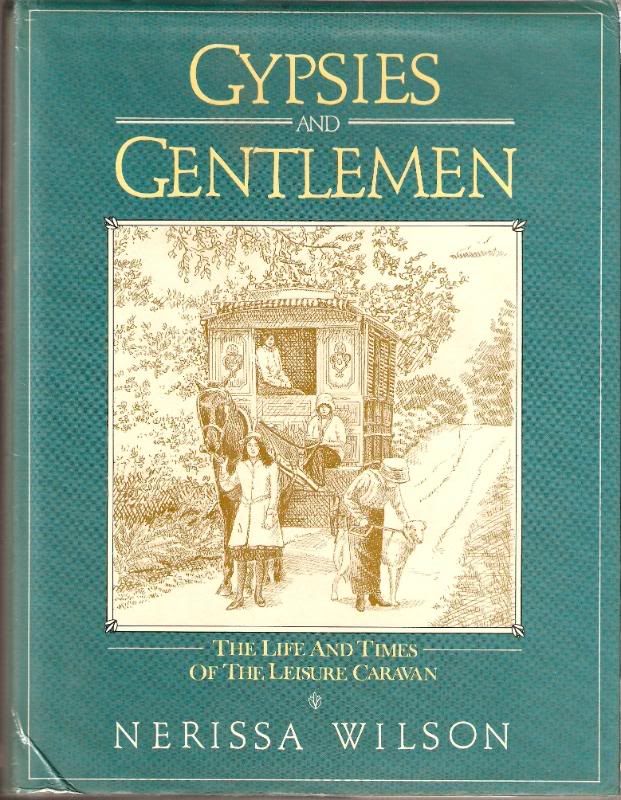 It is full of references such as this.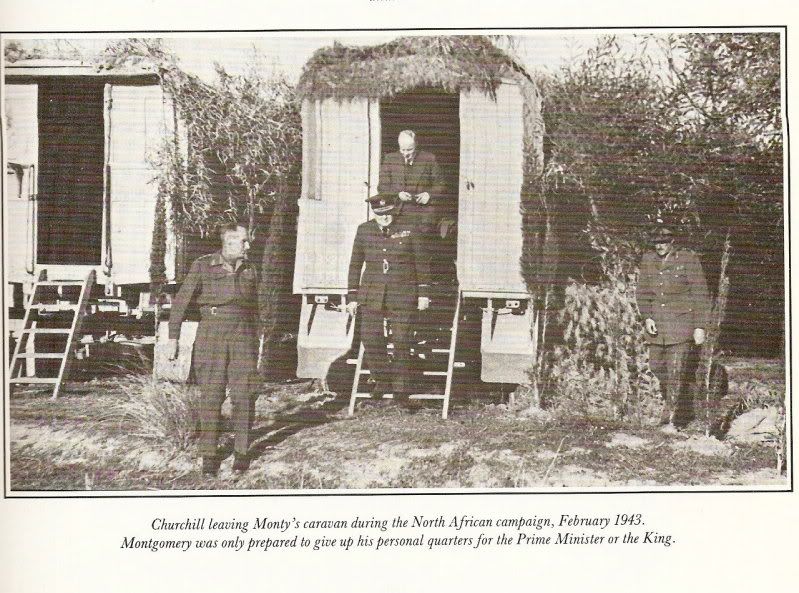 A highly respected book this one... published in 1931.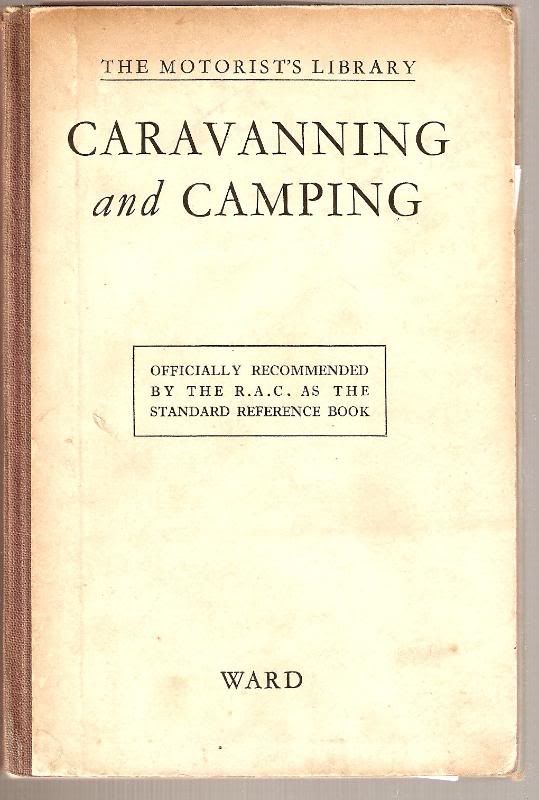 Quite a few adds from the period.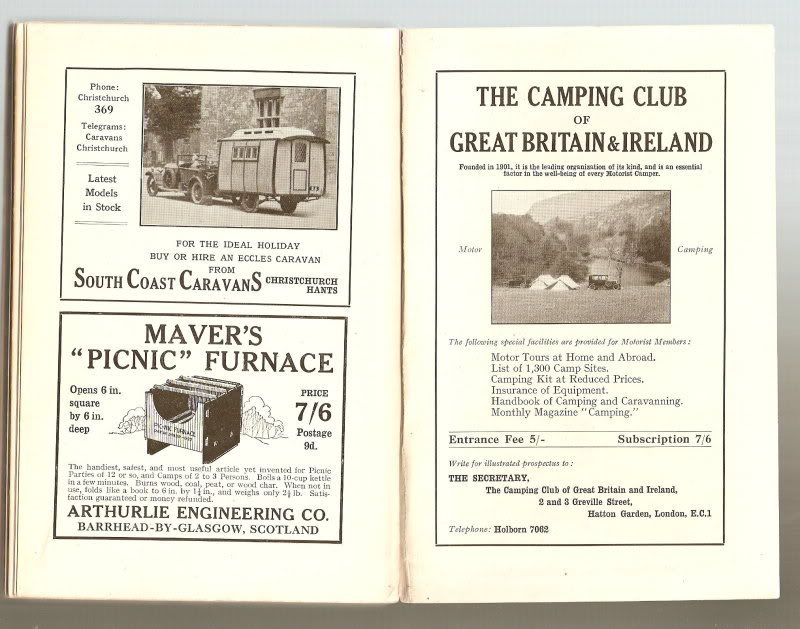 Dr. Gordon Stables is credited with having the first "Leisure
Caravan" built ... The book is about a tour he did in it in 1885.
The book was published in 1892.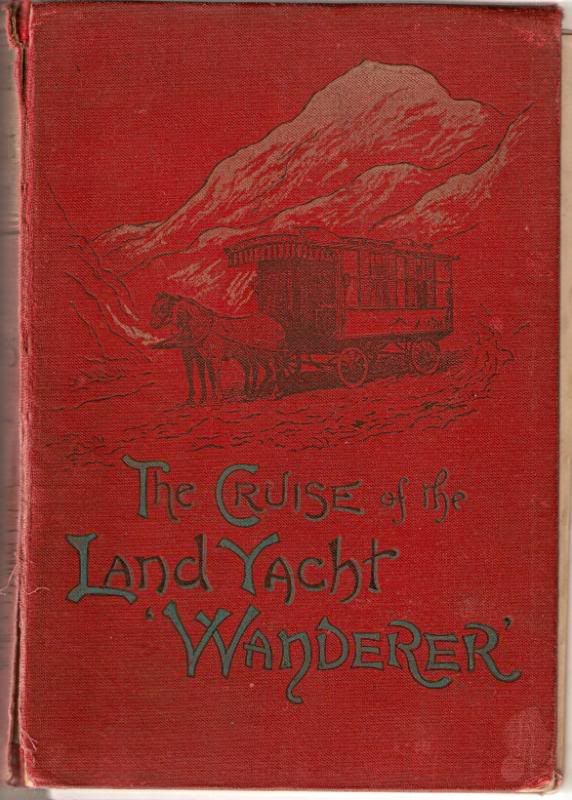 The land Yacht Wanderer was built to his own
design... he traveled with a Coachman.. a Valet... A
cockatoo.. A Newfoundland dog.... and of course two horses.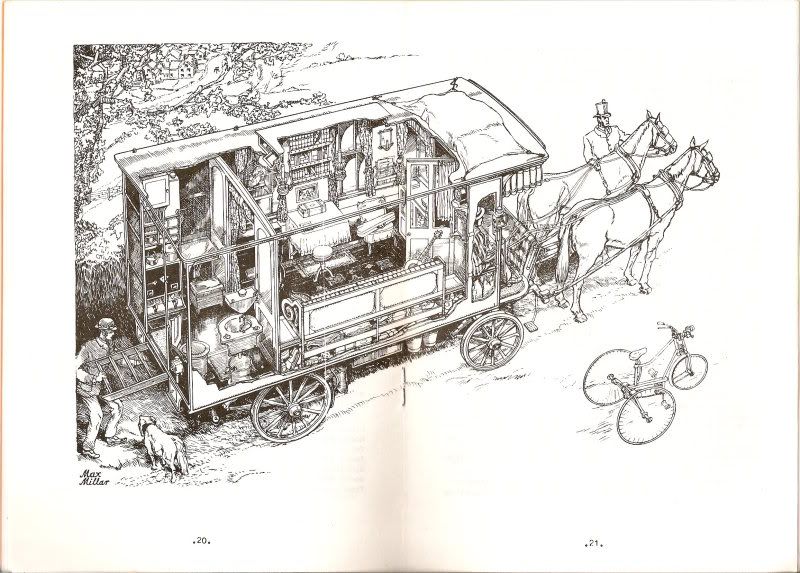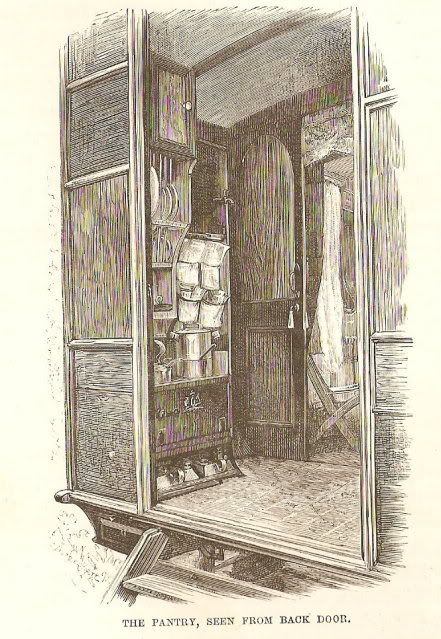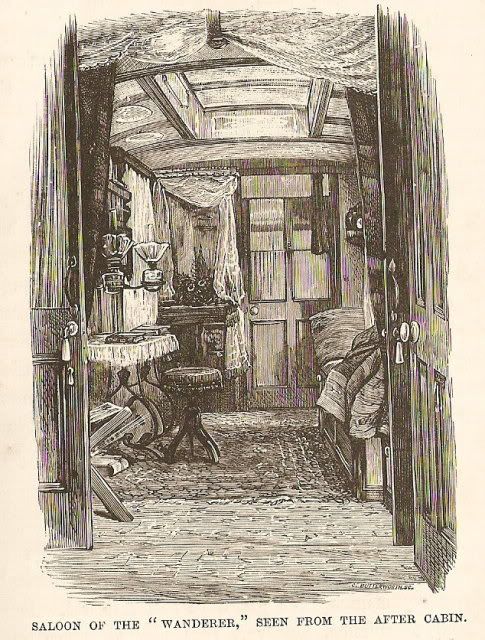 Needless to say Dr. Stables came out of a different
mould to most... the daughter of a lady he courted
in later years remembers that "He seemed to smell
of mothballs mingled with a whiff of Scotch whiskey.
This book is about the man himself.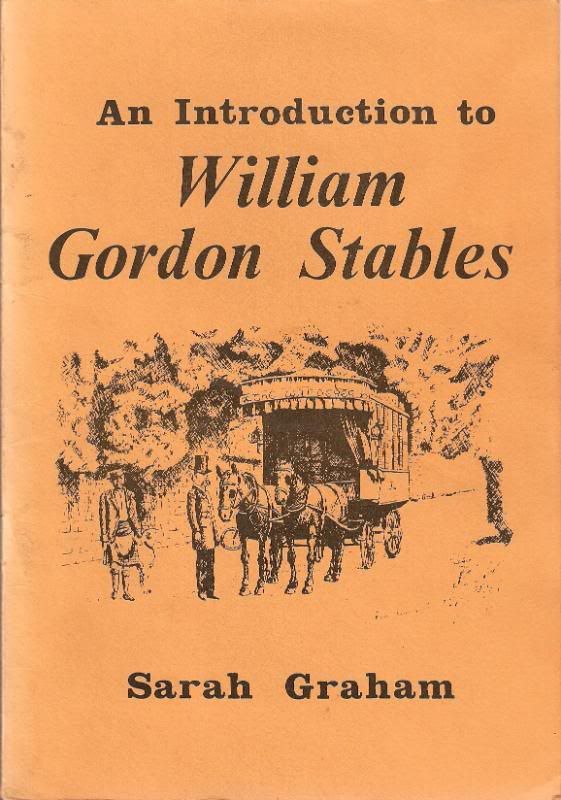 The Whole Art of Caravanning first published in
1907 (this is a new impression 1908) is naturally
all about the days of horse drawn caravanning.
The motor car does get a mention though :- "
It is
disconcerting when one is idling away a long, dreamy
day by the roadside to see any one hurtling through
the air in so desperate a hurry"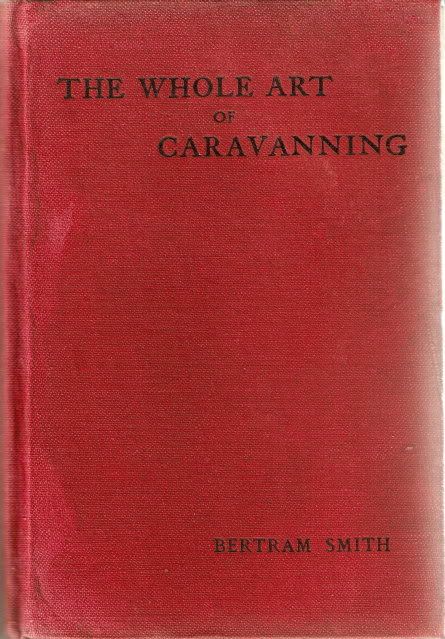 It has 16 black and white illustrations.
The author makes the point that the caravanner who
does not walk beside his horse for the best part of the
day will not be able to "
look our horse in the face at
night if we have sat inside"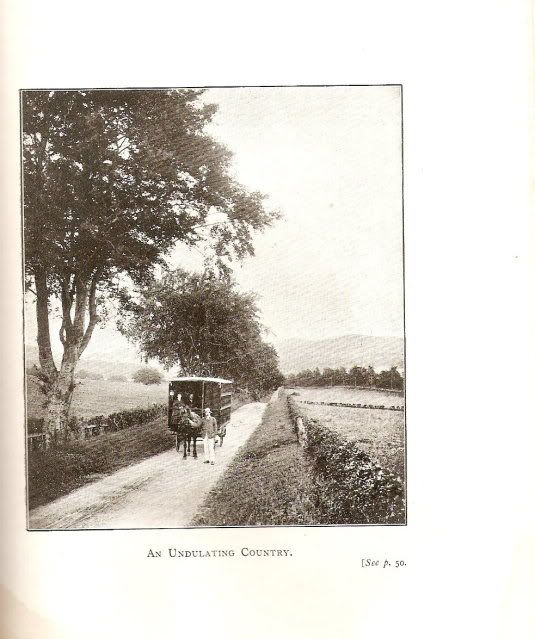 This little "Shire Album" first published in 1991 covers a lot of ground in it's 32 pages..... worth having.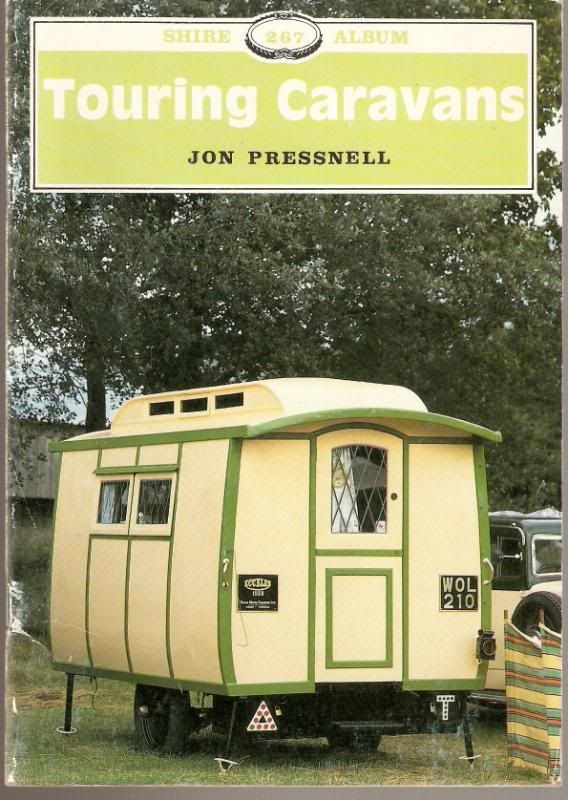 "The History of the Caravan" published in 1973 & written
by W.M. Whiteman who was involved in the Industry from
the early 1930s.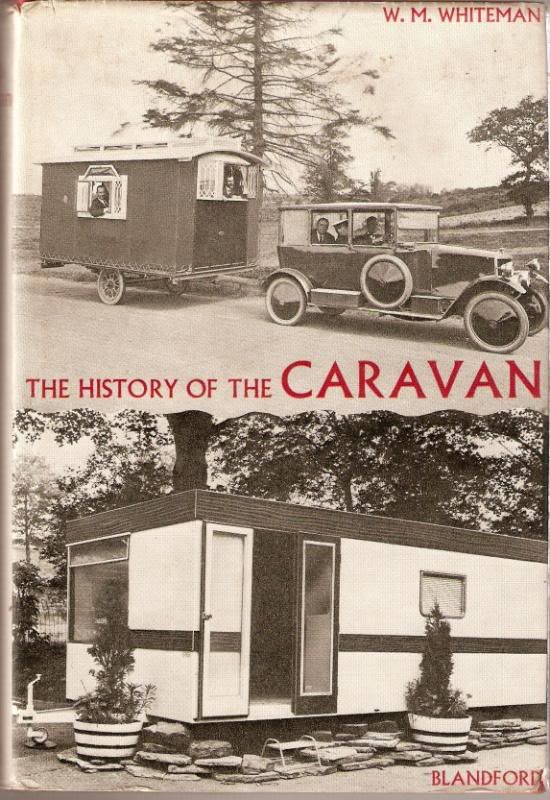 Has a section in the center of the book with 32 pages of photos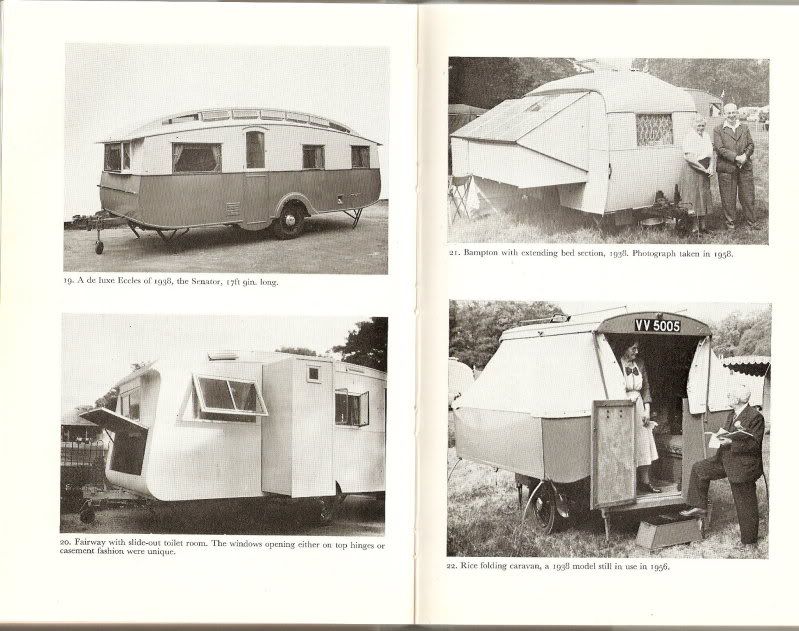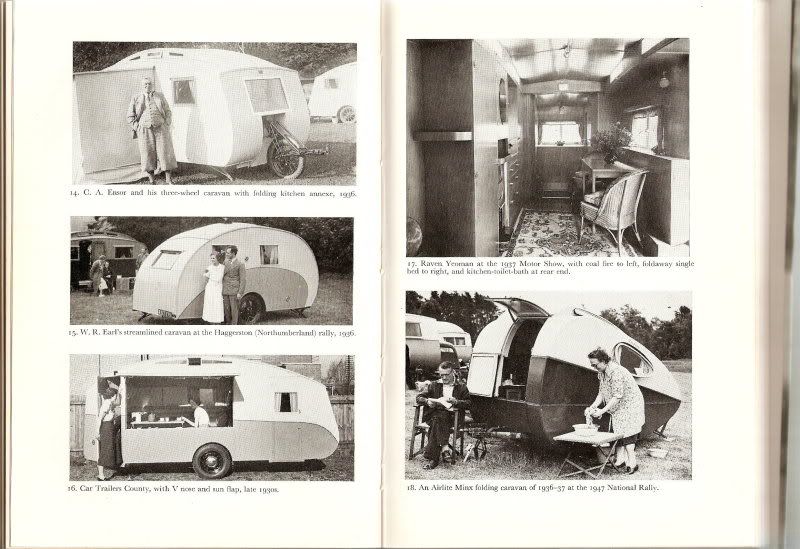 "The Caravan Manual" first published in 1939.... this
revised edition published 1951.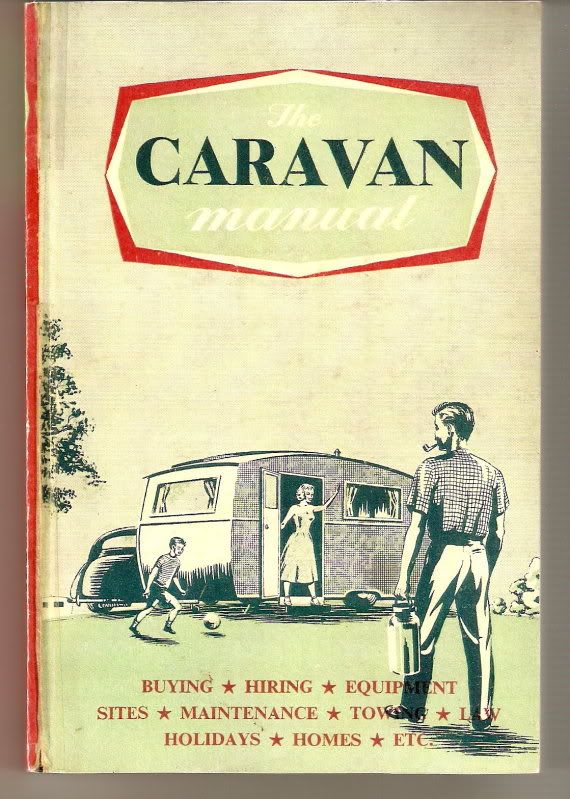 And this one in 1956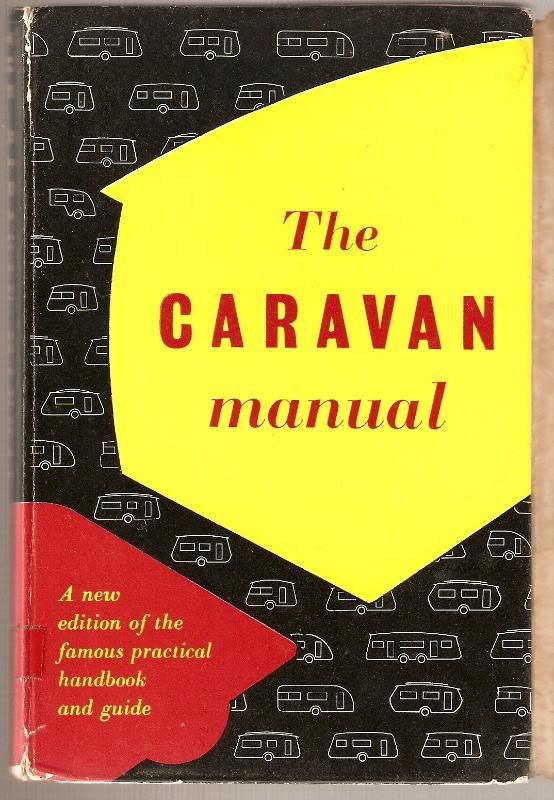 "The Book of the Trailer Caravan" published in 1952 (it is
English in spite of the reference to "trailer caravans" )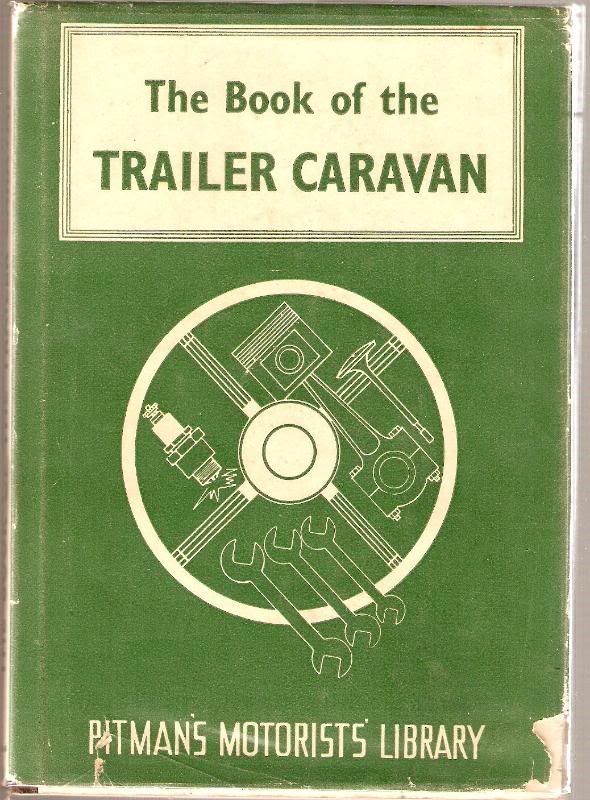 "The Caravan" 1960. A friend had this copied and bound
for me while he was in Indonesia, beautifully done and he
said it was surprisingly cheap to have done.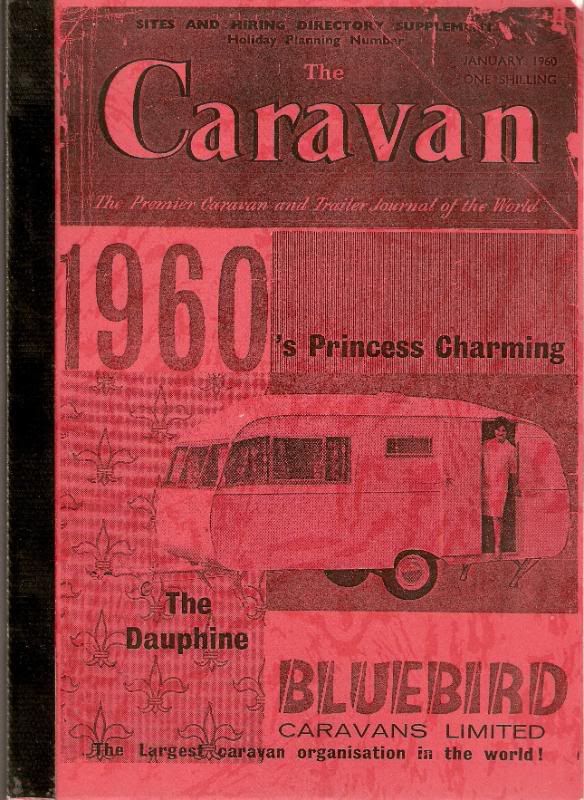 "Caravan Construction" First published 1951.... this 2nd
reprint 1955.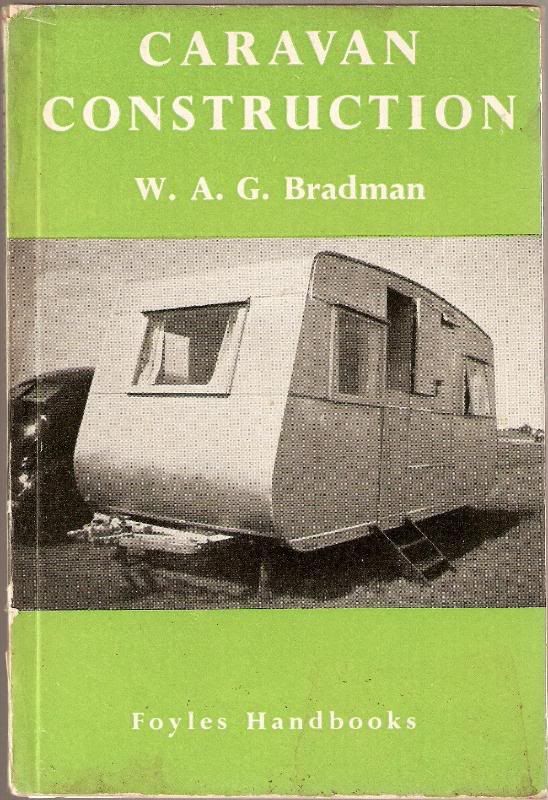 "Caravans-- The Illustrated History - 1919 - 1959".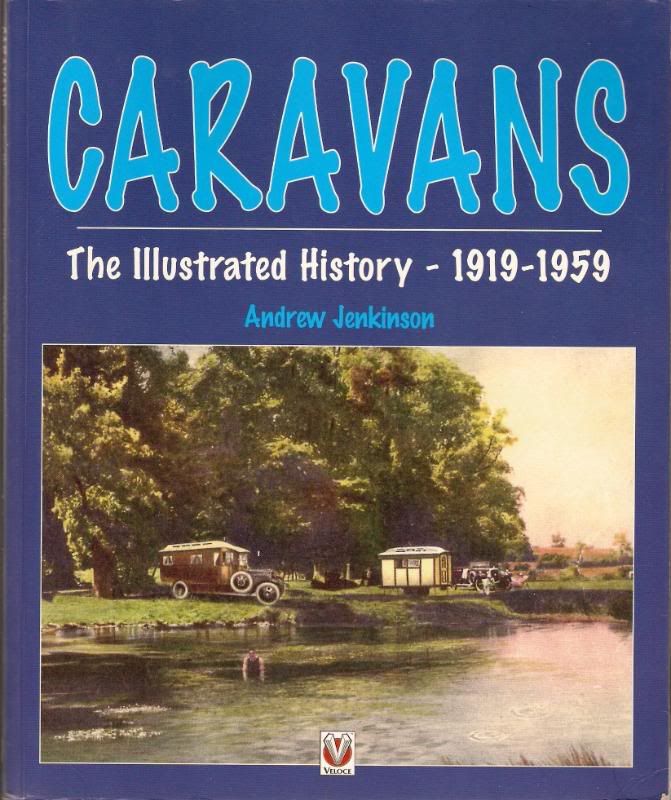 The English "Historic Caravan Club" has a monthly
magazine called the "Wanderer", usually consisting
of only 12 pages it has news of a general nature of
interest to members, it also talks about rallies past
and proposed, has a for sale & wanted page and
gives information about restorations being
undertaken by members.
The August 2006 issue had a centre fold showing
the 'vans that attended the "National Rally 2006"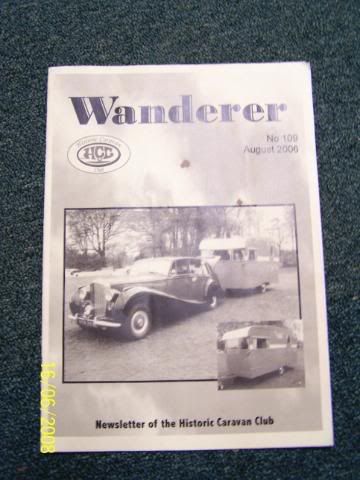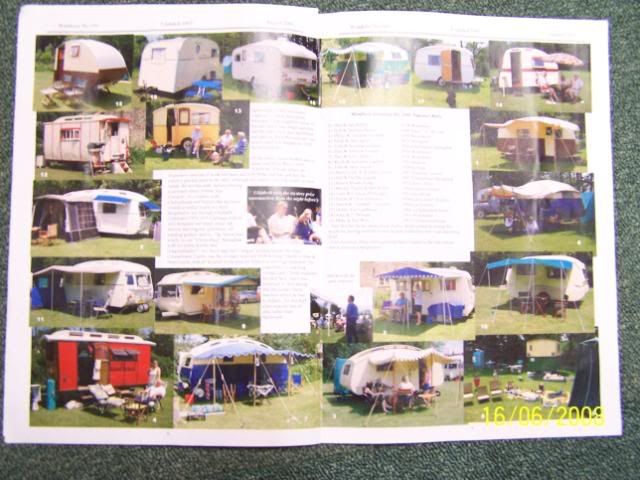 Their yearly magazine is called "Historic Caravan Scene",
the issues I have go from 1993 (issue one) to issue 8 2005.
At that time it consisted of 26 pages containing
articles taken from old magazines about the adventures of caravanning (some from the 1920's) and items
contributed by present members of the HCC about
their restorations or travels.
It usually also has an article about the history of
a particular make of 'van.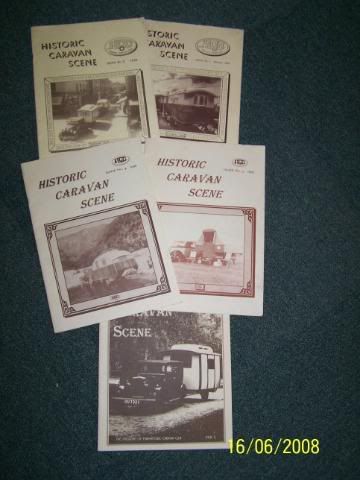 O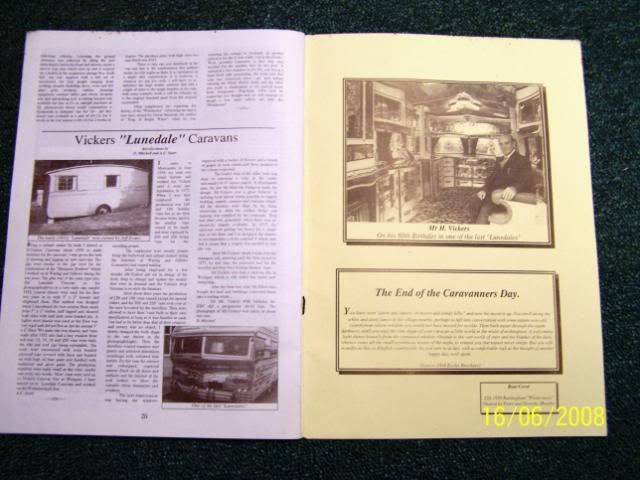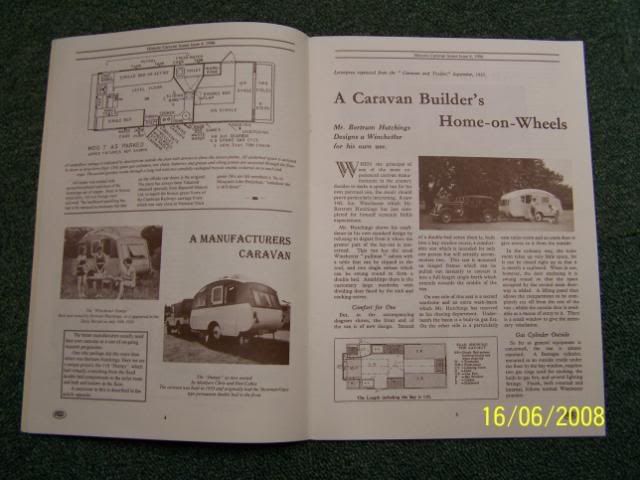 Fortunate to have (on disk) each and every issue of the English magazine "
The Caravan & Trailer
" from it's first issue in May 1933 right through to January 1948..... that is 176 issues.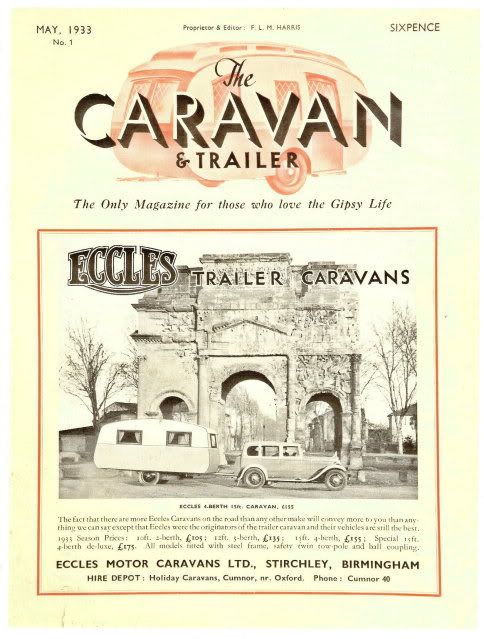 Changed its name to "
The Caravan
" incorporating "
The Caravan and Trailer
" and
"The Caravan World"
in the May 1938 issue.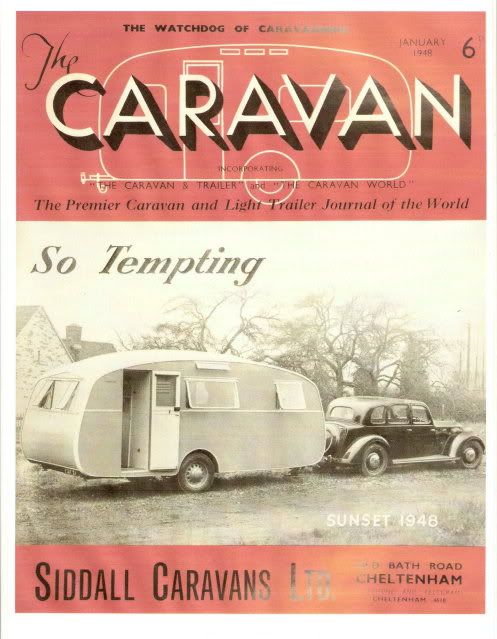 "Vantastic" A pictorial History of Caravans in New Zealand. Published in 2005.
Chris Hunter now lives and works in Sydney..... I have asked
him if he would consider doing a similar book on the history of Caravans in Australia.... he said
"Not Likely" (or words to that effect)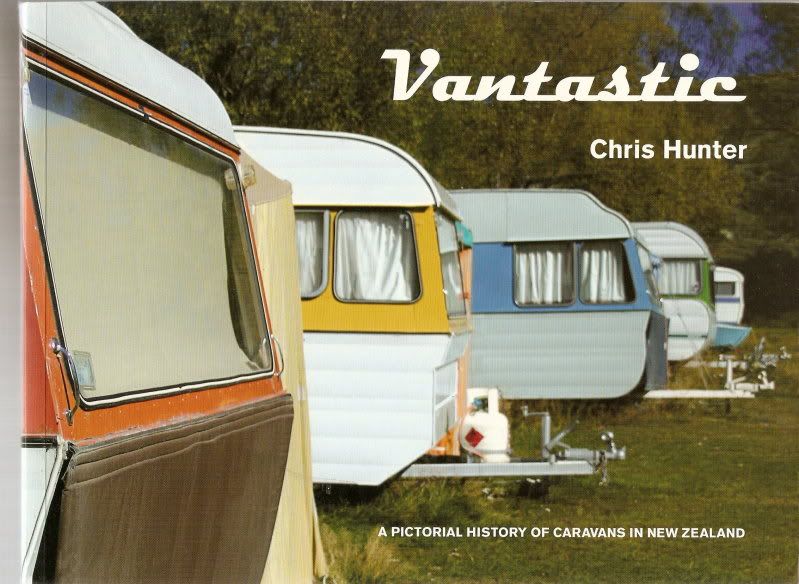 This "Coffee Table" picture book was published in 2010. It contains photos of 40 cool caravans.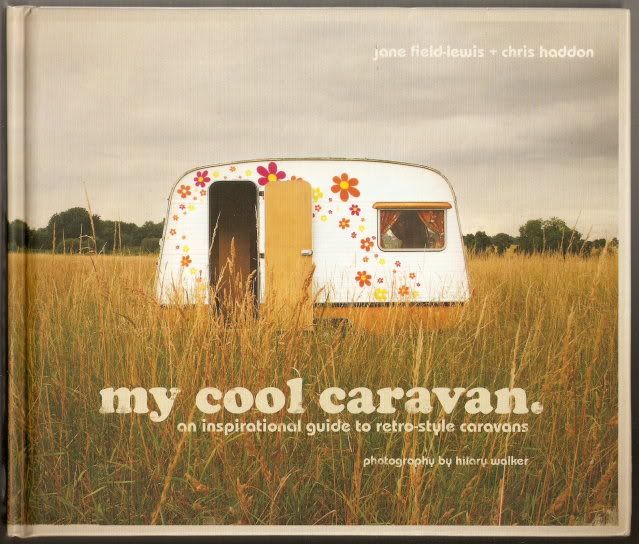 Some cooler than others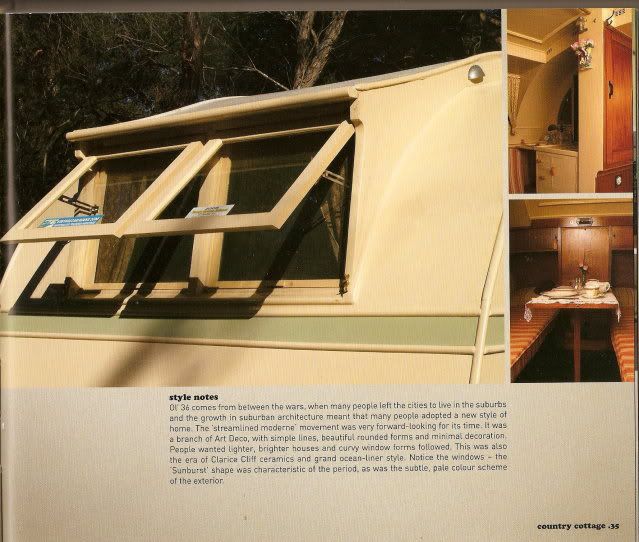 "A Caravan Holiday".
Written by Len Smith.
Published in 2009 by "Forgotten Titles Ltd.".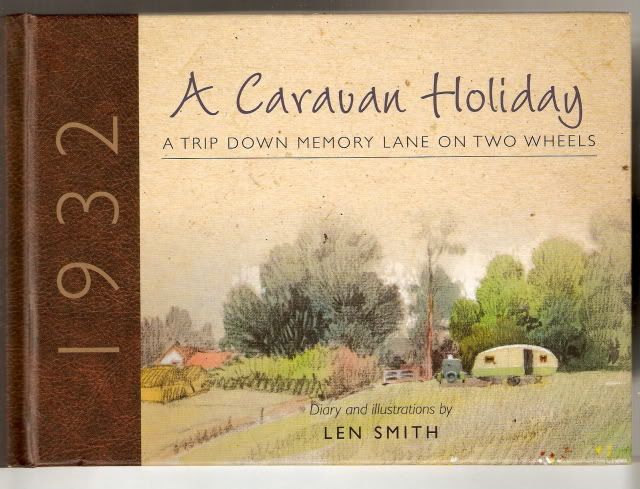 The diary of a 15 day tour through the English country side in a Car Cruiser Caravan by Len Smith, his wife, their dog, and two other ladies.
Len Smith was a war artist during the first world war and this diary is illustrated with his sketches and photos of their tour.
At the end of the book there is a chapter by Andrew Jenkinson on the history of caravanning in the 1930's …... in England.
You can read more about the book and watch a video about a 1932 Car Cruiser
HERE
.
"The Little Book of Caravans"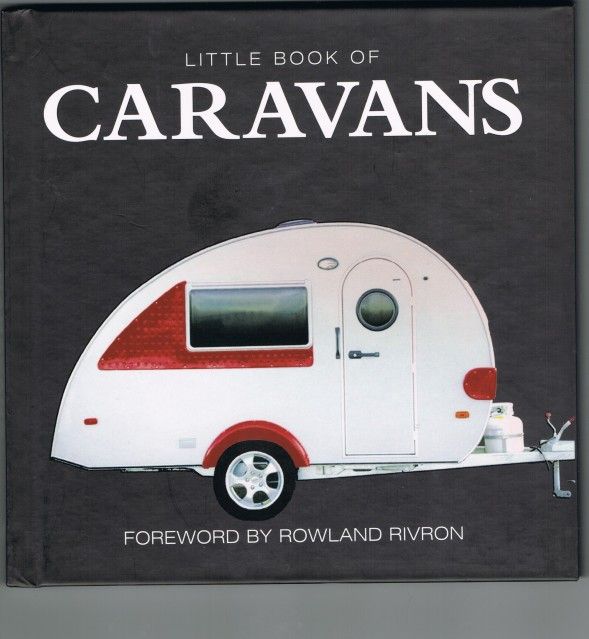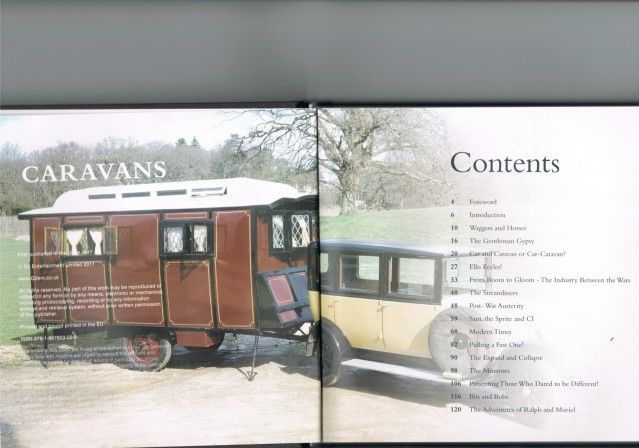 Another book dealing with the history of the caravan industry in England.
In the forward Rowland Rivron makes the succinct observation that "I'll also no longer be judging a book by it's cover"
The cover of this book does not convey what the book is really about, the contents page does.
The book is about the history of the industry from the beginning, with very little reference to the modern day.
A good read for those interested in the evolution of English caravans.
British Caravans Volume 1 - Makes founded before World War ll.
Published in 2012. Written by Roger Ellesmere.
Could be the ultimate book on the history of British caravan builders who started before WWll. 177 makes arranged in alphabetical order, 280 illustrations, 160 pages, very detailed text about many of the people involved in the pioneering days of British caravan production.
A second volume was planed dealing with makes founded after World War II but sadly Roger Ellesmere died Christmas Day 2013 aged 67.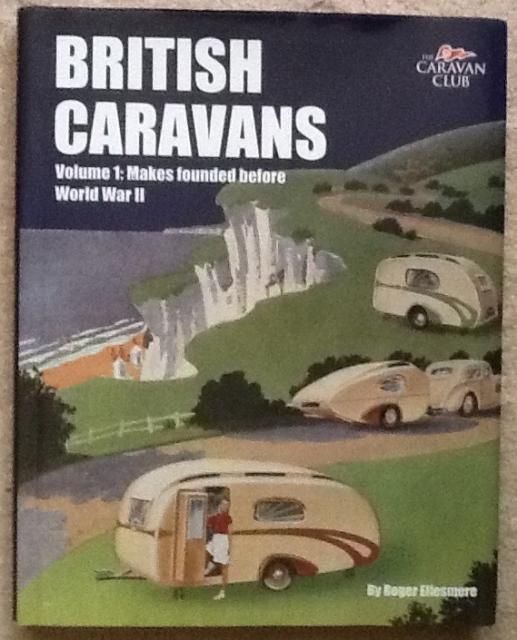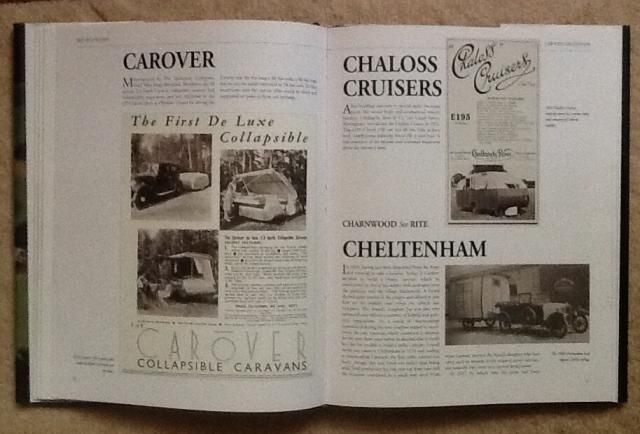 The Touring Caravan By Andrew Jenkinson.
Published in 2014 by Shire Publications.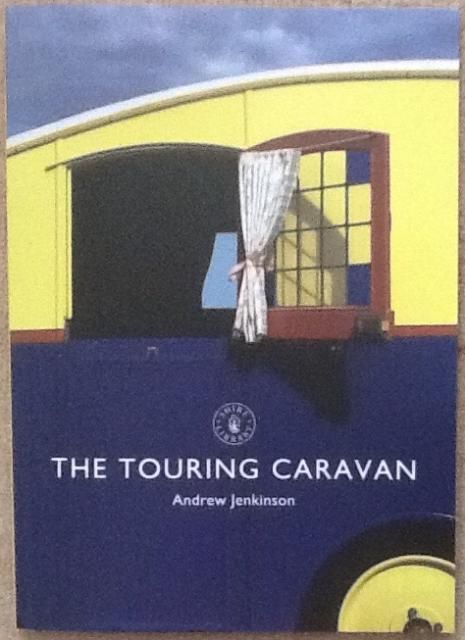 If you are interested in a superficial history and evolution of English caravans from the beginnings up to 2013 this book is OK ?.. not great but, not expensive either.
At least it does have a comprehensive index which makes it easier to find bits you are interested in.
RETRO CARAVANS.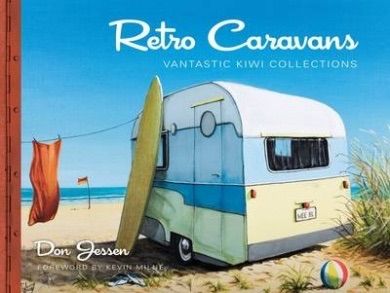 Published by David Bateman August 2014
An upmarket coffee table book about vintage caravans in New Zealand.
Beautifully put together hardcover with very nice photos. What makes it upmarket is the text and the sometimes detail description that accompanies the photos, more than is usual in this type of book I think.
It is not meant to be a book about the history of caravan manufacture in NZ but does give the history of some makes.
The books below are Australian publications that most
people interested in the subject would be aware of.
"VOYAGES IN A CARAVAN"
Published by the Launceston Library in 2002


The following blurb is from the Launceston Library,

"VOYAGES IN A CARAVAN: the illustrated logs of Frank Styant Browne
Photographer Frank Styant Browne and artist Joshua Higgs Jnr shared two memorable caravan holidays in the summer of 1896 and autumn of 1899. One hundred years later, these delightful accounts have been published for the first time, together with Styant Browne's photographic record of their voyages.....$34.95 inc GST + postage"

The first tour by these two gentlemen was undertaken only 11 years after the one done by Dr. William Gordon Stables in his "Land Yacht The Wanderer" ( see that book further up the page).
This could be the first leisure caravan tour done in Australia.

If you like reading about the simple pleasures of caravanning in a bye-gone era I recommend the book. It can be ordered from the Launceston Library.

"How to Build Caravans" By John D Porter..... 1948 Ed.
(With a Special Section for the Caravan Wife)



The "Australian Caravan Magazine and Log Book" Vol 4--No. 1, 1938
Published by "The Australian Caravan Annual Publishing Co." The Managing Editor was John D. Porter.
(Donated to my library by Franklin1.... thanks Al

)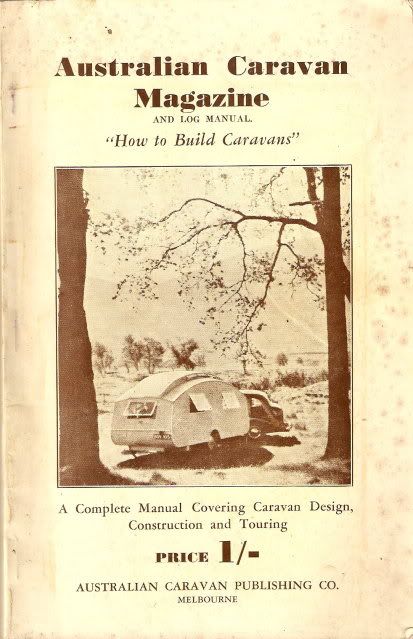 "On The Trail" By Keith Winser, published 1956.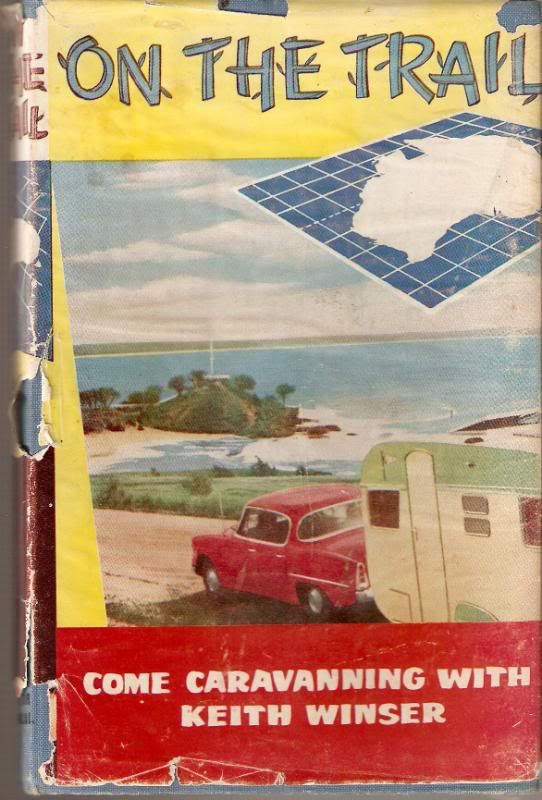 "Plans for Australian Caravans" (no date, price 7/6)
Another (again no date, Enlarged 4th edition, price 9/6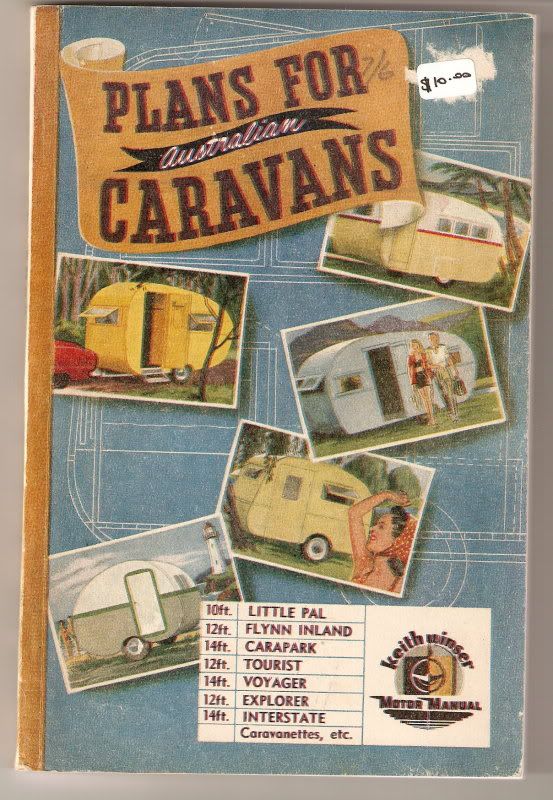 "Gregory's Australian Guide to Camping and Caravans" no date but 1959/60 at a rough guess.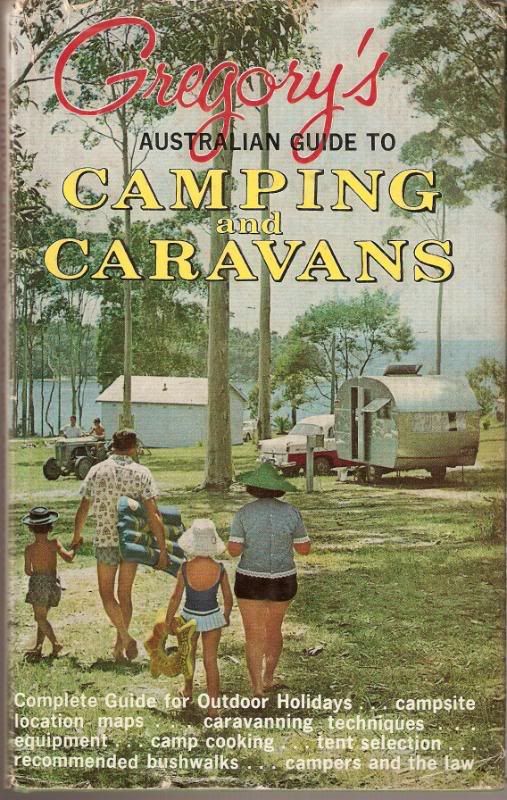 "70 Years-- A History of the RACV Caravan Club---1937-2007.
Assumed publication date 2008/09.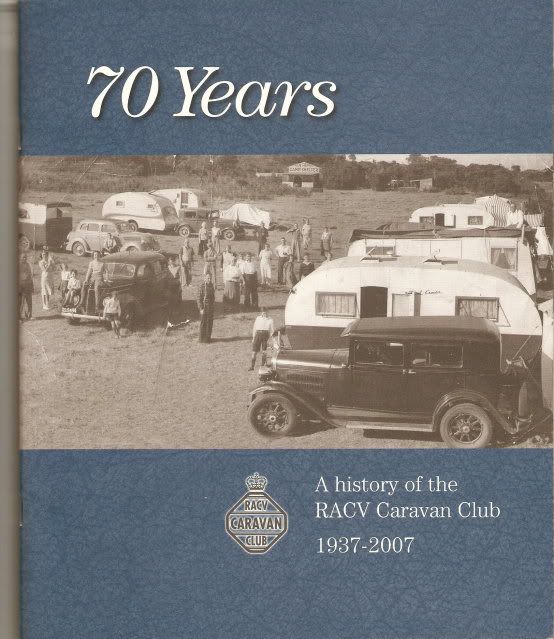 This book, although first published in 1972 ( this is the 1974 4th & revised printing ) contains hints and advice gleaned by the authors who performed on the Australian vaudeville and circus circuits between the 1920s and the 1950s.
It is mentioned by the publishers of the book that "Having always designed and built their own caravans, they have the practical experience and technical knowledge to enable them to detect any fault in construction, design or balance of a unit that may not be apparent to the purchaser"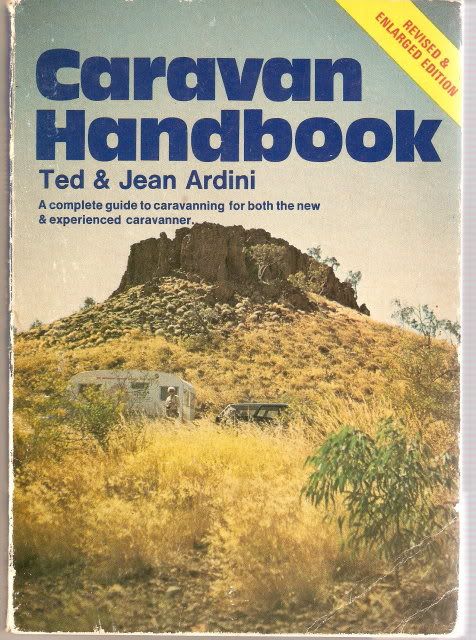 The "Australian Caravan Almanac" 1st. edition published by Keith Winser in 1961.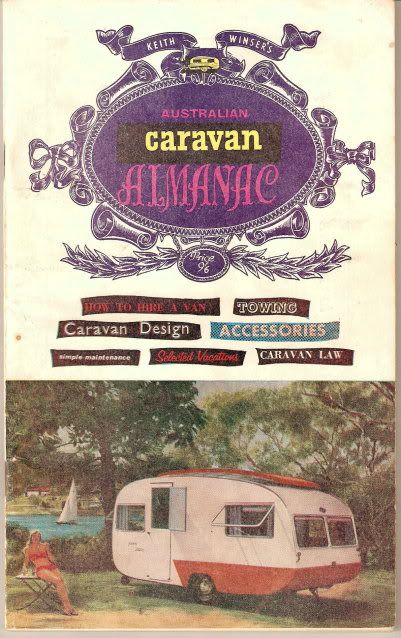 For those who are thinking I'm suffering from caravanitis or....am some sort of nut case...
here's confirmation.



"Square Pegs".. Across Australia by Caravan.
Published in 1959.
Is a novel about an English family who packed
up, lock stock and barrel, and migrated to Australia.
They landed in Perth-- bought a caravan and started
off for N.S.W......... True story.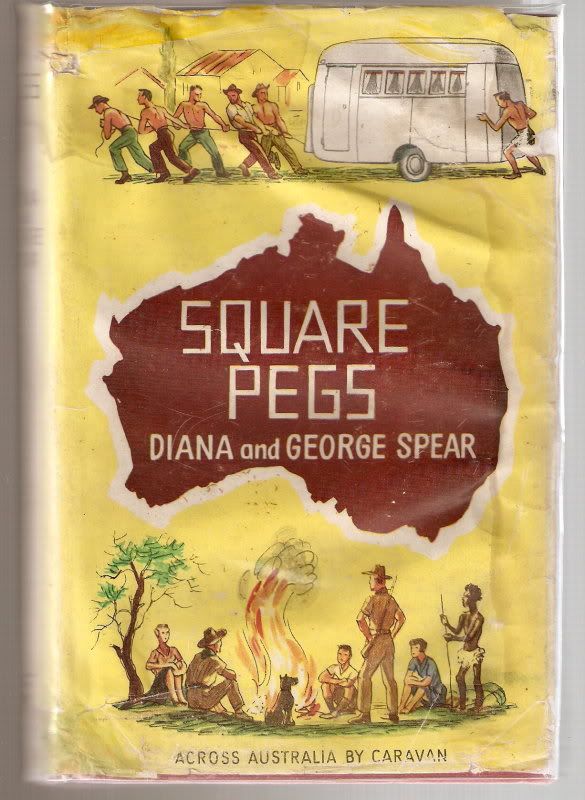 "Caravan Kids" Published in 2006.
A Children's adventure story about an Australian family who
go on holidays in what looks very much like the "Propert"
caravan in the National Museum of Australia.... the book
is still available from them.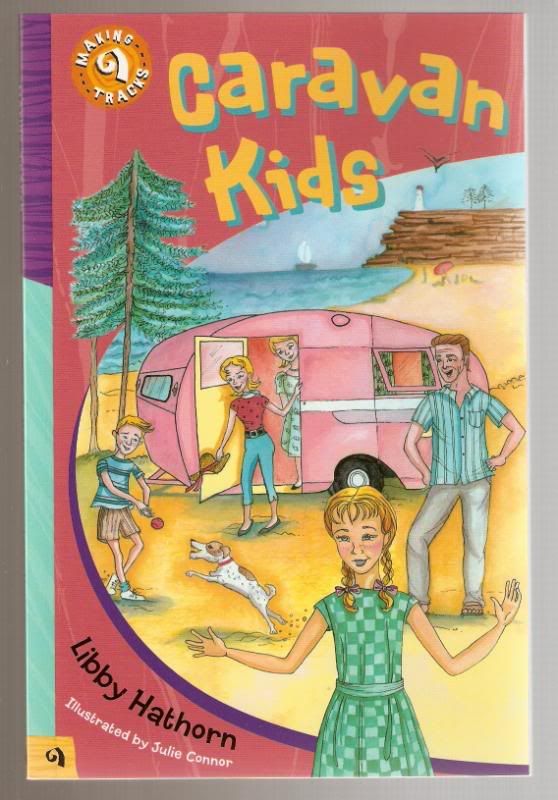 "The Caravan War" Published in 1958... this edition 1968.
A kids adventure book about an English family with two girls
who arrive at their regular camping site to find it occupied by
another family with two boys......... WAR!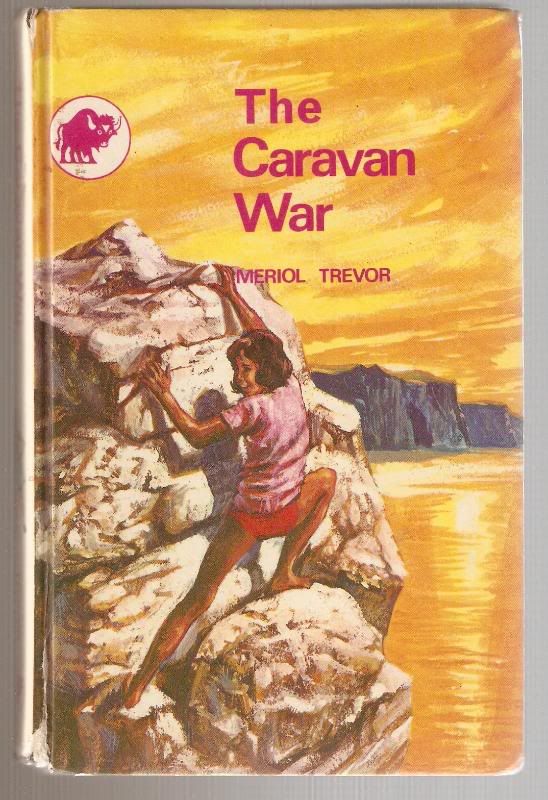 "Caravan" Published in 1925----- A collection (Caravan ? ) of short stories by John Galsworthy that has
absolutly nothing to do with caravans ..... but it does have "Caravan" on the cover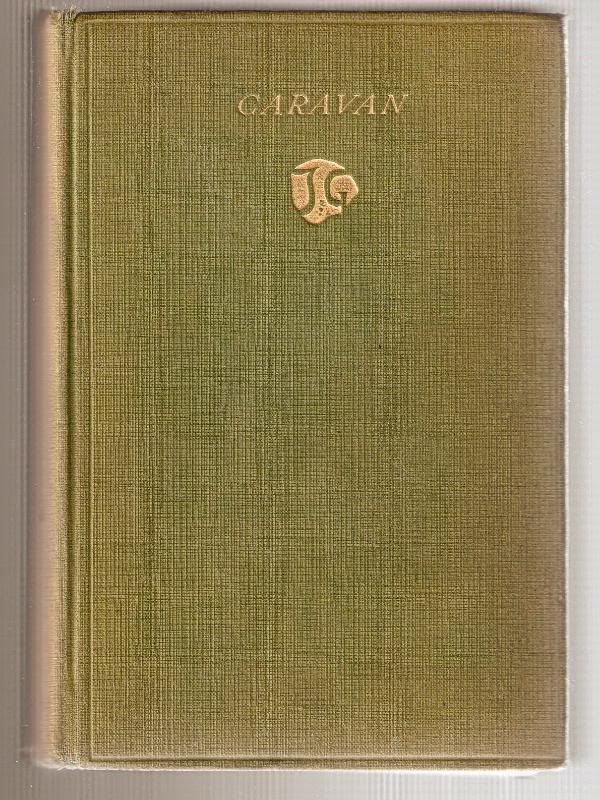 "The Royal Caravan" Published in 1963.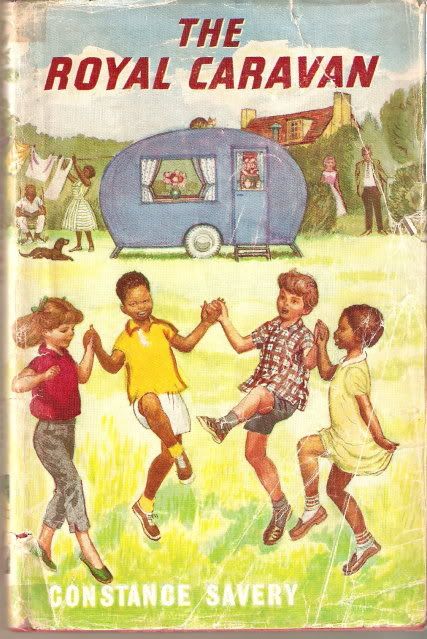 Enid Blyton's "Five go of in a Caravan"...I have the 1953 ed. without a dust cover..... this is the 1951 cover.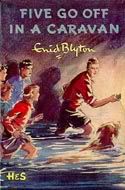 Just one of the books from the "Milly-Molly-Mandy Series", you all remember them don't you ?... first introduced in 1928


This book is one of three about "The Caravan" written by Lucy W. Bellhouse first published in 1948... this is a reprint dated 1949.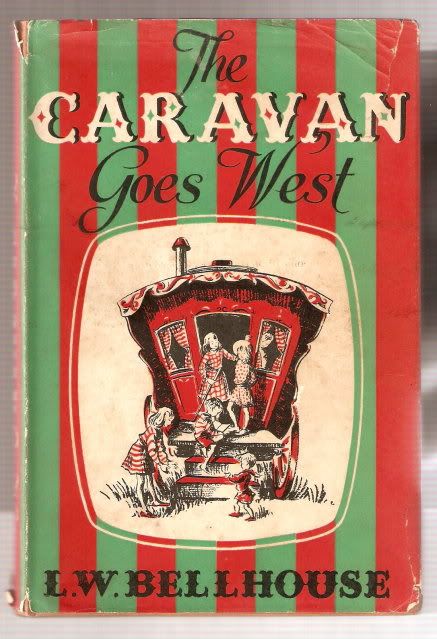 "Kiki's Caravan"

Published by "ABC Books" in 2006.
A book for primary school age children.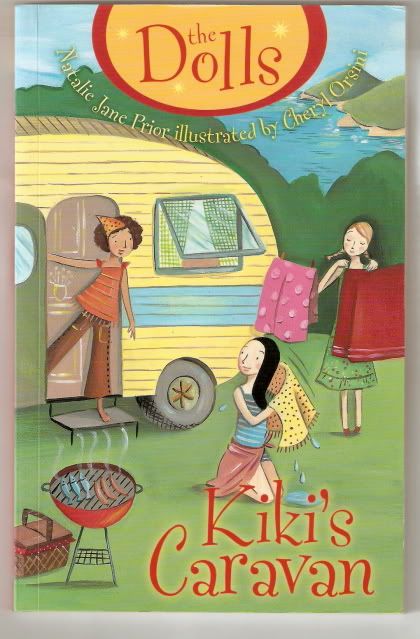 ' The Christmas caravan ' By Jennifer Beck ~ Robyn Belton
First published in 2002 by Scholastic , this ed. by them 2015.
Not a great book because it made me sad........ but in the end it made me happy 😁
Around $15 if you can find a copy.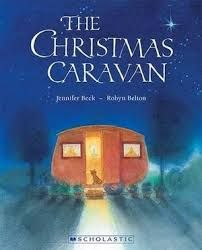 Cobber.
Cobber.