Post by Don Ricardo on Sept 23, 2018 18:08:23 GMT 10
PASADENA
Manufacturer and place of manufacture unknown (but possibly Victoria)
---
Photos of a Pasadena caravan kindly provided by its owner,
Chloe McC
. The van is currently for sale on Gumtree.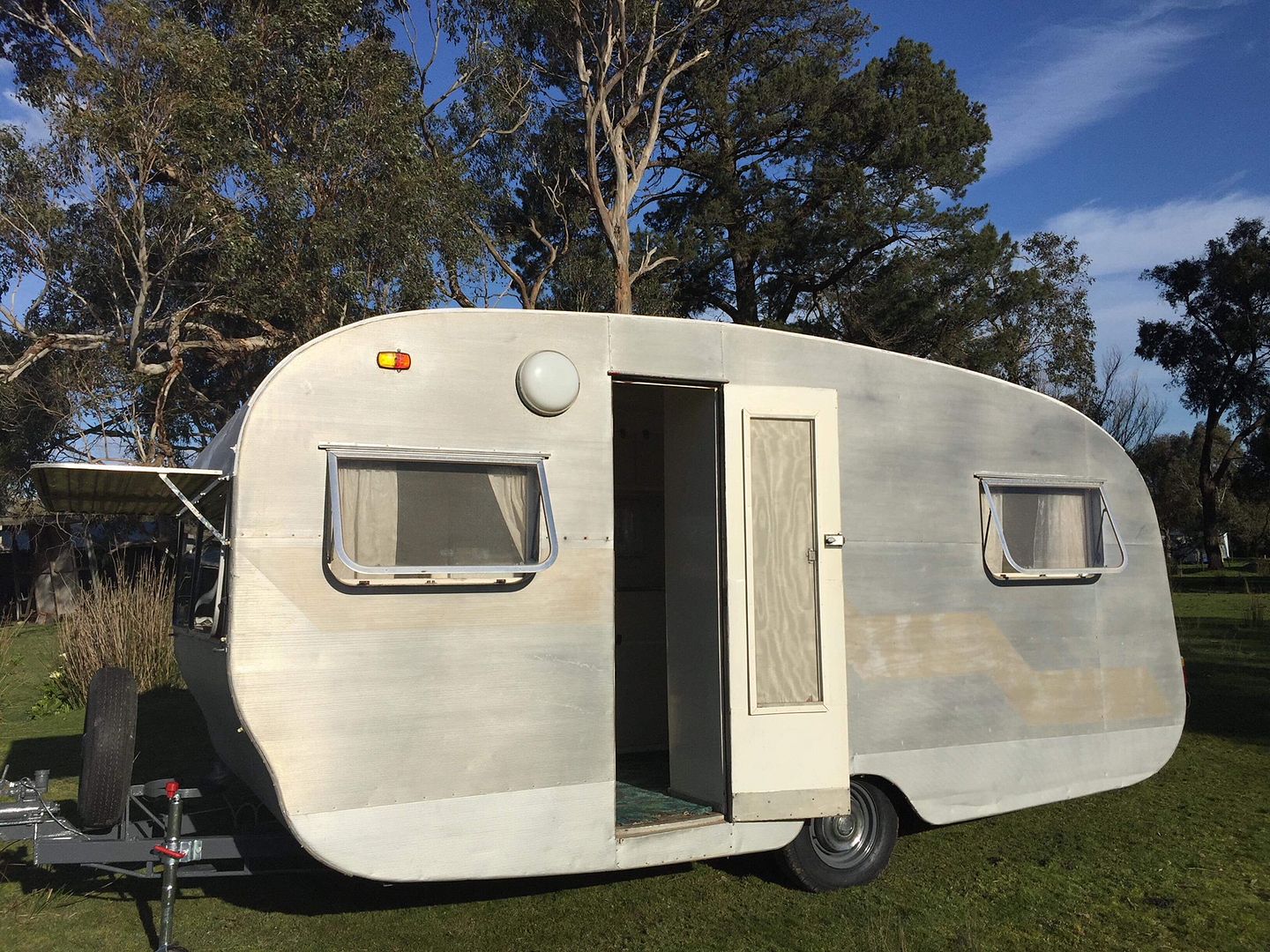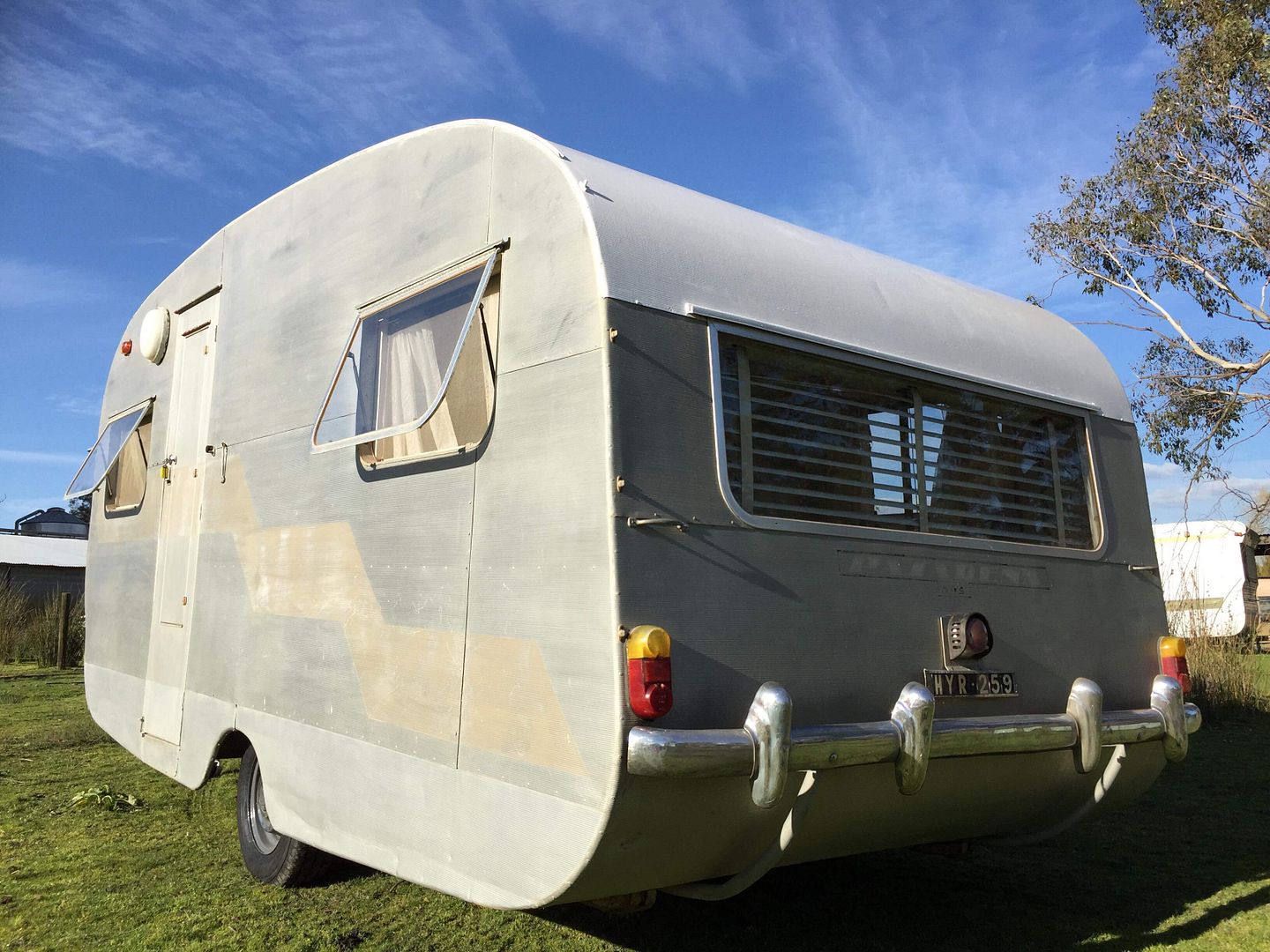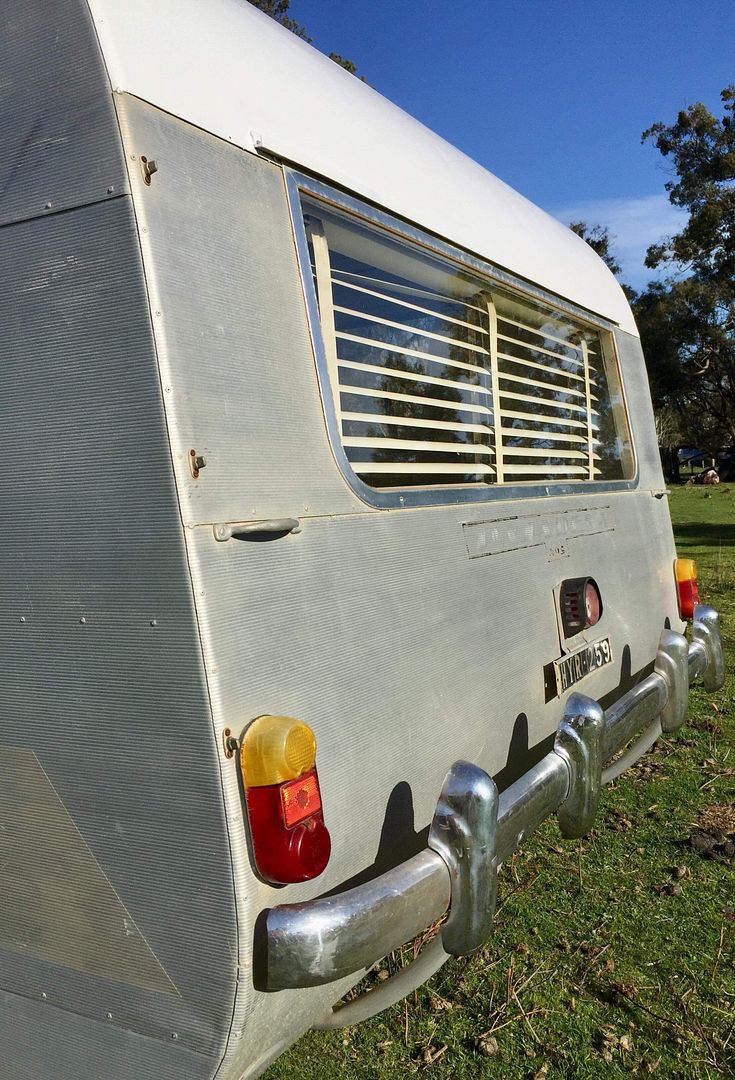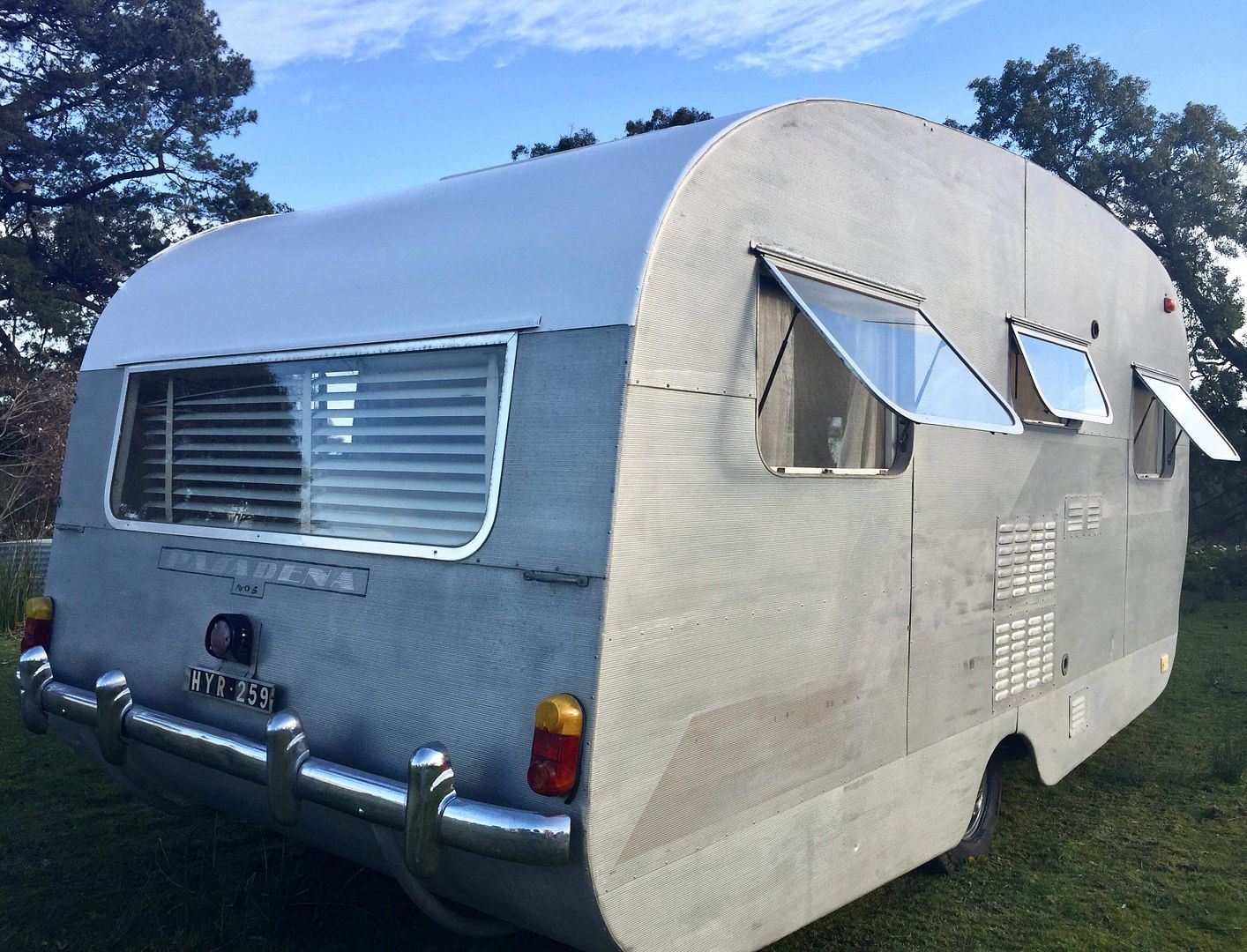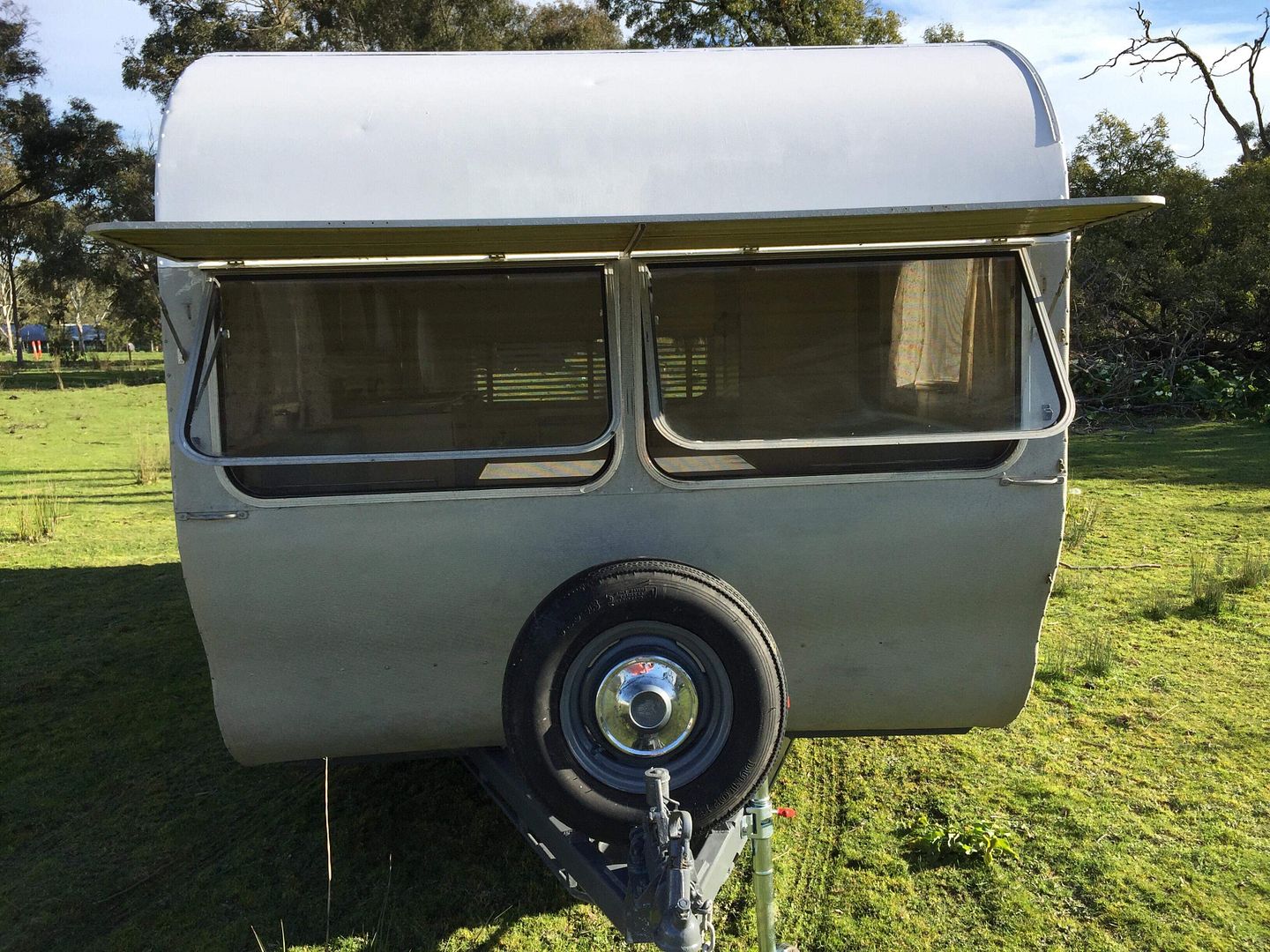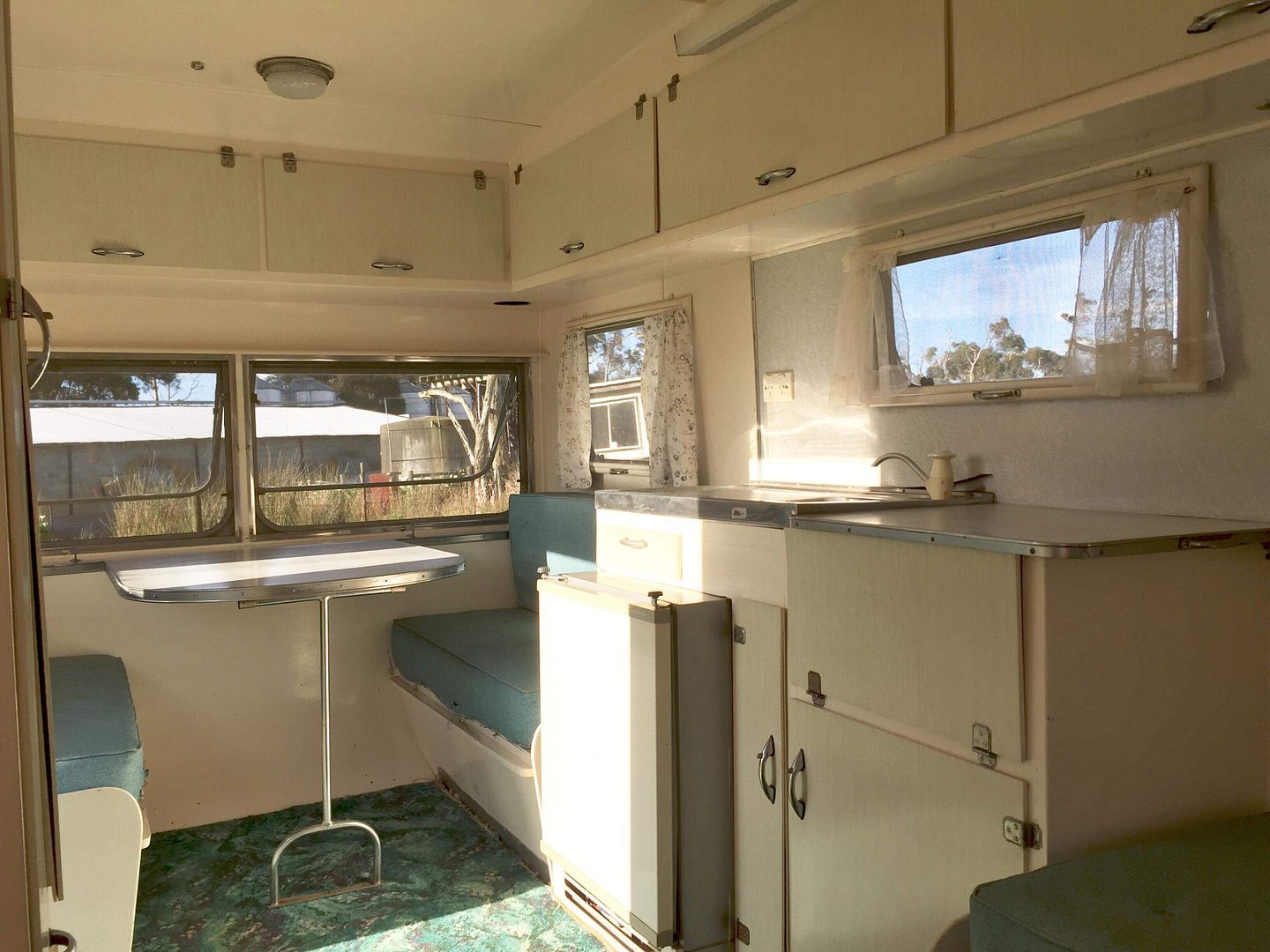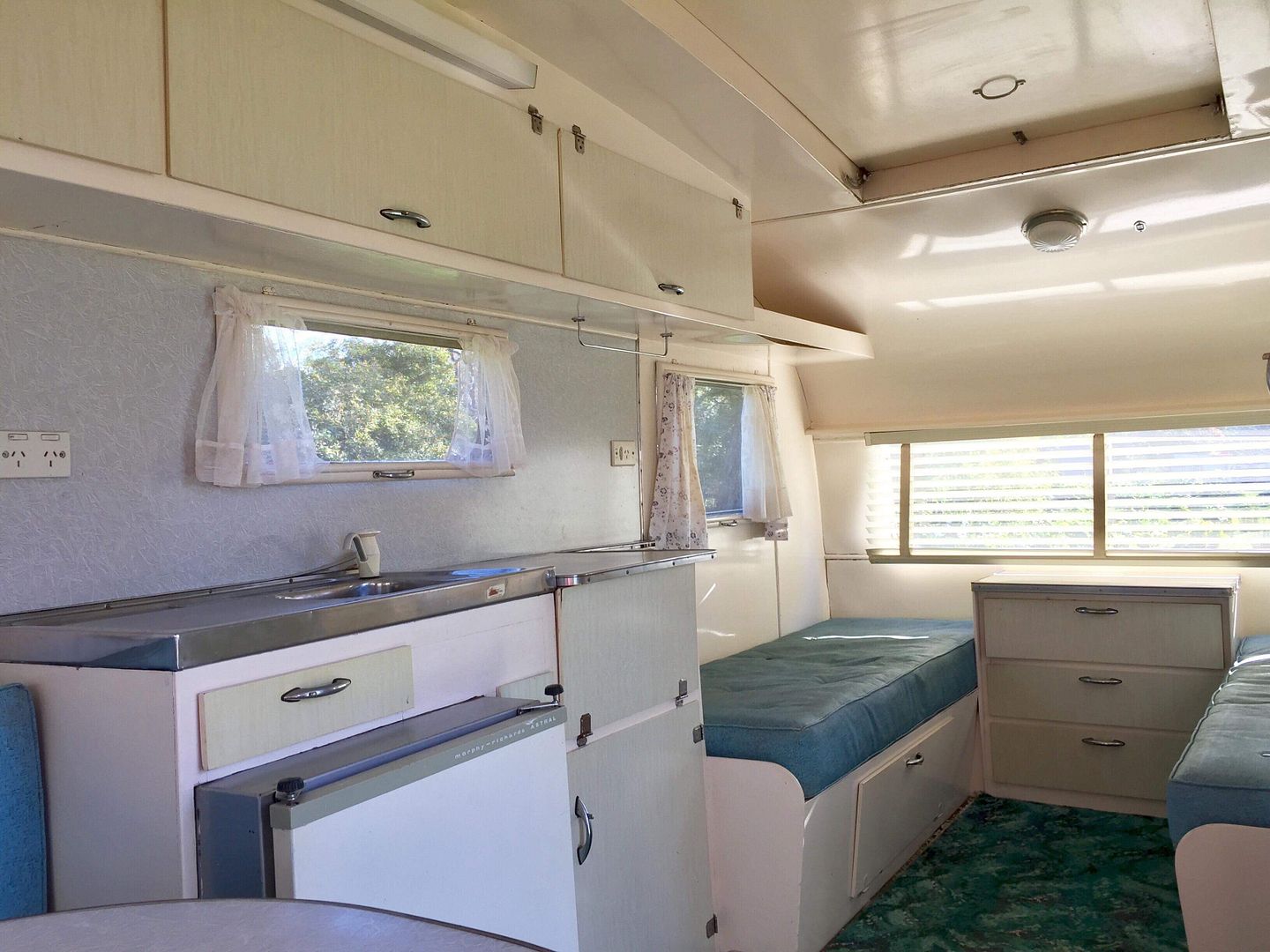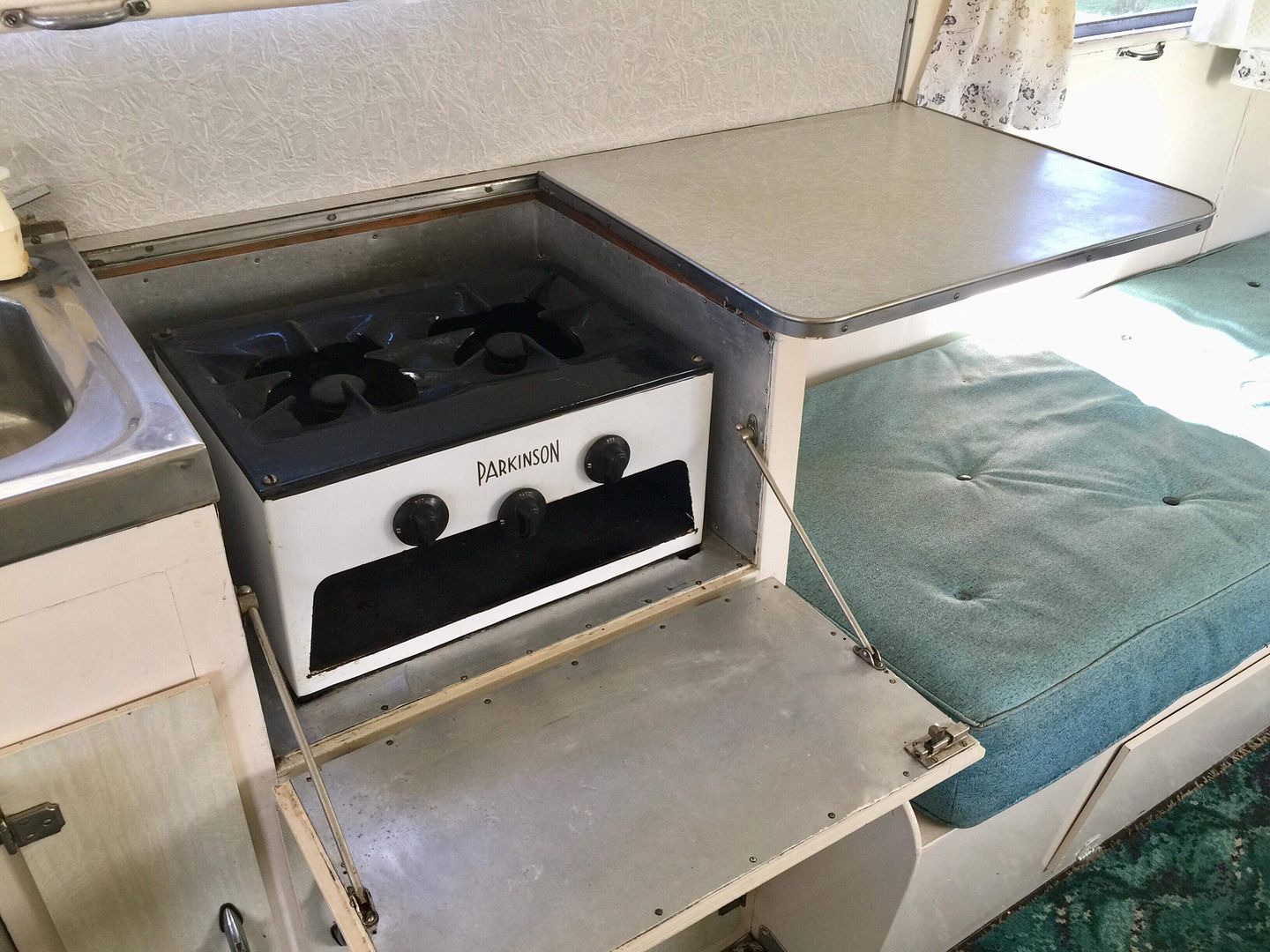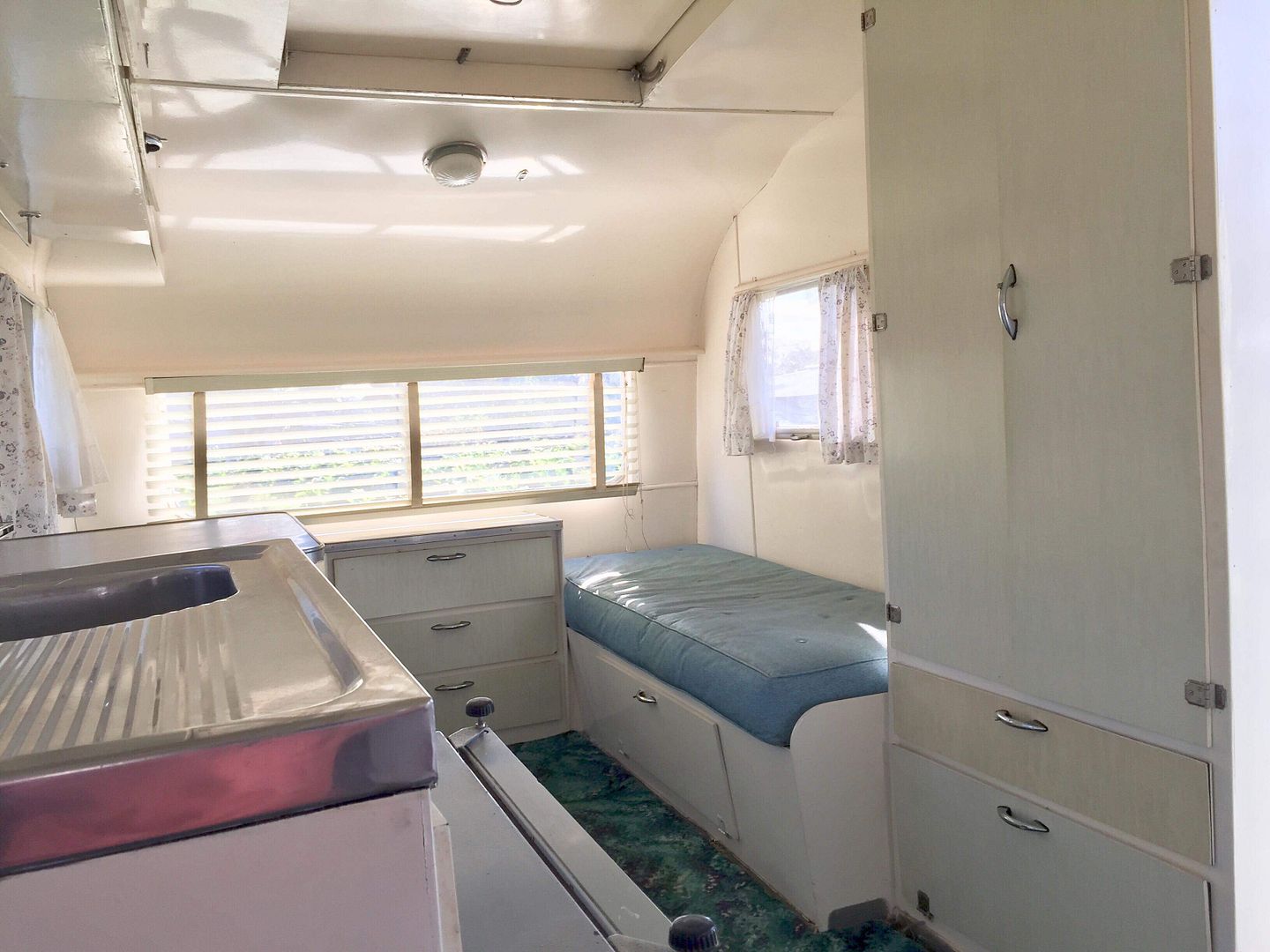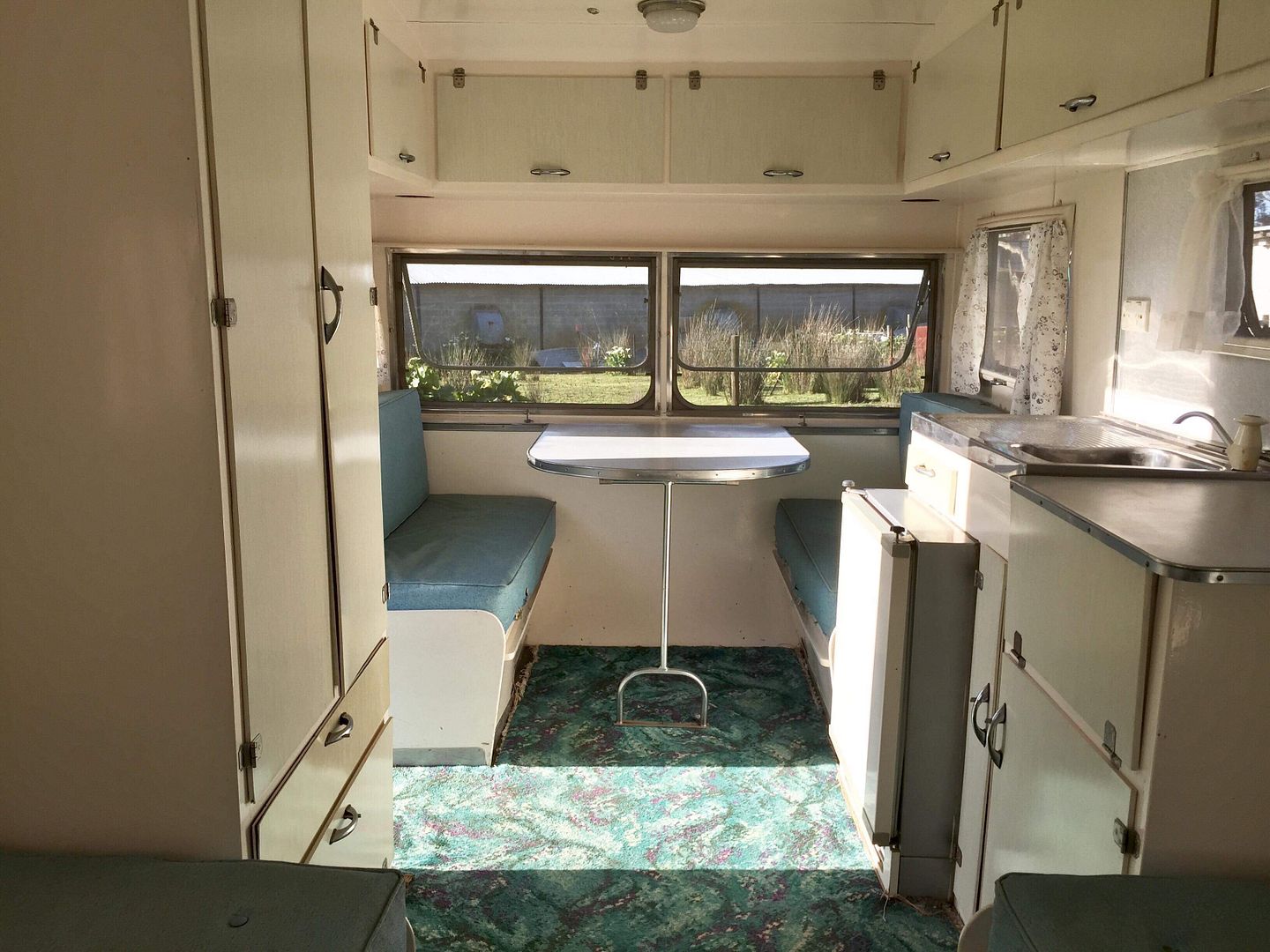 Lino tiles under the carpet: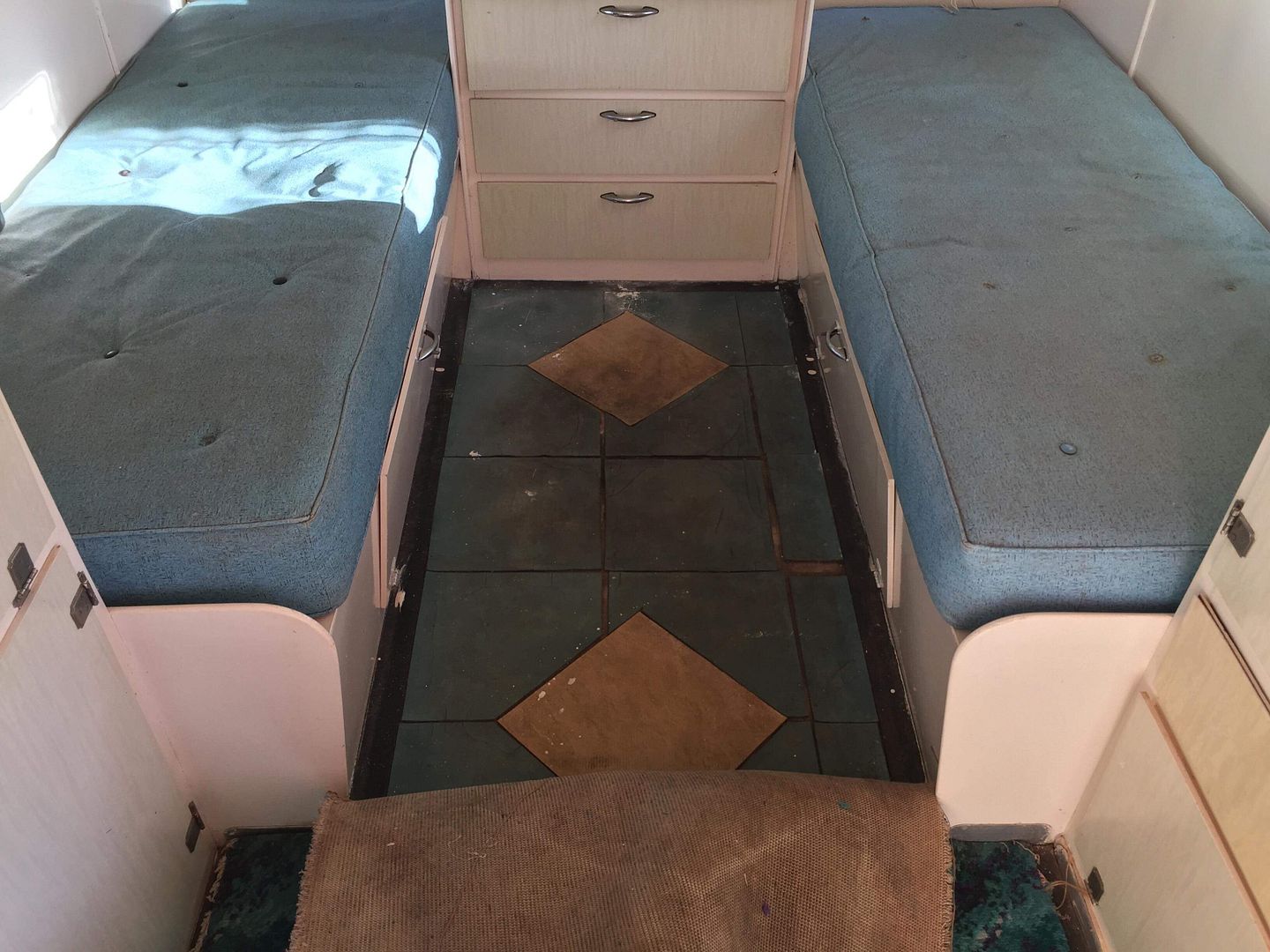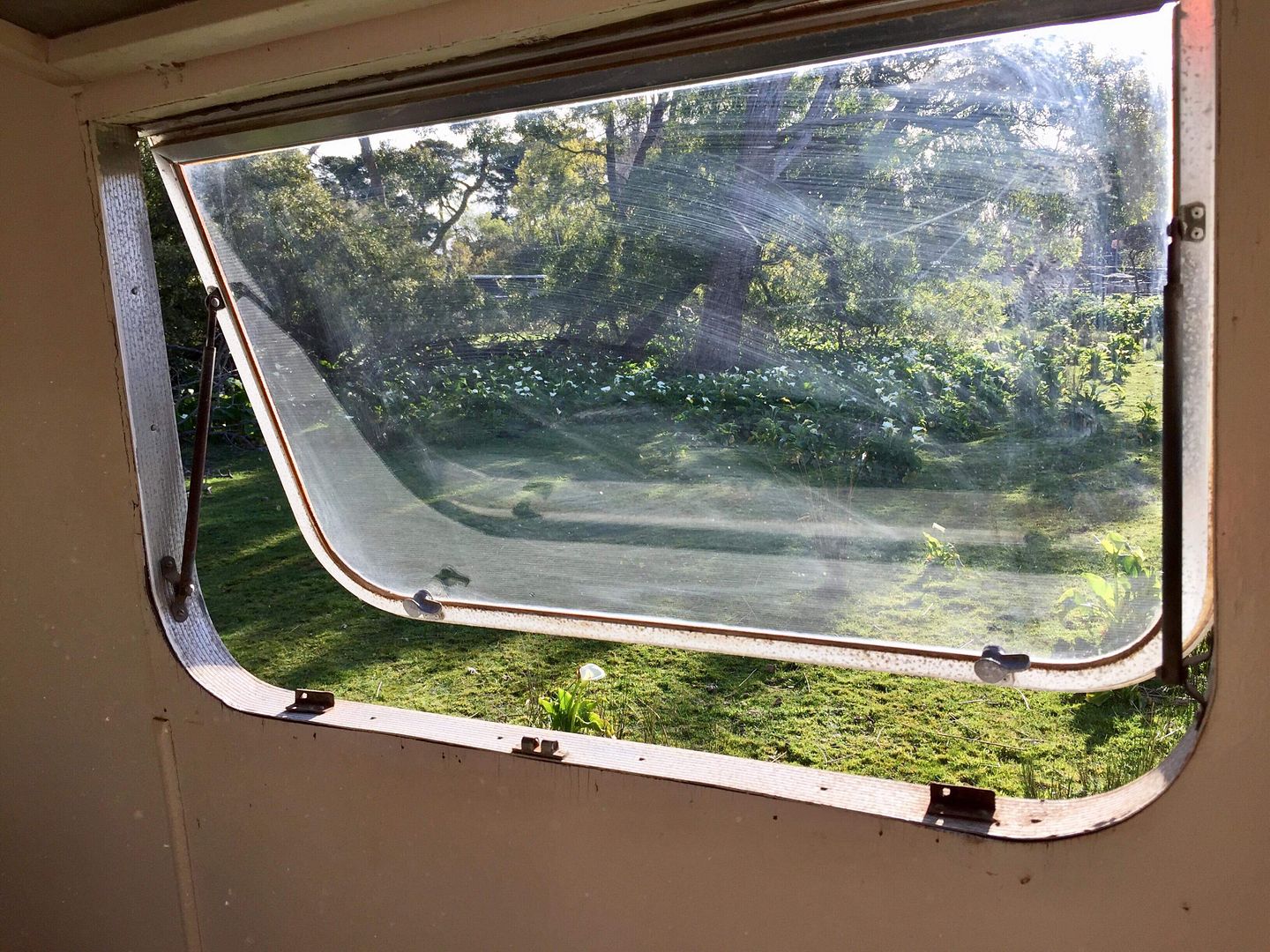 The brandname or name 'Pasadena' is etched into the aluminium on the rear panel, together with 'No 5':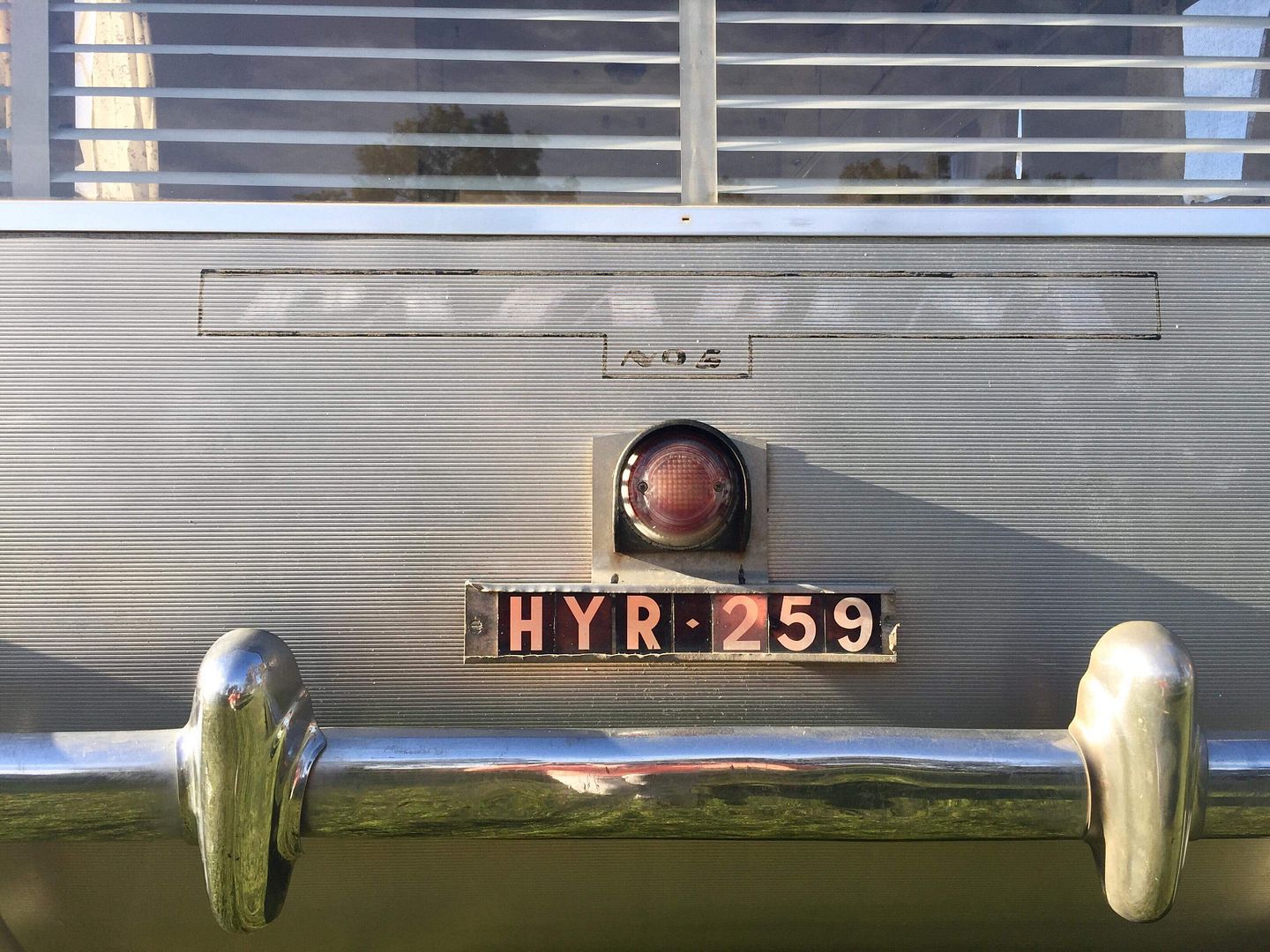 'No 5' suggests that this Pasadena is not a 'one-off', and that there are or were at least four others out there built by either a smalltime backyard manufacturer, or a home builder. The use of multiple panels of aluminium cladding on the sides, although neatly done, suggests a small manufacturer or home builder. The registration number on the number plate holder of the van is a Victorian number from around 1963/64. That doesn't tell us anything about the age of the van, because the age of a tow car doesn't have any relationship to the age of the van, but given that in the vintage era caravans tended to be bought and used in the state they were built, the rego number does suggest that the Pasadena is fairly likely to have been built in Victoria.
The van is an interesting one with a number of unusual features, such as the scalloped front panel,the bumper bar, and a relatively large roof hatch. And from the photos it looks to be in really good condition.
I have discussed the possible build date of the caravan with Chloe. My guess is that it was built sometime between 1963 and 1965. The shape of the van is typical of the period from the mid-50's through to the mid-60's, but with a couple of early to mid-60's flourishes, such as the scalloped front, and the relatively large, full width front windows. The coloured flash on the side strikes me as being typical of Mid Century Modern style, which was often reflected in the design of caravans in the first half of the 60's. In addition the finely ridged aluminium cladding post-dates the flat or diamond-embossed aluminium panelling used on caravans from the late 50's until the first few years of the 60's, but pre-dates the bolder, higher profile, multi-strand cladding introduced by manufacturers such as Viscount from 1964. That's the basis for the build date I've suggested anyway. What do others think?
Has anyone else seen a Pasadena caravan in their travels?
Don Ricardo