Post by Don Ricardo on Nov 22, 2017 15:45:09 GMT 10
TOURMASTER CARAVANS
Built by Alfred (Alf) Metcalfe
Wallsend, NSW
---
Photos of a caravan built by A Metcalfe and sold on Ebay by Reddo in October 2017: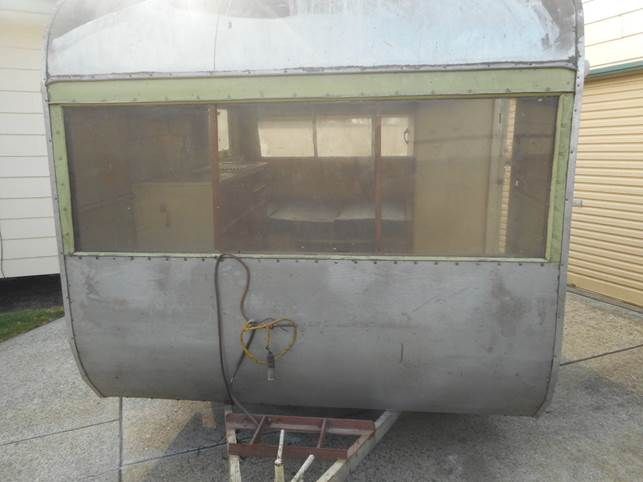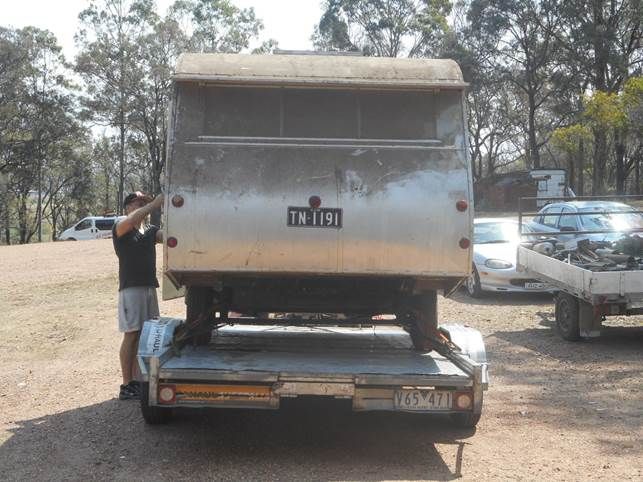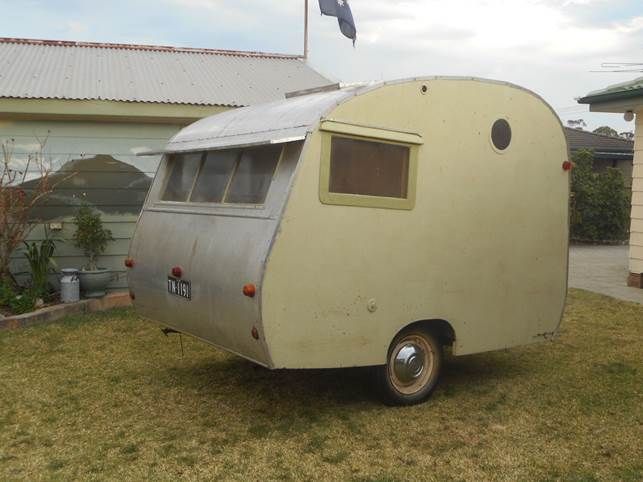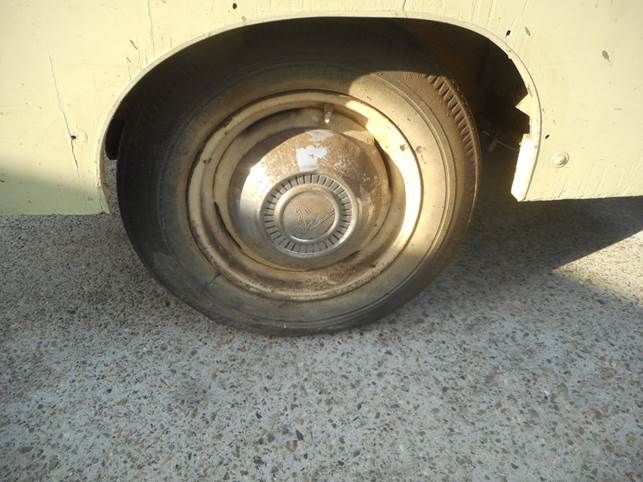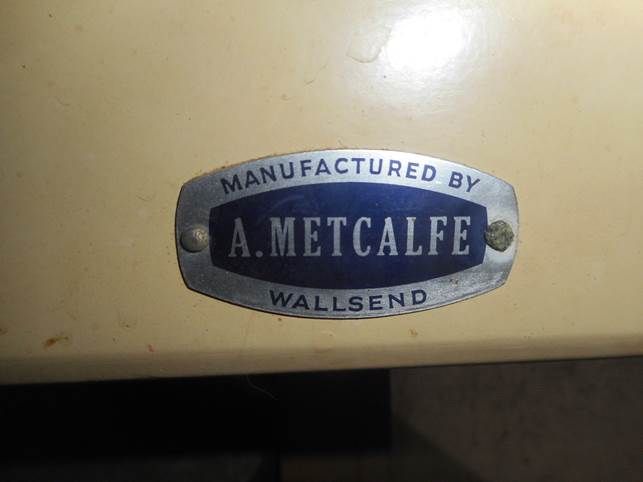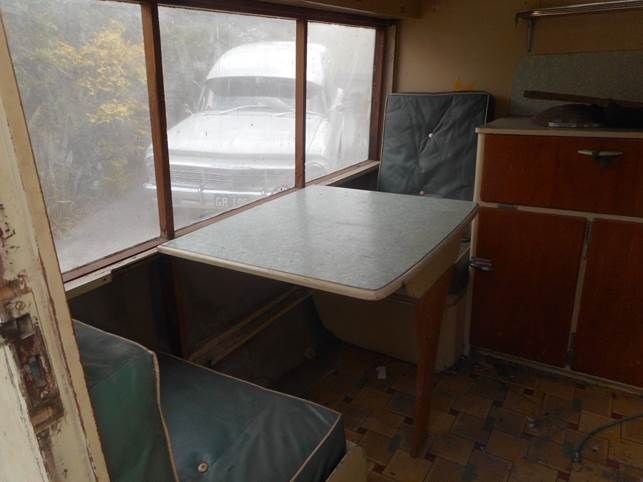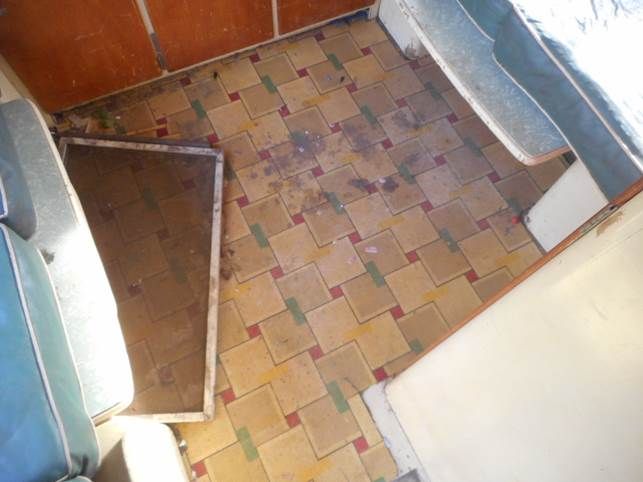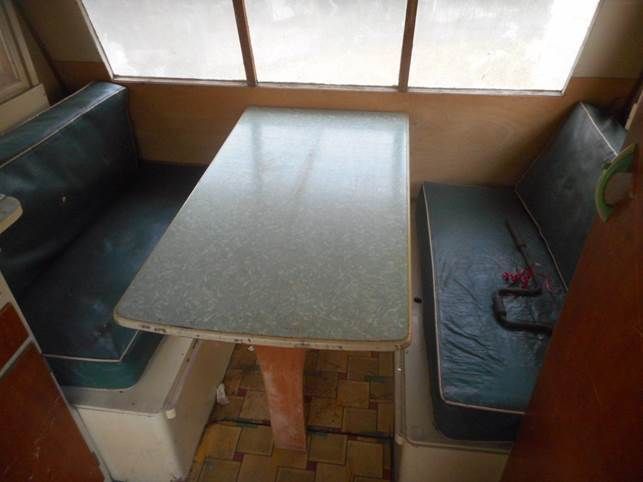 Note the flywire screens which slide up and down out of the wall cavities: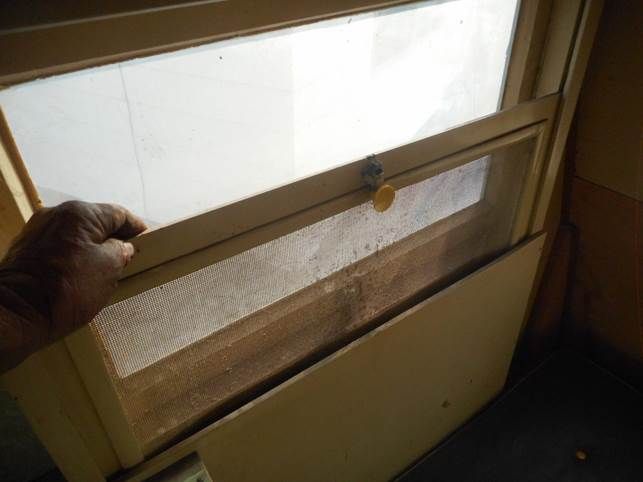 We don't have any other records on the forum of caravans built by 'A Metcalfe', but the professional looking nameplate on the van suggests that he (I am presuming a 'he' given when it looks like a 50's build) may have built, or intended to build, more than one. Or perhaps he also manufactured some other product requiring the nameplate? Wallsend is close to Newcastle. The van has a touch of the look of a Supalite about it. Interestingly, there is a Metcalfe Street in Wallsend.
---
Extract from Reddo's Ebay sale notes bout the caravan:
Measurements are...
9ft 7" Long
6ft 6" wide
Approx 7ft 6" high from ground to top of hatch
Bondwood and aluminium construction
Approx 450Kg

Has 15" FJ Holden wheels on drum braked axle...Brakes are mechanically operated by what is known as a Newcastle safety hitch coupling with 1 7/8 " towball size...

Original owner has used 1" x 1" aluminium angle on wall to roof edges .. however, has been cut in v sections to form radius...

Photos show it in as found condition with 47 years of accumulated dust ...and is much tidier now after a clean up.
Has all the original features of a 1950s van..
* Ice chest with galvanised iron ice tub,
* 3 burner enamel gas stove that appears to be as new / unused.
* Green plastic sink with brass hand pump.
* 2 seater dinette at front that folds down to make a single bed
* 4 seater dinette table at rear that folds down to make a double bed.
* All original cushions...
* Has a porthole in right side wall.
* Has fly screens on timber windows that slide up out of wall cavity.
* Timber windows are in very good condition...
* All cupboard doors are stained timber in good condition..
* Original yellow pattern lino floor
* Green laminex table tops in good condition

Door was originally a 2 piece barn door style set up but has been modified so as to operate as a normal door...

Large front window allows good light into the van. Rear is 3 separate sections of glass
Roof / front and rear is clad in aluminium...
Has small awning over rear window

Van had been stored in large farm shed by previous owner since 1970 so has escaped the ravages of time and weather and has survived quite well for its age.


Don Ricardo