Post by Don Ricardo on Nov 7, 2016 10:12:49 GMT 10
SWANSON CARAVANS
Manufactured and/or sold by Swanson's Caravans
66 Beaconsfield Street, Auburn NSW, and later
Mulgoa Road, Bonny Rigg, Cabramatta NSW, and later
259 and/or 259a Victoria Road, Rydalmere NSW
---
On 13 March 2009,
Franklin1
here
provided a list of caravan manufacturers that were operating in the Sydney area between 1955 and 1958. One of these was Swanson's Caravans. No further details came to light about Swanson's Caravans until 5 August 2016 when
Fo00se
posted photos on the DHL 'Caravans Yet to be Identified' thread of a Swanson caravan that he had acquired: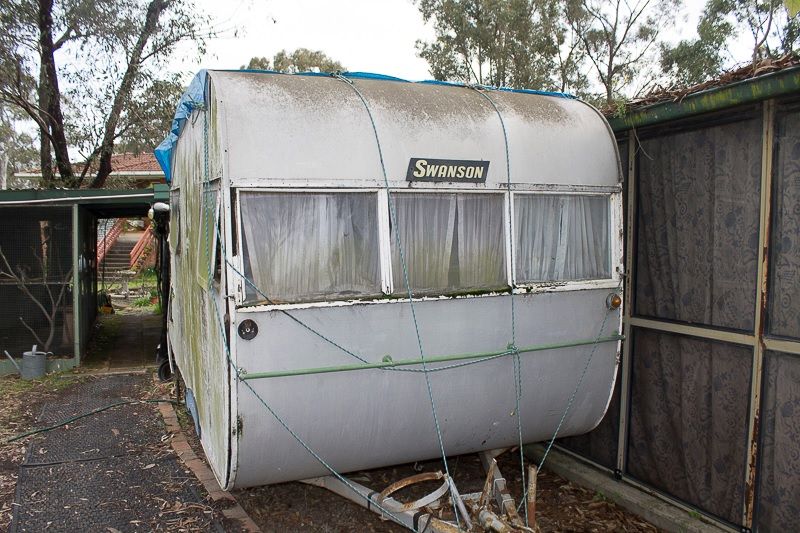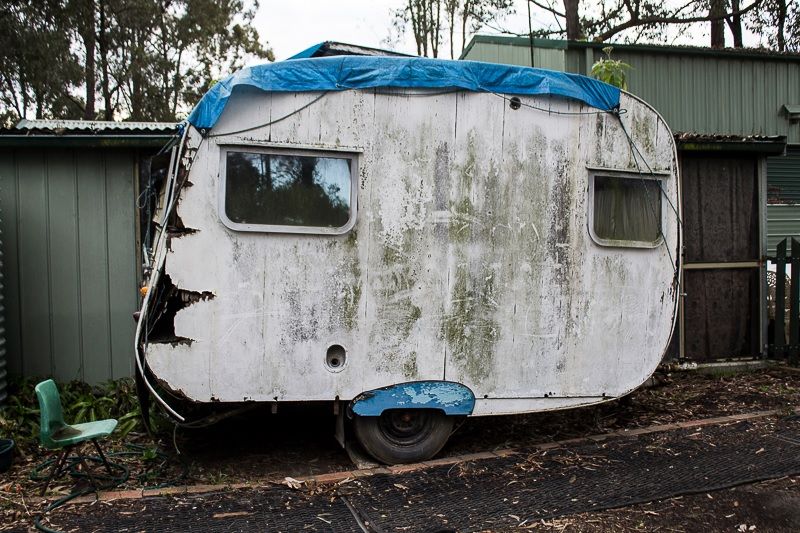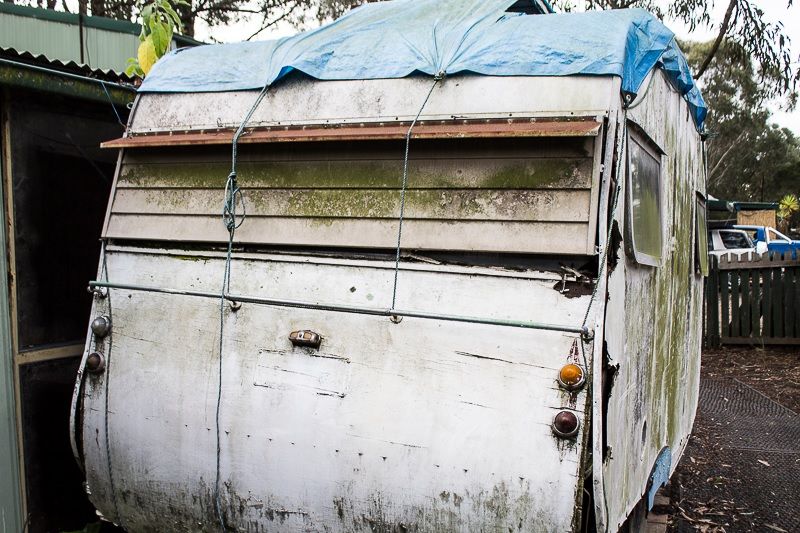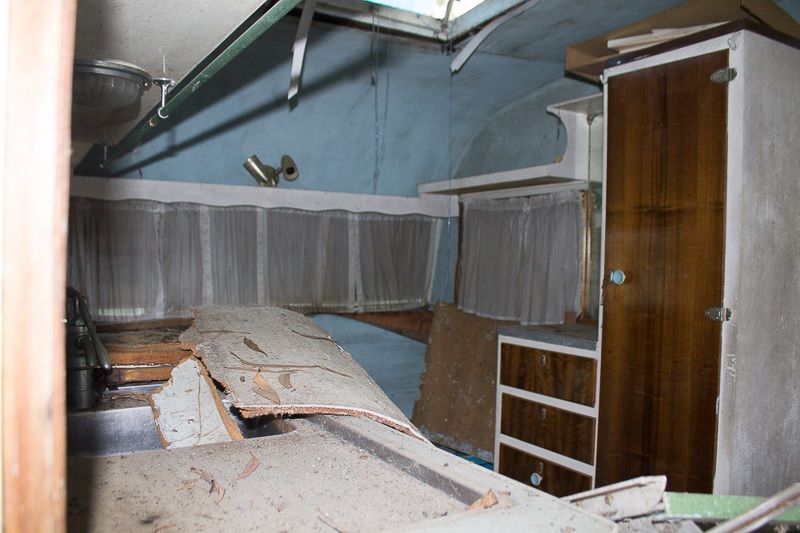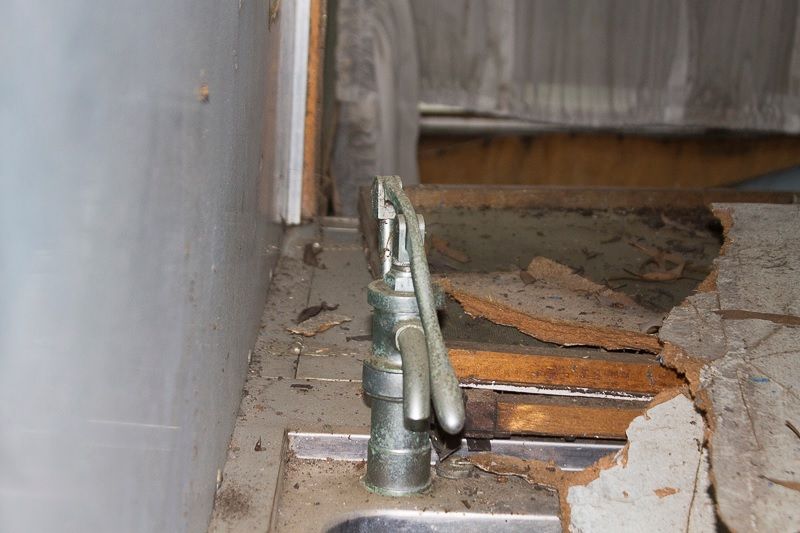 Fo00se later advised that the caravan carried the serial number S277.
At the time Fo00se posted his photos, comment was made by
Hughdeani
that the caravan had a similar appearance to some Supalite caravans.
A search of the newspapers via
www.newspapers.com
reveals that Swanson's Caravans first began advertising their vans in the
Sydney Morning Herald (SMH)
on 21 April 1956 with this advert:

(Source:
SMH
, Saturday, 21 April 1956, page 29)
The advert only tells us that they Swanson's sold 'quality vans and shells', the former presumably being fully completed caravans. At this time Swanson's was located in the Sydney suburb of Auburn.
The following advert was placed around one month later:
(Source:
SMH
, Saturday, 26 May 1956, page 31)
This advert tells us that Swanson's caravans were built by '1st-class tradesmen', ranged in size from 2 to 3 to 4-berth vans, and that Swanson's also carried out repair work. It also tells us that barely a month after the first advert, Swanson's was now located in Cabramatta, 21 kms away from Auburn.
In November 1956, Swanson's advert indicated that they were getting into the swing of the 1956 Melbourne Olympics, offering a de luxe hire fleet of caravans for the Olympic Games for 9 guineas - but we don't know how long the hire period was for that amount of money.: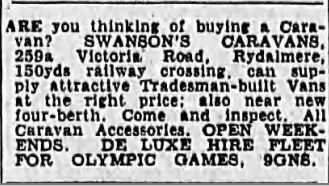 (Source:
SMH
, Saturday, 17 November 1956, page 32)
And note that Swanson's was now located at 259a Victoria Road, Rydalmere, back close to the Auburn address.
While the Swanson's adverts up until this point stated that the caravans were 'Tradesman-built' and 'master built' by 'first class trademen', they don't say that the vans were actually built by Swanson's themselves. It could have been that they were built by someone else - say Supalite - and then marketed with 'Swanson' branding. However, the following advert from February 1958 gives a pretty clear indication that Swanson's was in the caravan building business, not just marketing:

(Source:
SMH
, Saturday, 1 February 1958, page 36)
Prospective buyers were invited to visit 259 (not 259a) Victoria Road, Rydalmere, to see the vans being built.
Adverts for Swanson's caravans continued to be published in the
SMH
through 1957 and 1958. The following example is typical of their adverts, and tells us that their 3 and 4-berth caravans weighted 8.5 cwt, and were therefore reasonably light:

(Source:
SMH
, Saturday, 2 August 1958, page 36)
The last Swanson's advert for caravans, as such, in the SMH that I have been able to find was published in March 1959, offering 3-berth vans for sale or hire.

(Source:
SMH
, Saturday, 7 March 1959, page 41)
However, it seems as if Swanson's were still building caravans - or perhaps just repairing them - into 1960, because in August of that year they were advertising for a boy to learn the art of caravan building:

(Source:
SMH
, Wednesday, 3 August 1960, page 36)
After that the Swanson's trail goes cold. There are quite a few adverts for Swanson caravans in the 60's and into the 70's, but they are all for second hand Swanson vans for sale. We don't know how many caravans Swanson's built, but the fact that they were still being advertised as Swanson vans into the 70's suggests that they may have been a quite well recognised brand. The serial number of 'S277' on Fo00se's van suggests that there were at least 277 built, but Fo00se's is the first Swanson we have seen on the forum, indicating that they are now quite a rare beast. So hopefully that's an encouragement to Fo00se to restore his for the sake of Australian caravan history!



Don Ricardo