Post by Don Ricardo on Apr 6, 2015 23:33:08 GMT 10
FREEWAY UTILITY & PICK-UP CAMPERS
Manufactured by and/or for Bruce Binns
Freeway Camper Company
142 George Street, Hornsby, NSW
---
Found this photo on Facebook.
Are Freeways "Classic" or "Vintage" as there is nothing in DHL - Down History Lane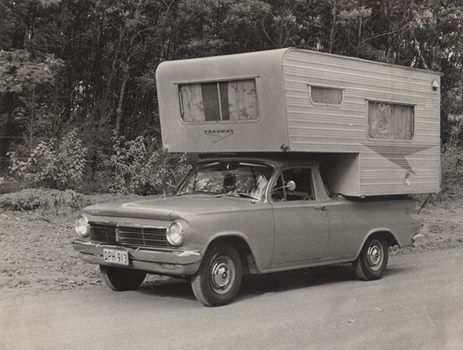 And the answer to
Aquamum's
question is...definitely Vintage!



The following information about some Freeway Pick-Up and Utility Camper stablemates was published in the 1969 Winser caravan manual: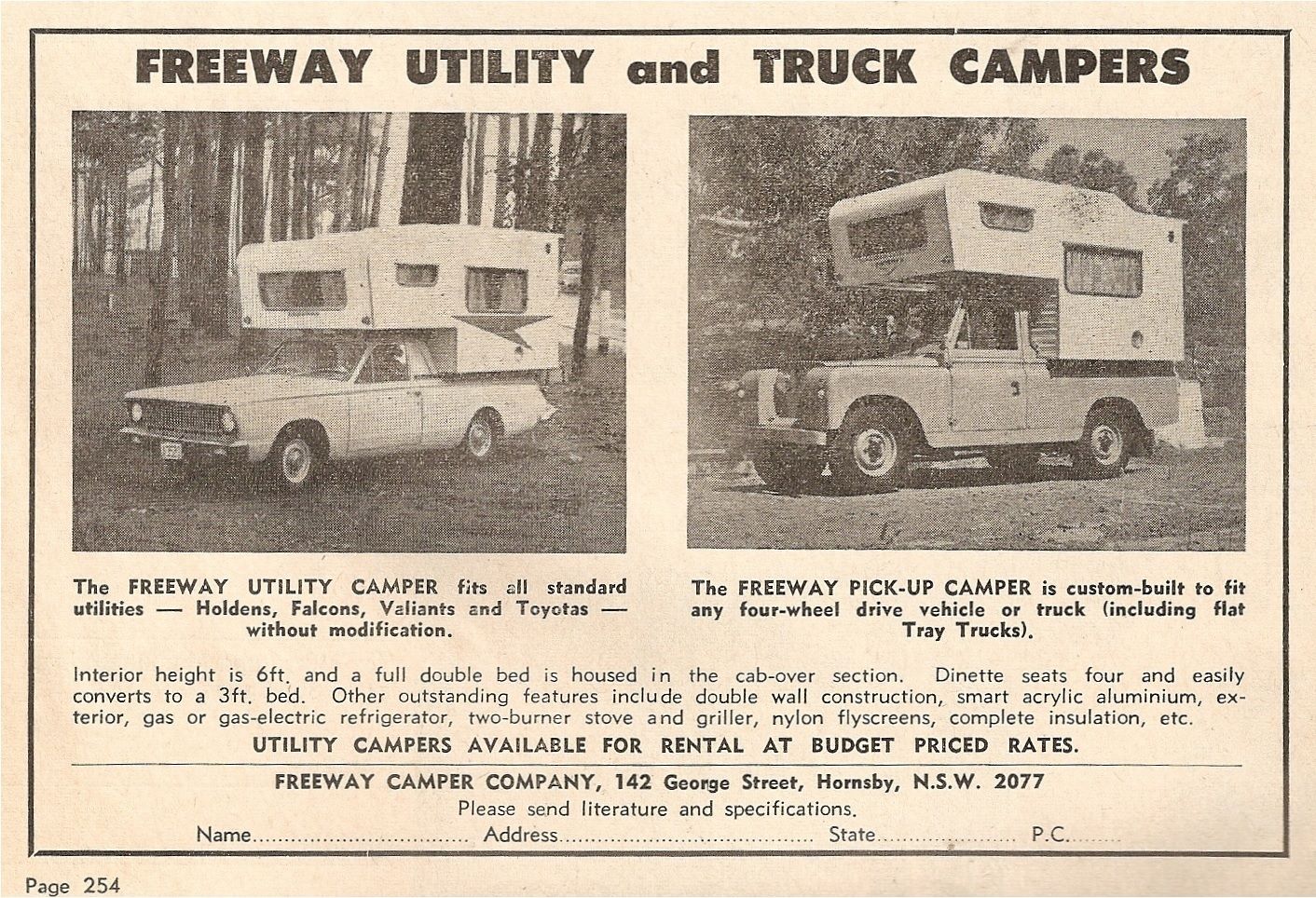 (Source: K Winser,
Caravan Manual & Tourist Park Guide
, 21st edition, 1969, p 254)
In a discussion about Freeway campers on 2 April 2015,
Hughdeani
informed us that Freeway:
"...was the forerunner to the Australian Winnebago group which has now become Avida!
Bruce Binns started with this model in the sixties,and went on to A,B,and C class motorhomes that we call Winnebagos today."
Hughdeani's comment is confirmed by the
Avida
website which tells us that Bruce Binns' first camping vehicle was an aluminium sided, slide-on unit built in 1965 and designed for his 1964 EH Holden utility, seen in the photo below. The first unit was built in Bruce's parents' garage at their home in North West Sydney: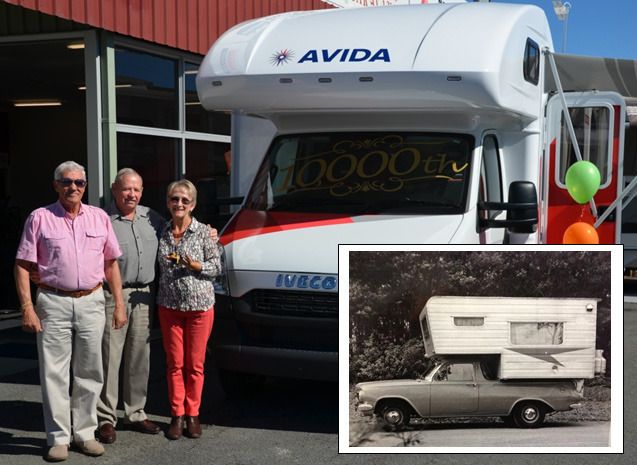 (Source:
www.avidarv.com.au/news-videos/news/282-motorhomes-milestone-for-avida
6 April 2015)
Bruce is now the managing director of Avida and is the person standing in the middle in the above photo, presenting the keys to the 10,000th motorhome manufactured by Avida (and Australian Winnebago??).
According to the Avida website, the Freeway Camper Company was set up by Bruce and his wife Ruth as an adjunct to their building/joinery bunsiness in Hornsby where they built 'slide-on' campers on a "build and sell" basis. The company began to produce Australian Winnebago branded motorhomes in 1978, and presumably the company name was changed from Freeway around about that time.
The motorhomes began to be branded 'Avida' in 2014 following legal action by the US Winnebago company, which is unrelated to the Australian Winnebagos.
The photo of the Freeway camper on the EH utility posted by Aquamum may be the same one as shown in the photo on the Avida website. This certainly looks to be an earlier model than the Freeway Utility camper shown on the back of the Valiant Wayfarer utility in the extract from the 1969 Winser above.
A notable aspect of the above history, is that Bruce Binns is one of only a couple of the vintage-era (ie pre-1970) caravan manufacturers whose caravan building activities have endured through to the present day, even though the name for his products has changed from Freeway to Winnebago to Avida along the way.
Thanks to
Aquamum
for prompting the discovery of this bit of Australian caravan history, and
Hughdeani
for enabling us to unravel the Freeway mystery.
Don Ricardo