Post by Don Ricardo on Apr 22, 2012 22:10:55 GMT 10
WILSON WHEEL WORKS
Mayne, Brisbane, Queensland
---
On 12 February 2012, Nemesis wrote:
Hi Everyone..
We have had this little ripper for a few years now and it has never let us down.. BUT, Time for it to "Get Out in the World" again, ..
Vintage Caravan 1950.. Located in Townsville, ... Wilson Wheel Works (Bris) DIY Ply Kit. Still registered and used till late 2011 .. (Melb – Bris Return .. Plus weekend trips thru Nth Qld) .. Been sitting under cover since 12/11 ...Needs some TLC but overall a usable van as is...
Later that day Nemesis provided the following additional information:
...Length 11 feet,.(+ A-Frame/Draw bar 2 Foot6 Inch).
Width 6 foot 8 inch
Height 7 Foot 6 inch (+ 4 inch liftable Roof Vent)
Tare unknown as it was under the weight/size to require this for rego...
---
On 14 February 2012, Nemesis made the following photos of the Wilson Wheel Works van available: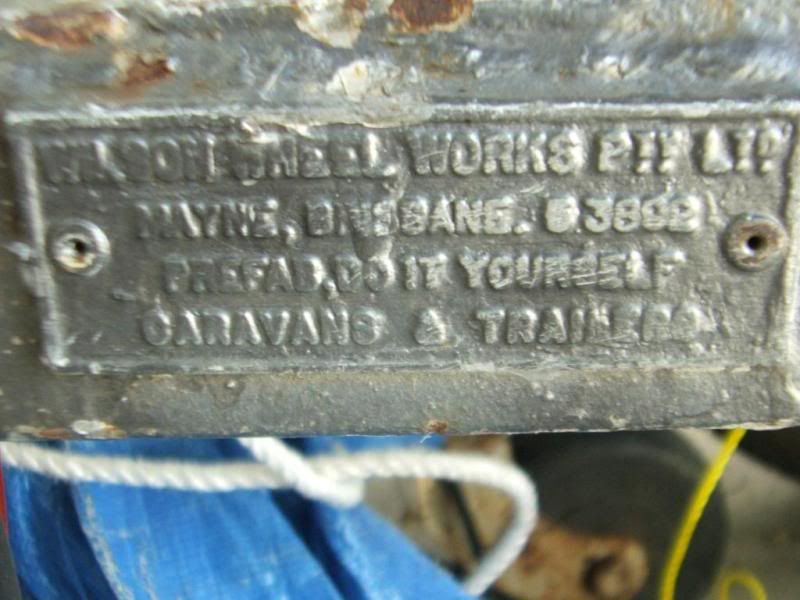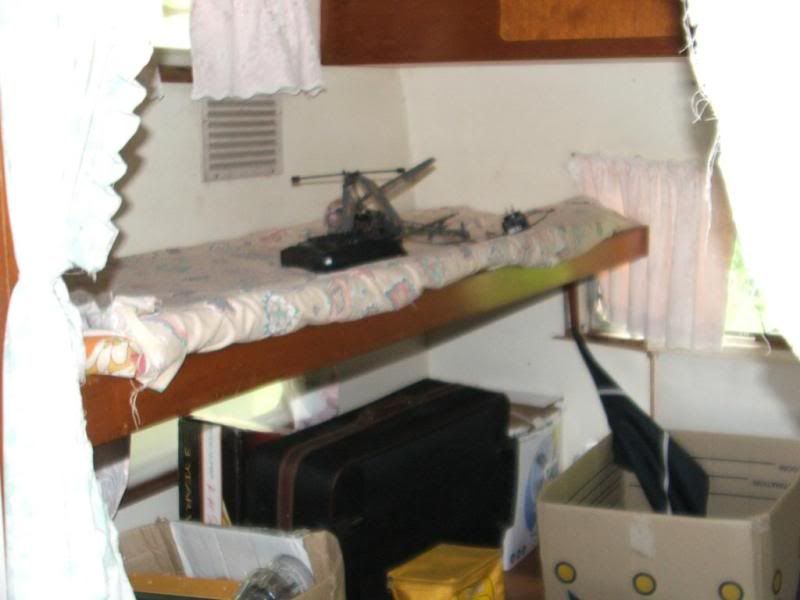 Note that the van appears to have two sets of double bunks on either side of the rear of the van, with two windows on each side to suit this arrangement. Quite an unusual layout for a van of this size and era.
---
After some discussion back and forth between Nemesis and Don Ricardo, Griffin wrote on 17 February 2012:
Hi Don R
The suggestion seems to be that the Wilson Wheel Works provided the whole kit for this van to be home built, as did various other parts suppliers but WWW at least put an identity tag on their chassis.
Others, such as Henderson's Federal Spring Works, Central Spring Works, and others, supplied all the chassis doings for home builders and I think Henderson's even offered full kits later on. Did they tag their chassis though?
The attached advert for Austral Motor Wheel Works shows they also offered the complete chassis frame, wheels and axle, springs, jacks and couplings. No offer of any frame or other type of kit but if they attached a nameplate to their chassis then any home built van surviving would appear to be an AMWW make.
Does this in some way detract from inventive home builders who built their own designs on readily available chassis?
The advertisement is from 'How to Build Caravans' 1948-49 edition, by John D. Porter.
Just some food for thought.
George
---
Don Ricardo replied later that same day:
Hi Griffin,
Yes, I'm sure you're right. The WWW nameplate actually says 'Prefab & Do It Yourself Caravans and Trailers'. It's a whole other angle on V V history, isn't it?
Interestingly, a Google search seems to indicate that Wilson Wheel Works were around until around 2003 or 2004, and used to get quite a few pats on the back for their work, although the general view seems to have been that they were expensive.
Maybe Rollydog can tell us a bit more seeing that he is in the tyre/wheel business in Brisbane?
Don Ricardo
---
To which Rollydog responded on 19 February 2012:
Wilson Wheel Works were the main wheel / axle specialists in Brisbane for many many years. When I was 17 (now 50) I remember buying parts off them at Abbotsford Road, Mayne, corner of Burrows street. They were the main ones doing trailer axles/springs etc so may have done complete caravan kits. WWW closed down many years ago but someone said they were still operating in a small way a short distance away. I'll have a sniff around and see if I can find any more info on them with caravans.
Rollydog