Post by Don Ricardo on Sept 11, 2011 22:05:18 GMT 10
Hi all,
Newlands caravans
and their origins have been the subject of discussion in several threads on the forum over the years, with particular interest in when Newlands started building vans.
---
On 11 September 2011, Hughdeani stated:
Hi Millsy,
Newlands started in the 60s and finished in the late 70s or early 80s before Coronet took them over and then they closed down.
The Newlands around now are made by Concept caravans and are another form of badge engineering.
People buy the names as they become defunct and put them on new vans,bit confusing sometimes eh??
Cheers
hughdeani
---
Other forum members have confirmed having a Newlands caravan in the 60's or owning a Newlands that they have been told was built in the 60's:Frankidownunder on 11 May 2007:
Hi
Had a Newland van in the '60s, was a 3 berth , side kitchen, rear settee. dinette at front. was 11'6 " long by 7 ' wide and i think weighed around 11 cwt in the old lingo. still have some photo's of it in B & W. could post later when i igure out how.
Cheers,
Frankidownunder
Aussiechicky on 17 March 2007:
Hello

,
I was given an old Newlands Deluxe caravan.
Description:
:I was told made in the 60's
:Small maybe 10 to 15ft with silver aluminum body and yellow stripes on outside
: Push open windows
:Aluminum sunroof cover
:Wooden walls inside
:6 windows
Can anyone please tell me what they know about this little beauty as I would like to restore it.
Thanks From Aussiechicky
Guest to site on 1 March 2007:
I bought a 9ft Newlands van from a dealer in Liverpool, Sydney in April 1970. It was a 3 berth van with collapsable table berths at rear (double) and single at front, a 2 way electrolux fridge, LPG 2 burner stove and grill. I towed it with a Morris 1100 (with a 1250cc motor). It weighed about 500 kg, had no brakes until I put cable drum brakes on.
Newlands vans were manufactured in Victoria. They are no longer in business.
---
In July 2011, a 15 ft Glida caravan was advertised on Ebay, which Hughdeani advised was built by Newlands: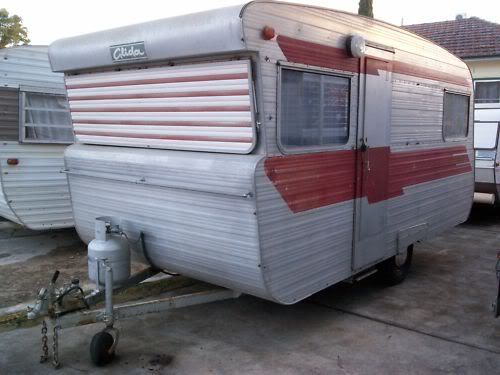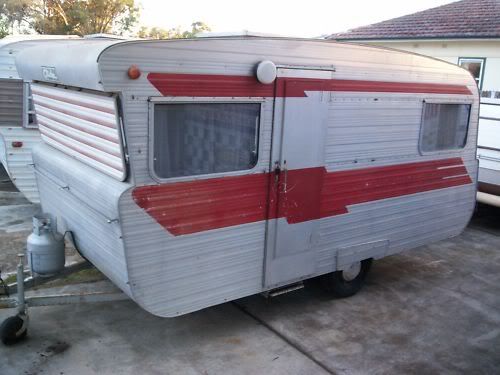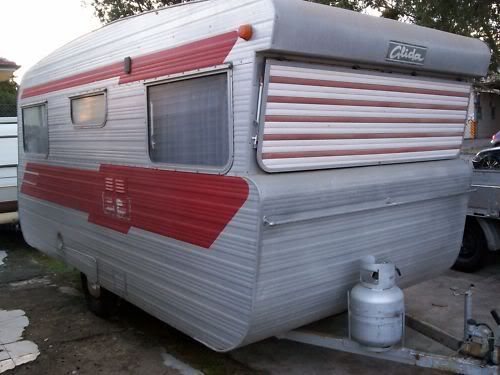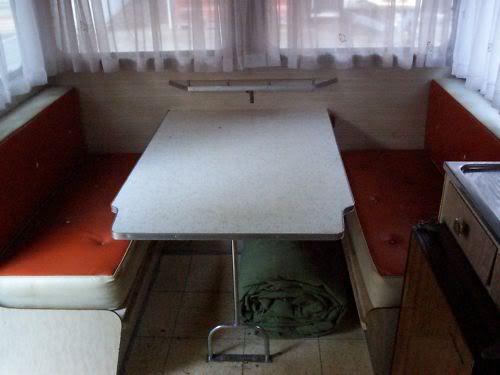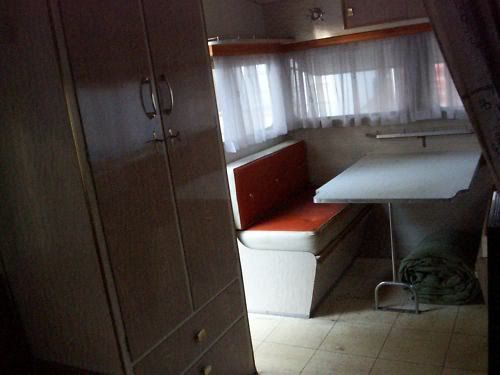 Comment by Hughdeani on 18 July 2011:
Hi Don,
This Glida van was made by Newlands. Another case of badge engineering!
Cheers
hughdeani
---
The above caravan - badged as a Glida - appears to be the first 60's Newlands caravan seen on the forum.
Don Ricardo