Post by halps on Jun 18, 2011 17:37:36 GMT 10
Hello Vintage Van Enthusiasts,
I thought that some of you (especially Reddo as he was the one that brought the Capricorn to me) might like to have a look at what we have recently purchased from JBJ's recommendation at Alstonville.
The journey began at the beginning of the year with Kim visiting us at Lennox Head. Mrs Halps and I had a chat to him there and were happy with his recommendations.
After this, for one reason or another, we lost contact. JBJ intervened and soon we were back on track with a second meeting. Mrs Haps and I drove to Alstonville and met with Kim at his extremely impressive shed.
One of the great things about Kim was that he listened to Mrs Halps, answered her questions and then steered her in the direction (based on his experience in the industry and years using various products) that he thought would suit our needs (remember five of us fit in this 13f van for up to 5 weeks at a time so protection from the elements is really important to us).
The end product was this...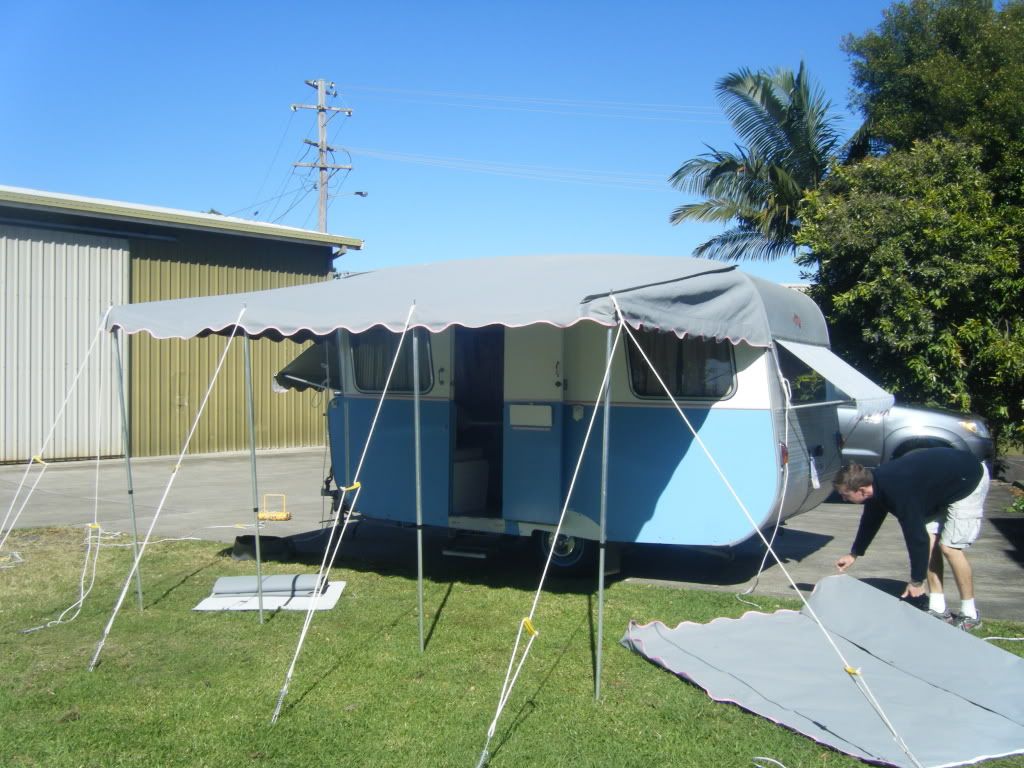 Stage 1: This is Kim just after fitting the awning to the van. Note the nice scalloped edges that match the period of the van.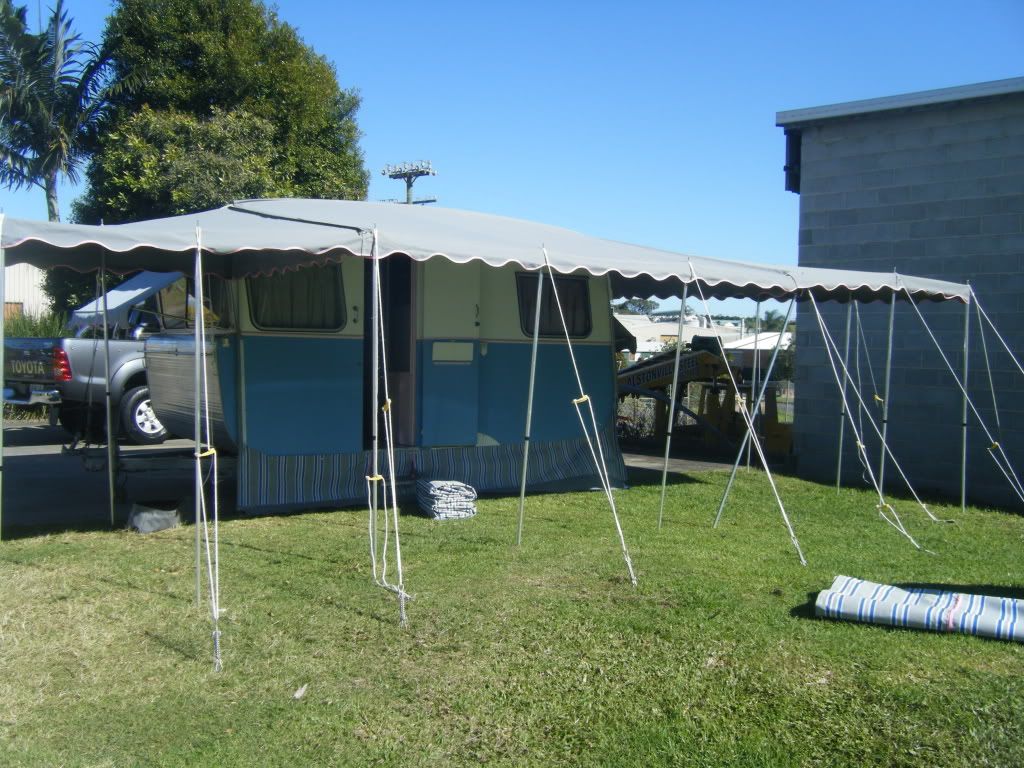 Stage 2: The awning is extended at both ends with a 2m wide "porch" attachment that is zipped and sealed into place.
I was struck by Kim's attention to detail. All poles have small sleeves to keep things in place when the wind picks up. It was blustery today and the whole awning stood firm.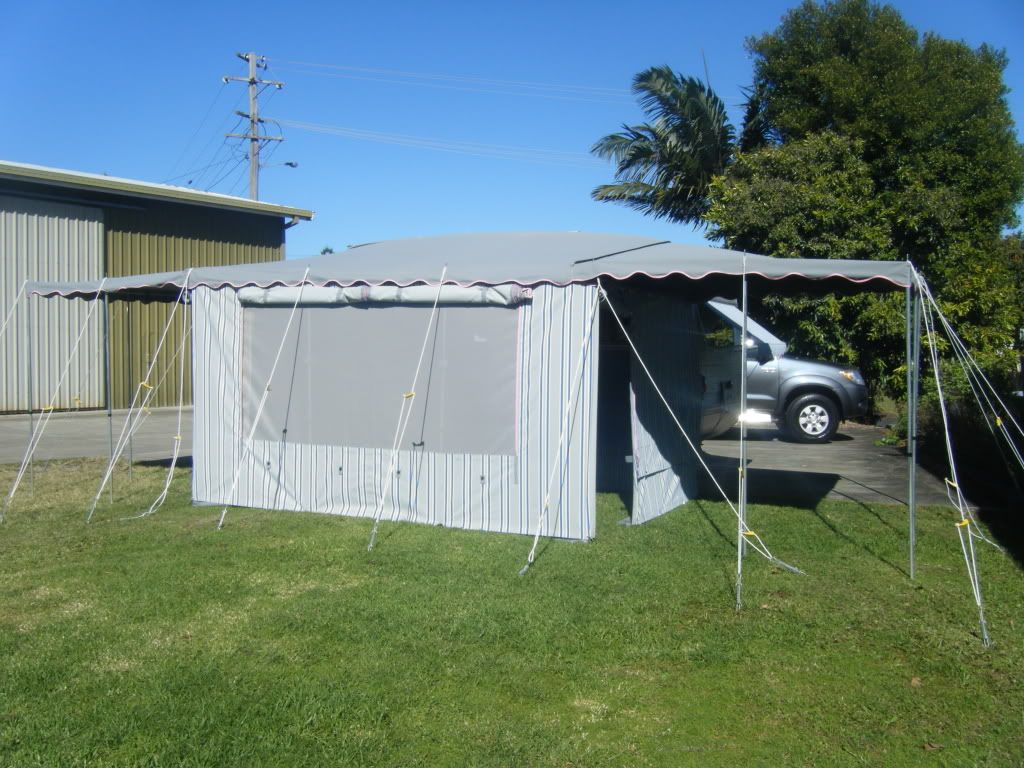 The walls went on next...
Stage 4: This was followed by the awnings for the windows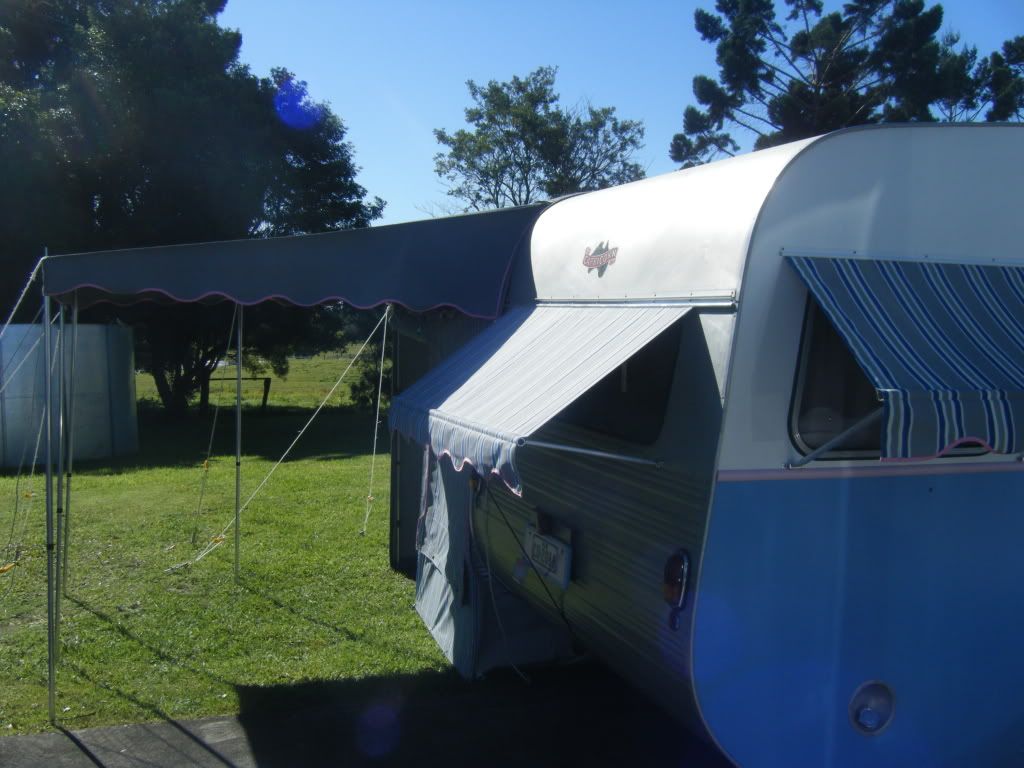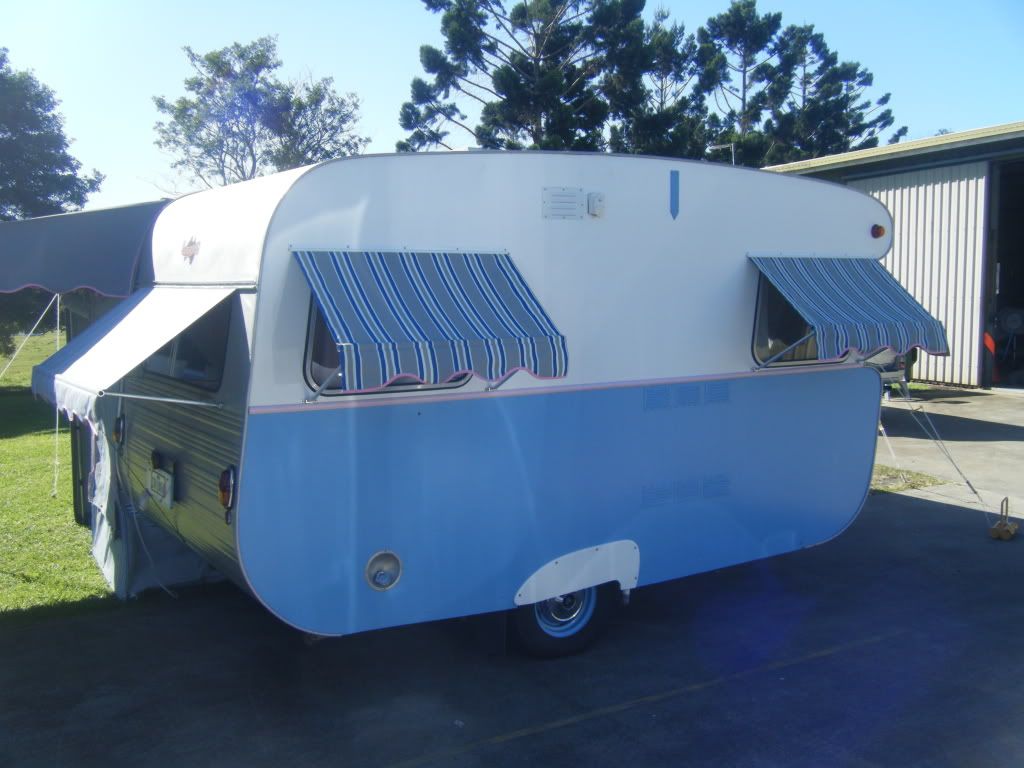 For high wind conditions Kim added straps, again to keep things in place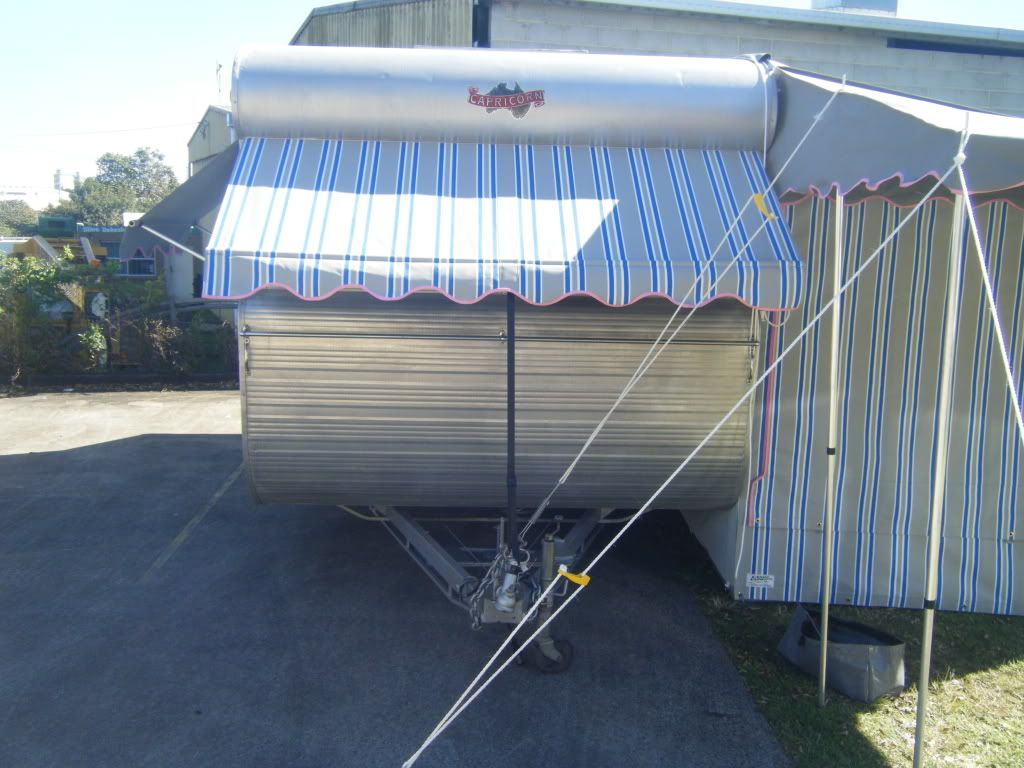 A close up of how well Kim matched the Capricorn's strip in pink, to the new scalloped piping.
An inside look of the van...no more draughts...
Mrs Halps and the girls are really happy... ;D ;D ;D. I think it compliments the van, even if in the 1960's they wouldn't have had the "porch" attachments.
Regards,
HALPS
Brisbane
PS: Kim's details are located in the technical section of the forum and we would highly recommend him.