Post by Deleted on Nov 16, 2005 13:46:42 GMT 10
Well folks, I've just returned from Victoria where I've spent the last few days attending the Bendigo swapmeet, and purchasing old caravans
.
I've purchased two Don caravans, one out of Mooroolbark (Melbourne suburbia) and the other out of Ballarat. The two vans are "plumbs" and excellent examples of the quality build and features of Don caravans. Both vans are rich in history, and both came with period accessories.
The first van is a 14' Don Cadet purchased from an elderly owner (93) whose husband is deceased. They used the van for many years with the RACV caravan club, and were caravanning friends of Arthur & Pat Pullin, from whom I purchased my green van named "Joker 11"
Whilst I don't know the exact year of manufacture, it appears to be mid fifties. Its apparently one of the first of the new shape Don caravans after the Don Caravan Company obsoleted the round shape vans with leadlight windows (al-la Jim Maskell's caravan).
The van has been carefully maintained, garaged and well loved, its condition is excellent. The only variation from original is an Electrolux gas/electric fridge added in 1963. I queried the daughters on the whereabouts of the original ice chest, only to find that it was converted to a dog kennel, and is long gone !!! don't dogs have any appreciation of vintage vans


Everything works on the caravan, with the only work being needed now is some paint tidying up, (cracked) as it was stored in an open front shed. It's rich in family history as daughters Susan & Kathleen (now in their 60's) recalled many fun holidays in Dad's van.
Many thanks to Tony & Dina Galea from the FE FC Holden car club (vic) for their assistance with transporting this caravan to the Jayco factory. I'll do a separate story on Tony's car collection and caravan.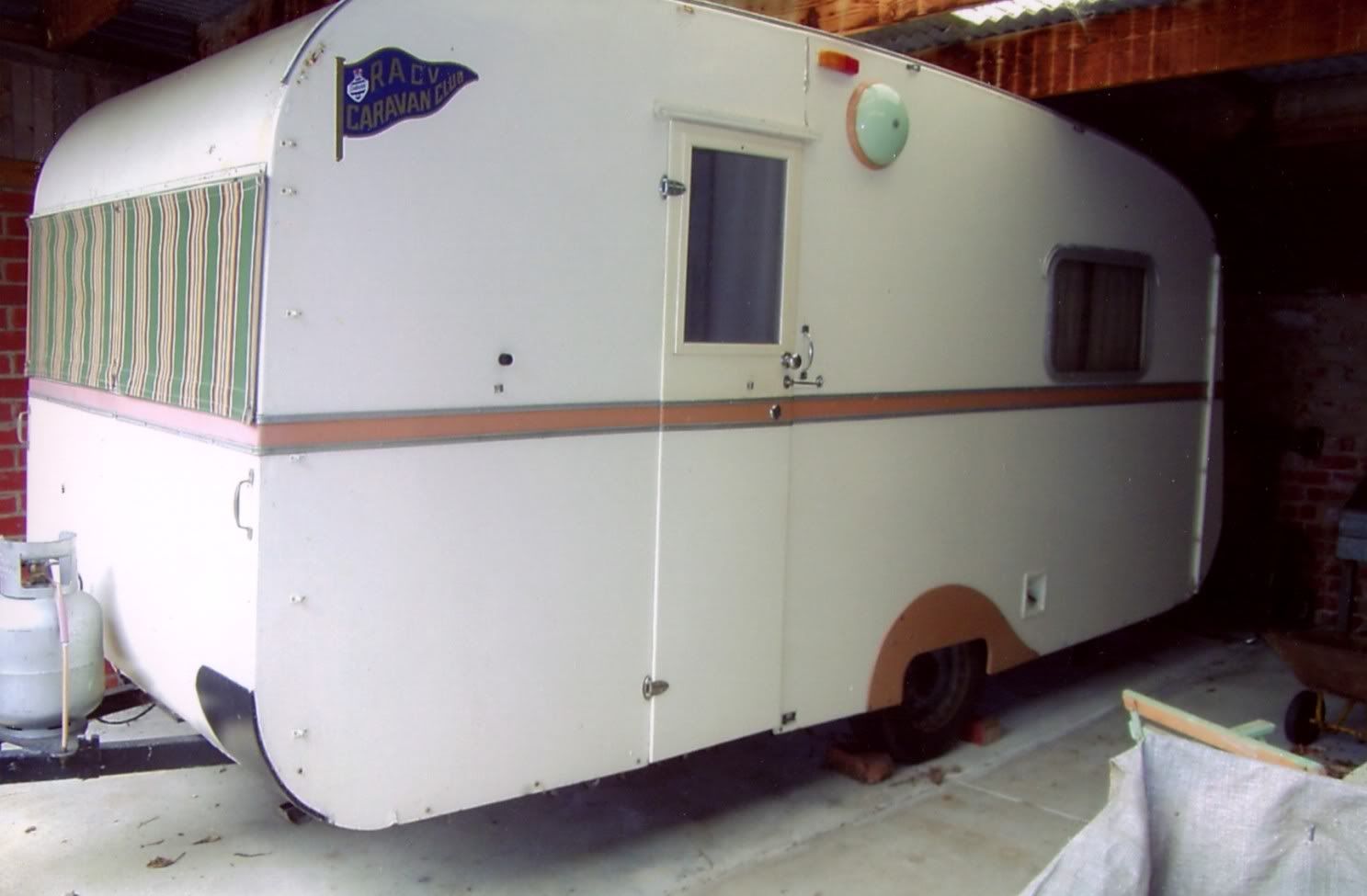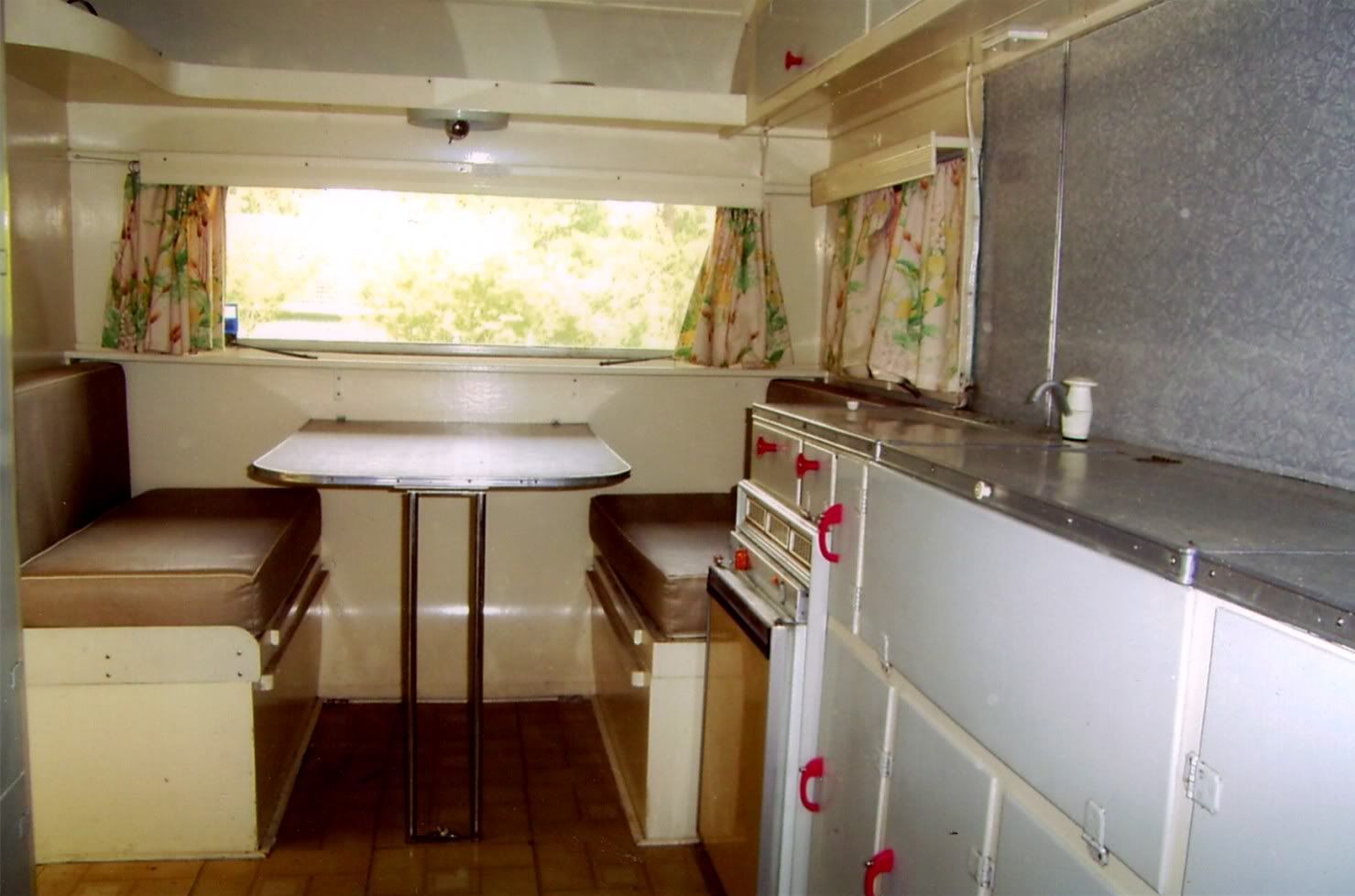 The second van I purchased is just simply amazing, the passage of time for this little van has stood still !!
It's a 10.5' Don (the baby model) and is believed to be pre war. It still has its original cream paint with green pinstriping, sits on its original Olympic "air-ride" tyres, and is totally unmolested and changed since new. Even its original kapok mattress is in excellent condition. The build No is around No 250.
This one was purchased by its current owner from a farm clearance sale about 25 years ago, and was shedded by the new owner and not used. He had an appreciation for what it was, and just stored the van.
Prior to that, it was stored in a farm shed by its original owner, who had passed away by the time of the farm clearance sale.
The story goes that it was hardly ever used for holidaying, and this is clearly evident by its current condition…..maybe the war spoiled planned caravan useage?
Inside the van is a green portable toilet from the 40's, an antiquated beach umbrella with the wood base, two spare tubes in their original Olympic boxes, and two period fold up chairs used to sit at the fold down kitchen table.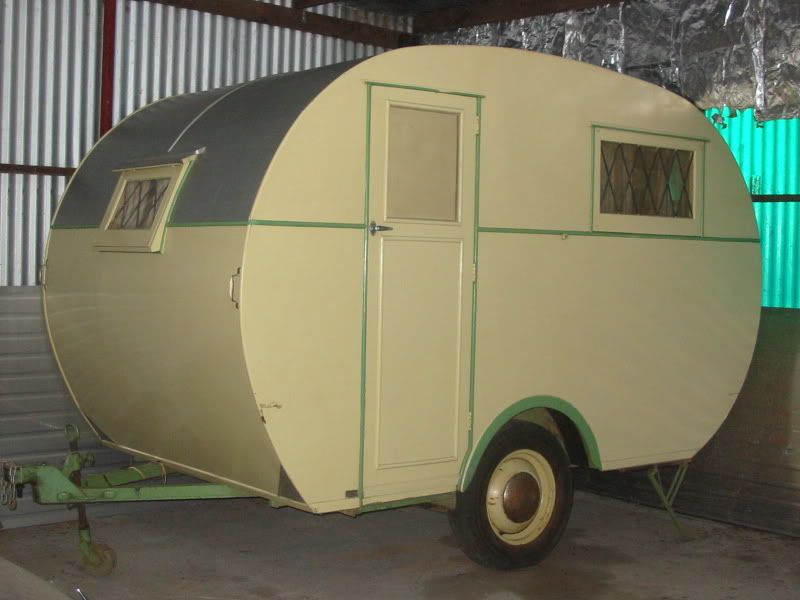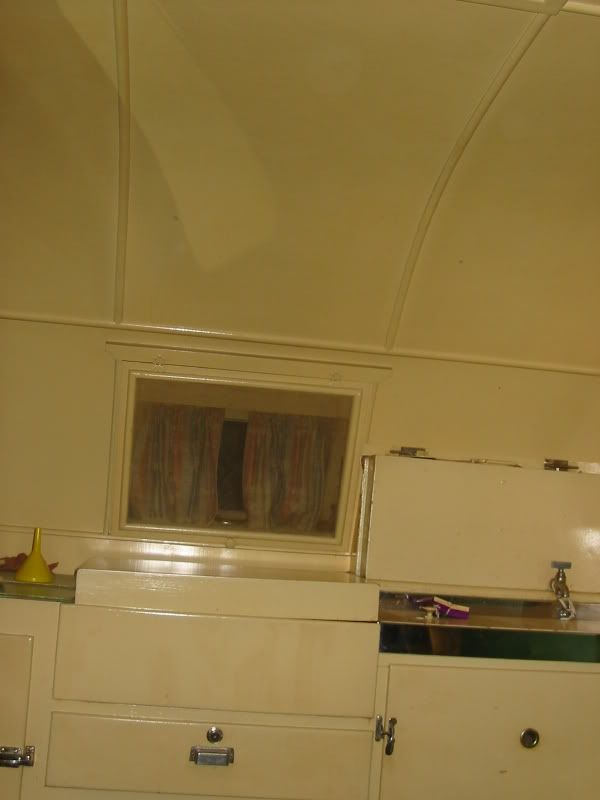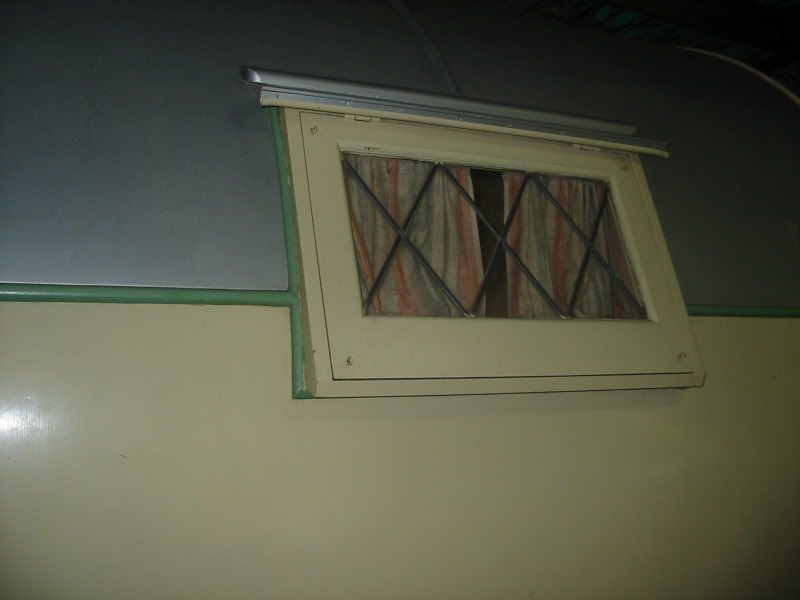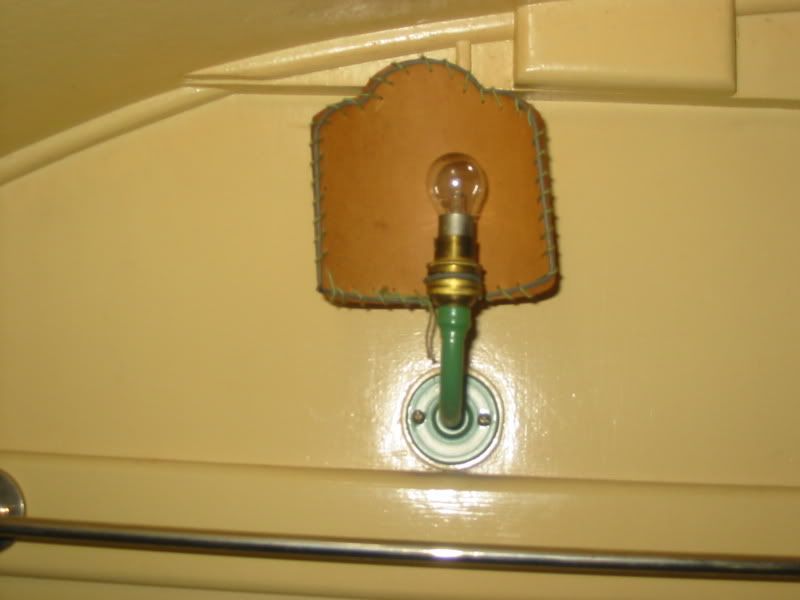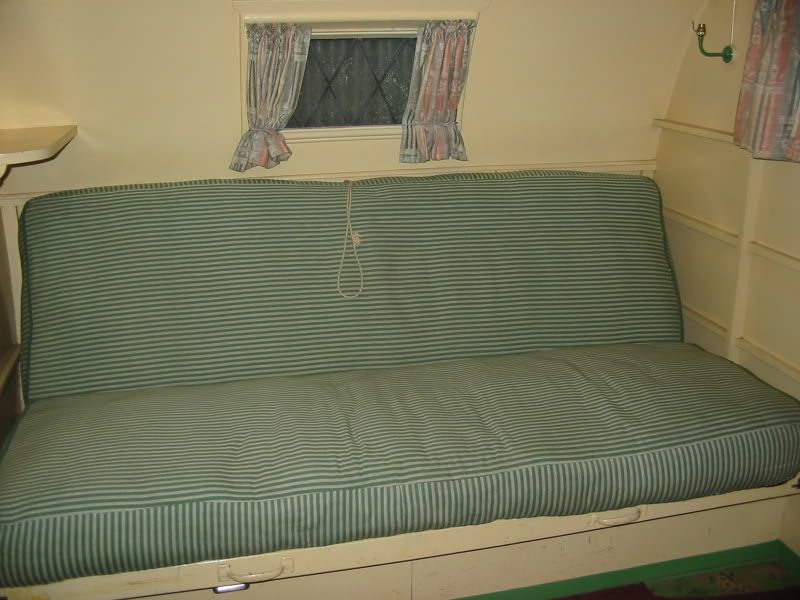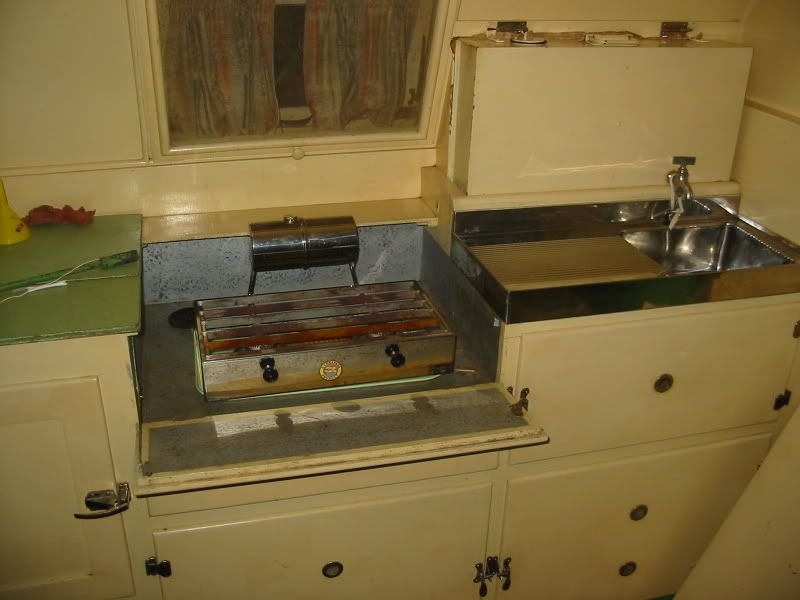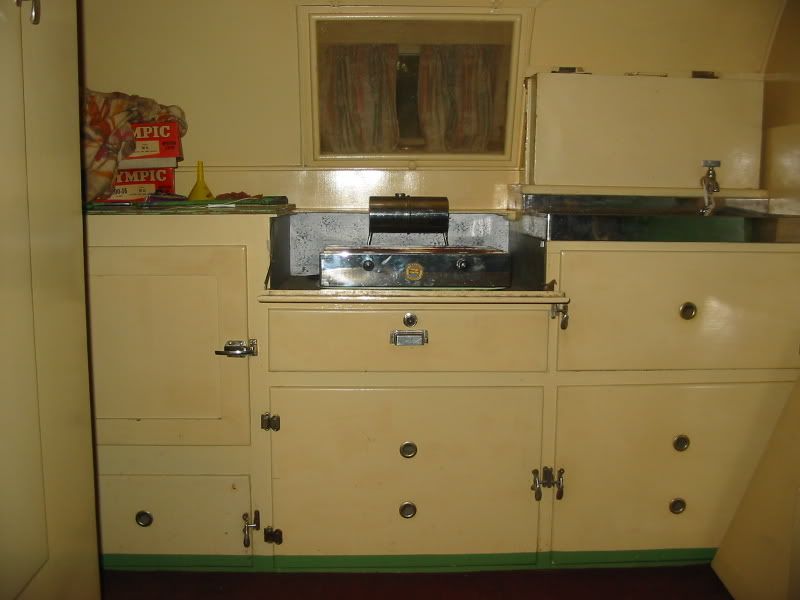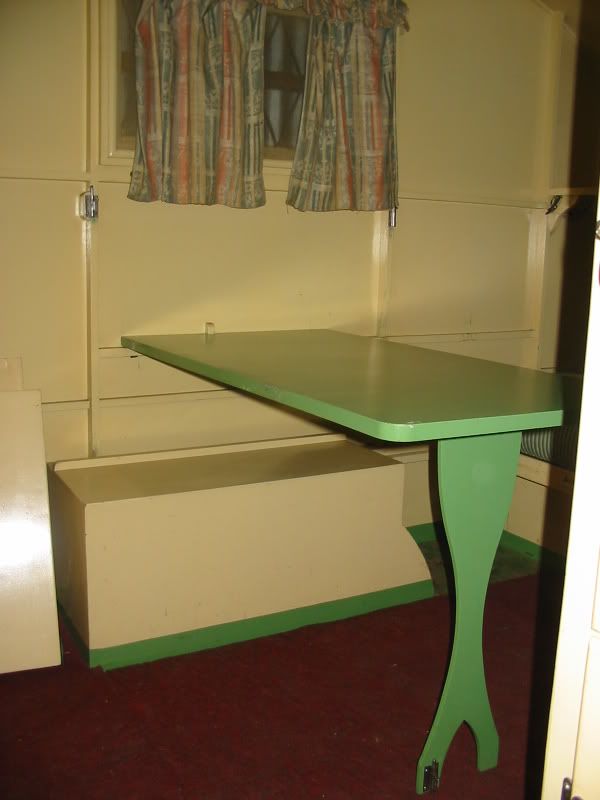 Both these vans will be trucked to Perth in the next couple of weeks.
Yes folks, I've gone vintage caravan mad ……Ditzy has threatened to shoot me if I purchase anymore old caravans