Post by Surf Tragic on Jun 21, 2010 21:31:10 GMT 10
During all the madness of moving & storing, I was contacted by Rakte, forum member from Mornington about a Don 133. She said it was time to part with this family van & wondered if I was still interested. Timing on this was critical as we were 1/2 way through shifting & had agreed to a 30 day settlement, pressure was on. The Tri-ax was being used every day, & the last load would have the 1/2 finished boat tied on it, not to be removed for possibly 12 months, so had to fit in a run to Mornington, 780k round trip. If I didn't pick it up now & get it stored, the opportunity would be gone.
Probably the trickiest part was telling Mrs ST, whatever would she say ?? It couldn't be avoided any longer, so just said " I,ve bought another Don & have to pick it up this Saturday"...... This tired, pale face, near exhausted little person gasped, " you've done WHAT !! A fair bit of talking, justifying this madness,(it seemed the only logical thing for me to do) & the promise of a break & weekend away did the trick.
The best route for me was Seymour, Yea, Yarra Glen, Lilydale, then the M3 Eastlink starting at Ringwood through to Frankston & on to Mornington, about 5 hours plus.... It started to rain as we booked into the Motel.
.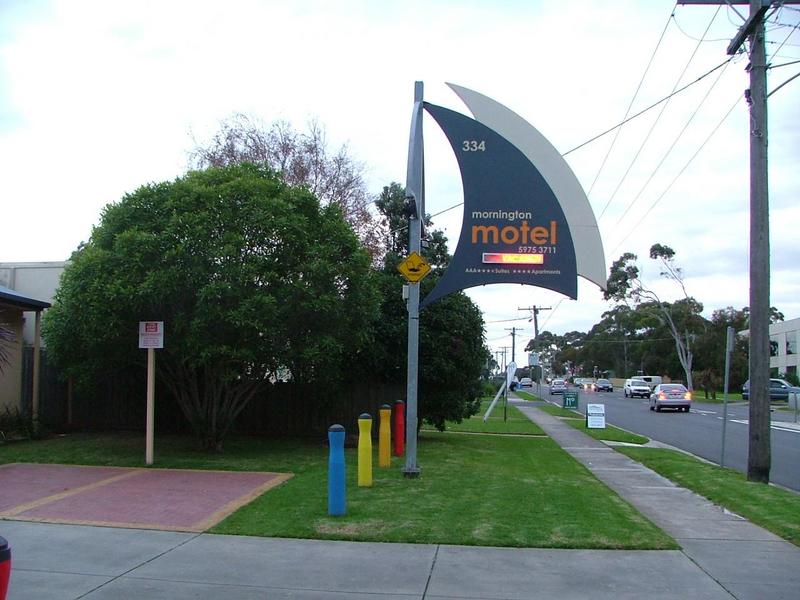 Next morning it was still spitting rain & I was anxious to get the van loaded in case it started pouring , & thought we would get soaked for sure, so was knocking on the door somewhat earlier than arranged, but 'rakte' & Daryl pleasantly accommodated these early birds & hopped in to help.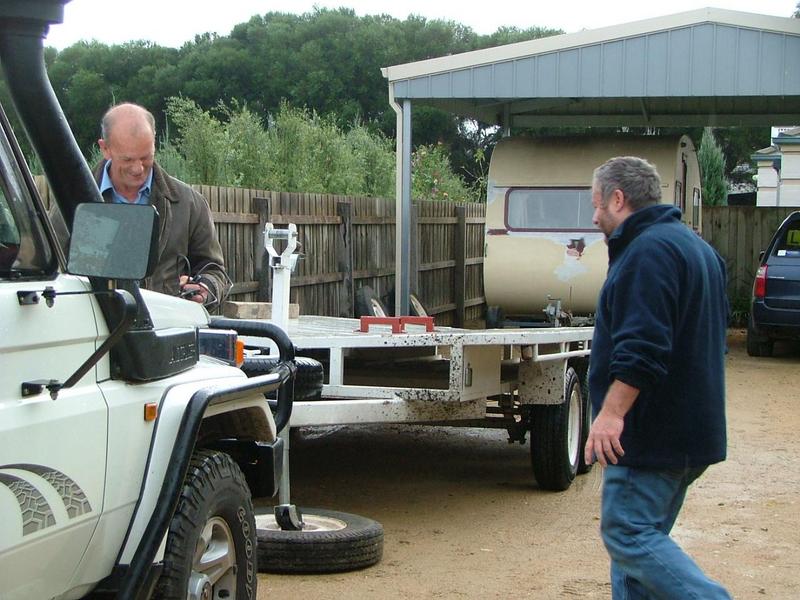 Darryl was the best help, used to loading big boats, so could anticipate what was to happen, so it was the quickest incident free loading to date.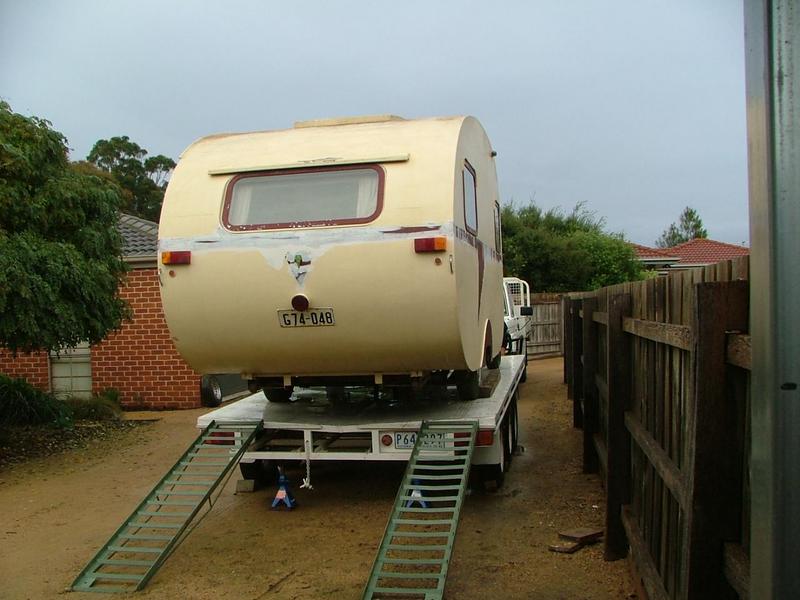 The driveway had a fairly tight bend that took a 3 point manouvre in the limited lock steering of the ute. The funny part was when I first reversed in there was 3 driveways side by side to choose from, I got out & checked to make sure, but after some careful reversing down a driveway & around a sharp bend, voices from the next driveway & heads popped over to inform me I was in the wrong one !!! It was a battle-axe setup.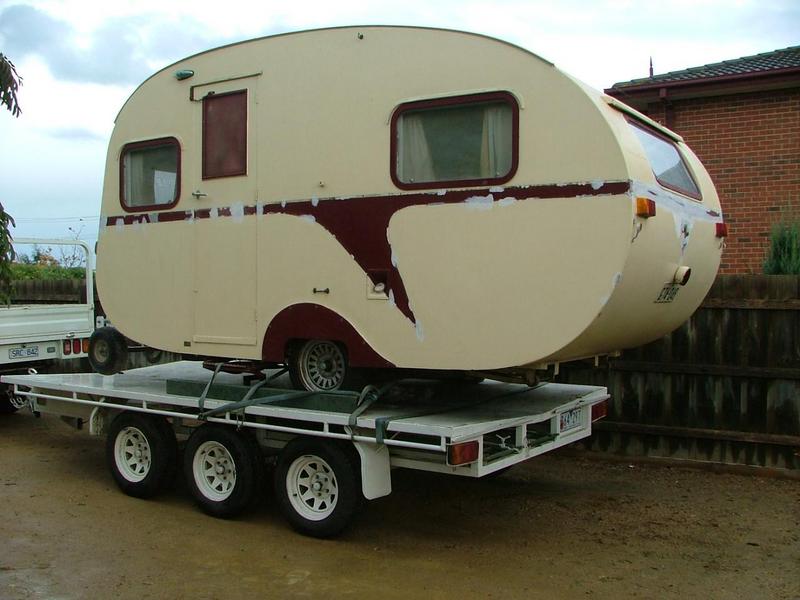 Ready to go. That much overhang was a surprise.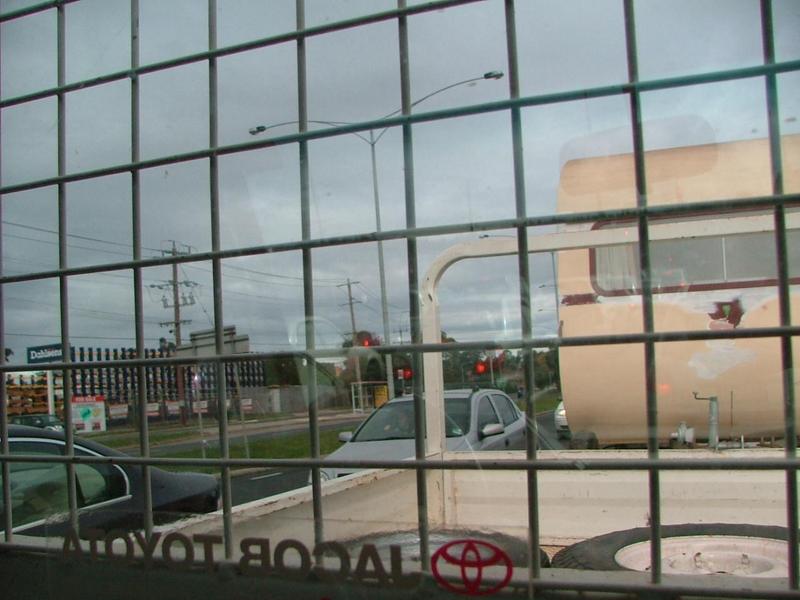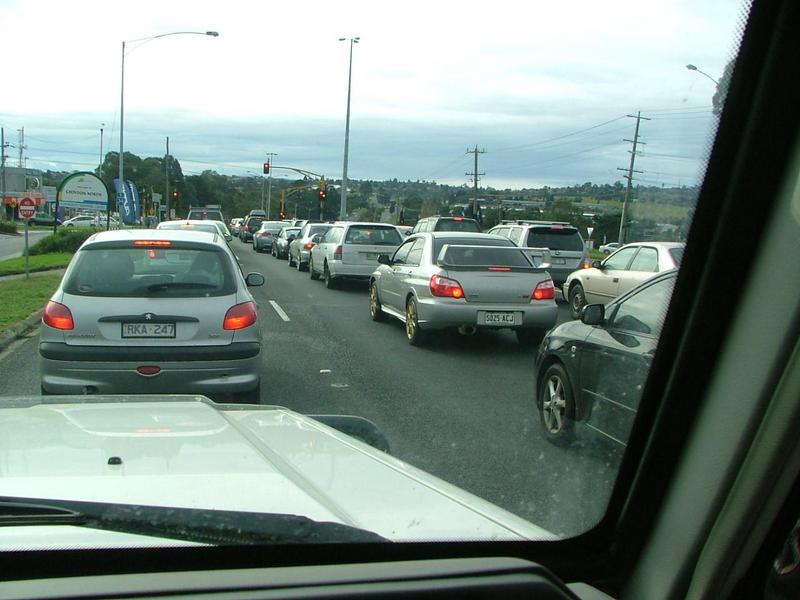 In traffic at Croydon North, the run back seemed better & took less time, it feels better with a load & the brakes are more effective.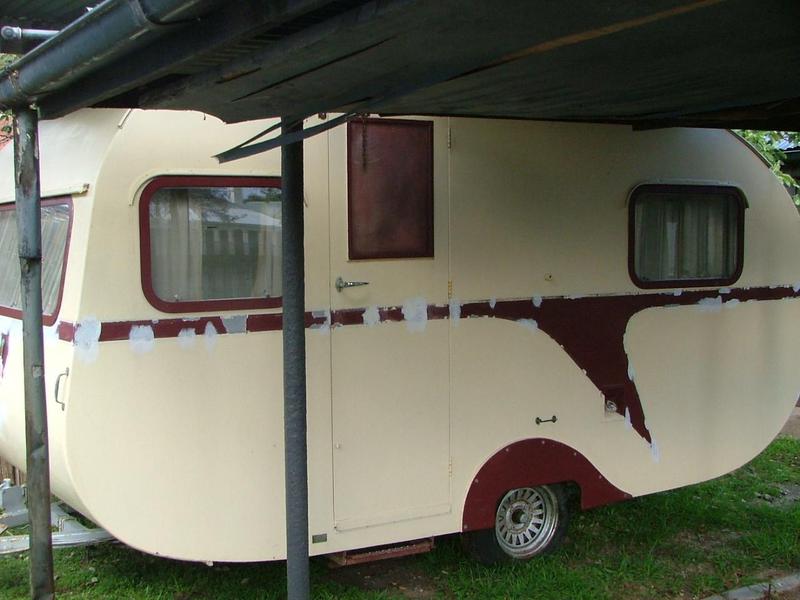 Back home, my daughter had a spare space for the van, it fitted perfectly. She & hub are the only other people who know about the van. It is the most intriguing little van & something that had to be saved, even if not for myself, in the future it may end up in a museum collection. The inside is in very good order & has all the original appliances, outside, the major part only needs stripping & repainting, but there is some major rot in the front & side bearers, so am glad for the opportunity to fix it.
This van is road registered & ready to roll, it has never been unregistered.
Surf Tragic.