Post by kaybee on Oct 10, 2009 21:30:11 GMT 10
G'day folks ,some of you would have seen that we have our Castle van for sale.....reason is, we've found an original old van that was hand built during WW2. This only came about on Thursday by following a link to Ebay from a friend on Ozrodders forum.....dialed it up and saw this funny old van in the bush,saw it was just up the street in Healesville and figured we better just go and have a look.
This is where it has been sitting ,in a bush block right near where some of the Vic. bushfires were recently.....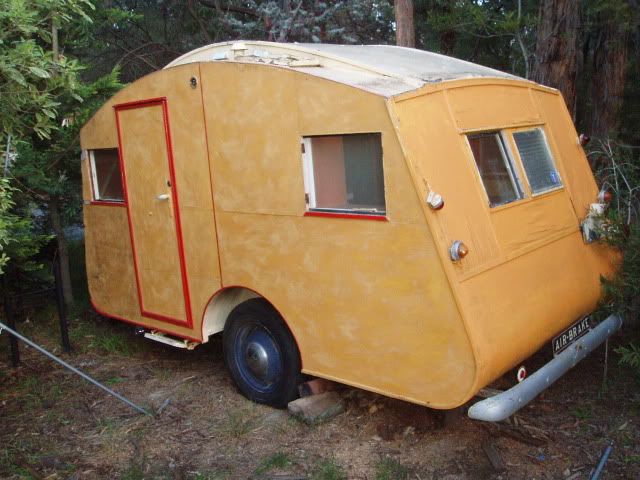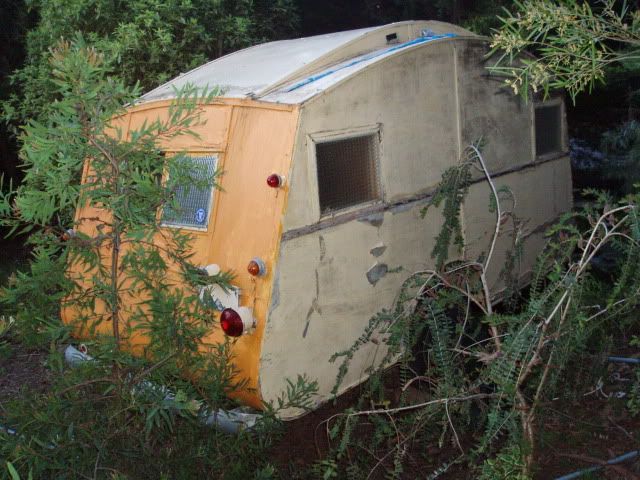 ...and yeah, it does look a bit ordinary

....but....it came with a full documented history , handwritten by the gent who built it and beginning in 1943 with the purchase of a pair of '38 Ford wheels.....every part,nut,bolt,fittings,etc are recorded....even some drawings of components. It's a bit hard to decipher in some places, being written in a cursive script , but it includes even the serial numbers of the tyres as well as details of the trips away , how much it cost for camp sites, etc,etc.
One of the attractions was the integrated towing dolly wheel setup on the drawbar....then I had a bit of a look underneath the van.....WOW....what a work of art.....the engineering that has gone into the construction of the underside is amazing....it looks a bit scruffy in the photo's because there's a lot of peeling paint and a few cobwebs , but it's solid as a rock and completely functional.....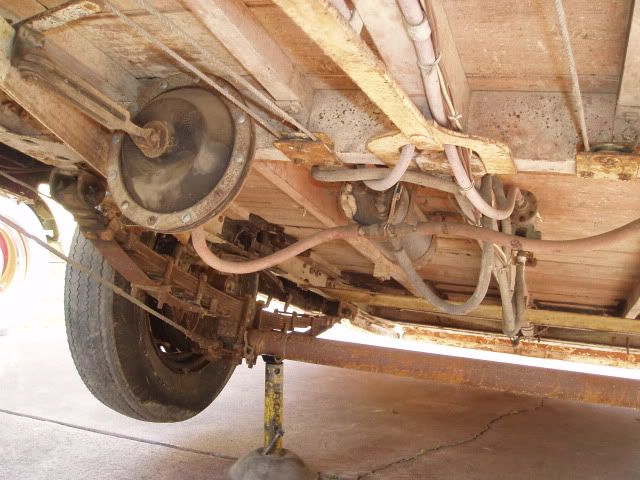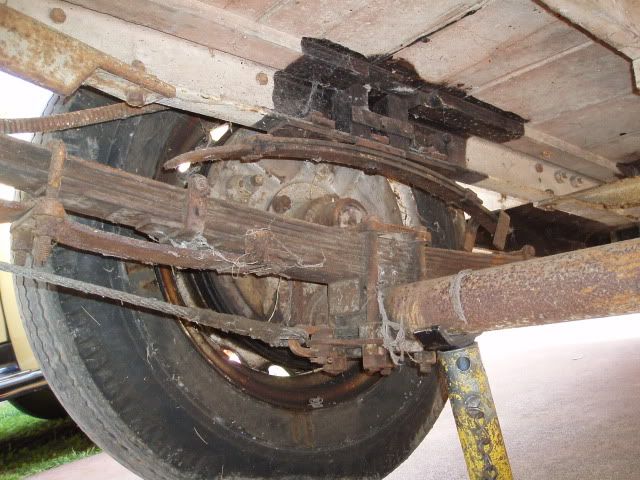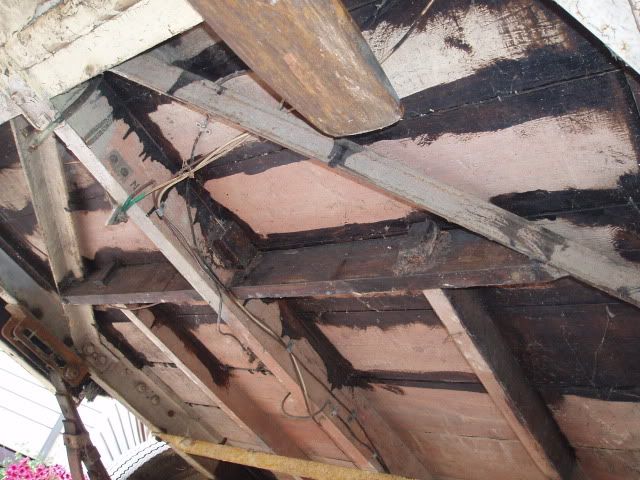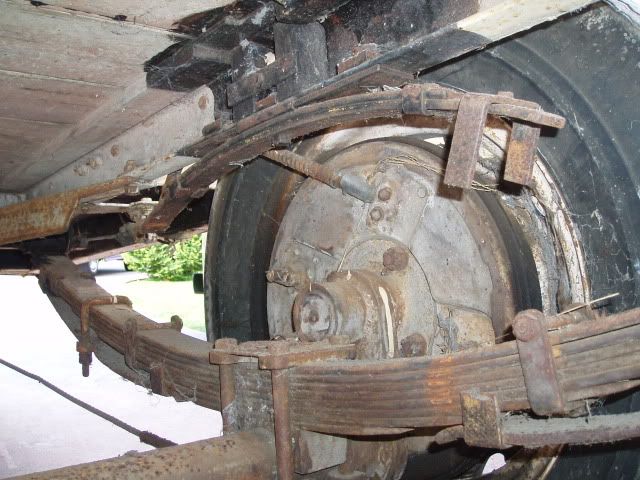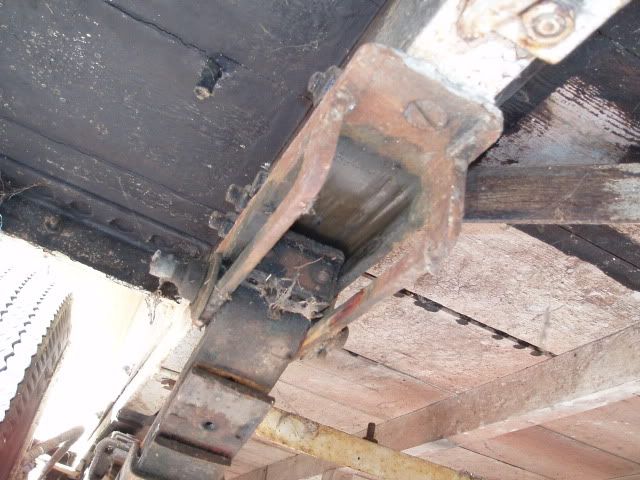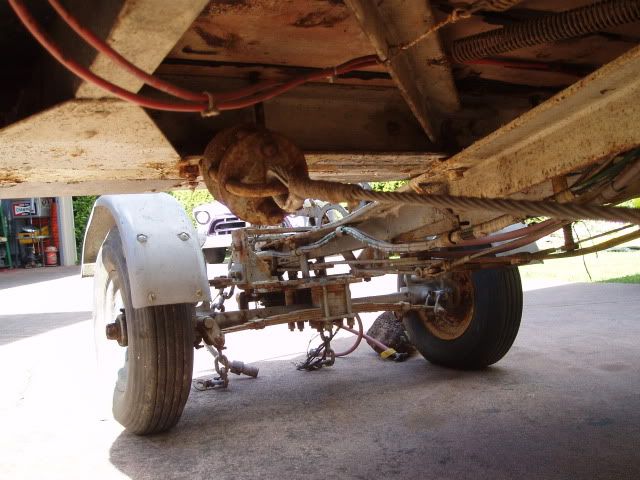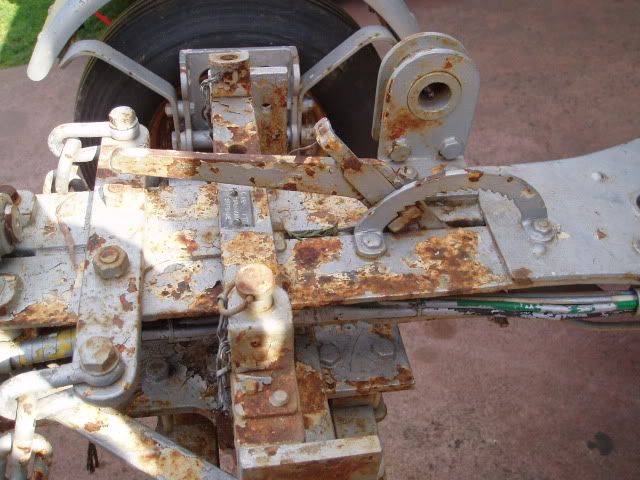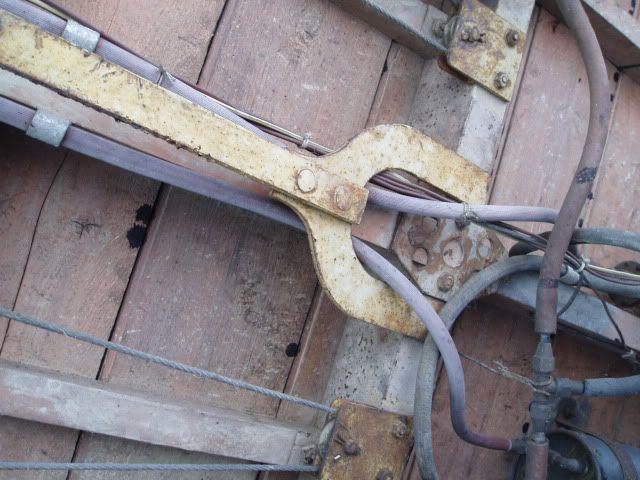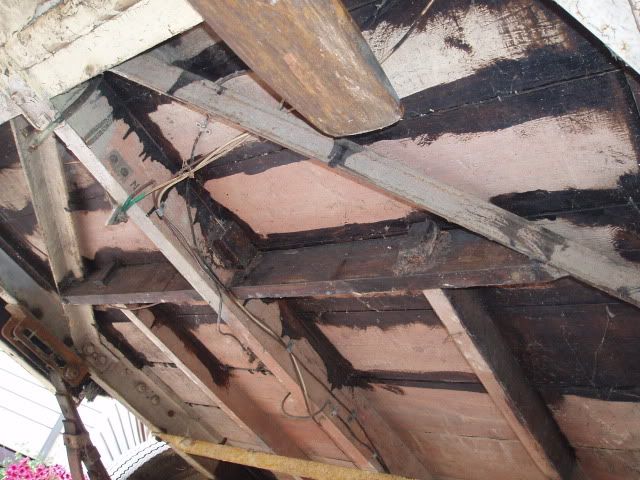 .....this makers plate is fitted to the towing dolly , but it's such a complex piece of engineering that it's hard to imagine it as a commercially available item.....maybe some detail in the logbook that we have yet to discover......
....but the rest all seems to be hand built ,one off construction.....there's rivetted fittings and gusset plates,adjustable clevis ends , pulleys , axle anchor system and the beefiest drop axle I've ever seen

....brakes are '37/8 Ford cable type , vac operated but fitted with a cable handbake system that overrides the vac. setup.
.....and some topside pics.....rear bumper is a pair of FX/FJ items joined in the middle with a neat cover plate..... the van has suffered some ah....shall we say "restoration".....a slurp of some of that late model "effects" textured paint here and there.....fortunately the people responsible got sick of that and moved on

....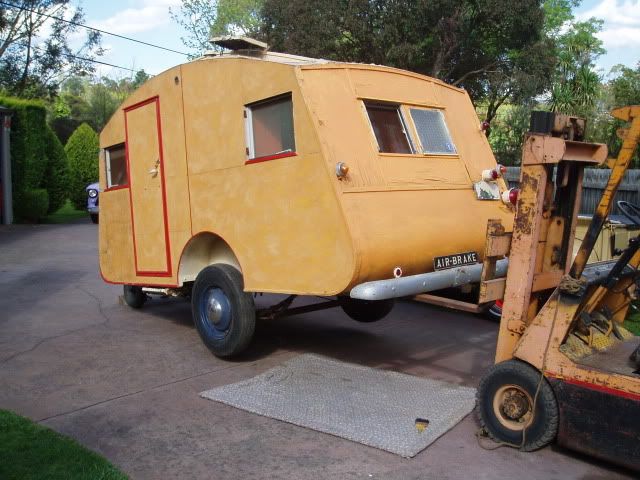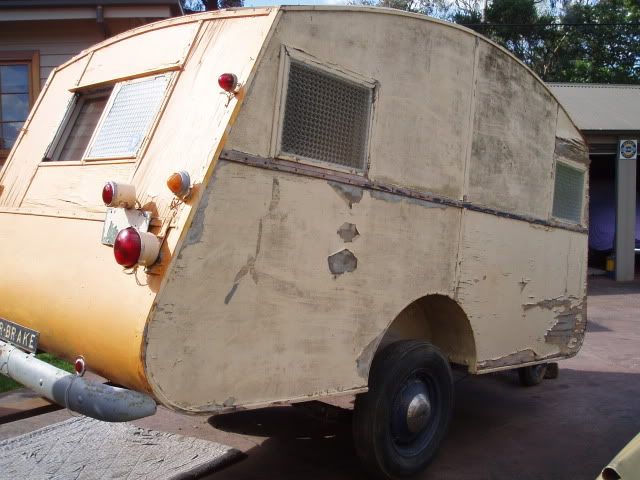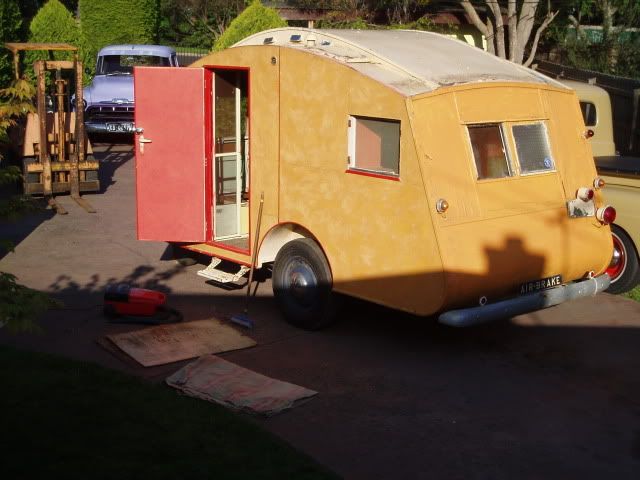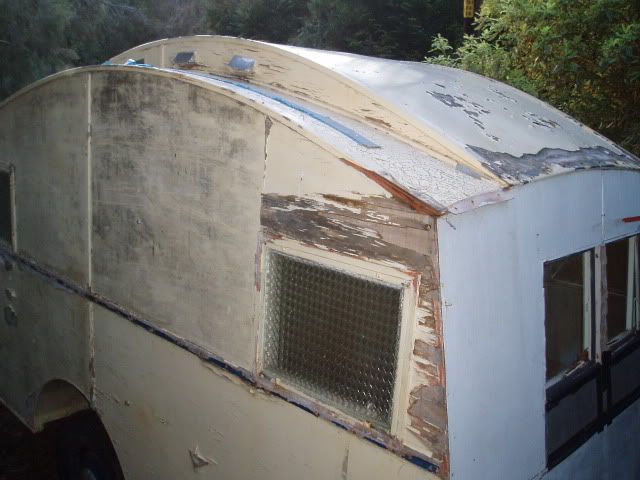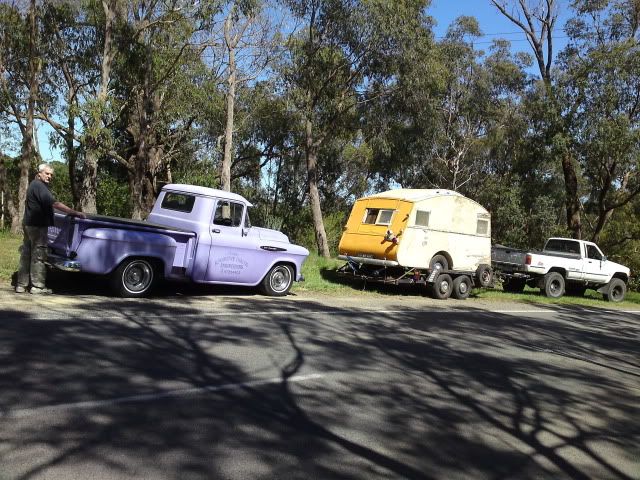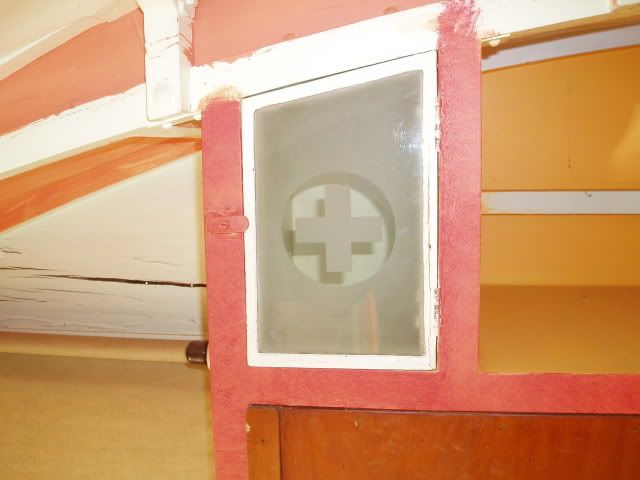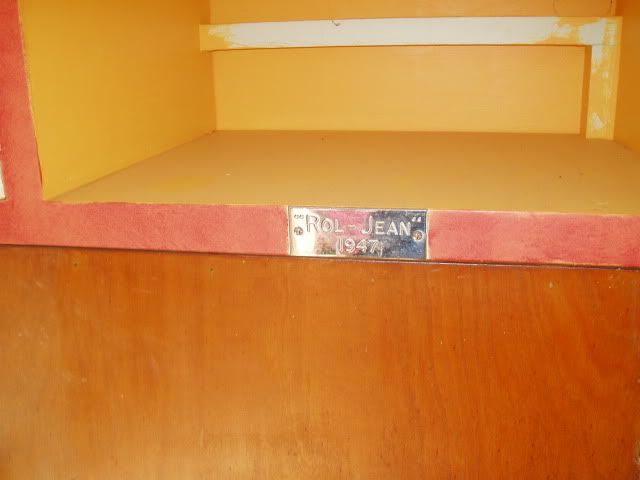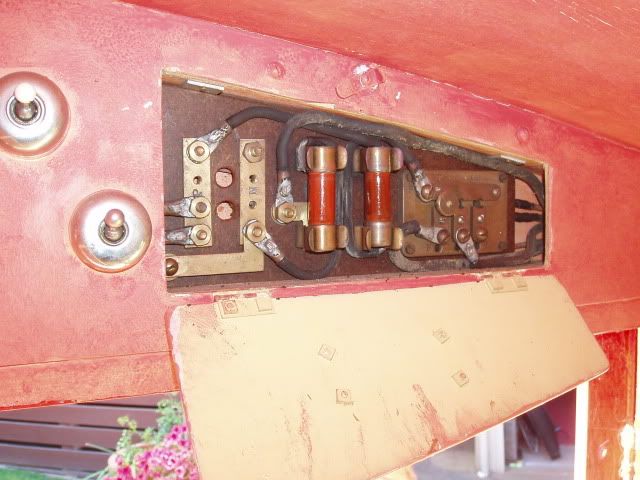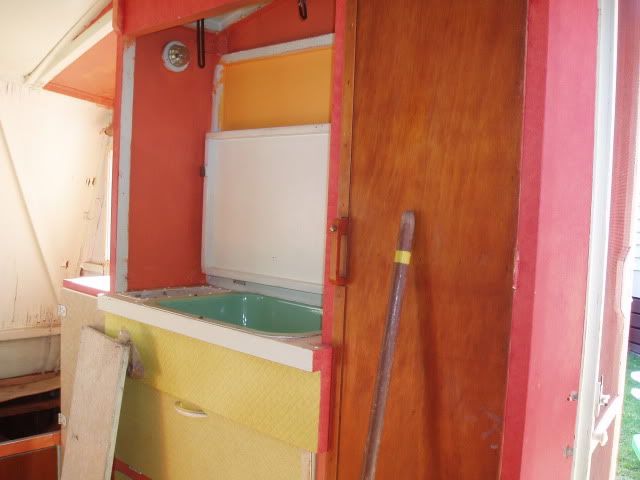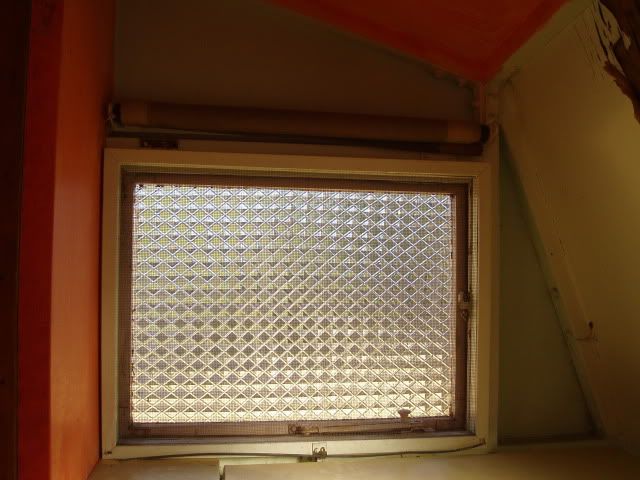 ...and we bought the first parts for it this morning just before we went to pick it up....thes nifty Deco era handles were at a Garage sale for 50c......the van needs some handles either end to make moving it around a bit easier.....the red glass lens/light is off the van , it was hanging by the wiring and we clipped it off before it got lost on the journey home....
There are a few more pics (oh goody,you say

)....but Photobucket sent them into orbit somewhere.....so when we find them we'll add them on.....cheers, Col.