Post by sportsman 1 on Sept 10, 2007 18:14:13 GMT 10
Hi all,
Finally got some photos of the tour onto Photobucket, lets hope I can get them onto here, otherwise this thread is going to look really really silly ;D ;D ;D
Lunch stop at Hahndorf, second day out. Note wet stuff on ground. Didn't see any more for 6 1/2 weeks.
Campsite at Port Augusta.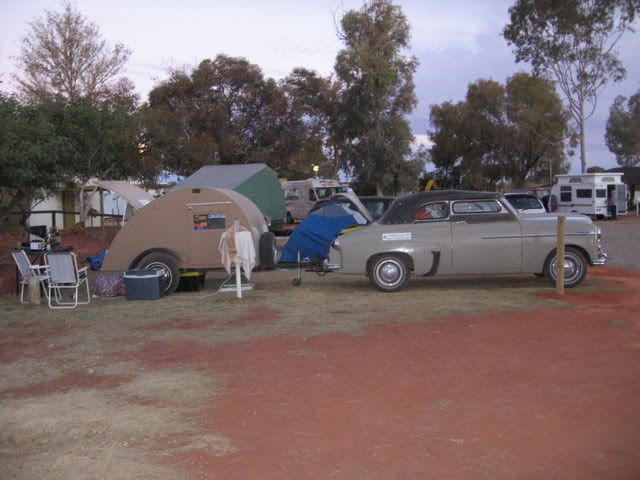 Clean kitchen. We were yet to stock up on the "Oodnadatta seasoning"

.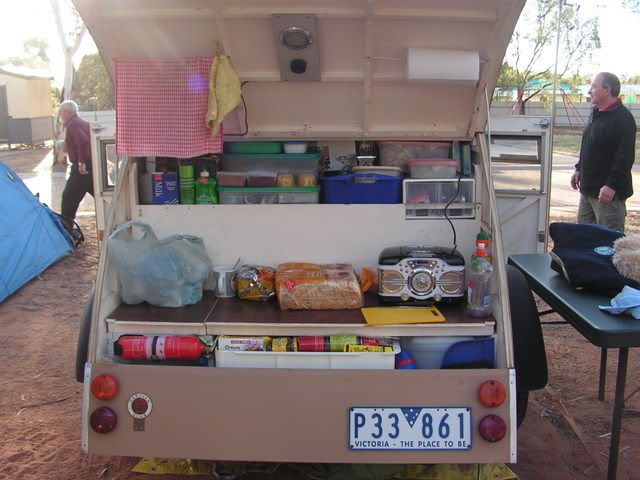 Note how full both car and van were packed each day. There were 4 of us travelling until we reached Alice Springs.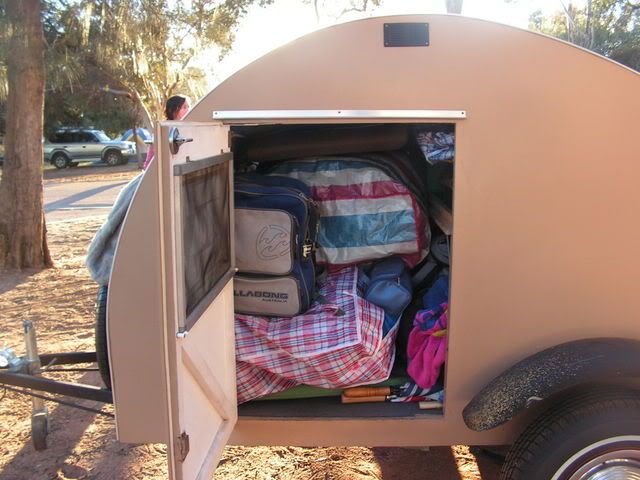 Starting point at Port Augusta, only 1,221 km to Alice (via the bitumen for the wussies)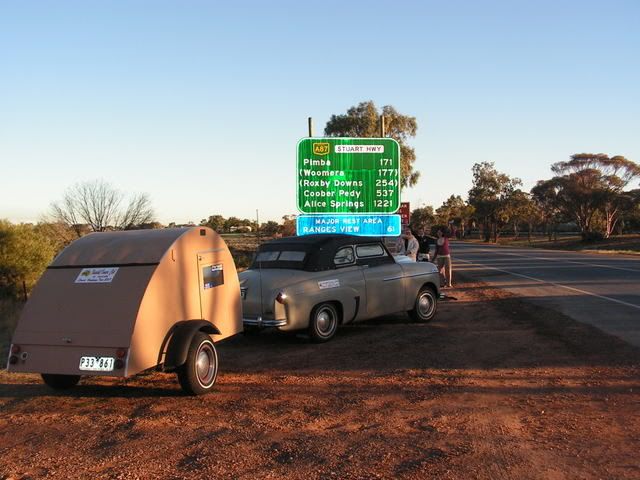 Start of the Oodnadatta Track just out of Maree. It has already been 2 1/2 days from P A and 1 1/2 days on the dirt.


Cracked the radiator today, Bars Leaked it to Coober Pedy where we had it repaired
Short stop at William Creek, to here we only did one small section of bad road (40km), little did we know how bad it was going to get

OH DEAR! It seems we have a slight problem with the wheel alignment on the van Karon. I see the problem, must be where the chassis used to be holding the front spring hanger is missing. We roped the axle back forward and continued 40km into Oodnadatta. Found a bit of scrap iron strap which we proceeded to drill and bolt into what was left of the right hand chassis. Never gave us another problem all the way.Thats the van anyway, we left Coober Pedy glad to be on the asphalt at last and proceeded to burn a valve on the way to the next petrol stop at Marla. Was probably leaking when we left home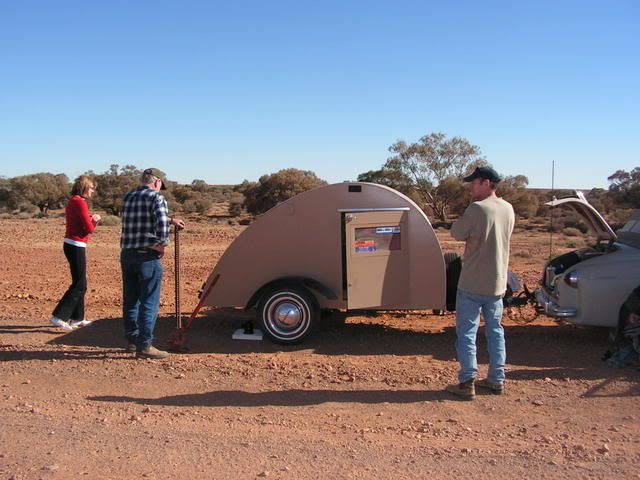 Crossing the Northern Territory border, temperature today 14 degrees and a cold wind.
Joe at the rock, Myrtle was resting back at the campground.
Camping at Kings Creek Station 35km from Kings Canyon. No Karon, I will not show them the photo of me on that bloody camel
Finally made it to Alice, the girls went home ;D, Karon went sightseeing with her brother and I discovered what a terrific workshop I could make out of a Teardrop kitchen. Yes I'll clean it up before cooking tea dear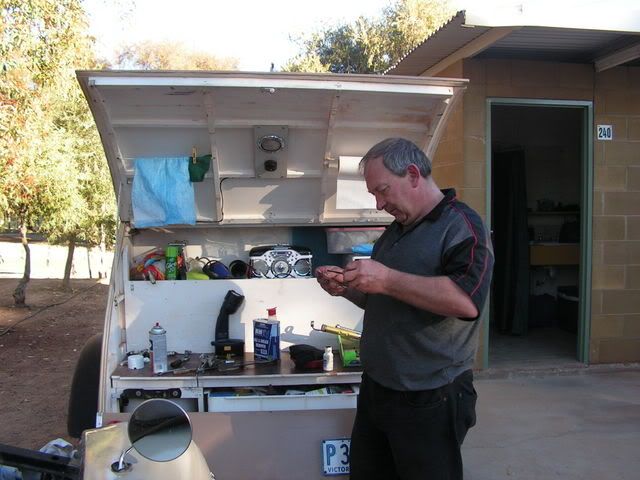 Back on the road again, camping at the Devils Marbles.
Now for a quiz. Which one of these things is a home for creatures who like timber and living in the outback. A. All of them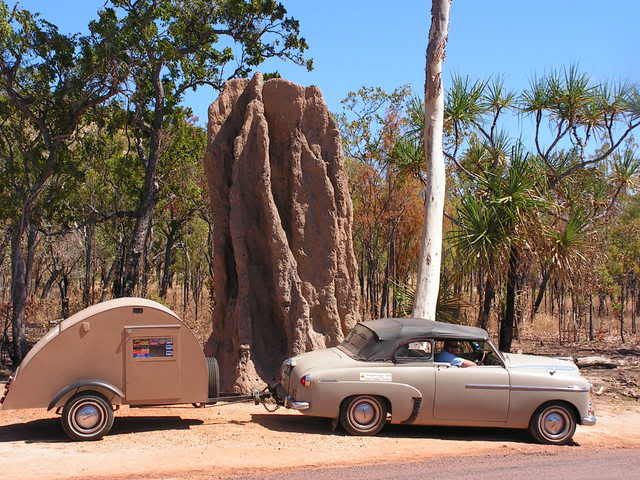 I must go now, you can all wake up and go back to whatever it was that you were doing before you came across this drivel,
see you all out there,
Leigh & Karon