Post by Don Ricardo on Dec 14, 2016 10:00:46 GMT 10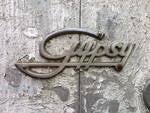 thanks very much for your reply. Sorry about my delay in responding. I have had a better look at my Gypsy, and this forum etc...
I am trying to put together a people-history of the SS Zealandia. Most shipping histories focus on sort of board-room level stuff, not on the passengers, crew etc, let alone the person who commissioned the ship.
I am searching for Zealandia stories like the Wildeshott one, and would love to include that and the photos in the history too. The ship had an amazing life pre WW1, as a troopship in WW1, as a very popular coastal steamer in the inter-war years and again as a troopship in WW2 beofre she was bombed in the first air raid on Darwin in 1942. Will write a note to Jennison too.
cheers and thanks Bruce...
Hi again Gypsy Bruce,
I've replied to your comments about your Gypsy caravan on a new thread that I have created
here
(just click on the blue link). I thought it was better to separate out the discussion about the Gypsy from the discussion about the Wildeshott and the TSS Zealandia. Hope that's OK?
The social history of the Zealandia you are proposing sounds fascinating, and well worth doing. I am sure that Jennison will be interested to hear more about your project. Do you have a personal connection with the ship?
Interestingly enough, my wife's grandfather worked at the John Brown & Co shipyards on Clydebank, and may possibly have been there around 1910 when the Zealandia was being built (he would have been 16). Talk about six degrees of separation!
We took a cruise on the River Clyde earlier this year, and saw where some of the shipyards were. There's not much to see now. Amazing - and a bit sad - how such a thriving industry can so totally disappear, and so many, many jobs with it. They say that over a period of 200 years, 20,000 ships were built on the Clyde, and at one point 25% of the world's ships were built there. So the Zealandia was the product of a proud tradition.
Do tell us more about the Zealandia as you move forward. For us vintage vanners, the ship is tied forever with the Wildeshott caravan, but at this stage we know quite a bit more about the former than the latter. We know where the Zealandia was built and by whom for starters! Hopefully one day we will find out more about the history of the Wildeshott van as well.
Don Ricardo