Post by Don Ricardo on Mar 13, 2019 21:42:16 GMT 10
Hi all,
Some forum members have become involved in Vintage Vanning because we holidayed in, or remember our parents' or grandparents' caravans. Some forum members have become involved because we've bought a caravan to match our classic vehicle...
And then there are the forum members who come from a long line of caravanners, extending back over several generations. One of the forum members in this last group is
Franko
- Frank and Liz. A few weeks back Franko sent me some photos illustrating what we might call their 'caravan tree' - like a family tree, but made up of caravans! They have given me permission to post the photos on their behalf, and I thought that lots of forum members would be interested to see the vans that have been part of Frank and Liz's lives.
First up is a caravan built by Liz's uncle, George Whyte. It's in classic 1930's style and teamed up with his 1928 Dodge: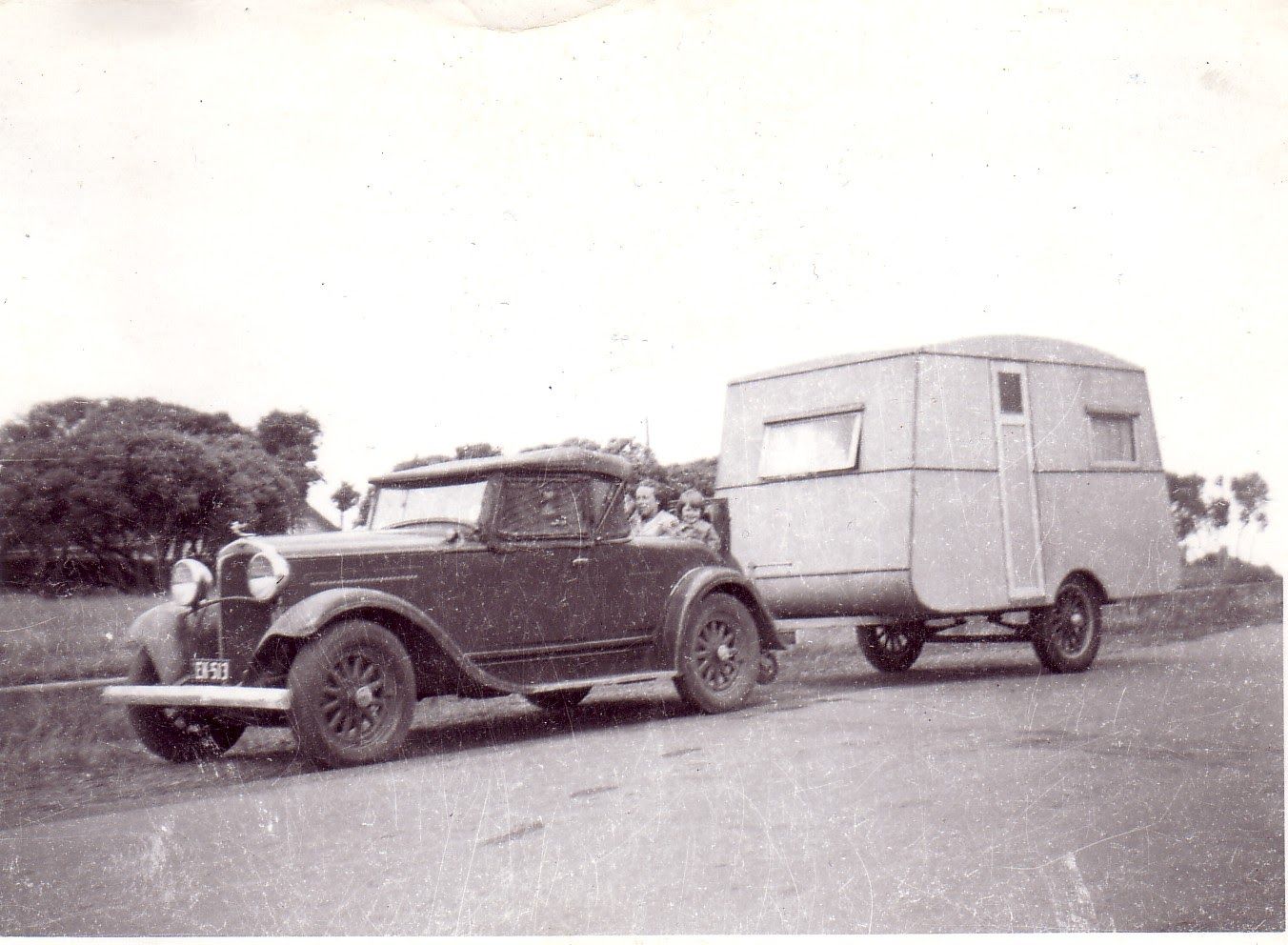 Frank's father had trucks with the Victorian CRB (Country Roads Board) in the mid 30's. Here are a couple of photos of the road gang. The first photo was taken in 1935. Note the caravans: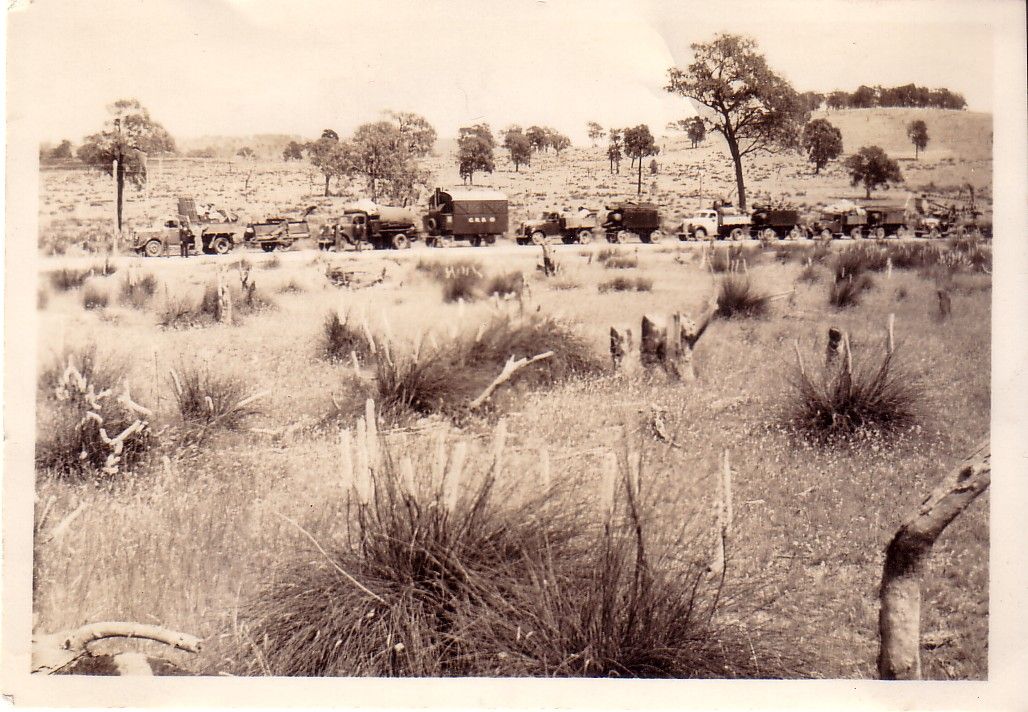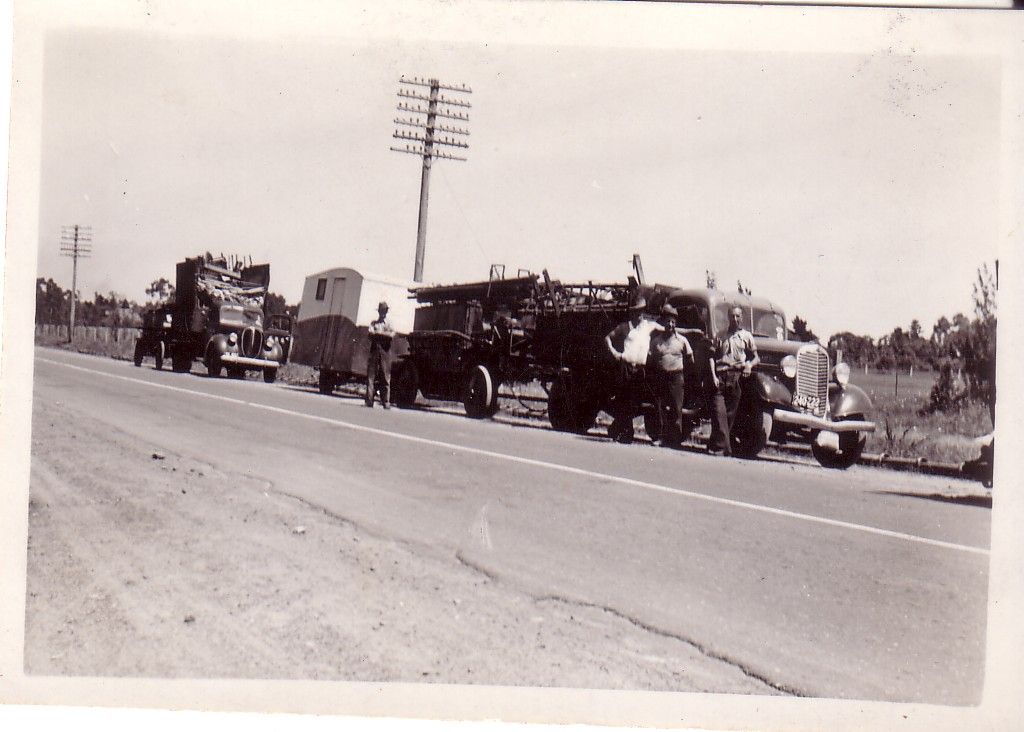 This photo shows two of Frank's sisters with one of the family vans. The photo was taken in 1949: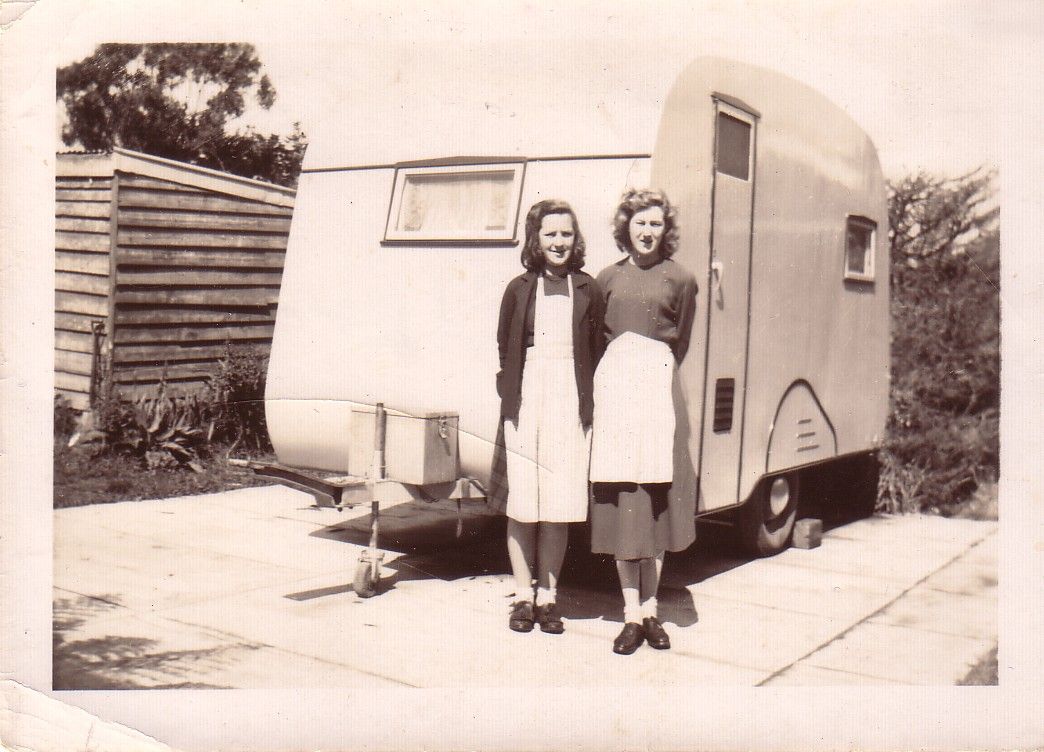 Frank's mother, Jessie, with the family's Furness - note the sliding front window. The car in the photo is either an FE or FC Holden, so that dates the photo as being no earlier than 1956: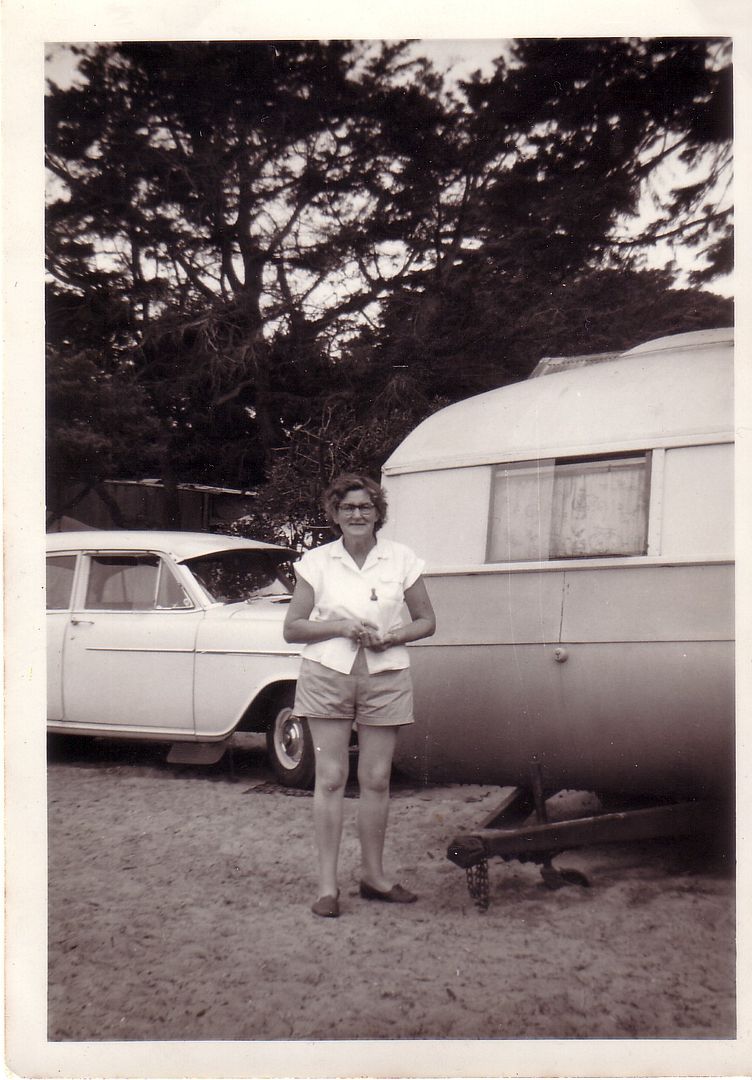 Later on, Frank's father, Fred, had a Newlands caravan, shown in this photo taken in 1976:
Meanwhile, Frank and Liz's first van was a 1961/62 Wayfarer tandem. Liz comments:
"We bought the Wayfarer c1974 from Frank's sister, did a few trips to Swan Hill, and then (another of) Frank's sister took it to live in for a while."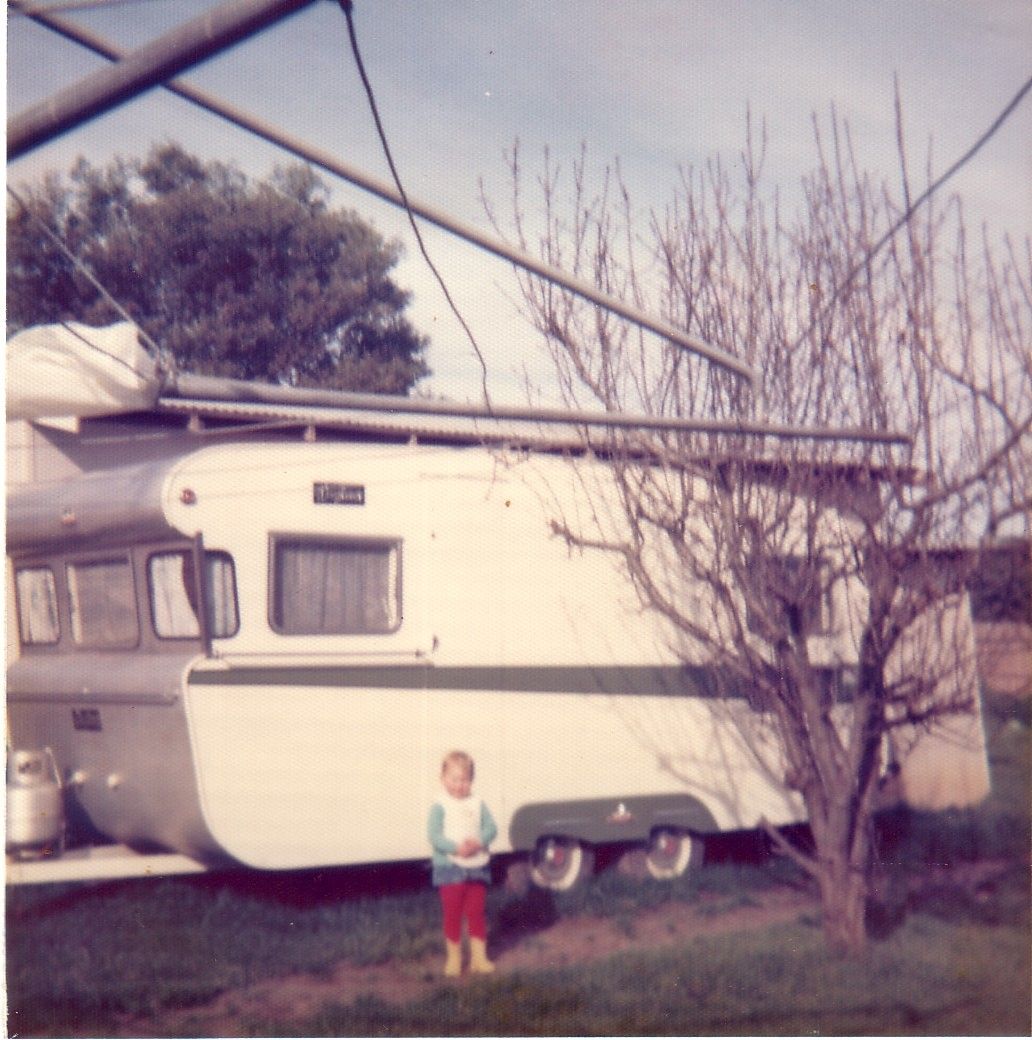 The Wayfarer was followed by a
"...Cabana (bought) new in 1975 – went all around Victoria in it, and then Frank sold it as he had bought a Millard at Auction instead of a truck he was looking at!!!! This was used at Lake Boga for holidays from 1975 until we bought a TENT!. The Cabana was sold"
: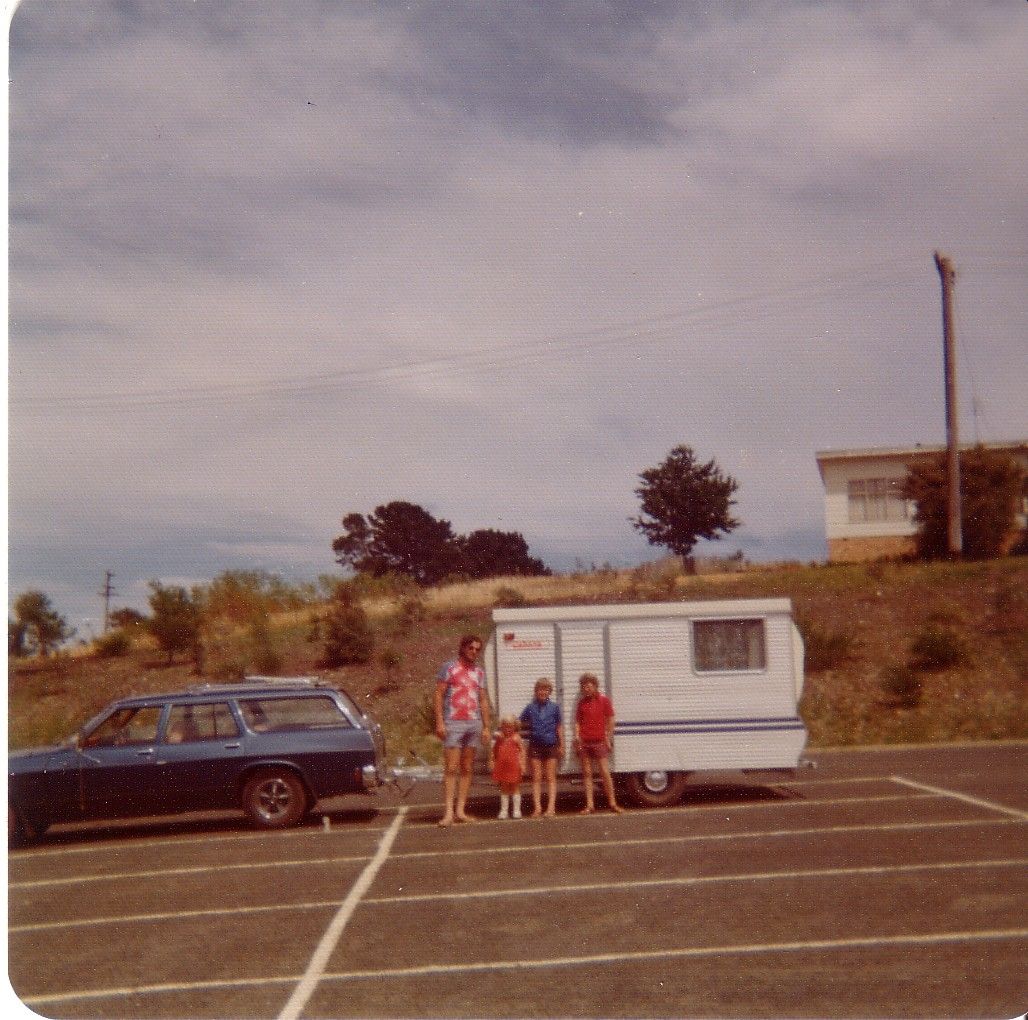 "When Franks father died in 1983 we bought the Newlands from his estate. This went to Swan Hill with us in 1985, but never was taken anywhere.""Bought an Evernew one year old in c1990 and had it for ten years":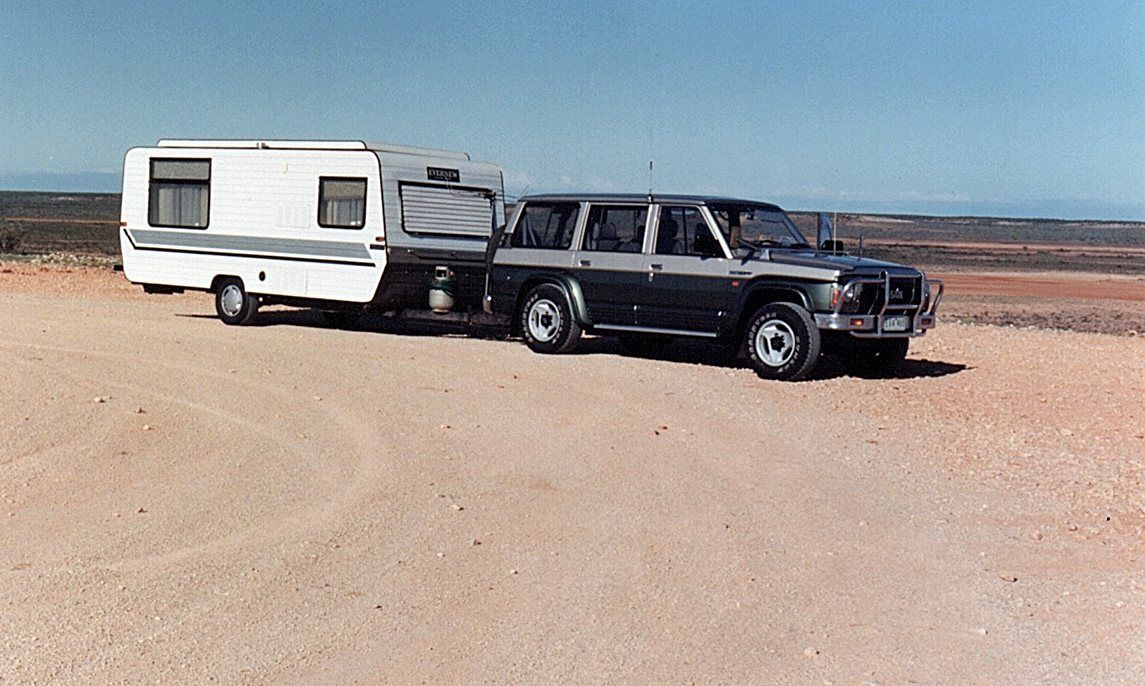 "Then a Jayco pop top in 2004; this did a lot of trips over 7 years, including when we lived in it in 2004 when we moved to Mildura"
: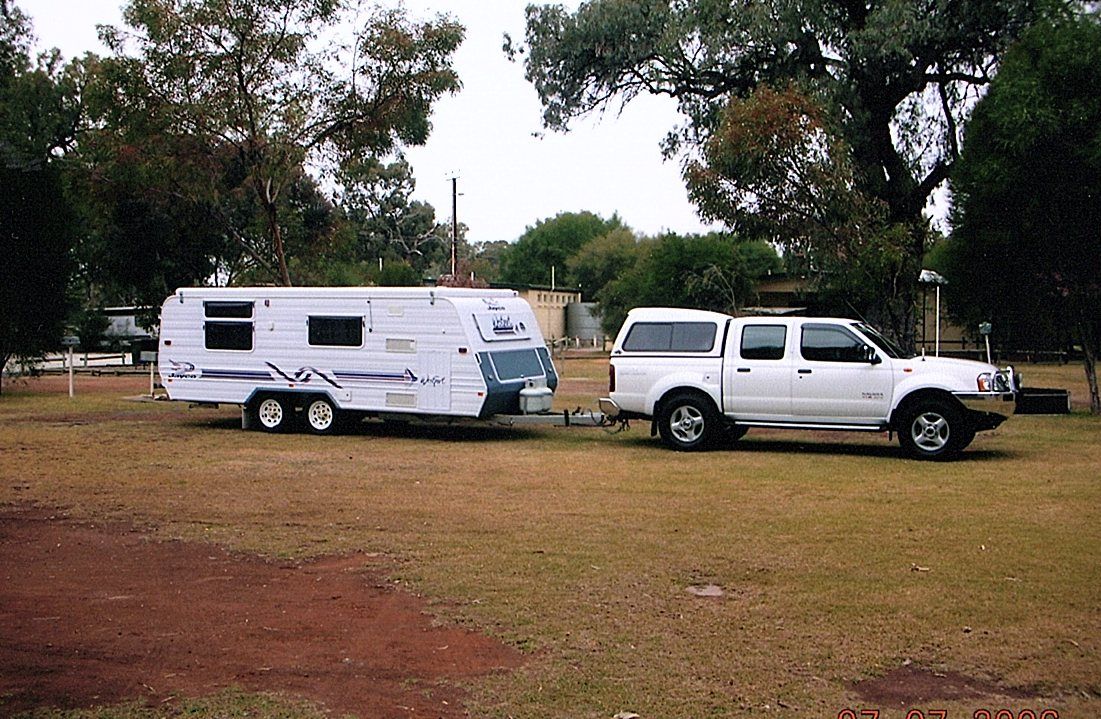 "Next was a Grant Tourer in 2011, and this will probably see us out!!"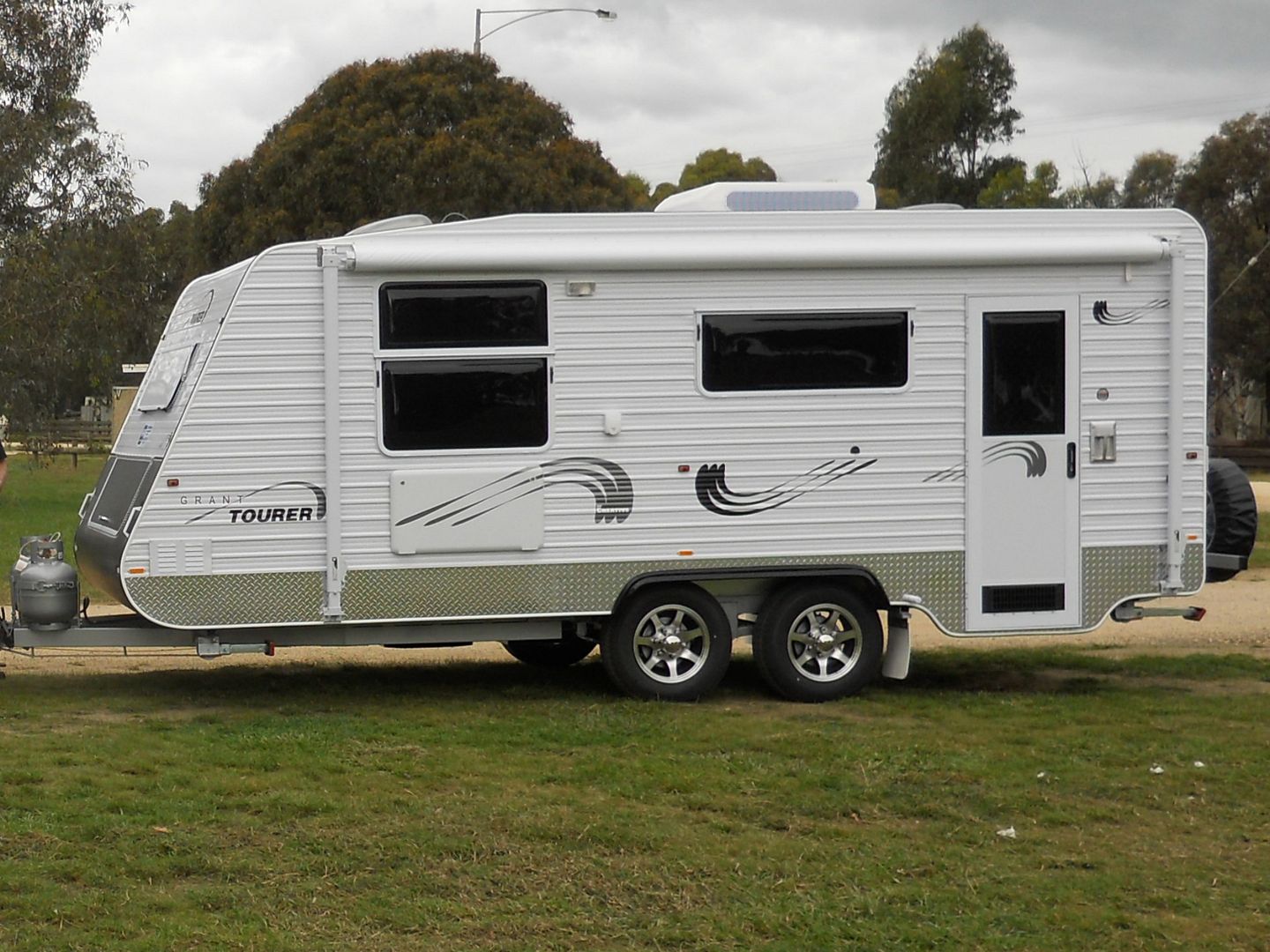 But never fear, Frank and Liz are true Vintage Vanners! They also have a beautifully original Roadhaven, purchased from Frank's aunt and uncle in 2007:
The above photos of the Roadhaven were taken at the 2018 Vintage Caravan Nationals at Wangaratta.
The Roadhaven is often towed by Franko's Ford Customline, seen here on the right hand side of the pump on the way home from the 2014 Vintage Caravan Nationals in Broken Hill: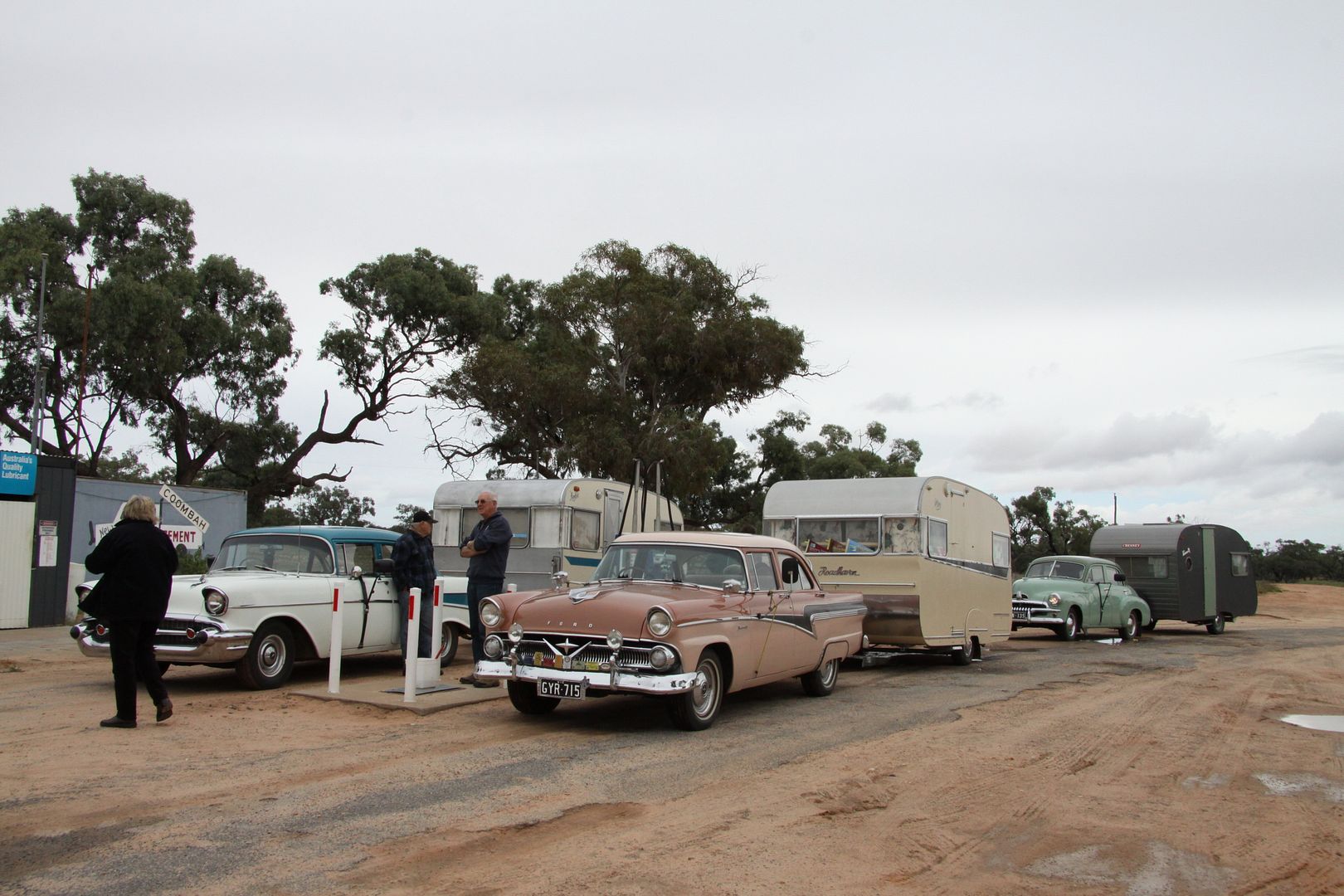 Very special thanks to Franko for sharing their 'caravan tree'. That's an amazing series of photos and an amazing collection of vans. I'm sure there must be a lot of fascinating caravan stories reflected in the pics.



Don Ricardo