Post by Surf Tragic on Dec 13, 2017 23:28:28 GMT 10
Suppose I better confess this passion for metal enclosing a Flathead V8, it really isn't my choice of Cusso models as I prefer the '55 to '58 having once owned both the 55 & '57 models, BUT, this car belonged to the Grandmother of my Son-in-law, she bought it new in Melbourne in 1953, yes it is the Anniversary model, then drove it home to Rainbow in Vic.
This old girl was driven into a barn over 35 years ago and literally forgotton. I first heard about the car over 17 years ago, and it has taken all that time for me to ask my son in law if the vehicle really did exist.
Keys still in the ignition.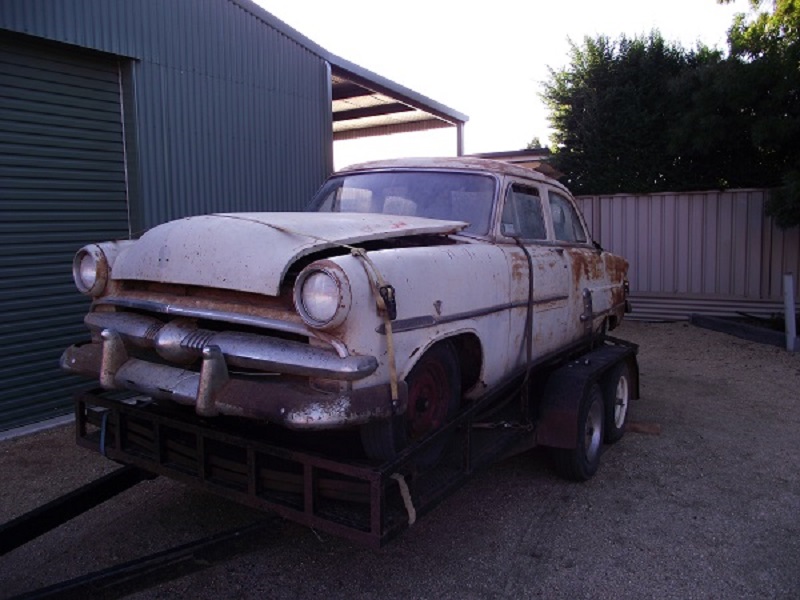 I got delivery to the door!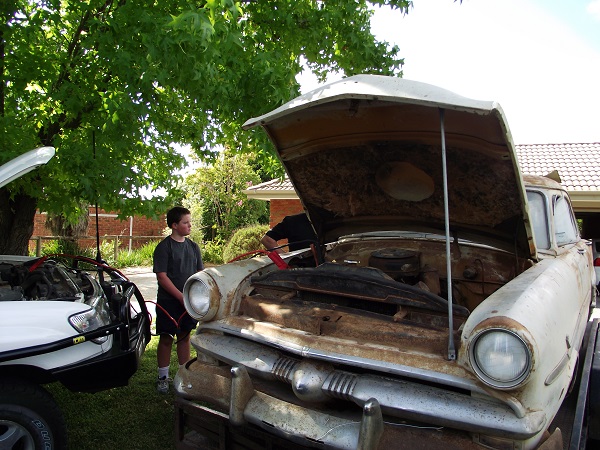 The motor was running & we were able to drive it off the trailer into the garage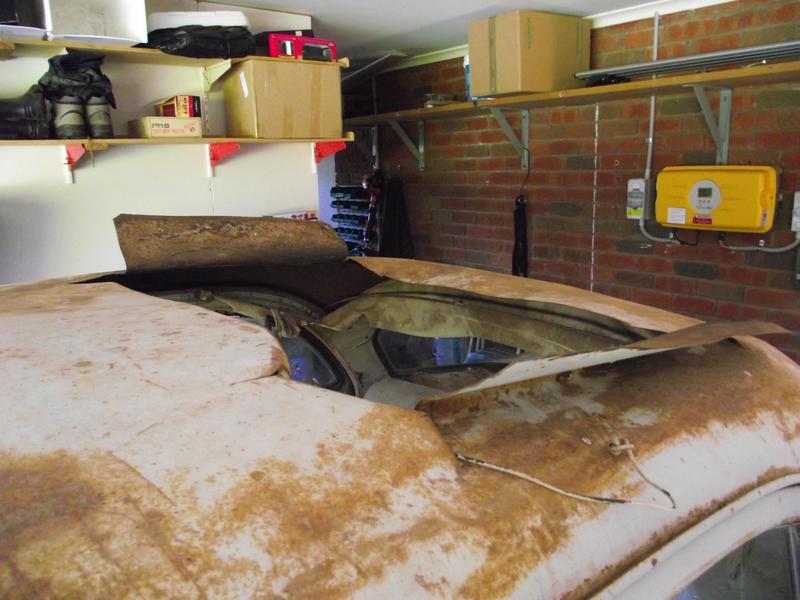 Sacrilege !! it's last use was for spotlighting, beautiful solid metal cut away.
The bent chassis has been repaired, radiator recored, new water pumps, hoses, all ignition electrics new, reco carby, lots on the front dismantled, repaired, welded, & refitted with all new identical bolts, 120 plus comp to all cylinders.
The generator has to be replaced with an altenator, the price of that one item is prohibitive if you convert your existing genny.
The greatest attraction is the full floors & minimal rust, however there is enough rust in the guards that require attention. I've already sourced a reasonable Turret, & may take the vehicle to West Wyalong for all those repairs, there is an "old school" panel fabricator over there & he spent hours here recently inspecting, & is keen to do the work. My abilities are more confined to dismantling & refitting and some minor modifications like power steering.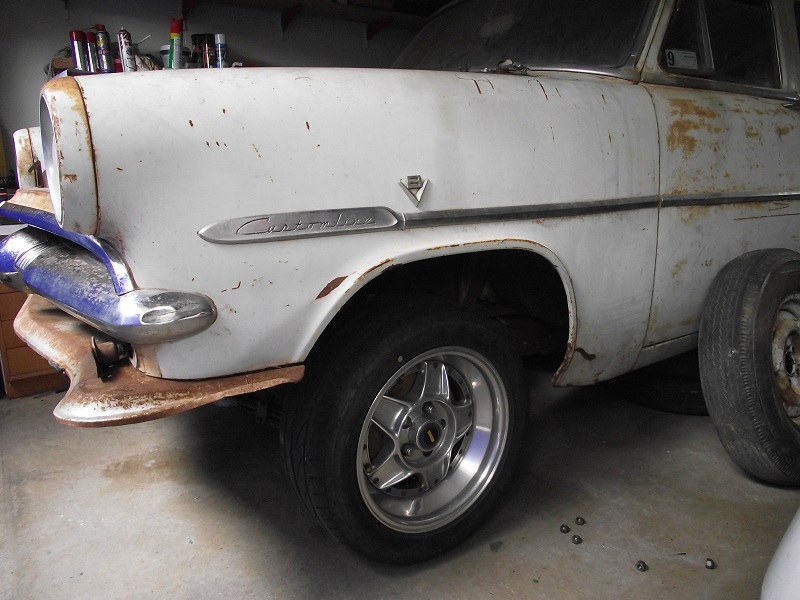 These later model !6" x 8" Ford wheels fit straight on, they just need the right offset to fill the guards, so a bit of sorting with tyres, wheels, clearances, the right disc brake setups, how we miss the likes of Kaybee ? Col still gives me some advice on the side which is appreciated.
This project may never be finished in my lifetime, it is just another one of the many things I love doing. However I must proceed with the Don 140 as it has suffered from lack of attention for a while now.
No doubt the dry dusty conditions of the outback have preserved the metal.
Good Patina hey?
Surf Tragic.