Post by willies on Mar 3, 2016 21:23:01 GMT 10
Hi Everyone,
We have just purchased a van that will compliment our Arnold (10' Homemade). Arnold is only 6' wide and I can't sleep straight in bed. This "new" van was mentioned in another thread recently by SGTL.
This is all that we know at this time. It was a shed find by the guy that I purchased it from and he purchased it from the son (79 year old) of the original owner. I will be in contact with him in due course. Was found in Goolwa.
I have had a look over it and as yet we haven't found any true indication of the maker. I will look a lot harder when we finally get it home to Adelaide soon. ( Driveway space is limited at the moment but working on it)
Attached are photos that may be of assistance.
Length 14'6" Width 6'6" running on 16" wheels.
The draw bar has been modified at some stage to give a bit more length.
There is an ETSA tag for 1963 re electrics. Electrics currently have a socket with a brass screw cap under the van with what looks like a battery setup under the rear dining seat.
We have the most beautiful blue acrylic sink but there is no water supply either mains or tank.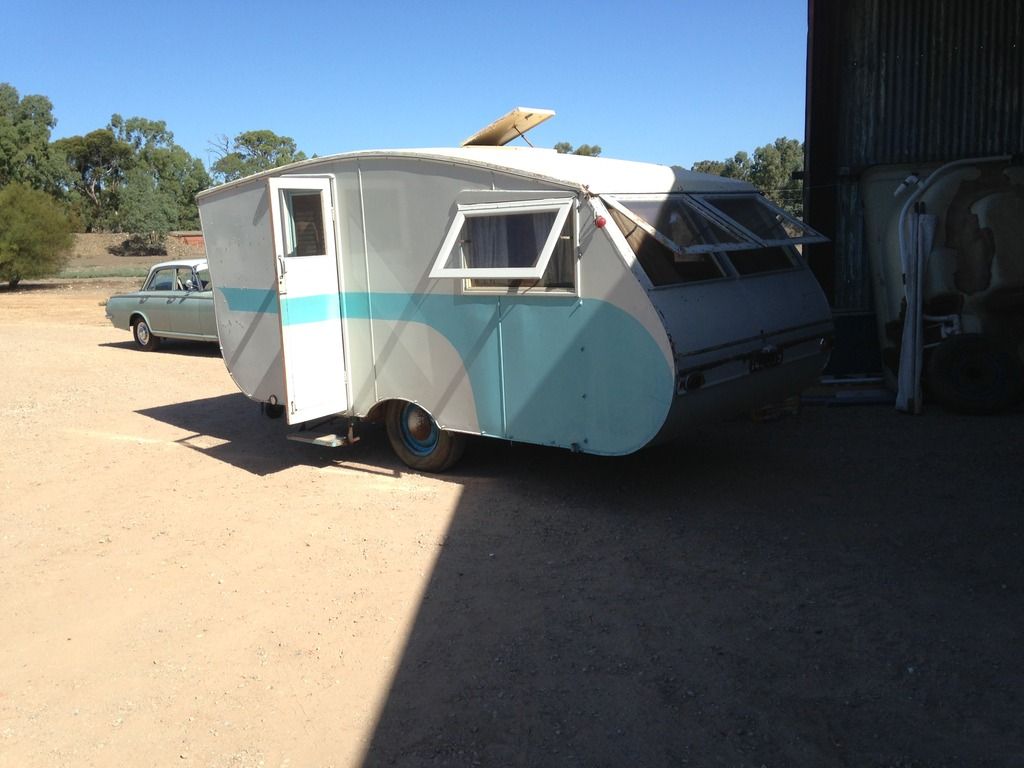 The timber lip above the windows is very similar to Furness before they went sliding. Anyone know what the bracket on the side would have been used for? No TV inside!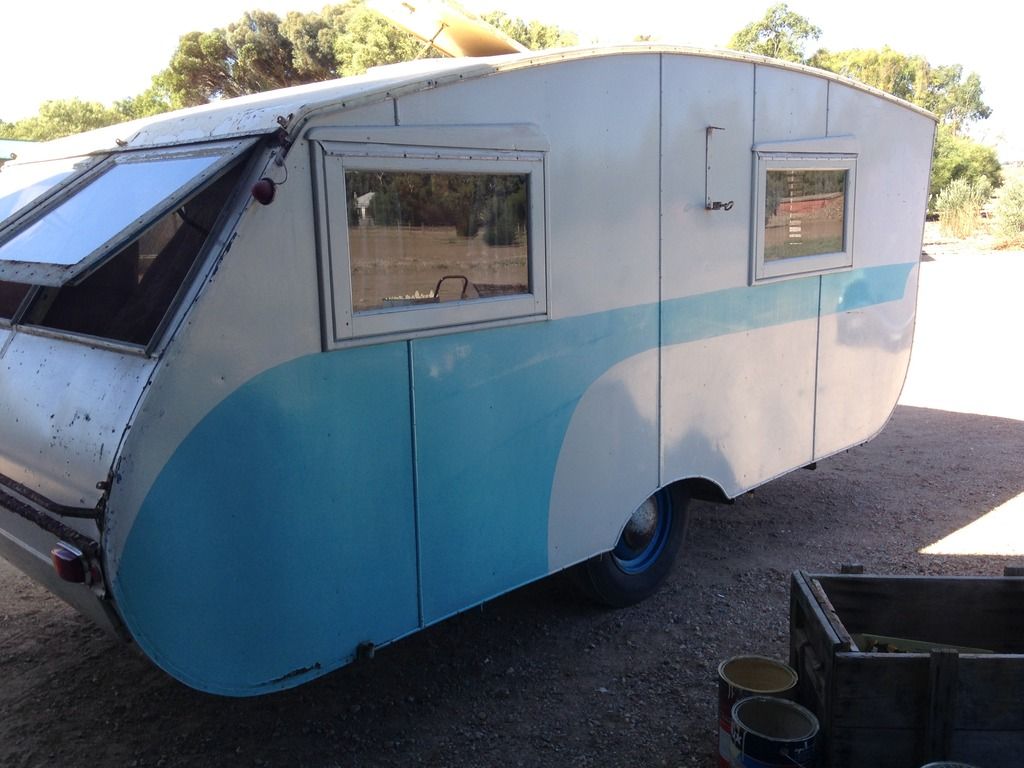 Will need to replace the rubbers on the 2 perspex side windows at the front
The photo below also has the fold out track on the floor that is for the 2 panel privacy sliding door that creates the a cosy private retreat. Also has a folding panel on the lead panel to go over the sink top.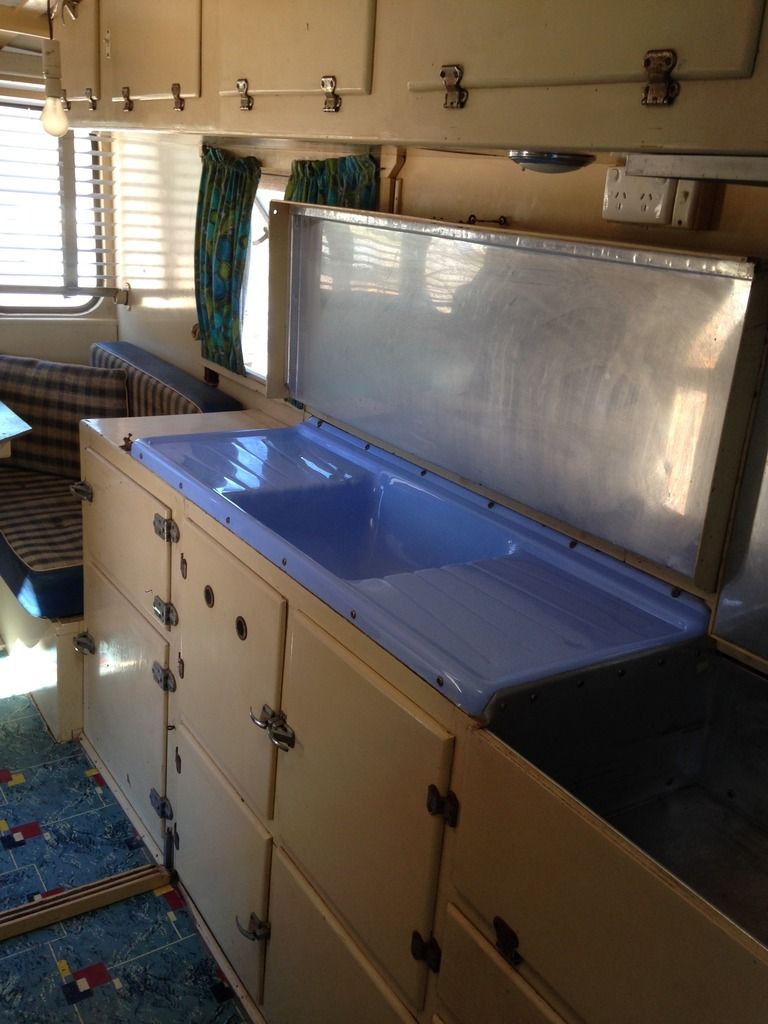 Wardrobe has a small square cupboard within the door. Door drops down on chain stays and can then be used as a vanity with the aid of a tub.
Ceiling is in fantastic condition with no leaks evident. Roof has canvas over the caneite and there is no sign of perishing.
Paper brand on the underside of one of the cupboard shelves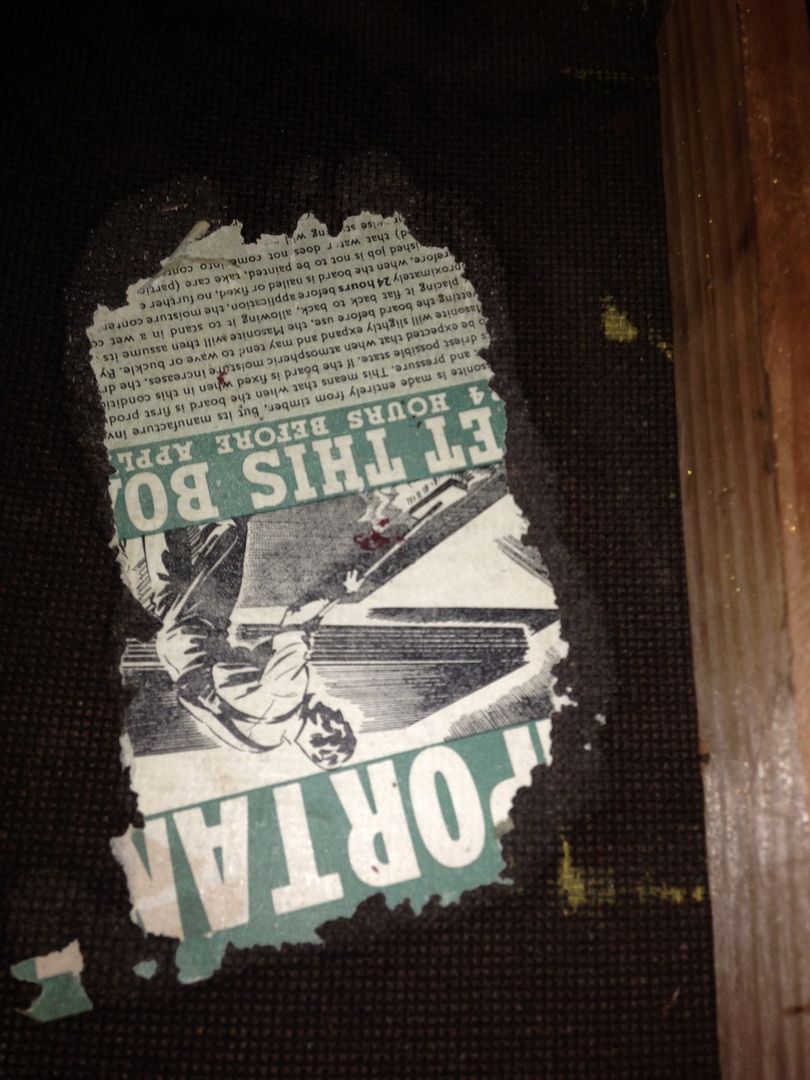 Rice coupling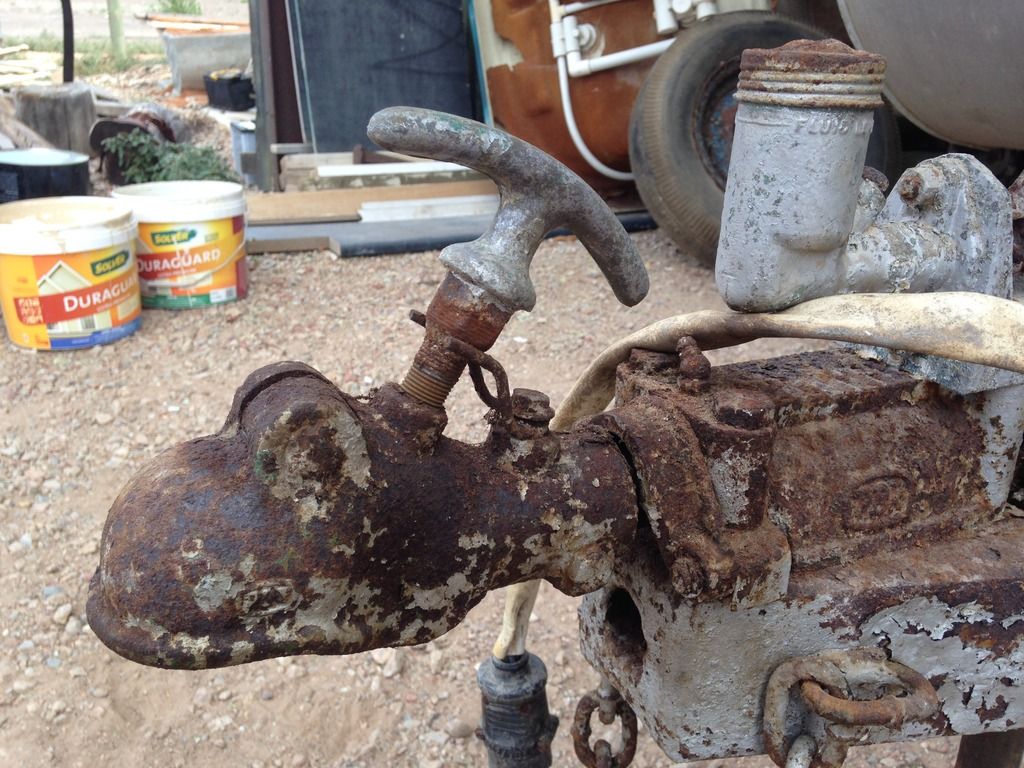 Modified and extended draw bar with provision for the spare to be mounted flat to the bar. May have been why it was modified as no one wants the dirty spare inside.
The spare. Could do with some air but good condition and the others match.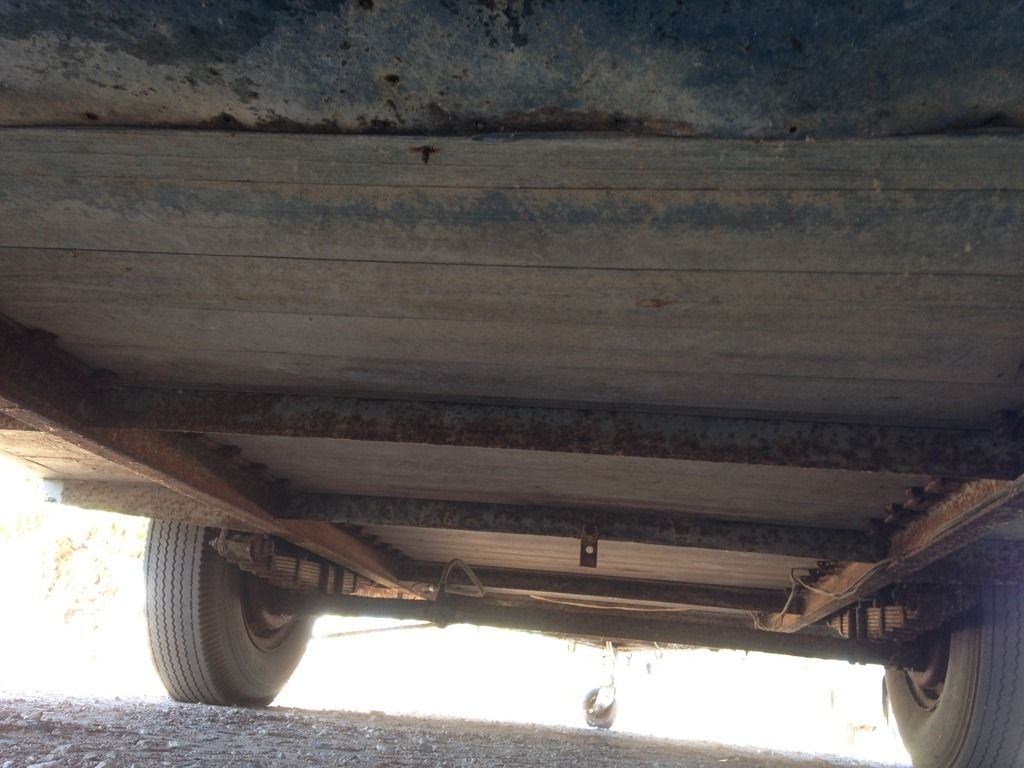 Within the power supply under the rear seat there is space for a battery and bonus spare wheel bearings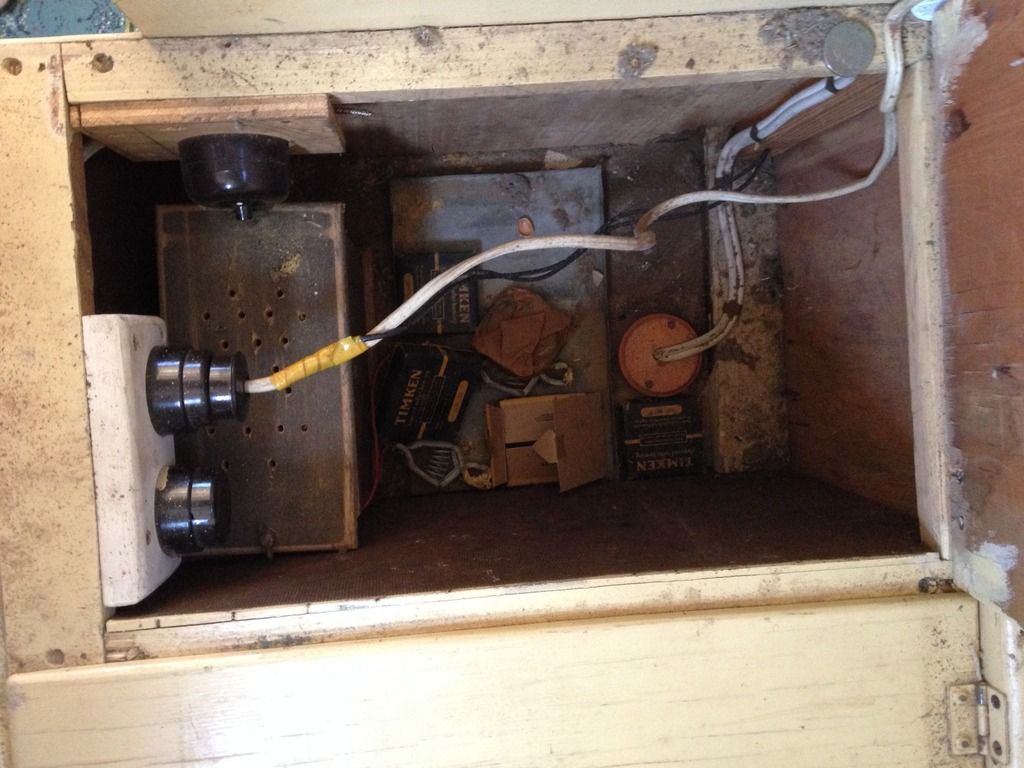 If there are any other photos needed to help identify this van just let me know. I have had a look under the draw bar and I haven't been able to find any sort of chassis number.
Last registered in 1979 and the original SA rego plate was 40859. Haven't been to motor rego to see if they can shed some light as to when that plate would have been released.
Any help would be greatly appreciated.