Post by Don Ricardo on Jun 28, 2015 15:16:06 GMT 10
COORONGER
Manufactured by Fred Schrader,
117 Regency Road, Croydon, South Australia
---
On 19 & 20 December 2012,
Crown115
(now
Crown1957
) posted photos of his 1965 'Cooronger' caravan: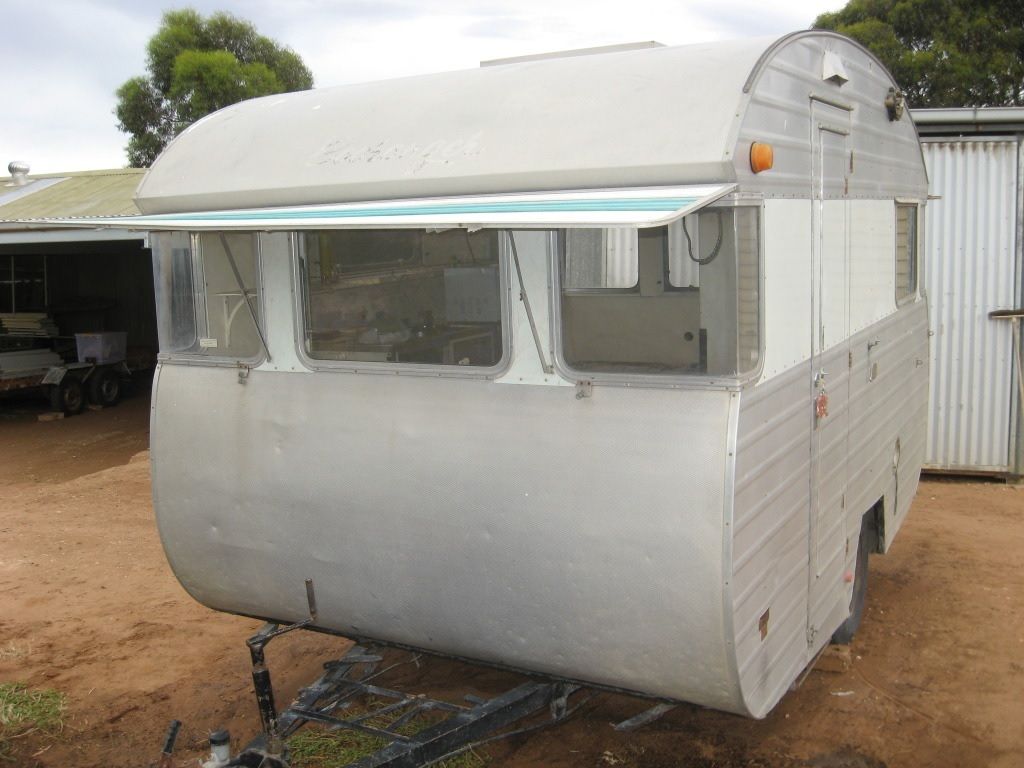 Further photos of, and information about the van in question can be found
here
and
here
.
Crown115's van was readily identifiable as having been built by Fred Schrader, who built caravans for both
Harris
and
Sportline
, and Crown115 identified his van in his posts as a Harris. However, some discussion ensued about the 'Cooronger' name which is signwritten on the roof panel above the front window, in a similar style and font to the way that 'Harris Van' is written on Harris caravans. It was taken that 'Cooronger' referred to the Coorong area at the mouth of the Murray River in South Australia, and in this regard Crown115 advised that:
Hi,
It has the name Cooronger on the front and back.
The Coorong is bout 80 k from me.
I've taken some pics of it to have it redone after a polish.
Cheers
Brian
At this point we do not know whether 'Cooronger' was a separate brandname, a model name used by (say Harris, although it seems unlikely that they would put that on a van in place of their own name), or simply a 'pet' name given to the van by a previous owner. As indicated above, we know that Schrader built vans for both Harris and Sportline, and so it is conceivable that he also built vans for another (perhaps smaller) caravan dealer - outside Adelaide even - who called their vans 'Cooronger'. One other possibility is that Schrader may have sold a small number of his vans directly to the public himself and called them 'Cooronger'. The fact that the 'Cooronger' name is signwritten on the van in the same fashion and style as was 'Harris Van' suggests to me that it happened at the point of manufacture rather than later, but the last few thoughts are only speculation at the moment.
We would welcome any further information about the origins or other examples of 'Cooronger' caravans. Feel free to tell us any details you are aware of on this thread.
Don Ricardo