Post by Don Ricardo on Jun 26, 2015 21:52:38 GMT 10
HUNTER
Sydney, NSW
---
On 8 January 2009, Franklin1 posted the following on the Classic Caravans forum:
...I've discovered an advertisement from Saturday 19 Feb 1966 placed by the Carapark caravan company in Sydney.

The advert says,

"Planning your winter vacation touring Australia? We will assist you with buying a caravan, hiring a caravan, building a caravan.

Vans for sale:
Caracraft, Alum, 4 berth
Caracraft, Alum, 6 berth
Hunter, Alum, 6 berth
Sapphire, Alum, 4 berth."

I know that the Hunter is definitely one of the Carapark models...
Then on 16 July 2009 Franklin1 on 16 July 2009 posted the following advert on the
DHL Carapark thread
.
The advert dates from September 1967 when Carapark had apparently ceased to produce their own vans and was acting as an agent for other manufacturers: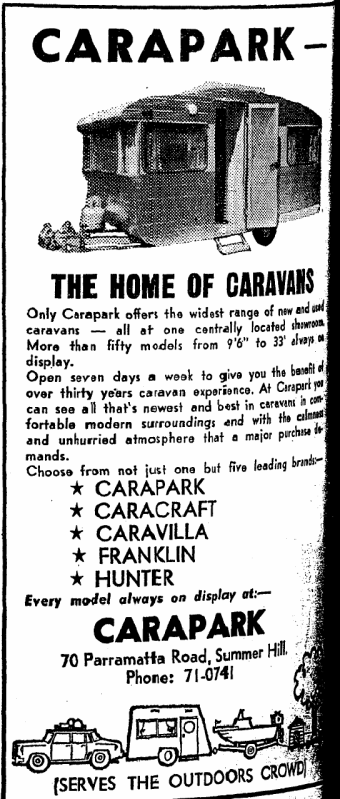 I think when Franklin1 said "I know that the Hunter is definitely one of Carapark models", he was probably referring to the Carapark Hunter model name that was applied to various bondwood and aluminium vans between the late 1940's and around 1958. After that date Carapark used either numerical names (eg Twelve-Nine), modernist era names with 'line' in them (Zestline, Newline and Leisureline), or names with space age names (Astronaut and Voyager). However, as indicated by Franklin1, from about 1966 onwards Carapark - which by that time had become only caravan dealers, not manufacturers - began to advertise Hunter caravans once more. In addition, the Winser caravan manuals of that period also listed Hunter caravans as a separate entry in their table of caravan specifications, with Hunter models ranging from 9 ft 6 in to 14 ft 6 in. What these Hunter vans might have been has had me puzzled for some time.
However...a post from
Bozhunter
and a chance reference by
Shesgotthelook
over the last day or so led me to the following photos of Bozhunter's Hunter caravan which were posted by him 26 May 2010
here
and 22 July 2011
here
. The serial number of this van is F210.
Before refurbishment: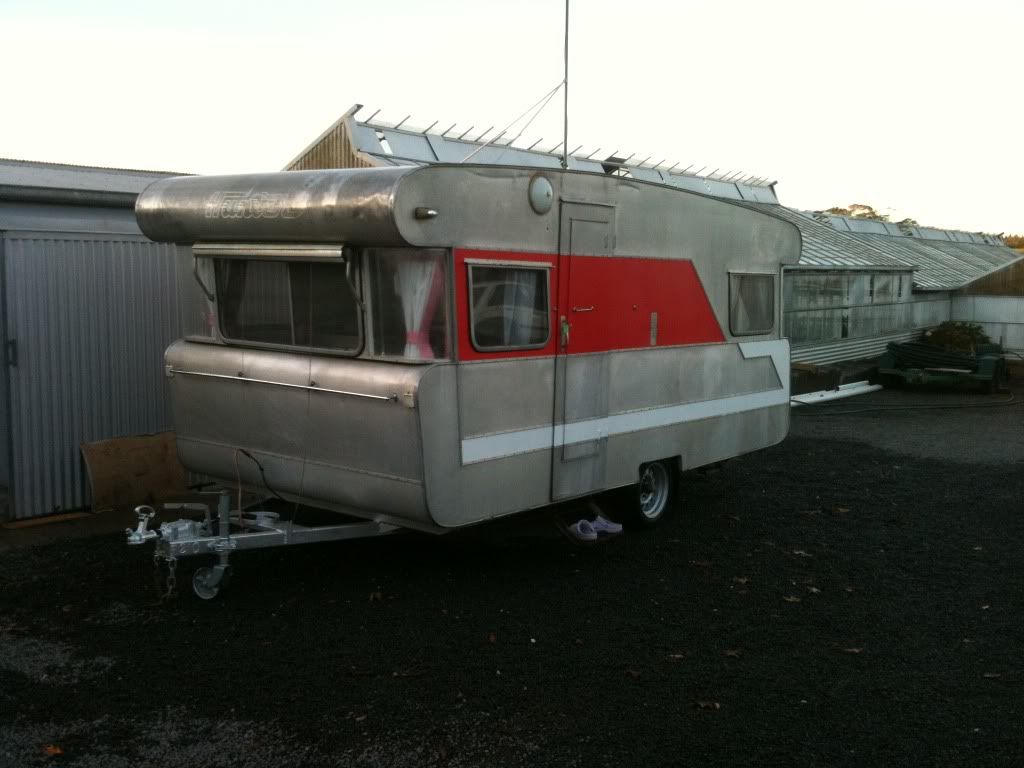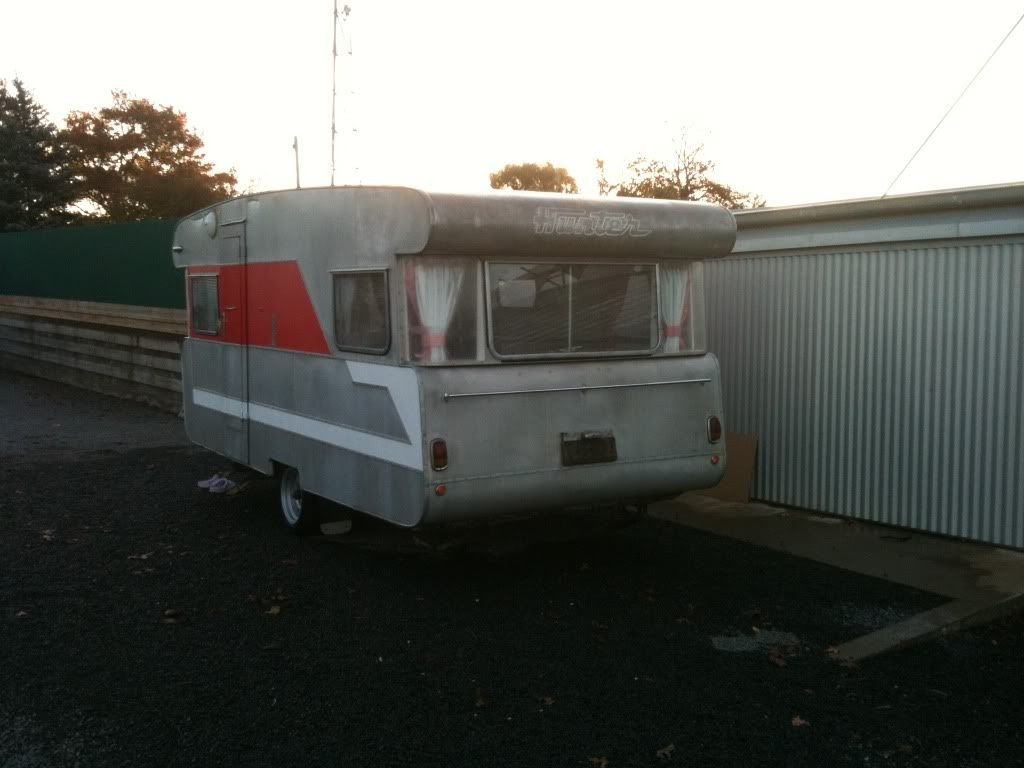 After refurbishment: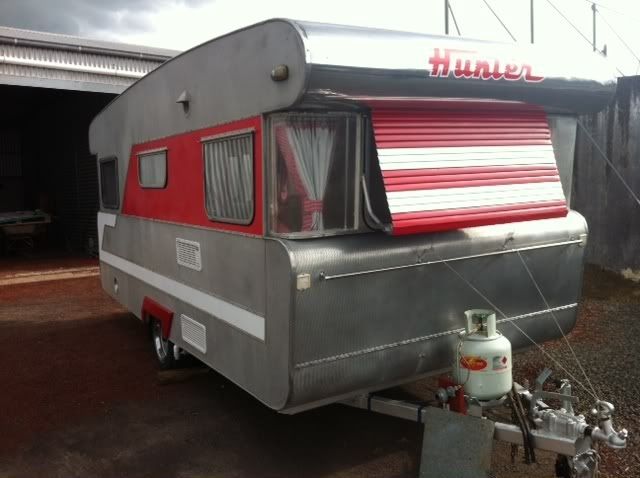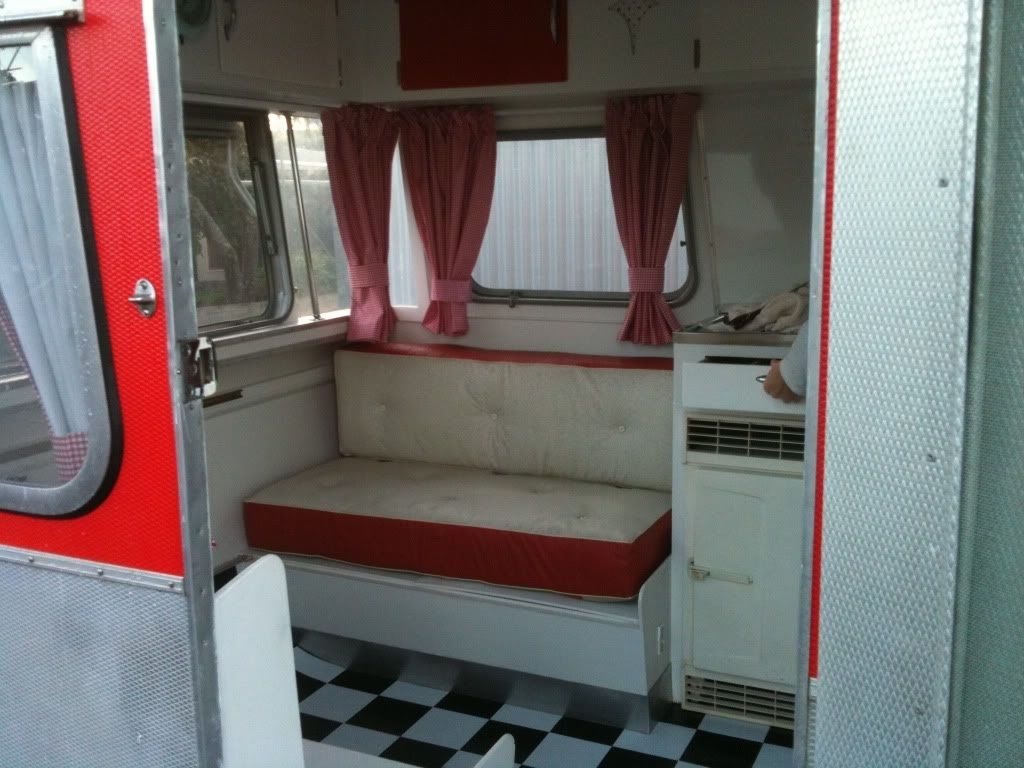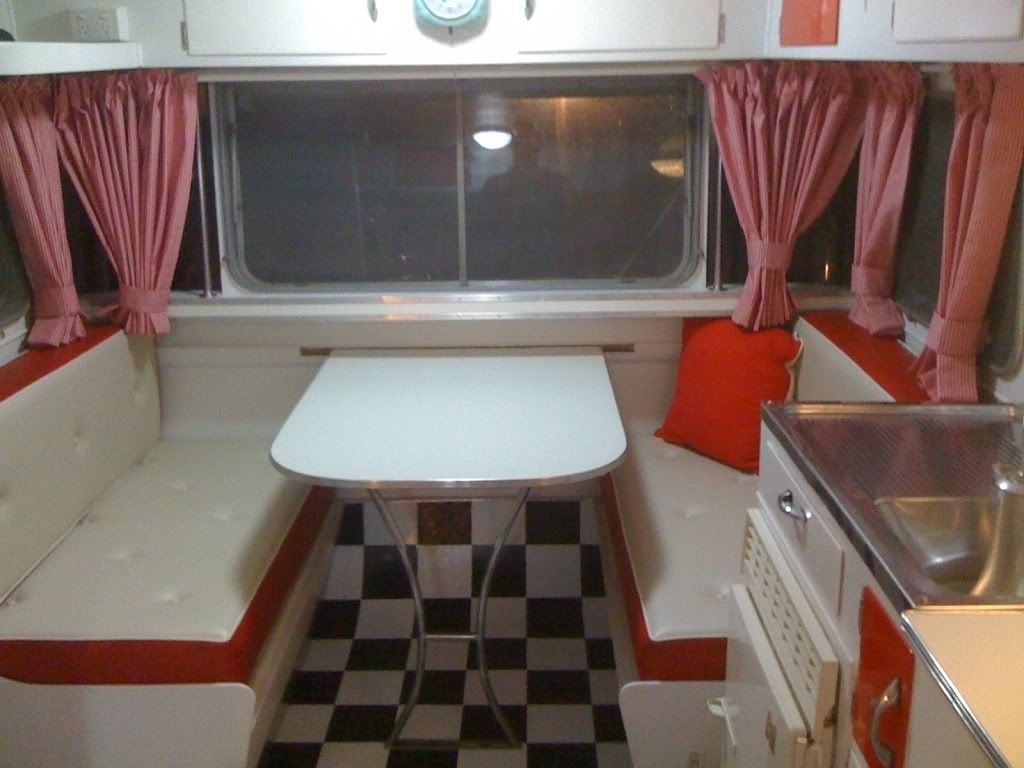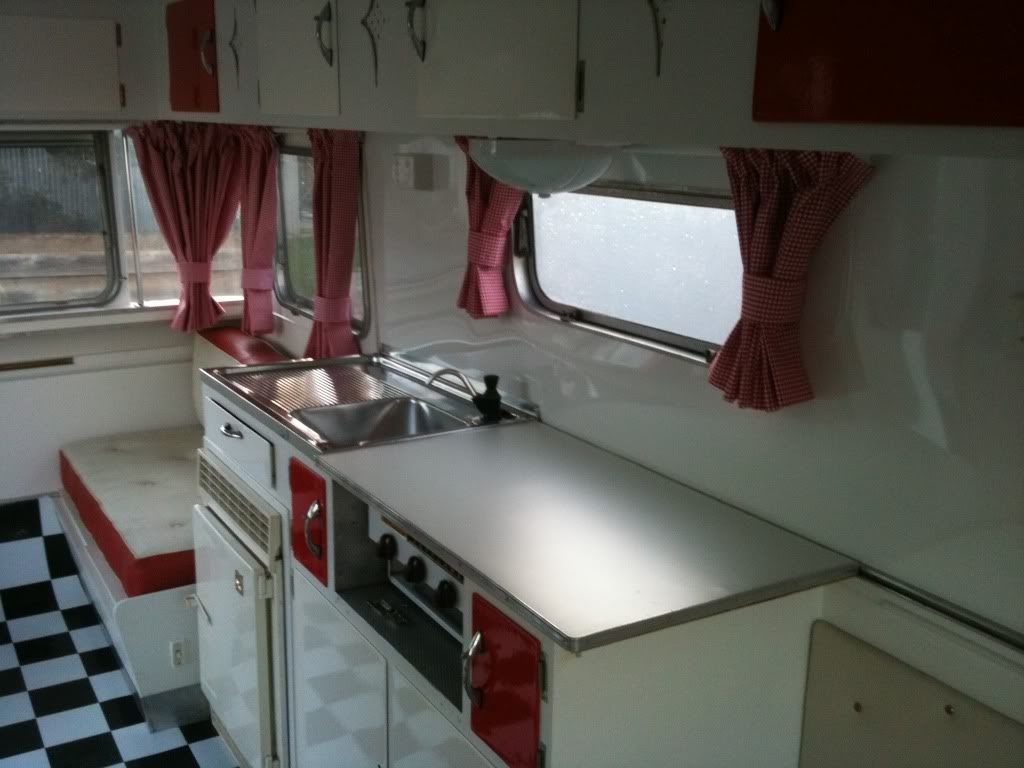 After Bozhunter posted the photos of his van, Shesgotthelook suggested that the Hunter looked identical to
this Fleetwind
, and Bozhunter confirmed that observation. The fact that Hunter vans were built by Fleetwind, may very well tie in with the serial number of F210 on Bozhunter's van - 'F' most likely standing for 'Fleetwind', just as Millard started their serial number with 'M' and Murrumba Star with 'MS'.
We now know that the
Caracraft
caravans sold by the Carapark outfit in the late 1960's, and mentioned in the advert posted by Franklin1 and shown above, were produced for Carapark by Caravan Industries. Drawing on this information, my hypothesis is that the Hunter caravans sold by the Carapark in the late 60's were built for them by Fleetwind.
Any information confirming or disproving this hypothesis is welcome.
Don Ricardo