Post by Don Ricardo on Feb 18, 2015 20:03:17 GMT 10
BLUEBIRD CARAVANS [Elsternwick, Victoria]
Sold by Mike Collins,
Melbourne, Vic
---
Over the years there have been at least three manufacturers or dealers who have sold caravans or operated under the 'Bluebird' brandname. These include caravan manufacturers located in:
Burwood, Victoria - click here

Belmore, New South Wales - click here
Elsternwick, Victoria - this thread
It seems unlikely that there were any links between these manufacturers/dealers. If anyone has information which shows a connection between the manufacturers in different states, we will combine the threads.
---
In February 2012, Huntsman posted
here
about the caravans built by his father, many of which were sold under other brand names: Lylack - Jack and Lyla Kelly - Preston VIC
Roma - 2 vans built.
Phoenix - Don Chrisfield
Bluebird - Mike Collins - Melbourne. Mike went on to operate Vicount Caravans in Vic.
Star - Albert June - Arrarat and Mildura
Lonsdale - Ian Thompson - Melbourne
Classic and Scenic - Barry Nichols - Melbourne
Cedar - George Backan - Melbourne
Bee Keepers - 14' tandems - Maryborough VIC
Private sale to a lady in Melbourne of a 23' tandem under Huntsman banner
Geoff Robinson taught Dad to weld and one of his first jobs was building the chassis for the 37' Franklin for the circus.
A number of the names mentioned by Huntsman were and are unknown to us at this point. One brand from the list which has been a mystery so far is
Bluebird
. However, a 21 foot van advertised as a Bluebird caravan was listed on Ebuy in February 2015: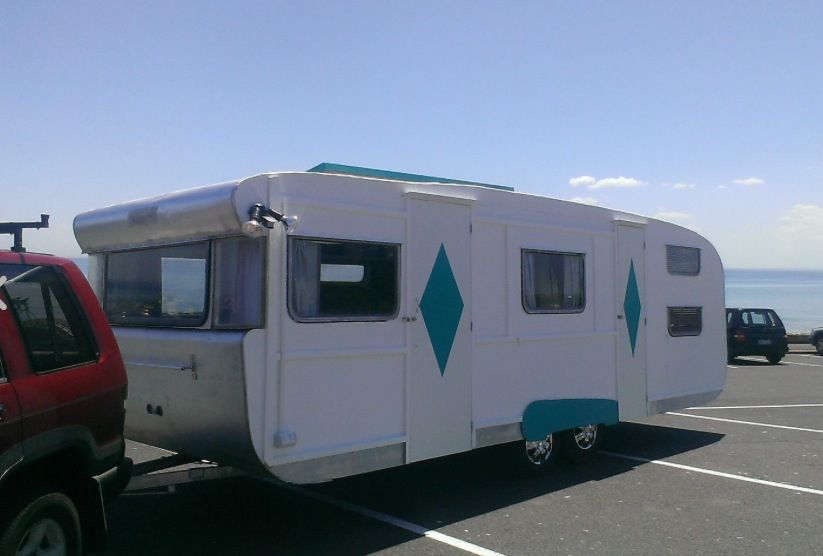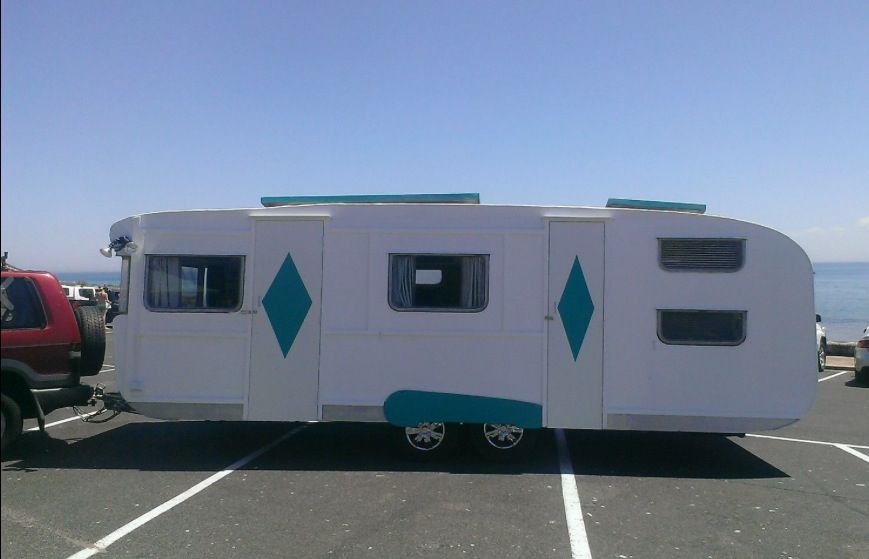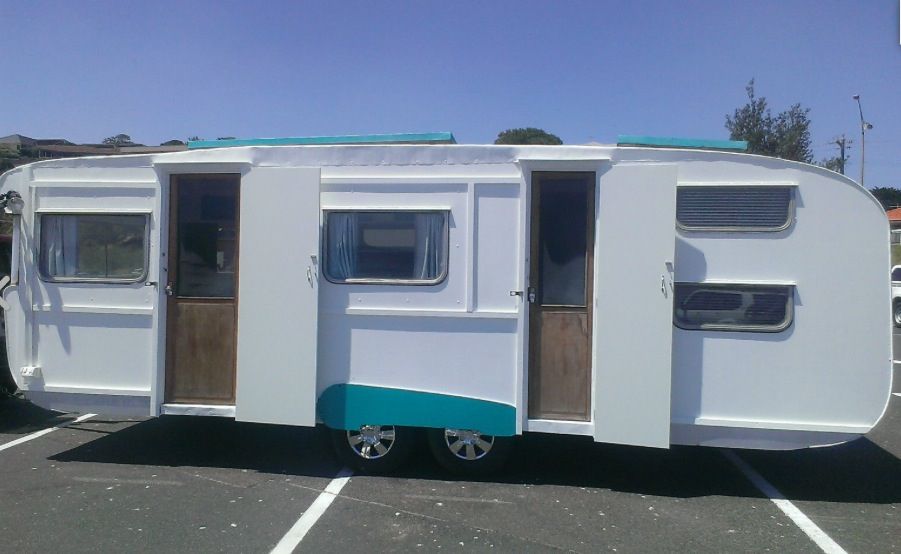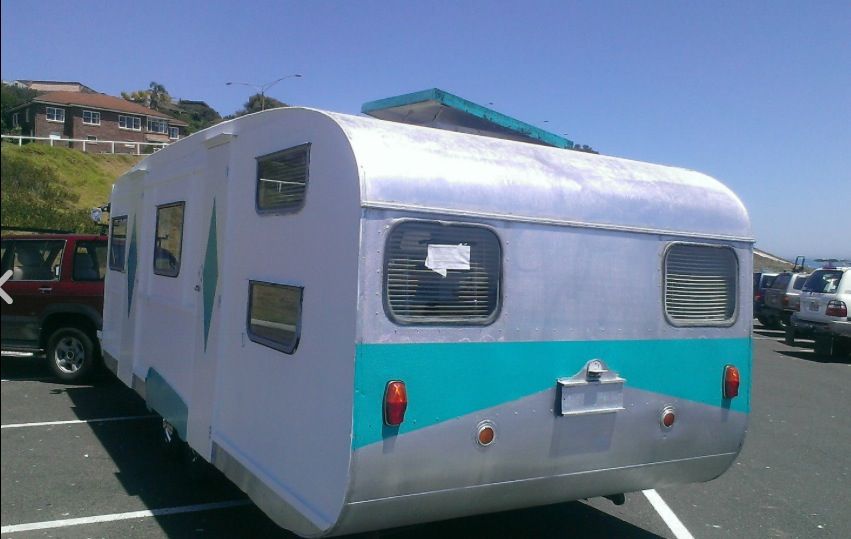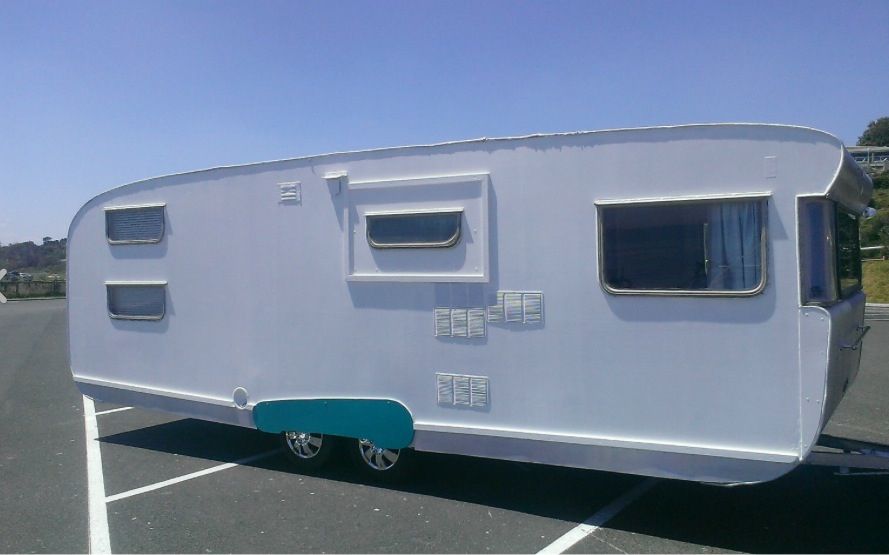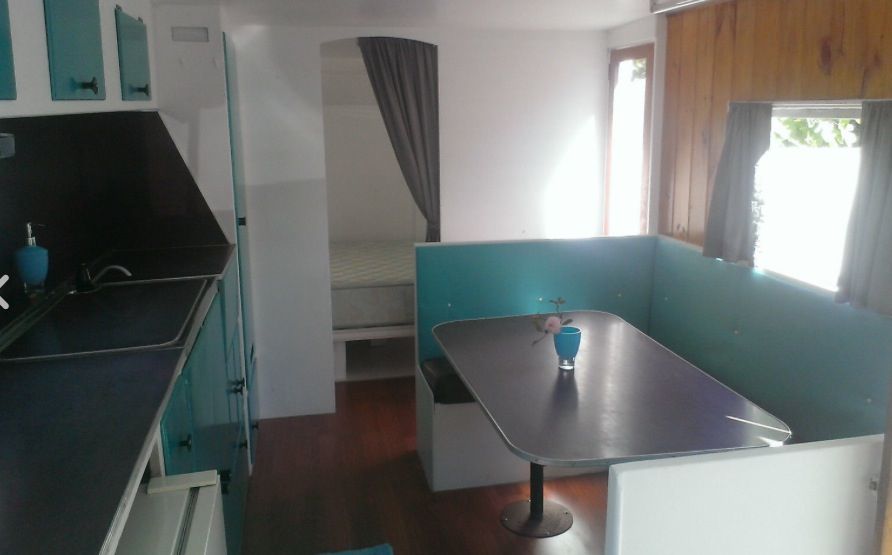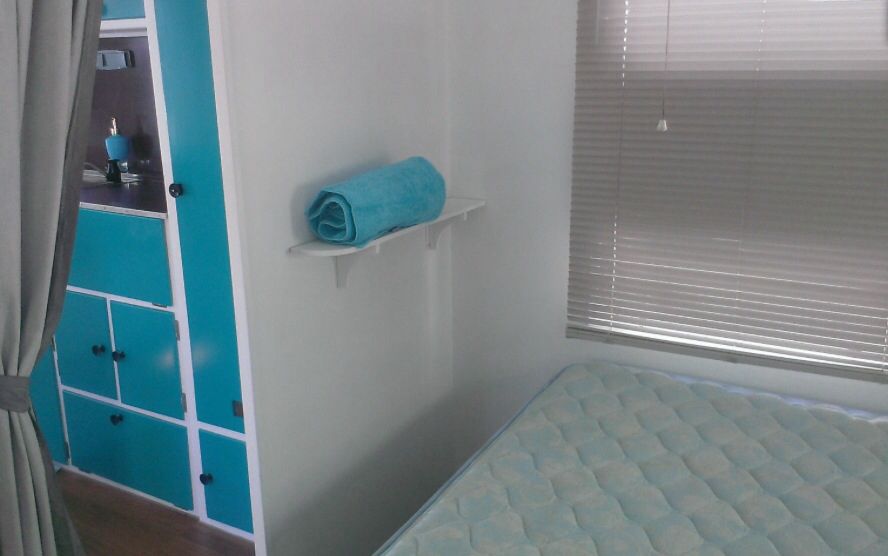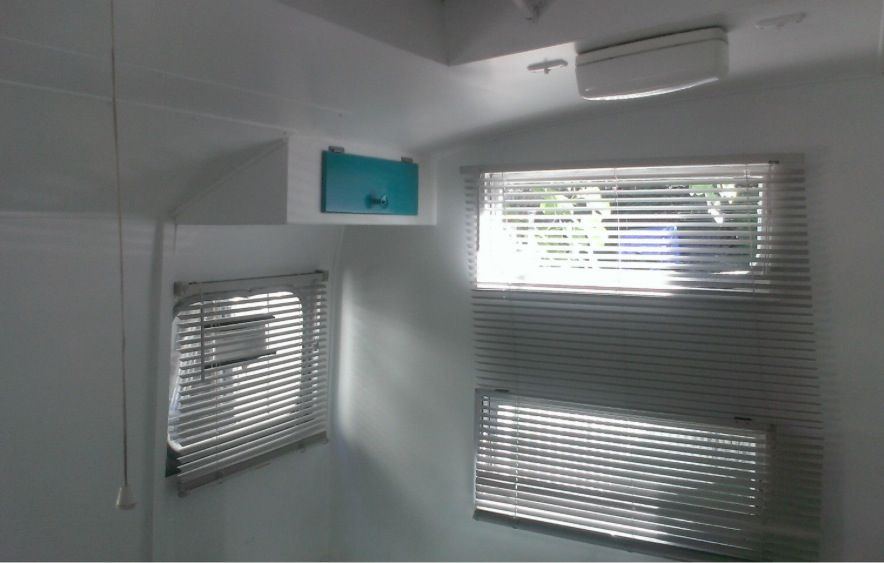 Unfortunately the photos didn't include one of the logo and/or name plate, and there is insufficient info to confirm for certain that the van is a Huntsman-built Bluebird, or even that it was branded as a Bluebird. It looks also as if the van may have had some internal changes during a refurbishment, and it is virtually certain that the external reinforcement shown on the sides of the van are additions, perhaps to pull it back into shape...
Nevertheless this van may be the first evidence we've had for Jim Collins' Bluebird caravans.
Don Ricardo