Post by Don Ricardo on Aug 24, 2014 21:50:44 GMT 10
CULBERT'S BUILD A CARAVAN BOOK & PLANS
This thread concerns a book published in the 1970's and possibly the late 1960's called
Culbert's Build a Caravan
which contained details of plans for building five different caravan models. The book was apparently available in both Australia and New Zealand. Several forum members possess copies of the book, and it has also been advertised on New Zealand auction sites.
Given the possibility that the book was first published in the late 60's, that the caravans in the book are typical 1960's bondwoods in style, and that several owners of vans built from Culbert plans have come on to the forum looking for information about their vans, this thread summarise some of the information that has been posted about 'Culbert vans'.
---
On 14 May 2011 Ruby6689 posted:
Hi everyone, I joined this forum a few weeks back but saw your rules so I went over to the Classic Caravan forum which has been very helpful.
On posting a few pics of 'Mildred' a member recognised her as a 'Culbert 10'. The plans were printed in the late '60's but the van I believe was finished early '70's...
This is Mildred the day we picked her up, she is looking far better now and receiving the attention she deserves.[/color]
Some further photos of "Mildred" posted by Ruby6689 on the Classic Caravan forum on 2 April 2011 here: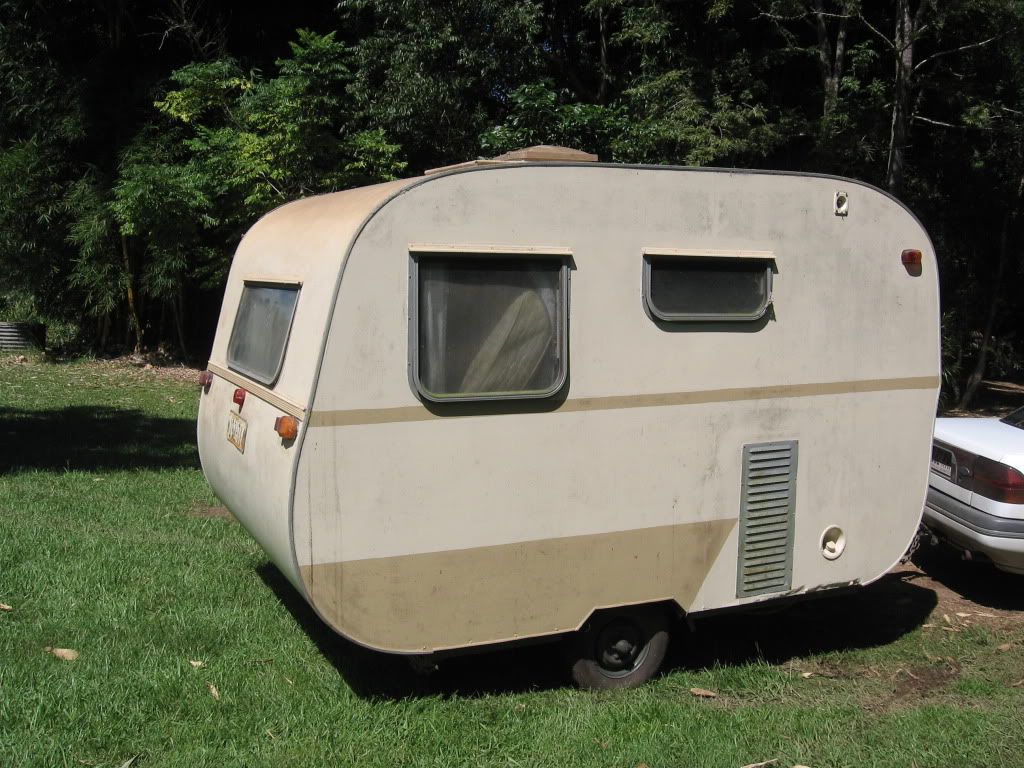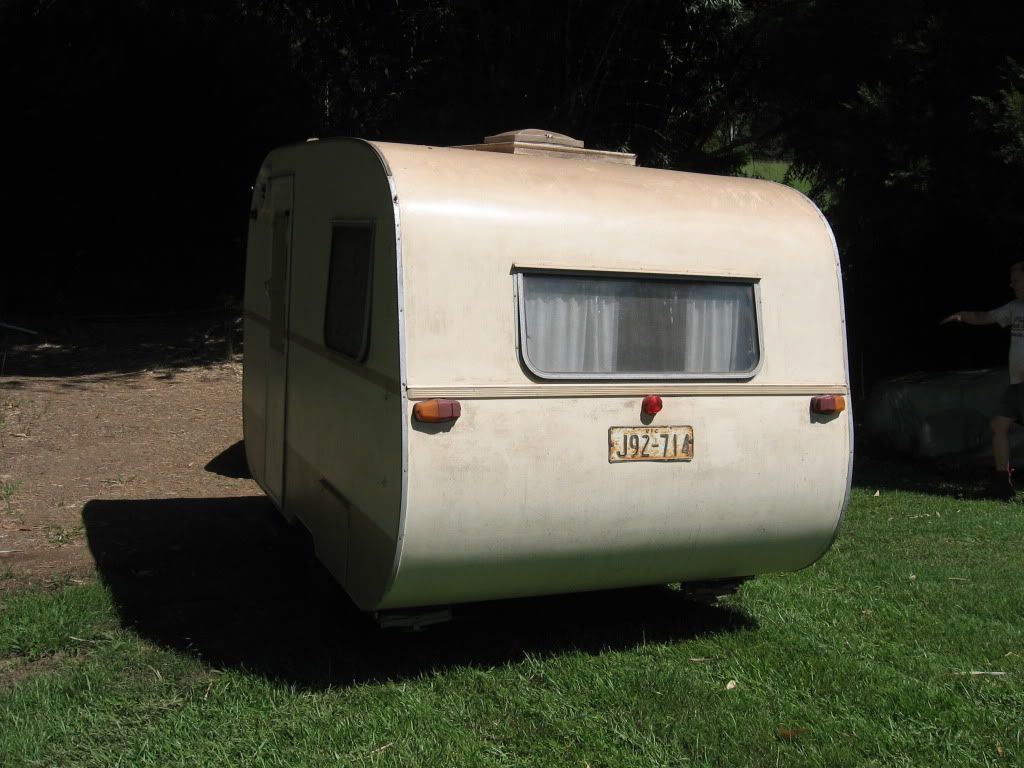 This photo was taken when "Mildred" had been sanded down ready for re-painting, but shows her original livery: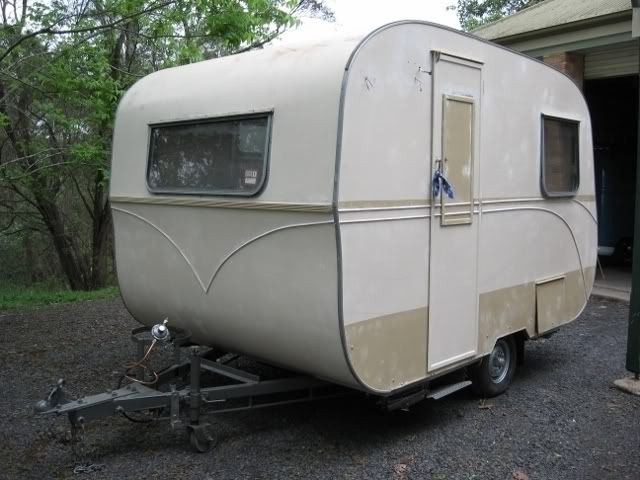 After re-painting but showing open windows: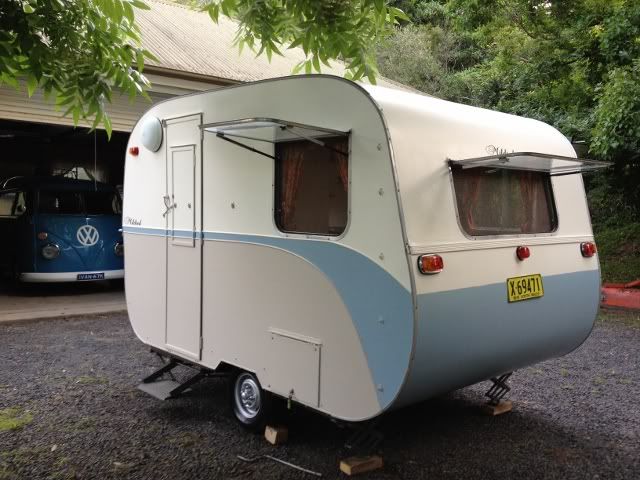 Interior shots after cleaning: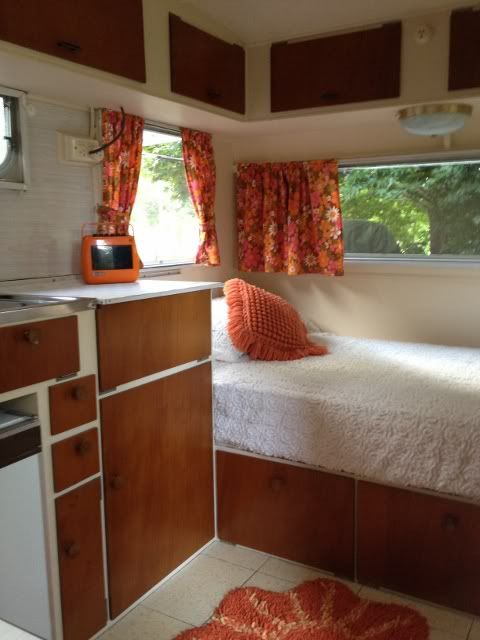 For further information and photos of Ruby6689's caravan
click here
.
---
On 16 May 2011 Franklin1 wrote:
The Culbert's "Build A Caravan" book was published sometime in the early 1970s. I bought my copy in 1975 from a Newsagent, but there's no publication date in it.
The book was the "instructions part" on how to build five different vans you could buy the plans for. Plans were full-sized, so you laid them over the ply and traced around the paper. I bought the book, but never got around to buying any plans. You would have to think there's some plans in a brown envelope in some ol' codger's shed waiting for an ebay opportunity.
The five vans that could be built were:
Cruiser 10 (10ft)
Cruiser 12
Family 13
Family 15
Family 20
ruby6689's Cruiser 10 is the first I can ever recall seeing from the Culbert's stable. No doubt there must have been others built in a backyard or two, but what's happened to them, who knows.
This photo appears in the book, and is of a completed "Cruiser 10"...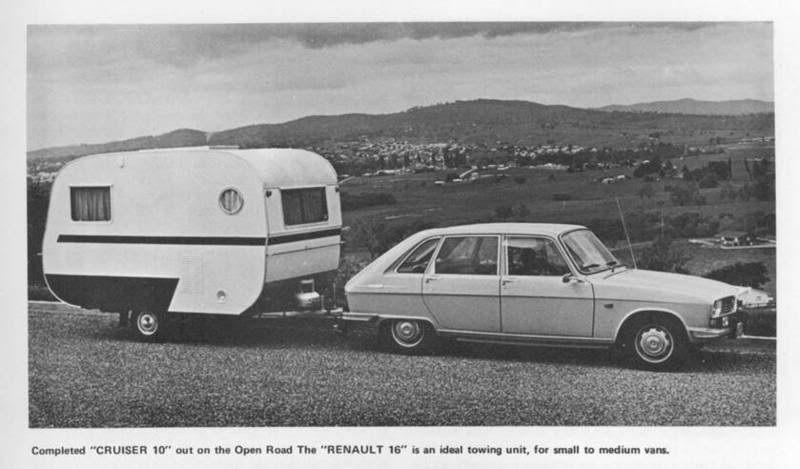 cheeers,
Al.
---
Franklin1 posted further on the same day:
Here's a newspaper archives advertisement from February 1972, so the book was available as early as that year...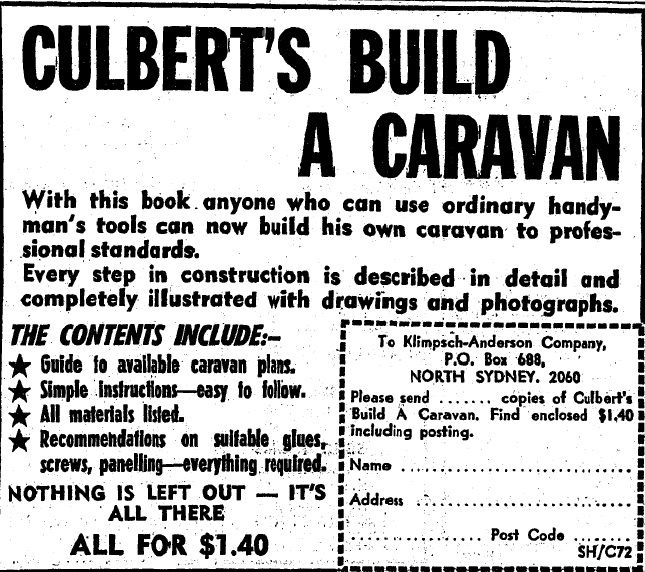 ---
On 14 July 2014, Siesta posted photos of their newly acquired van which was identified as a Culbert Cruiser 10. Note the match between the livery on Siesta's caravan and the livery on the van in the photo posted by Franklin1 above: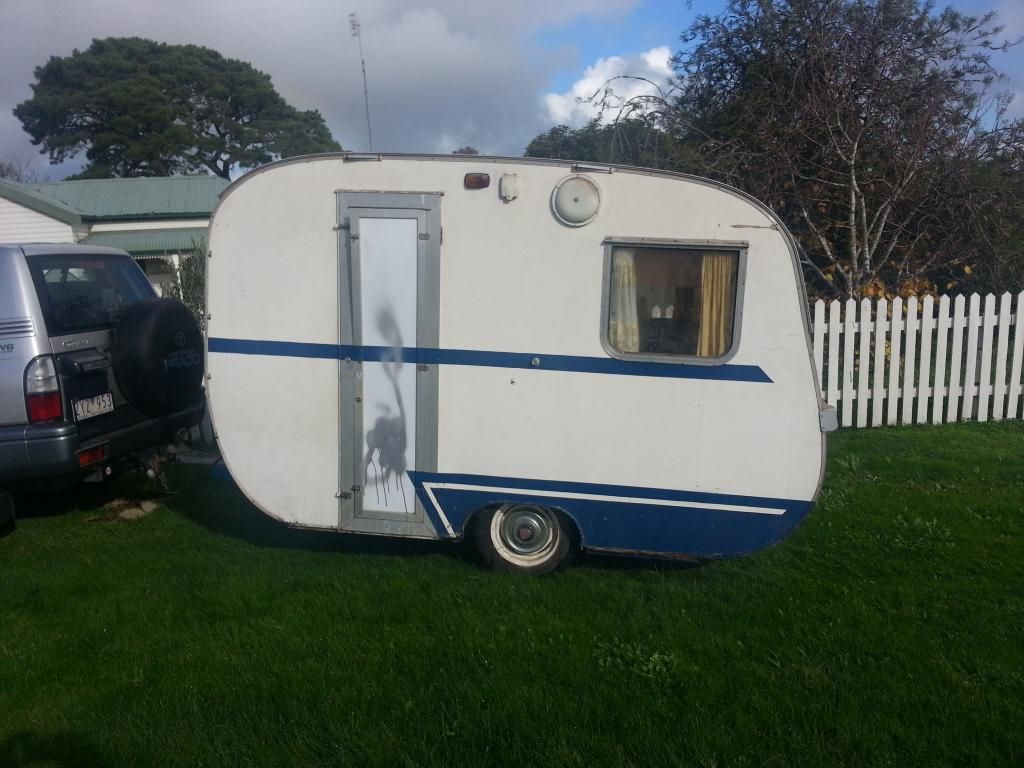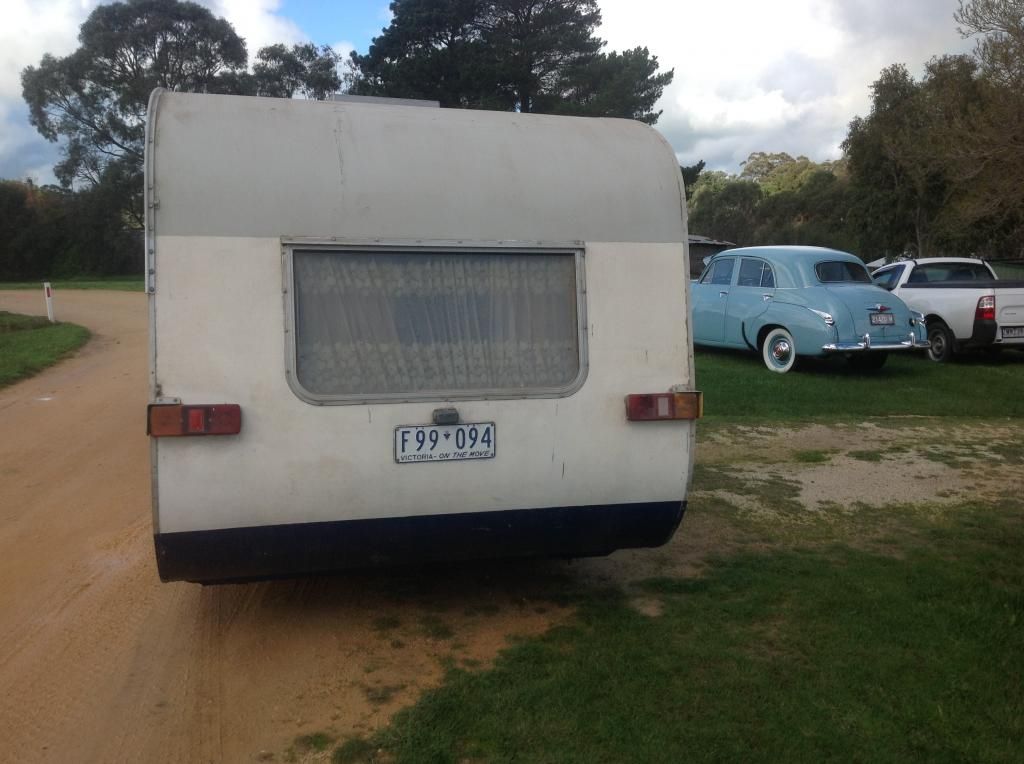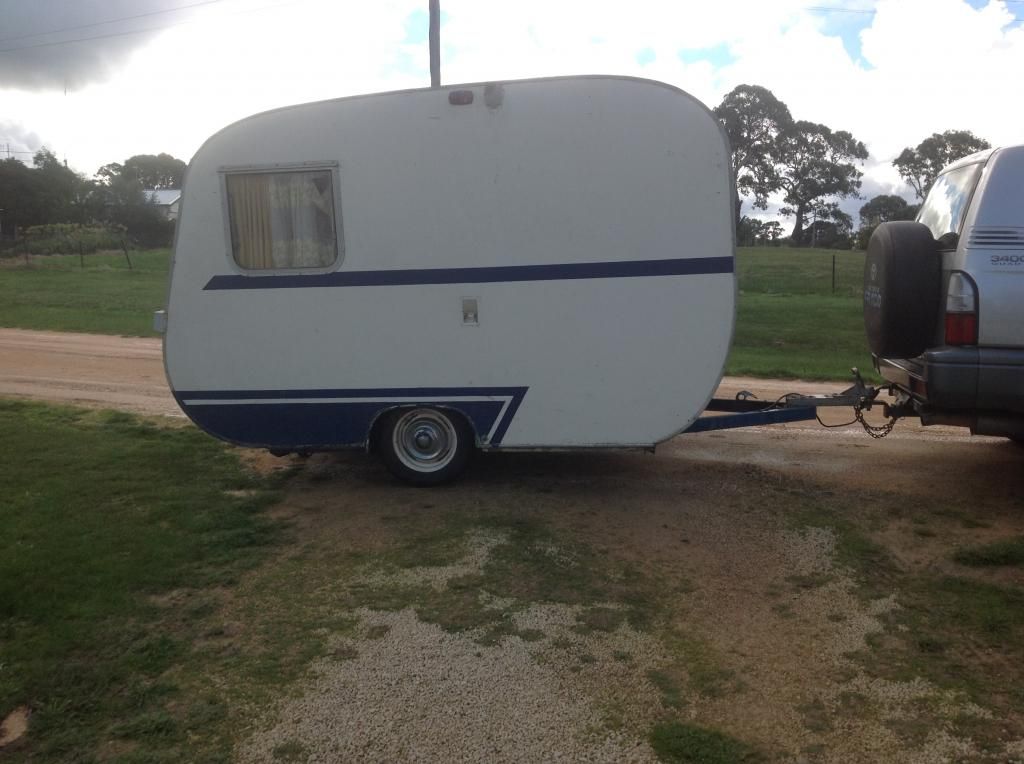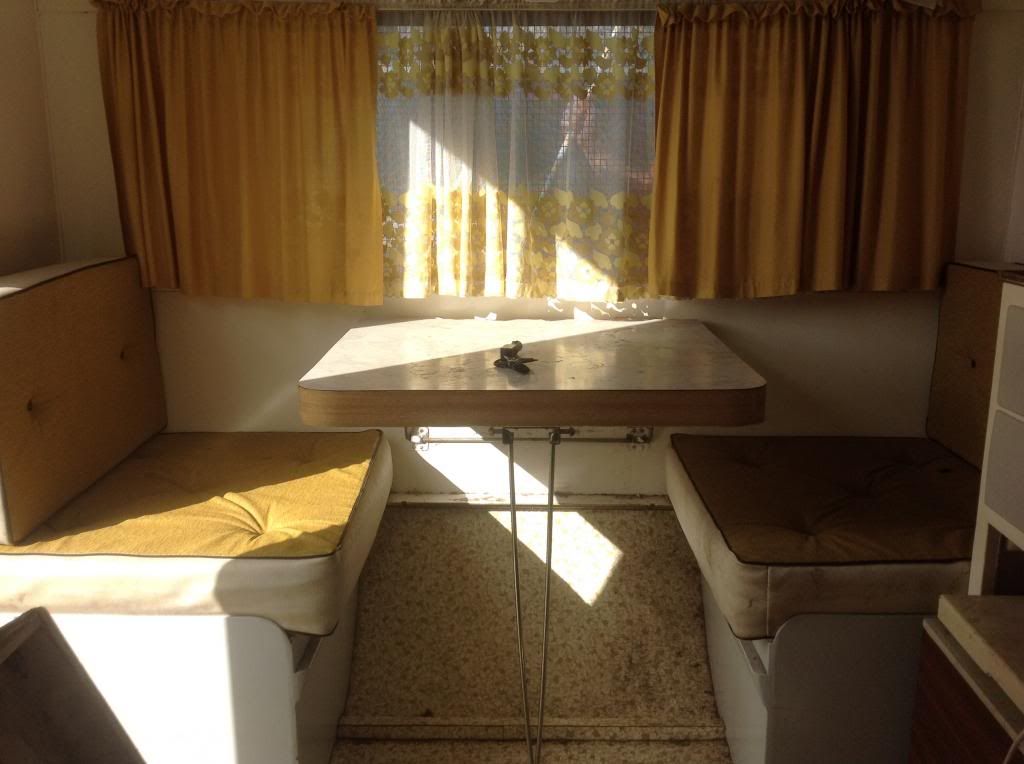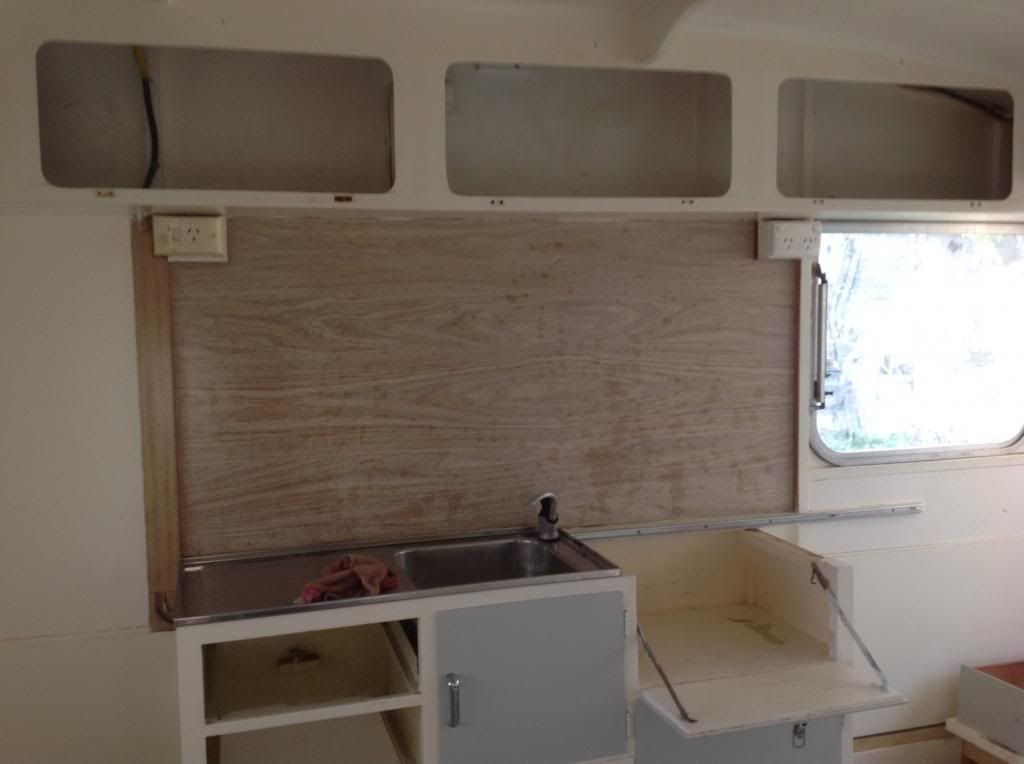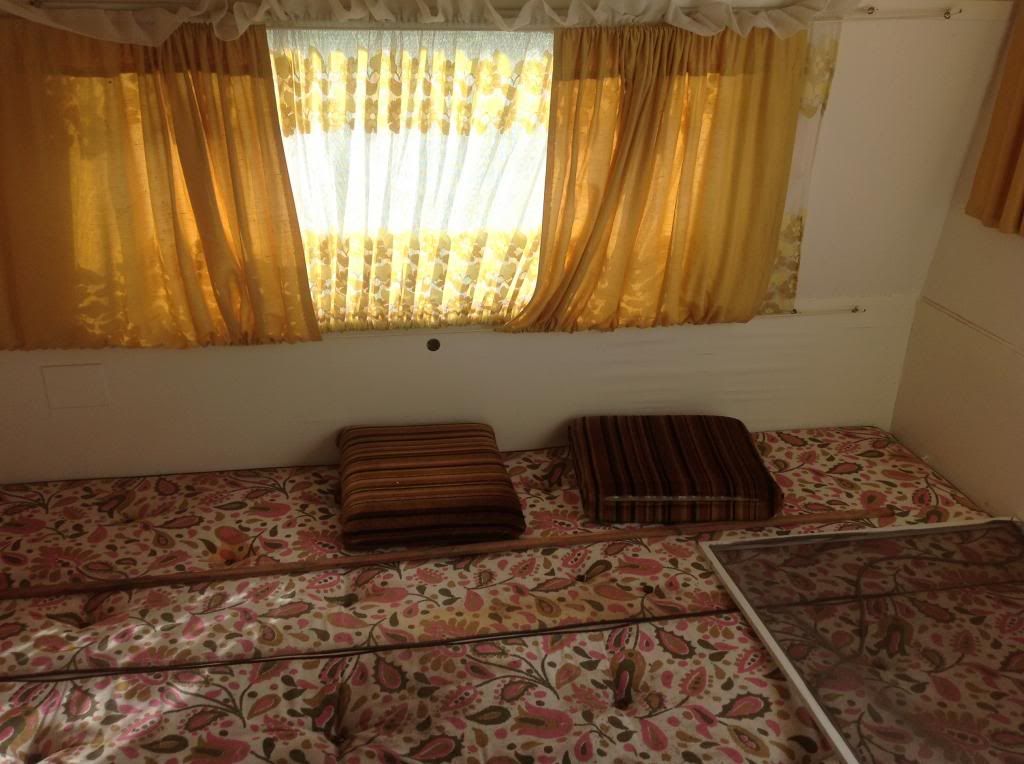 More information about Siesta's caravan and additional photos of the interior can be found
here.