Post by Don Ricardo on Jul 6, 2014 23:04:36 GMT 10
C H APPLEBEE CARAVAN HIRE
Built and hired by C H Applebee
19 Water Street, Ulverstone, Tas
---
On 15 June 2014 Akeepsake posted:
Bit of local Vintage Caravan memorabilia from Tassie!
C.H Applebee operating from 19 Water Street in Ulverstone Tasmania built and hired out these super caravans!
Got these pics from a friend of the family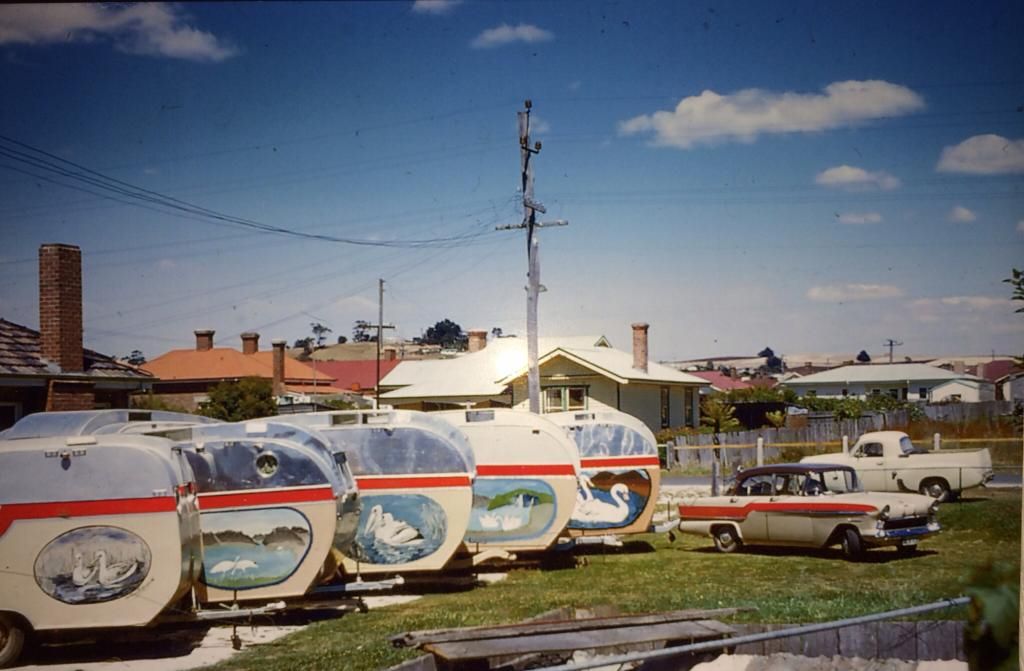 The guy was ahead of his time with each caravan having its own unique mural ( the prelude to the 70s panelvan mural
) This was taken late 50s, early 60s at his place of business in Water Street Ulverstone.
Business stationary
Not sure of the date on this one but taken at the Bayview hotel Burnie ( suspect earlier maybe 40s )
Original tin advertising sign ( now hanging on the wall at the Ulverstone Museum)
If anyone has seen any of these vans or has any other info I would love to hear from you !
---
On 16 June 2014 JBJ responded:
Hi,
Some pix I saved of a lantern roof for sale in Tassie on Ebay a couple of years back.
Interestingly it seems to have the same unusual shape on the front of the towbar as the ones from Ulverstone, so maybe a different one from same manufacturere.
But we will probably never know, but this one should still be out there somewhere.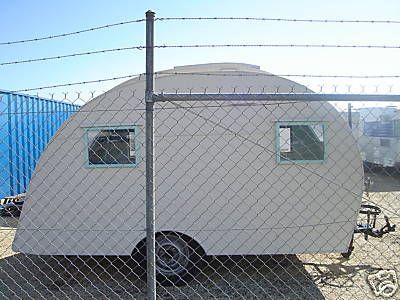 JBJ
---
And Murray added later that day:
JBJ,
Just did a rego check on this van UT1118 .
Expired 2012. Was registered as a (brown?

) homemade 1966
We will all keep our eyes peeled down here in Tassie

Cheers
Murray
---
On 17 June 2014 Griffin posted:
Hi akeepsake,
I'm impressed by Mr Applebee's vans, what an effort to go to. Hopefully one will be surviving in a shed somewhere. As a local the onus is on you to come up with some more info and photos in time. Hard to imagine such creations didn't catch the eye of the local press at some time. A 'Trove' project for a rainy day.
George
---
And Akeepsake replied:
Thanks all for your input !
JBL that ebay van is a similar looking beast and as it's from Tassie could well be an Applebee special! Need to scrape off some paint and see if theirs a bird mural underneath!
Murray great detective work with the plate id 1966 sounds right as from what I know he made vans from the 40 till late sixties!
Griffin your right I'm sure there's one out there somewhere! Who knows it could be in a garage or shed just round the corner! I did some Troving but better still there is a family member I am hoping to catch up with . Ulverstone is a small place so once I start scratching around something will come up ! Have more pics of earlier Applebee van shots ...just need to find them