Post by cobber on Jun 7, 2006 15:46:56 GMT 10
1936 plywood?

.
(It was later confirmed that this van was actually built in 1933/34 ..see the story HERE
« Thread Started on Apr 10th, 2006 at 8:53pm on the for sale / wanted thread
As a direct result of attending the ROMP (Relive Our Motoring Past) display at Picton N.S.W on the 2nd April 2006 I have been contacted by somebody who has what he believes is a 1936 plywood caravan. He rang me and it took me over 15 min.to get to his place, he lives six klm away from my house

She is old....and unique...no 240V power, has an ice box & a sink (no water tank), a gal box fitted above the sink that has shelves in it and slides out through the side of the van (see photo) so you can gain access to the sink (weird), two single beds at the rear, and the back of the bench seat up the front
of the van lifts up to form a bunk above the seat.. the van is 10'9" body length..8' floor length & 6' wide.
It has been bogged in a few little spots, it would need stripping right back to the ply, there is some ply damage up front to the inner and outer skins (it is fully lined inside) some of the frame work holding the fly screens would need re-building but all in all not a hard restoration..(just a long one....for me).
Now the bad news...he wants more money than this poor old pensioner is prepared to pay, I think he is asking what it would be worth after restoration...I may be wrong.
I would be grateful if members could send me a PM suggesting what you would pay for it...if you are close to what he wants, and you want it, I will put you in touch with him.
If nobody comes close I will let him know...he may come down.
Now 24/05/06
.
He did come down in price so I bought it.
spring and brakes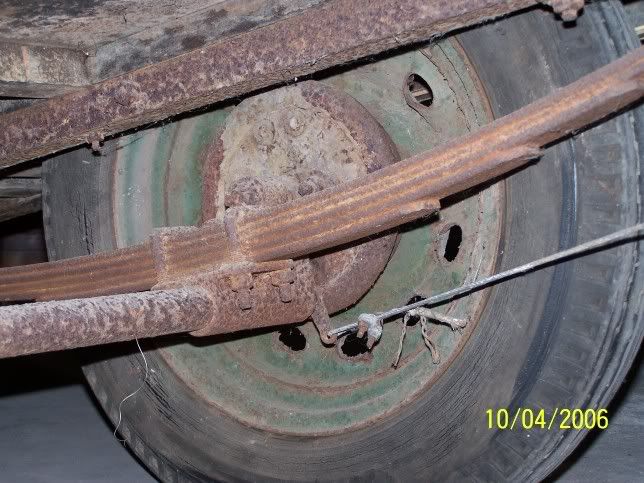 Caravan chassis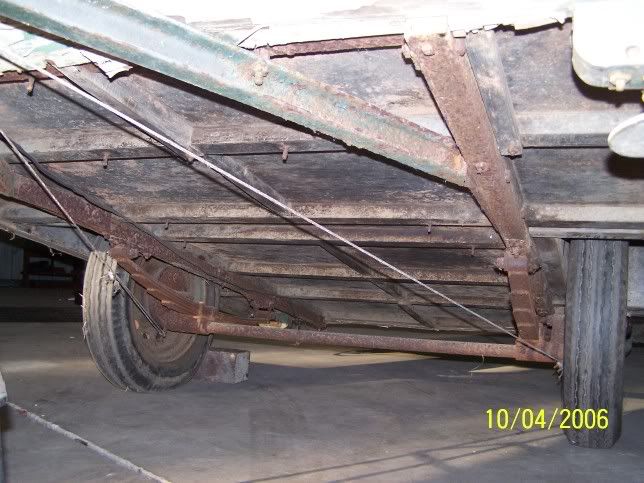 near side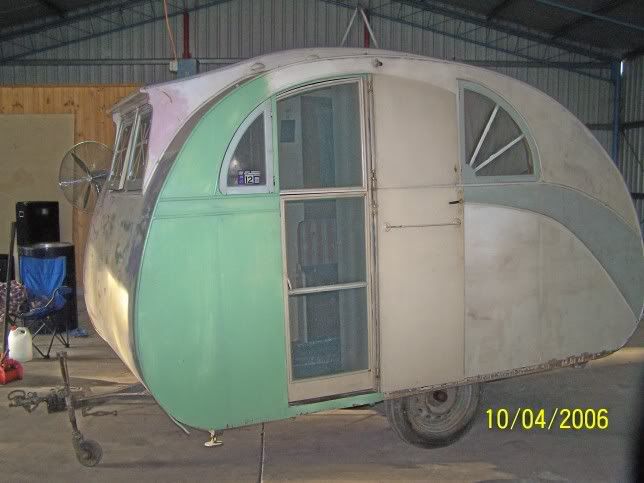 off side, you can see where the cupboards above the sink slide out.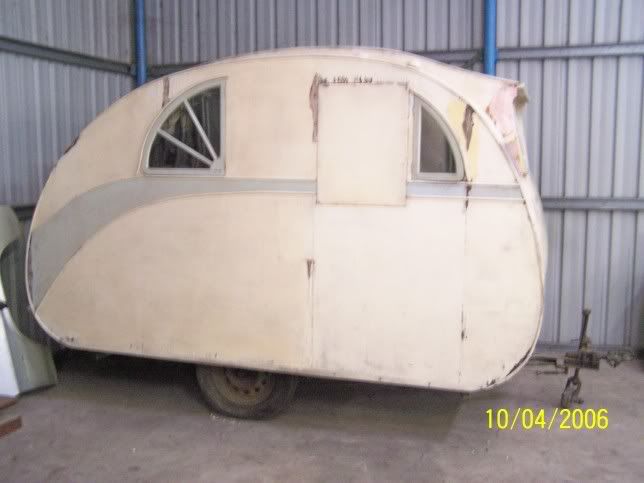 rear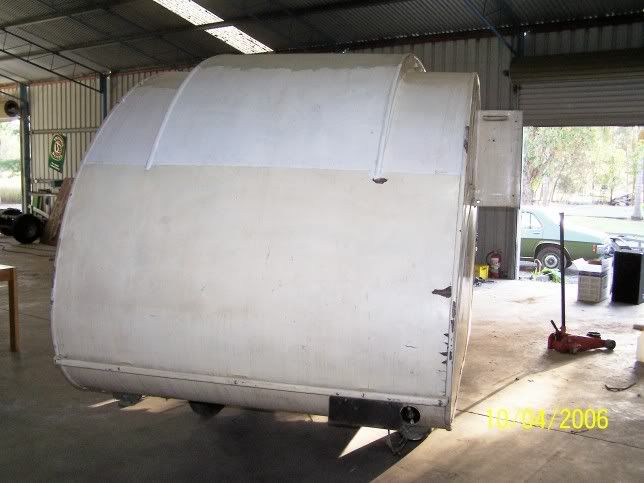 ice box and the cupboards above sink.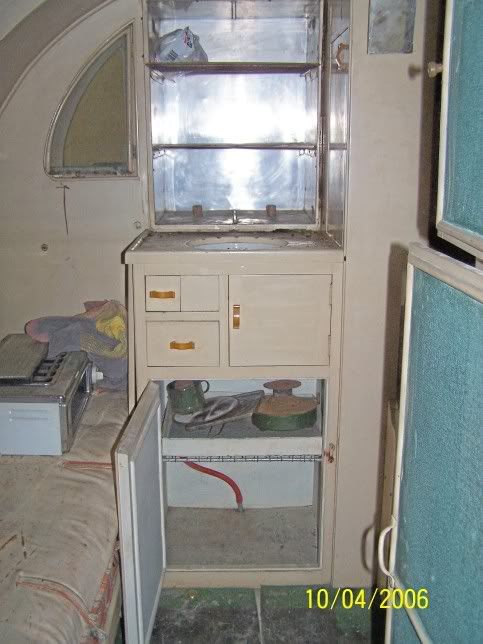 Rear beds & the multi functional cupboard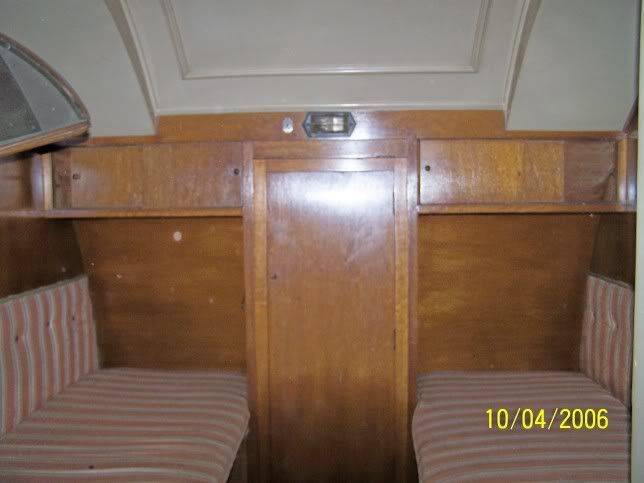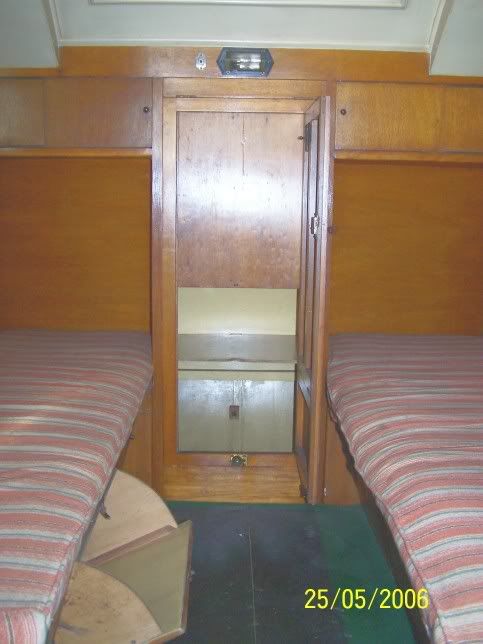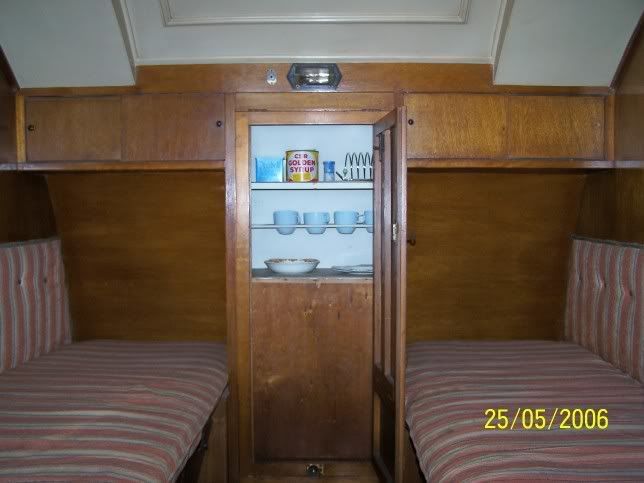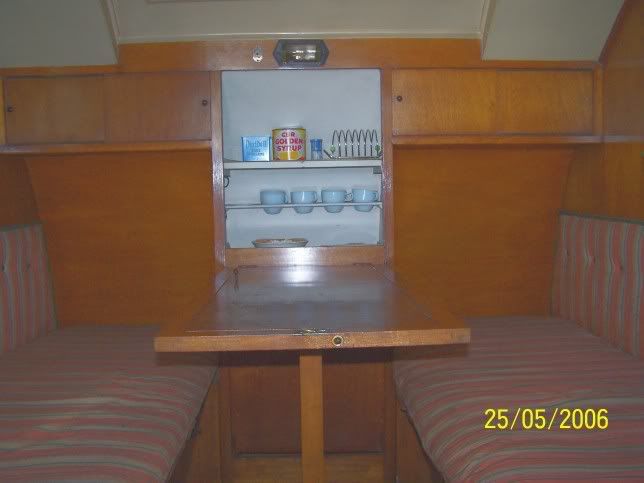 Wheel bearings are presenting a problem at the moment. Near side ones are ok.
The off side outer bearing has been replaced at some time over the last 70 years with a normal caged roller bearing. The inner bearing needs replacement but everywhere I take it they say
"struth, never seen anything like it".
The nearest taper bearing is too large on both the cone and the cup...looks like the best option is to have a new one machined.... unless somebody has one laying around in the shed they don't want?.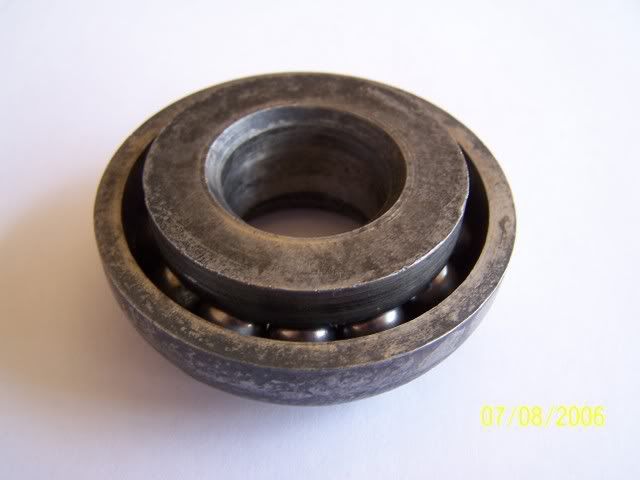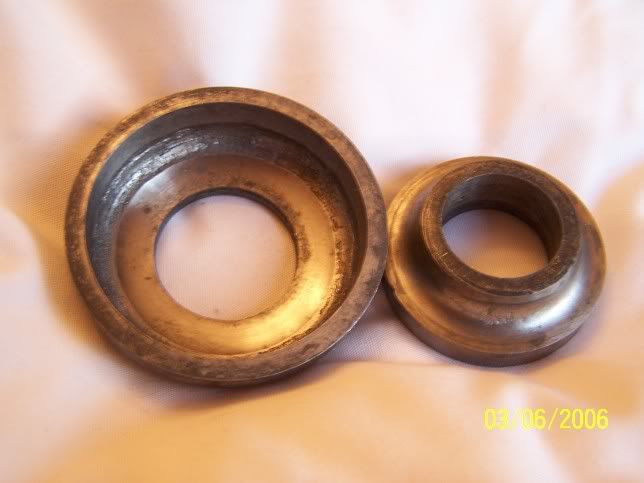 Cobber.