Post by cobber on May 7, 2012 16:35:29 GMT 10
While we were at the Vintagecaravans.com 2012 Nationals at Cowra from the 27th April until the 4th May word got around about an elderly couple who had a 1930s caravan they were willing to sell.
Mark T contacted them and invited me to go with him to have a look at it.
The farmers had bought it in 1959 and had used it during the 1960s... it was then put in a shed in 1970 and had not moved since then.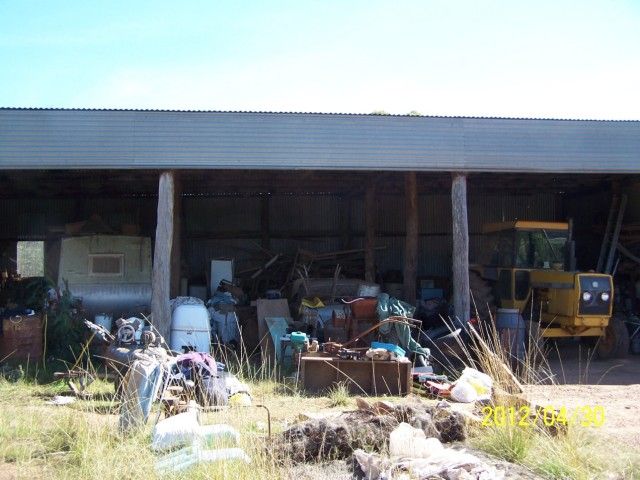 It was covered in dust but in good condition apart from some damage to the ply at the front inside.
Fortunately Mark had his recovery truck at Cowra and after making an offer, and waiting a couple of days for the farmers to accept it, we were able to recover the van and take it back to the caravan park.
Mark said I could have it as he already had two 1930s caravans in his museum and did not need another


.
While we were inspecting it in the shed we discovered a small oval plate attached to the bottom corner of the door.... covered in dust and paint.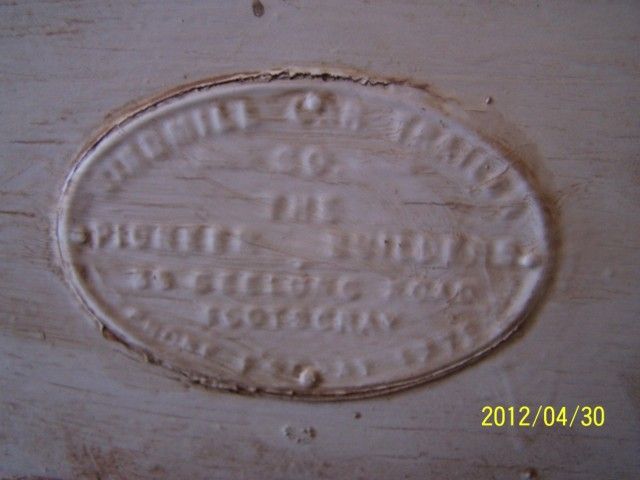 It was possible to make out it said "Windmill Car Trailer Co. ... The Pioneer Builders.... 35 Geelong Road Footscray... Phone f'scray 1273 "
So that's what I have …..... a 1930s Windmill Caravan, the only one existing that we know of ...at this point in time.
There is some uncertainty as to the actual year it was made..... the farmer said 1936..... I have found three "Certificates Of Registration" in the van made out in the name of the original owner of the van, the first one in force until the 16th Aug. 1940 says the van is a 1938 model. The second label in force until the 16th Aug. 1941 says it is a 1937 model. The third label in force until the 16th Aug. 1942 does not mention the year at all.
The day we first looked at it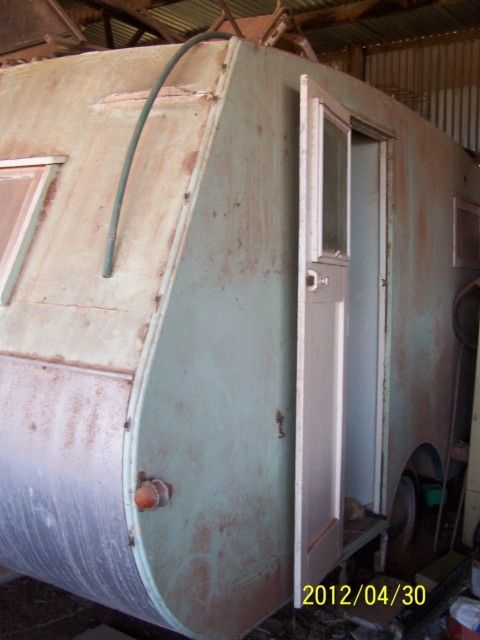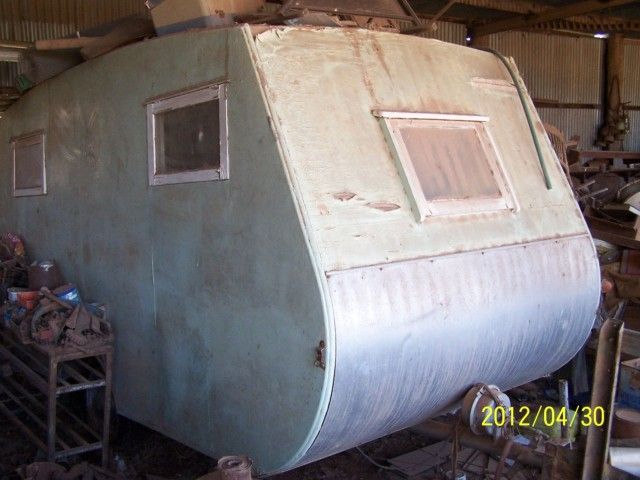 It was surrounded by "stuff" but was an easy recovery because the Farmers neighbour helped them clean around the van and......................... inside it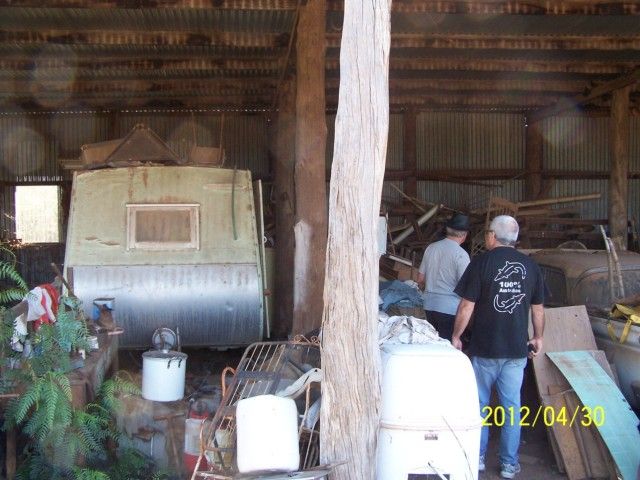 Marks highly experienced and professional
"Vintage Caravan rescue and recovery team extraordinaire
" consisting of nobelsgarage....hillbilly.. Mark himself.... together with a mate of mine, Jay ( an ex-tow truck operator) an me myself had the van on the truck in no time flat.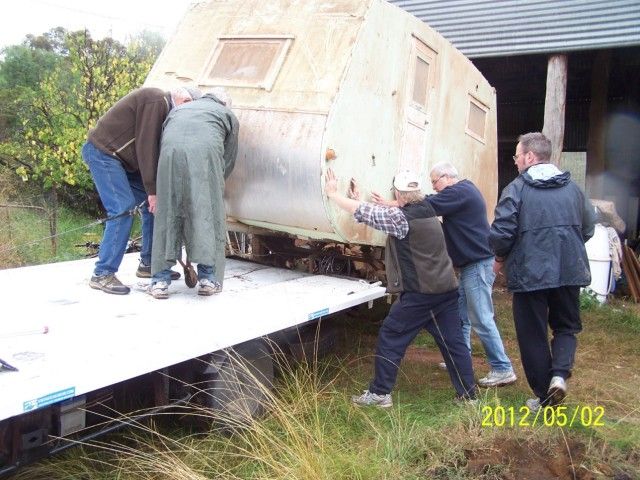 And back to the Caravan Park where it was inspected by the experts

.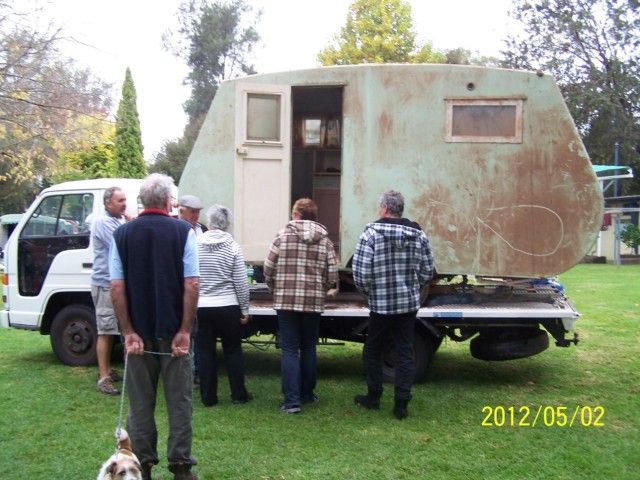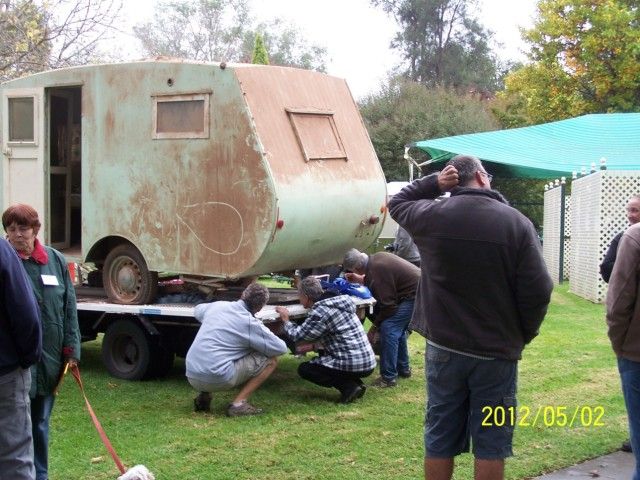 And a few talented sign writers

.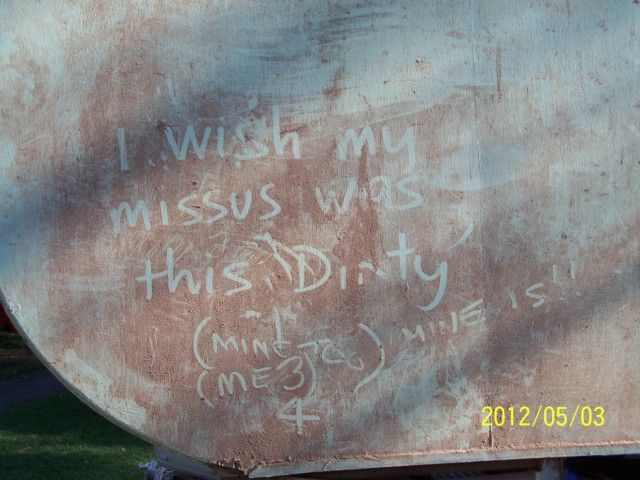 Many hands make light work getting it of the truck.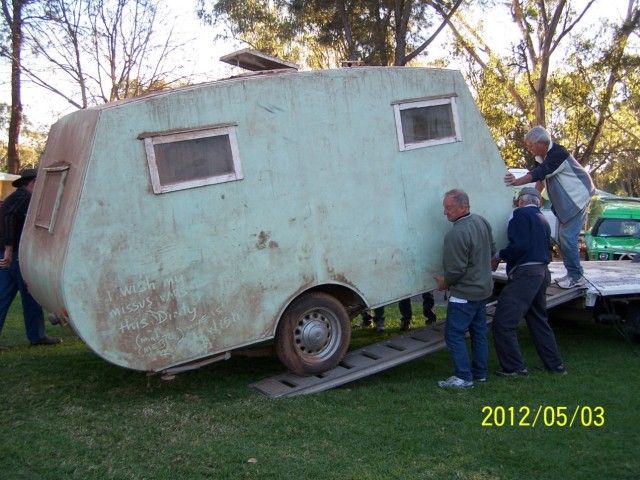 And then onto the trailer our daughter brought from home to drag the van back home with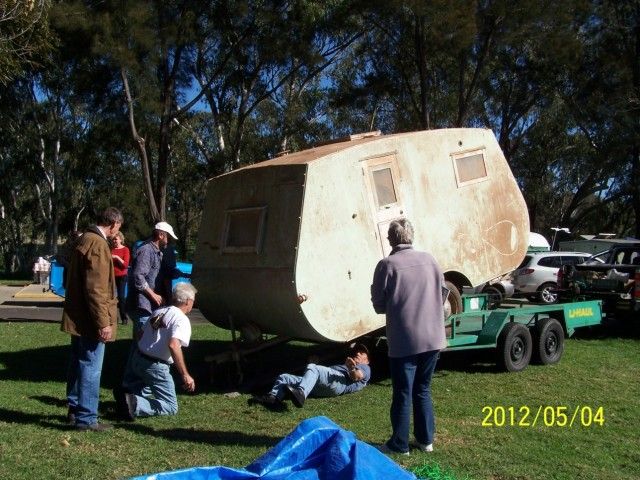 Thanks fellas


.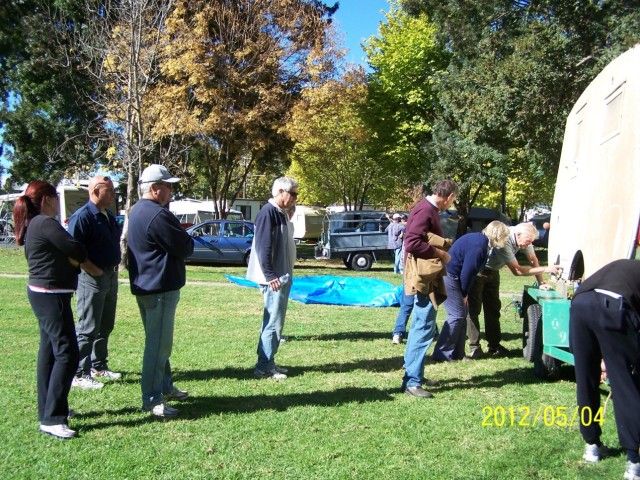 Got it home safe and sound and off the trailer with the help of...... my little helper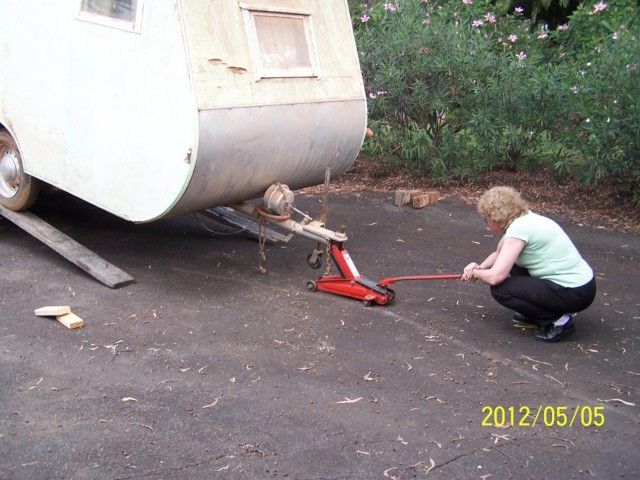 Inside photos later ron..... when I get a round tuit............. but the restoration process has started,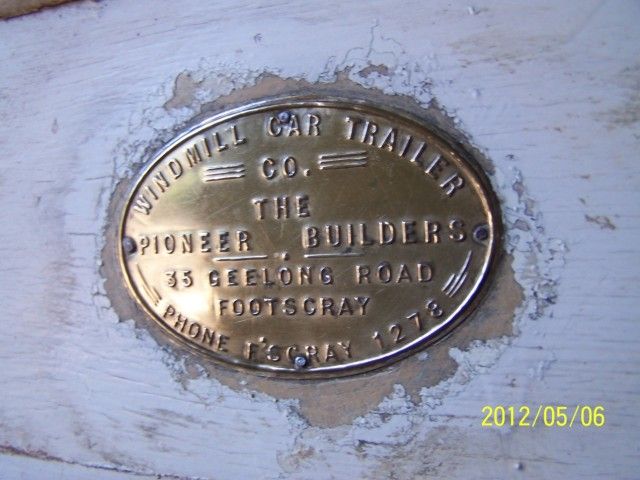 .
Cobber.