cobber
True Blue








member is offline




Driftwood and my Windmill





Joined: Aug 2004
Gender: Male


Posts: 4,294
Location: Camden nsw

Cobbers tow car
« Thread Started on May 27, 2005, 4:47pm »

---

My tow vehicle is a stock standard 1955 FJ Holden (still on six volts even).

This highway patrol chased me for three (3) miles (what ever that is in silly talk) with siren screaming before he could catch up with me, and he only got me then because I turned off the express way.



Cobber.

---
cobber
True Blue








member is offline




Driftwood and my Windmill





Joined: Aug 2004
Gender: Male


Posts: 4,294
Location: Camden nsw

Re: Cobbers tow car
« Reply #1 on May 27, 2005, 6:52pm »

---

Thanks David, I admire the skill you "hot rodders" put into your creations, more skill than I've got.
I bought my FJ from a work mate in 1985. It had been off the road and up on blocks since 1977. It was in great original condition except for the duco, head lining, chrome and most of the rubbers, the upholstery was as new and mechanically I could have driven it as it was.. I looked at it for about 4 years before deciding to do a full
restoration on it.
<
The first dumb thing I did was have it sandblasted without making provision to have
an undercoat, or is it a primer? put on it. Fortunately the bloke who was going to spray paint it came over straight away and did whatever.

The next mistake I made, maybe, was to have the motor reconditioned, it didn't really need it. I suspect it may have been bored out to the maximum because it pulls better than any other "standard" FJ that went on our '94/95 caravan capers.
I do try to keep it, and my caravan, as original as I can just to show "how it use to be" , and besides it usually, (but not always), costs less money.

Cobber.

---
Mark T
True Blue








member is offline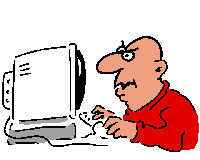 vintagecaravans.com ....commenced August 2002





Joined: Jul 2004
Gender: Male


Posts: 2,480
Location: Perth Western Australia

Re: Cobbers tow car
« Reply #2 on May 28, 2005, 9:30am »

---

Thanks for the pics Cobber .....you've enjoyed your FJ over many years then

I just love the FX / FJ Holdens, and have had my fair share of them over the years, but like you, I leave them the way the're supposed to be.

I owned the most original early Holden in Aus for 18 years until sold at the Grand prix Shannons auction in Melbourne in March 2002. It was a black Jan 49 model, totally unmolested with about 60000 miles on the clock, and the second Holden built on the Mosman Park assembley line in WA ......body No 1002P.
It also had the 180th grey motor No 1180 (they started at 1001).

http://www.vintagecaravans.com/images/f1010003.jpg

A good mate of mine owns the Bakers FJ Panel van that features in Don Loffler's book on the FJ ....its undoubtedly the best FJ van in Aus .....and the guy has an amazing collection of NOS parts for FX/FJs. I don't keep any parts for my FX, if I need something I just ring Rod, and I'll get the part I need, usually brand new in the box!!!

Great shot of your rig with the Politz ......those Fords couldn't catch a "J"
cobber
True Blue








member is offline




Driftwood and my Windmill





Joined: Aug 2004
Gender: Male


Posts: 4,294
Location: Camden nsw

Re: Cobbers tow car
« Reply #3 on May 28, 2005, 1:28pm »

---

jailbarjuice & Mark,

So far so good David. Timing gears are still the nice quite fibre ones, although I have to replace the harmonic balancer soon--it's getting up a rattle. Can't figure what keeps them on, they're just a press fit aren't they?

Mark,
I see you and 316 feature in Don Lofflers first two books. 'GMH Executive's Choice' in 1998 no less. Owning that car I don't think I would have dared sit in it let alone drive it anywhere. Your mate Rod's restoration of his van gets a good write up in 'The FJ Holden' eh?
I think Don Loffler deserves a medal for the amount of research he has done on the early Holdens. He was at the FJ's 50th in 2003 @ Canberra, and he still has the same enthusiasm as a young boy when it comes to talking about early Holdens.
I wasn't going to mention the fact that it was a Ford Falcon Cop car--some people are very sensitive about these things.

Cobber.

These photos were taken in 2011 just to show the old stock standard Holden is still going strong.




Cobber.

---