rosie (John & Vicki)
New Member



member is offline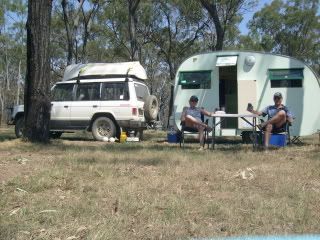 Gypsy Rose





Joined: Apr 2010
Posts: 20
Location: Agnes Water

condensation on bondie roof
« Thread Started on Nov 20, 2011, 9:21am »

---

Our bondwood van has a single skin roof as i assume most of them have, so on cold nights lots of condensation forms on the ceiling and starts dripping all over the place.
Is this a common problem, and if so, has any body got any ideas of insulation without disfiguring the inside of the van.
John & Vic

millsy
New Member



member is offline









Joined: Aug 2011
Gender: Male


Posts: 46

Re: condensation on bondie roof
« Reply #1 on Nov 20, 2011, 11:01am »

---

I used to have the same problem when I sleep in my car. I have a bed in the 4WD.

The simple solution was to leave a couple of windows a tad open.

Maybe you have the same problem. It might be just all the moisture in your breath.
reddo
True Blue








member is offline





DO INFANTS ENJOY INFANCY AS MUCH AS ADULTS ENJOY ADULTERY?





Joined: Jul 2007
Gender: Male


Posts: 4,326
Location: Newcastle NSW

Re: condensation on bondie roof
« Reply #2 on Nov 20, 2011, 12:26pm »

---

Hi

You can also try leaving the roof hatch open a tad.
Combined with the windows being open...( they dont have to be open much, Just enough to get air circulating in through the window(s) and out through the vent) you should cure the problem.
Obviuosly its gunna be a problem if you dont have flyscreens. I would rather put up with a dripping ceiling than unwanted mozzies at night. .
You see most of the old Teardrops have hinge open vents either side high up on the walls. This is to allow cross ventilation in such a small area.

Other cure to less condensation on the roof is..... Less heavy breathing ... There is a cure for that ... but i don't wanna spoil your fun

Reddo

---

Money can't buy you happiness .... But it does bring you a more pleasant form of misery

rosie (John & Vicki)
New Member



member is offline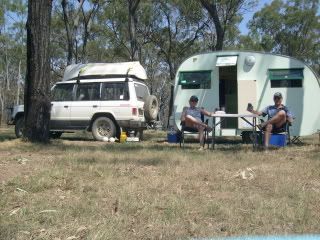 Gypsy Rose





Joined: Apr 2010
Posts: 20
Location: Agnes Water

Re: condensation on bondie roof
« Reply #3 on Nov 20, 2011, 1:10pm »

---

The old girl is fully screened and even with roof vent and windows open we still get it.
I was thinking of sticking cork floor tiles on the ceiling and painting them, just a thought.
Might have to look into the heaving bit.
Thanks for the tips. John

Roehm3108
True Blue








member is offline








Joined: Dec 2004
Gender: Male


Posts: 3,073
Location: Central Coast NSW

Re: condensation on bondie roof
« Reply #4 on Nov 20, 2011, 2:36pm »

---

Is the condensation actually from the bondwood or metal sections? I had this problem with my Porpert and lined the walls and ceiling with a felt-like boat lining material I got from the "big green shed". Worked a treat and not difficult to put on. It also acted as an insulator and sound deadener. If it's drippng off metal sections like cover strips, there's really not much that can be done about it. Some people have used a small oil heater at night, which they claim has helped, or even an air humidifier.
Suzann and Matt (Schultzy)
Full Member





member is offline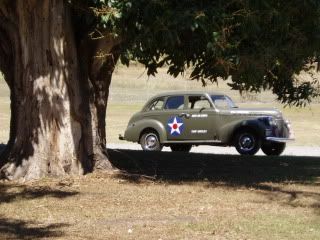 THE GENERAL ''Motor's That Is''





Joined: May 2005
Gender: Female


Posts: 133
Location: Ipswich QLD

Re: condensation on bondie roof
« Reply #5 on Nov 20, 2011, 8:47pm »

---

We had the same problem in our Tear drop.

I even tried leaving the door open but still got all the water on the roof.

Then one day I was looking in a camping mag and they had battery operated fans for your tent. The idea is to put them on the window and depending on which side you put them (in side or out side) they will pull the air in or out of your tent and the battery pack is on a long cord so you can put is somewhere dry.

I now use one of them in my roof hatch and have never had a problem again.

They are made by Coleman. They do have two types one with lights and one without. They are about $45 but worth every cent to get rid on the drip problem. You can get them from BCF and Tent World.

I hope this helps you.

Suzann

---

One teardrop and one astonaught thingy.
rosie (John & Vicki)
New Member



member is offline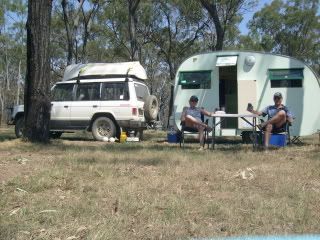 Gypsy Rose





Joined: Apr 2010
Posts: 20
Location: Agnes Water

Re: condensation on bondie roof
« Reply #6 on Nov 22, 2011, 4:02pm »

---

Thanks everybody for all the suggestions, you've given me plenty of things to try. Iused to camp out in my old Landy and had the same problem, I used to throw a tarp over the top to make an air gap, and that worked OK, but i don't want to do that to Rosie. Thanks again I'll let you know how i go . John